Disclosure:
Your support helps keep our site running! We earn referral fees for some of the products & services we recommend.
Learn more
March Madness. Just as in years past, millions of Americans will watch dozens of teams square off in one of the greatest sporting events of our time. However, if you've decided to kill the cable bill and cut the cord, you might be feeling a little left out of all the hype. The vast majority of March Madness will air on cable television; but luckily for us, and unfortunately for Big Cable, you don't have to miss out on all the action.
This season, there are plenty of ways to watch March Madness online without cable – and today I'll tell you how.
What Channel is March Madness On?
The first and foremost question that needs to be answered is: What channel is March Madness on? March Madness doesn't air on just one channel, it actually airs on quite a few. To watch all of the action, you'll need the following channels:
Fortunately, all these channels are available without cable. Keep reading to find out how to gain access to these key March Madness channels!
How to Watch March Madness Online: At a Glance
There are a few different ways to watch March Madness without cable. Full details can be found further down this page, but for now, here's a brief summary of our top recommendations:
fuboTV offers complete access to the March Madness stream with CBS, TruTV, TBS and TNT covered. This service is a live streaming platform that offers 75+ channels for $64.99 a month (with no contract). It focuses on sports, and lets you stream live TV over the internet. Use it on your streaming devices, mobile devices, computers and more. We recommend fuboTV for sports fans looking for a primarily sports-streaming solution. You can try fuboTV for free for 7 days!
Hulu with Live TV also offers complete access to watch the NCAA Tournament without cable. It has all 4 March Madness channels, along with 60+ other great networks to watch live. It costs $64.99 a month, and does not require a contract. Like fuboTV, it works on most devices, and does not require cable. We recommend Hulu Live TV for almost everyone who is looking for a complete entertainment solution. You can try Hulu Live FREE for 7 days!
March Madness TV Schedule 2021
Games start on March 15th and run through the first week of April, with the National Championship airing on April 5th.
Here are some key dates to remember:
Selection Sunday: March 13
First Four: March 15, 16
First/Second Rounds: March 17, 18, 19, 20
Sweet 16/Elite 8: March 24, 25, 26, 27
Final Four: April 2, 4
NCAA Championship: 9 p.m. Monday, April 5 (ET)
Here's the full schedule:
| | | |
| --- | --- | --- |
| Round | Date | |
| Selection Sunday | March 13 | N/A |
| First Four | March 15-16 | Dayton, Ohio |
| First/Second | March 17 and 19 | |
| First/Second | March 17 and 19 | Cincinnati, Ohio |
| First/Second | March 17 and 19 | |
| First/Second | March 17 and 19 | |
| First/Second | March 18 and 20 | Greenville, South Carolina |
| First/Second | March 18 and 20 | |
| First/Second | March 18 and 20 | |
| First/Second | March 18 and 20 | |
| Sweet 16/Elite Eight | March 24 and 26 | |
| Sweet 16/Elite Eight | March 24 and 26 | San Francisco, California |
| Sweet 16/Elite Eight | March 25 and 27 | Chicago, Illinois |
| Sweet 16/Elite Eight | March 25 and 27 | Philadelphia, Pennsylvania |
| Final Four | April 2 and 4 | New Orleans |
RELATED: Check the official 2021 March Madness schedule here.
Using Streaming Services to Watch March Madness Without Cable
There are several different online streaming services that will provide a great way to watch March Madness games online.
These services essentially mimic cable, by providing 30-100+ channels that you can watch live. The channels come over the internet, so you don't need cable.
These services cost between $35 and $64.99 per month for base packages. That's quite a bit cheaper than cable. Plus, all these services are contract-free, so you never have to commit to more than a month at a time!
You can use streaming services on your streaming players, like Roku or Apple TV, or on your laptops, tablets, smartphones & more.
There are a lot of different ways you can pick up those channels, so here are the most popular options for cord cutters:
Use fuboTV to Watch March Madness Without Cable TV
fuboTV is our top recommendation for streaming March Madness. The service offers 75+ channels (mostly covering sports) for $64.99 a month. It's non-contract, and there's even a free 7-day trial!
fuboTV will give you all the March Madness channels you need – CBS, TNT, TBS, and TruTV. Beyond that, you'll also get channels covering soccer, baseball, football, news, entertainment, and more. Here are the basics of fuboTV:
75+ channels to stream live
No contract – costs $64.99 a month
Watch all of March Madness online
Stream live TV on mobile devices, streaming players like Roku, computers & more
Record games with built-in DVR to watch later
Sign up in just minutes
Get the free 7-day trial to watch part of March Madness for free!
fuboTV is a great way to watch sports without cable, as it provides many of the most important sports networks. It's also good for general entertainment, news and more!
You can check out our fuboTV review for more details.
Other Streaming Services to Check Out
All the streaming services below are worth checking out, as they'll all provide access to some March Madness games!
Hulu Live TV
From $64.99 a month
Channels Included: TBS, TNT, TruTV, CBS
Complete entertainment solution
Huge on-demand library to enjoy
Hulu Live review has more info
Sling TV
From $35 per month
Channels Included: TBS, TNT, TruTV (No CBS)
Budget-friendly streaming
Sling TV review has more details
YouTube TV
From $50 a month
Channels Included: TBS, TNT, TruTV, CBS
Rapidly expanding new service
Watching with an Antenna (CBS Games Only)
If the thought of paying a monthly television bill makes your skin crawl, then you'll want to get yourself an over-the-air antenna. An OTA antenna will give you access to CBS, as well as the other broadcast networks, for free (minus the initial cost of the antenna). OTA antennas are cheap, sleek, and can give you 1080 HD picture for free. Even if you don't like basketball, it's great to cut the cord without having to pay through the nose for the shows you love.
If you use an antenna, I would recommend using a Mohu antenna. Mohu bases their antenna's off of a military design and is capable of delivering 1080p HD picture in less than ideal circumstances. You can get their cheapest antenna, the Leaf, for around $40.
Watching with CBS All Access (CBS Games Only)
Another partial option to stream March Madness is to subscribe to Paramount+. This service costs just $5.99 a month and offers the CBS live stream. So, it will cover many of the most important games during March Madness.
There's a free 7 day trial available, as well. This service also offers a huge selection of on-demand entertainment, with many of CBS' best shows available!
Watch Your Favorite Team
Looking for team-specific streaming info? Here are guides for the most popular college basketball teams:
Watching March Madness Without Cable
So there you have it; even though Big Cable would like to keep March Madness away from the eyes of cord cutters, there is once again a way around their malicious machinations. Sometimes being a cord cutter can be a little more complicated than it would be if you had cable, but the payoff for a little hassle is well worth it.
After all, would you rather pay $1200 to get locked into a yearly cable contract, or would you rather do a little research and save thousands of dollars? I don't know about you, but to me, the choice is clear.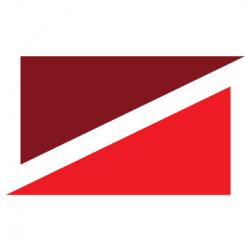 Latest posts by Helen Back
(see all)