It's March, and you know what that means: spring is almost here, St. Patrick's Day is coming up, and the March Madness schedule is here! And you can watch every single NCAA men's basketball game in March for under $30. We've got all the dribbling-passing-dunking details below!
In a hurry? Sign up for both Sling Blue ($40.00/mo) and Paramount+ Premium ($9.99) to catch all of the NCAA Division I tournament schedule on the cheap. Right now, your first month of Sling is just $20!
The conference tournaments are in already in full swing. Win the whole shebang, you're automatically in the national tournament. 32 teams will find their bracket spaces that way. The other 36 will be selected, seeded, and bracketed by the NCAA from the best of the remaining teams.
Because the men's college basketball tournament is single-elimination — you lose a game, you're out — the more than 60 teams initially competing will be quickly whittled down to 32 and then just 16.
But the best upsets often come right at the beginning, such as last year's defeat of #2 seed Kentucky by #15 seed Saint Peter's on the very first day. The Peacocks would go on to become the first 15-seed to advance all the way to the Elite Eight.
The NCAA schedules the men's basketball tournament games far in advance, so even though we don't know who will be playing, we know where and when each game will take place. They'll all be televised on a combination of TBS, TNT, truTV, and CBS. Look for the complete schedule further down.
How to Stream March Madness on Sling TV
Sling TV's strength is in its customization options. Instead of getting a hundred channels for around $80/mo, you get 30-50 channels for $40.00/mo, with the option to add more. You like ESPN? Go for the Sling Orange plan. You prefer Bravo and FX? Get Sling Blue. Want all of them? Get Orange + Blue for $55.00/mo.
You have kids? Pick up the Kids Extra ($6/mo). You like having lots of news options? Then the News Extra is for you ($6/mo). More sports? Go for the Sports Extra ($11/mo). And we haven't even talked about the a la carte services like NBA TV, Showtime, and Discovery+.
Which brings us back to March Madness. You don't even need to mess with any of the Extras (unless you want to) — the Turner networks are all included in Sling Blue.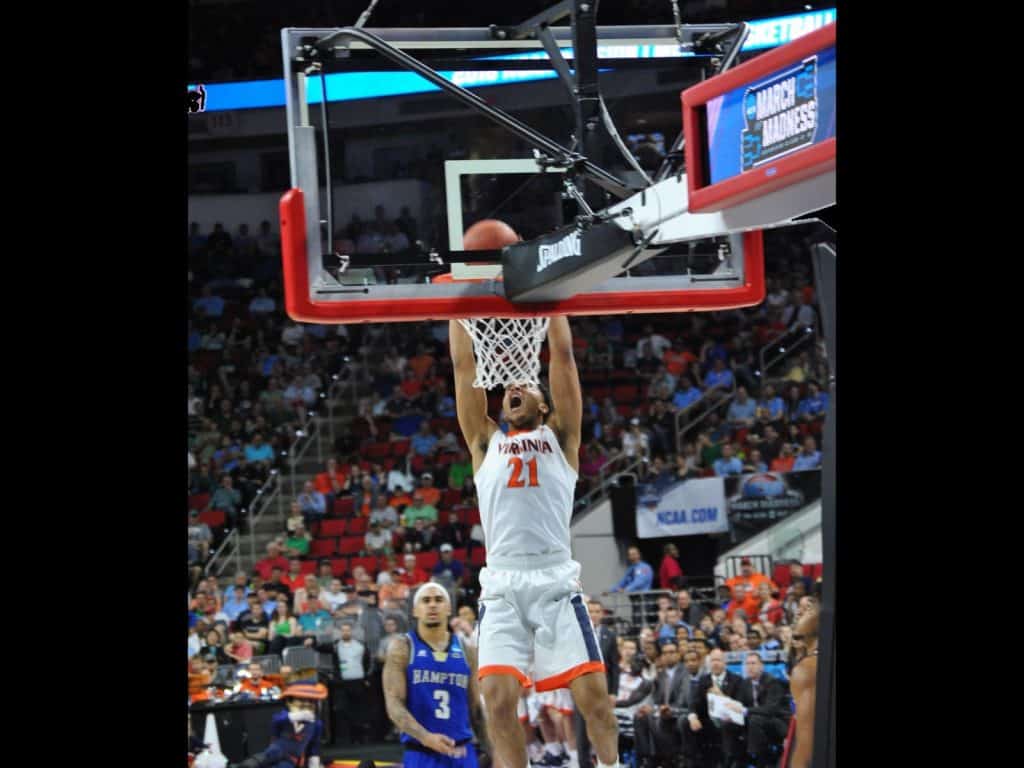 If you really want ESPN — maybe you want to watch the ladies' March Madness too? — you can either do the Orange + Blue mentioned above for $55.00/mo or you can get Sling Orange (which still has TBS and TNT) with the $6/mo Comedy Extra (to get truTV).
So what about CBS?
What About CBS? Options for Sling TV Subscribers
One of the things that jacks up the price on the bigger services is local stations. And one of the ways Sling keeps its price low is by skimping on the locals — NBC, Fox, and ABC are included in Sling Blue in select media markets, but unless you live in a major city, you probably aren't covered. And CBS and CBS Sports aren't covered at all.
Slingers have two main alternatives: get Paramount+ or get an antenna.
Sling TV + HD Antenna
Sling TV likes antennas so much they have several deals for antenna and antenna-related products for new users. You can take a look at all of them on our Sling TV Local Channels page, but the simplest one is prepay two months and get a free antenna. It really is that simple.
Indoor HD antennas give you just as good a picture as cable or streaming, better in some cases. You be able to pick up not just CBS but ABC, NBC, Fox and, depending where you live, the CW, Univision, PBS, Telemundo, and more. Best of all, all these stations are free — no subscription necessary.
Sling TV + Paramount+ Premium
If you can't or don't want to use an antenna, then your other option is Paramount+. Paramount+ is CBS's parent company's streaming service. It has two plans, Essential and Premium, but for most live sports, you'll want the Premium tier for $9.99/mo. This gives you access to a live feed of your local CBS station — and all its sports, including March Madness.
It also gives you access to next-day airing of new CBS shows, as well as BET, MTV, Nickelodeon, Paramount Network, and Smithsonian Channel. Plus the Paramount movie vault. And all of Paramount+'s original programming.
We've got lots more info in our full Paramount+ review. But honestly, it's a pretty good deal.
Why You Should Go With Sling for March Madness
So why should you go through the hassle of an antenna or signing up for yet another service when you could just get a provider that includes all four channels? Two words: cash money.
Let's do the math. Sling TV is $40/mo as of this writing for either Orange or Blue. They're running a deal right now for half-off your first month, which makes it just $20 for your first 30 days. That means you're looking at a grand total of $29 to watch every matchup up through the Championship on April 3. And just $39/mo thereafter.
Or, if you prefer Sling Orange, that would be just $34 for all of March Madness and $44/mo after.
The next least expensive service that carries the Turner networks is YouTube TV, which is $72.99/mo. And it just goes up from there.
Only you can decide which service is right for you. But if you're looking for a way to watch for less, you should give Sling TV serious consideration.
March Madness Schedule on Sling TV
March Madness 2023 starts with Selection Sunday on March 12 on CBS and goes to the National Championship Game on April 3.
Sunday, March 12: Selection Sunday (, CBS)
Tuesday, March 14: First Four (2 games, truTV)
Wednesday, March 15: First Four (2 games, truTV)
Thursday, March 16: First Round (Group 1 — 16 games)
Friday, March 17: First Round (Group 2 — 16 games)
Saturday, March 18: Second Round (Group 1 — 8 games)
Sunday, March 19: Second Round (Group 2 — 8 games)
Thursday, March 23: Sweet 16 (Group 1 — 4 games)
Friday, March 24: Sweet 16 (Group 2 — 4 games)
Saturday, March 25: Elite Eight (Group 1 — 2 games)
Sunday, March 26: Elite Eight (Group 2 — 2 games)
Saturday, April 1: Final Four (2 games at NRG Stadium in Houston, TX)
Sunday, April 3: National Championship Game at NRG Stadium.
The First Four will be played at UD Arena in Dayton, Ohio.
The first and second rounds will be played at eight different venues around the country:
Mar 16 & 18
Legacy Arena in Birmingham, AL
Wells Fargo Arena in Des Moine, IA
Amway Center in Orlando, FL
Golden 1 Center in Sacramento, CA
Mar 17 & 19
MVP Arena in Albany, NY
Nationwide Arena in Columbus, OH
Ball Arena in Denver, CO
Greensboro Coliseum in Greensboro, NC
The regional semifinals and finals (the Sweet Sixteen and Elite Eight rounds) are divided by region:
West Regionals: T-Mobile Arena in Las Vegas, NV
East Regional: Madison Square Garden in New York, NY
Midwest Regional: T-Mobile Center in Kansas City, MO
South Regional: KFC Yum! Center in Louisville, KY
We'll know more after the 68 starting teams are revealed on Selection Sunday. Keep checking back to see how the schedule (and brackets!) develop.
Wrapping Up
If you're looking to shave a few bucks off your TV bill, but you still want to keep your options open to watch any and every game of the NCAA Tournament, then Sling TV is a great choice. Sign up today to get all of March Madness — even the bits in April — for under $30!
Not enough Madness for you? Check out the Women's National Championship on April 2!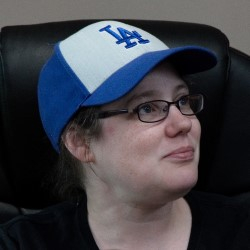 Latest posts by Alanna Baker
(see all)