Attention basketball fans! The NCAA Division I Men's Basketball Tournament (aka March Madness) is just around the corner. But don't worry, you don't have to break the bank to catch every buzzer-beater, upset, and Cinderella story.
With Sling TV and Paramount+, you can stream every game of the NCAA Men's College Basketball National Championship Tournament and get access to all the coverage and analysis, but without the high price tag of traditional cable TV. If you love college basketball, but aren't as big a fan of spending tons of money on TV, read on!
In a hurry? Sling Blue ($40.00/mo), paired with Paramount+ Premium ($9.99/mo), is the cheapest way to get yourself a full NCAA tournament slate. Save 50% on Sling TV now!
We totally get it — you've got your bracket all filled in, and you're ready to cheer on your favorite team. Or maybe you're like us and a sucker for an underdog story.
Whatever the case, we're guessing you're not rooting for your cable bill. So we're here to tell you that you can watch every single NCAA Championship game in March for under $30. Sound too good to be true? It's not.
How To Watch March Madness on Sling TV and Paramount+
March Madness television rights are held jointly by CBS Sports (owned by Paramount Global) and Turner Broadcasting (Warner Bros. Discovery's baby). The games are spread across CBS and the Turner channels TBS, TNT, and truTV.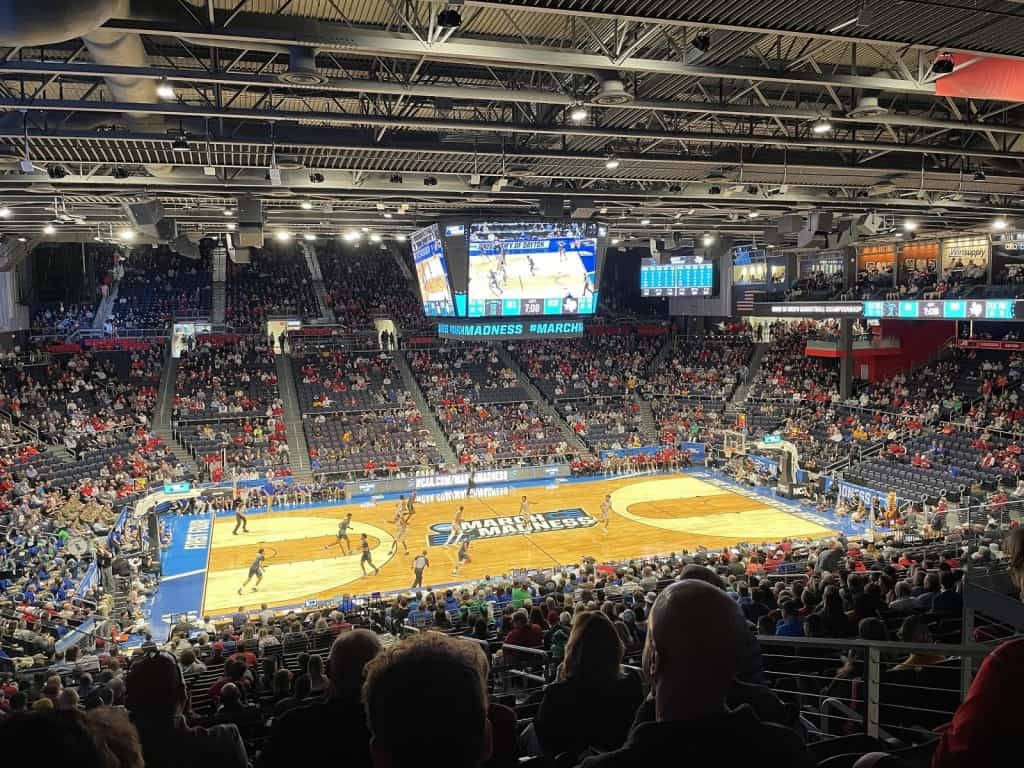 The Turner Networks on Sling TV
Sling Blue, one of Sling's two base packages, has TBS, TNT, and truTV all for just $40.00/mo. No add-ons needed. Of course, you'll also get 35+ more channels, including, depending on where you live, NBC, Fox, and/or ABC. You'll also be able to stream on up to three devices at a time.
Sling Orange (also $40.00/mo) has ESPN, TBS, and TNT in its base package, but you'll have to spring for the Comedy Extra add-on for truTV ($6/mo). But ESPN is what you'll want if you're interested in watching NCAA regular season games. Orange only allows one stream at a time.
You can also combine the two plans, Orange + Blue, for $55.00/mo.
CBS on Paramount+
Paramount+'s Premium plan will cover the CBS Sports side of things for $9.99/mo. The Premium package gives you several benefits over the cheaper Essential, but the one that matters most here is the included CBS live stream. That means all of CBS's considerable sports content too.
Other benefits to Premium are next-day access to new episodes and specials, and ad-free on-demand streaming.
And of course, Paramount+ is much more than sports. It has a huge library of on-demand Paramount Global shows (that's everything from CBS, MTV, Nickelodeon, BET, Paramount Network, Smithsonian, and their related channels) plus all of Paramount's movies. Naturally, they have a ton of originals exclusive to the platform as well.
CBS with an HD Antenna
If the very idea of signing up for yet another TV service sets your teeth on edge, you could always go the antenna route. This option works particularly well with Sling TV, which actually integrates antenna signals into its interface, meaning you get your local channels together with your Sling channels. In fact, Sling encourages antennas so much they'll give you one free if you prepay two months.
Using an antenna gives you not just CBS but ABC, NBC, Fox and, depending where you live, the CW, Univision, PBS, Telemundo, and more. All totally free!
Why Choose Sling for March Madness?
FuboTV is usually our recommended streaming service for sports. But there are exceptions, and this is a big one because, while it has CBS, FuboTV doesn't carry the Turner channels.
Hulu + Live TV, YouTube TV, and DIRECTV STREAM do all carry all four channels — but they start at $64.99/mo.
So what's Sling TV got going for it?
Number one with a bullet is price. The competitors above are all three to four times more expensive than your first month of Sling TV. Especially over time, that savings really adds up.
Some of the broadest device support of any streaming service
The most customizable service, with dozens of add-on channels available
Thousands of hours of on-demand entertainment
50 hours of cloud DVR storage included, and you can upgrade to 200 hours for a small fee.
Even with the extra expense of Paramount+, it's still far cheaper than the alternatives. If you don't want to fuss with an antenna, Sling TV + Paramount+ is the cheapest way to watch from The First Four to The Final Four and the Championship.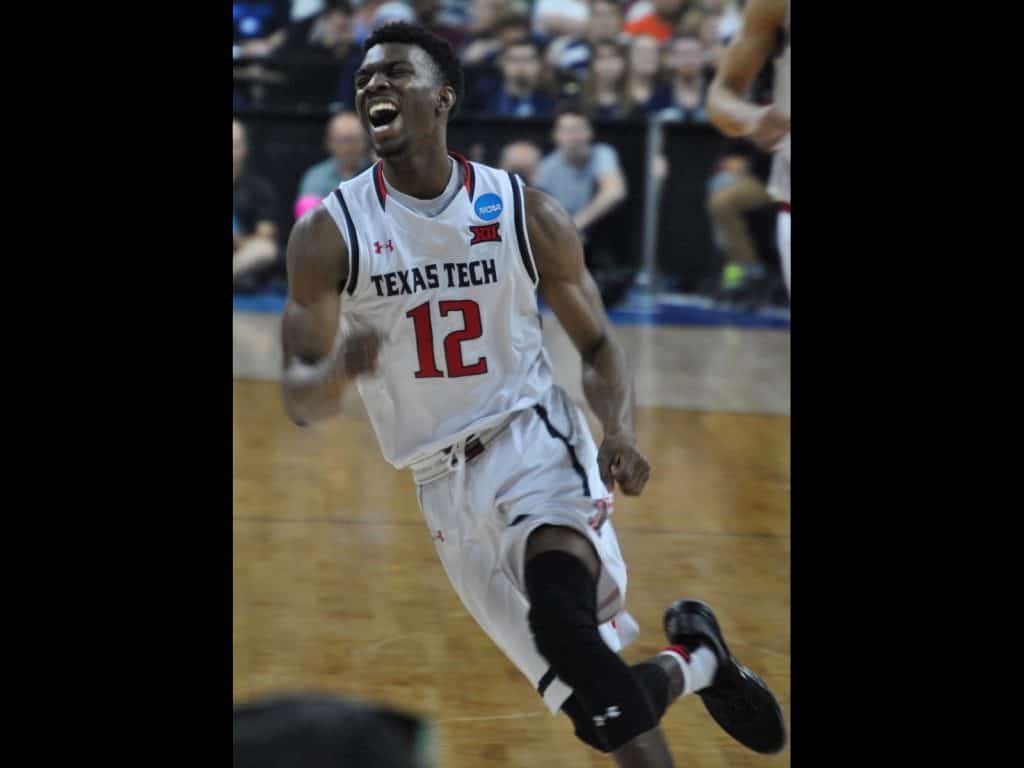 Wrapping Up
March Madness popularity rivals — even exceeds sometimes — that of the NBA. So get your brackets ready, grab some friends, and get ready to experience live TV — and March Madness — in a whole new way!
Not enough Madness for you? Check out the Women's National Championship on April 2!
FAQ
What are the progressive rounds of the tournament nicknamed?
Hardcore fans of the Big Dance know all the lingo, but for newcomers or more casual devotees of bracketology, here's a breakdown:
The First Four
The First Round (Round of 64)
The Second Round (Round of 32)
The Sweet Sixteen (Regional Semi-Finals)
The Elite Eight (Regional Finals)
The Final Four (National Semi-Finals)
The National Championship
Who are the Power Five conferences?
The Power Five conferences — the five most visible, most lucrative athletic conferences in the NCAA — typically provide the majority of the schools represented in the championship tournament, especially toward the end at the higher levels. They are:
Atlantic Coast Conference (ACC)
Big Ten Conference
Big 12 Conference
Pac-12 Conference
Southeastern Conference (SEC)
What do the NCAA basketball rankings look like going into the tournament?
The rankings are dominated, as usual, by the Power Five (see above) and the usual suspects. Here are the top 10 with their respective records:
Which teams made it to the Sweet Sixteen last year?
The 16 teams to make it to the regional semifinals, also known as the Sweet Sixteen, were as follows:
West Regional

Arkansas Razorbacks
Texas Tech Red Raiders

East Regional

North Carolina Tar Heels
Saint Peter's Peacocks

South Regional
Midwest Regional
The Final Four were Duke, North Carolina, Villanova, and Kansas, with the Kansas Jayhawks ultimately taking the trophy.
Page Updates
▼
▲
Updated some of the sections.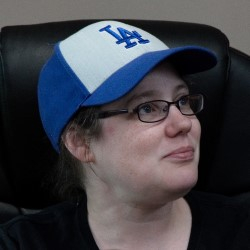 Latest posts by Alanna Baker
(see all)