If you love watching college hoops and saving money at the same time (look at you, you multitasker), then you really should check out Sling TV. Read on for more deets on the 2023 NCAA basketball season on Sling.
In a hurry? You can get most of the many networks that feature NCAA basketball by signing up for Sling Orange + Blue with Sports Extra for $55.00/mo plus $15. If you're only interested in one or two teams, or a single conference, you can definitely pare that down (info below).
NCAA Division I Basketball starts November 6, 2023 for both men's and women's b-ball. At the Men's NCAA Tournament last spring, #1 Purdue was upset in the first round, and UConn ended up storming San Diego State 76-59 at the championship. Meanwhile, the LSU women's team won their first-ever national title, defeating Iowa 102-85.
Can the UConn men's team do it again? Will the Iowa women's team avenge itself on LSU? Will NBA legend Lebron James's son, Bronny James, end up starring after his cardiac episode on the court? You can read about it the next day, sure, but isn't it more fun to watch for yourself? Keep reading.
2023 NCAA Basketball Channels
Any college basketball fan can tell you, the dribbling and passing is spread out over a lot of channels. ESPN has the lion's share of networks dedicated exclusively to college sports — including basketball — but a lot end up on Fox Sports and CBS Sports as well.
Here's a complete list of all the channels that show regular season NCAA basketball:
Sling TV for 2023 NCAA Basketball
For most fans who follow a team or two or a single conference, Sling TV can help you pay less by letting you get just the channels you need to watch your favorite teams play. For instance, you don't need ACC Network and SEC Network if your interest lies mostly in the Big Ten.
Sling Orange: Your Cheapest Source for ESPN Channels
ESPN has grown into a family of networks, including ESPN2, ESPN3, ESPNU, ESPNews, and their single-conference college sports stations ACC Network (ACCN) and SEC Network (SECN). ACCN and SECN both have digital platforms as well that show overflow games or lower-profile matchups (ACCNE and SECN+). ESPN also co-owns the Longhorn Network, which exclusively broadcasts sports from the University of Texas at Austin.
Sling TV carries all these networks, and for cheaper than you can find them anywhere else. ESPN, ESPN2, and ESPN3 (which simulcasts all sports from ABC) are all included with Sling Orange for just $40.00/mo. The rest of the ESPNs (including the digital ones, 14 additional sports networks in all) are included with the Orange Sports Extra for $11 additional.
Sling Orange also provides 30+ other popular channels and 50 hours of DVR storage, but you can only watch on one device at a time.
Great for fans of:
ACC teams (Boston College, Miami (FL), Louisville, Wake Forest, Virginia Tech, Duke, Syracuse, Clemson, Notre Dame, UNC, NC State, Pitt)
SEC teams (South Carolina, Arkansas, Alabama, Missouri, MS State, Ole Miss, LSU, Texas A&M)
Texas Longhorns
General ESPN sports
Sling Blue: Fox Sports and Big Ten
Fox Sports is the other big carrier of college sports, and co-owns the Big Ten Network (BTN). You can find Fox, FS1, and truTV included in Sling Blue for $40.00/mo, and you can add on FS2 and BTN (plus another ten or so more sports networks) with the Blue Sports Extra for $11 additional.
Sling Blue offers NBC, Discovery, Bravo, and 40+ more popular channels, 50 hours DVR storage, and you can watch on up to 3 devices at the same time.
Great for fans of:
Big Ten teams (Maryland, Michigan, MI State, Northwestern, Ohio State, Penn State, Purdue, Illinois, Iowa)
General Fox sports
Sling Orange + Blue: Having It All
Can't decide? We sympathize. And that's why Sling also offers Sling Orange + Blue for $55.00/mo, which gives you all the channels from both. Because the Sports Extra has both the Orange and Blue Sports Extra channels, it's $15/mo instead of $11.
What Sling Doesn't Cover
Sling TV does not carry CBS in any form, and it seems to have recently quietly dropped the Pac-12 Networks. There's no way to really address the Pac-12 issue this year (most of the schools in the Pac-12 are leaving it in 2024, making it likely the Network will be merged in with another sports network.).
You can address the glaring lack of CBS one of two ways. You can pick up a Paramount+ subscription, which has tons of CBS and Paramount titles, original content, and live sports (beyond NCAA hoops) for $5.99/mo. This will give you more games, as it will include all the games on CBS and on CBS Sports Network (they're all simulcast on Paramount+). See paramount Plus' Black Friday deal details here.
Or, if you prefer, you can take Sling TV up on their generous offer of a free antenna with two months prepaid. That way, you get CBS, ABC, NBC, and Fox, plus whatever other channel signals you have floating around in your local airspace, completely free.
Even if you don't get any of the Sports Extras, and just get Sling Blue or Sling Orange, you'd still be swimming in NCAA b-ball action. If you go Sling Orange, you'll have all the games on ESPN, ESPN2, and ABC (ESPN3), and on Sling Blue, you have Fox Sports 1 and truTV. Both Sling base plans have TBS and TNT. It's a lot of hoops for just $40.00/mo.
For more information on Sling TV, what it includes, what it doesn't, and how it works, please see our full review.
2023 NCAA Basketball Schedule
Much of the schedule isn't set yet, but we can tell you about Opening Day. Note that at times several games are scheduled at the same time on the same channel. It's unclear how the network plans to handle that, but you may need to use TV Everywhere, the semi-universal TV provider protocol that lets you log in to apps and other digital platforms with your provider's credentials.
Men's
Because of the sheer number of games, we've limited this schedule to the top 25 teams. All times are Eastern unless otherwise stated.
: Samford at Purdue (BTN)
pm: Northern Arizona at Connecticut (FS1)
pm: Tennessee Tech at Tennessee
: NJIT at Miami (FL) (ACCNE)
: Radford at North Carolina (ACCN)
: American at Villanova (FS1)
: NC Central at Kansas (ESPN+)
: UL Monroe at Houston (ESPN+)
8:00 pm: Alcorn State at Arkansas (SECN+)
: Texas A&M-Commerce at Texas A&M (SECN+)
: New Mexico State at Kentucky (SECN)
: Incarnate Word at Texas (ESPN+)
: Morehead State at Alabama (SECN+)
: Eastern Illinois at Illinois (BTN+)
: James Madison at Michigan State (BTN)
: Northern Illinois at Marquette (FS1)
: Dartmouth at Duke (ACCN)
: Morgan State at Arizona (Pac-12)
: USC at Kansas State (TNT)
: Stanislaus State at Saint Mary's (ESPN+)
: Cal State Fullerton at San Diego State (FS1)
Women's
Same thing, top 25, all times Eastern. Channel shown where available, we'll update as we get more info.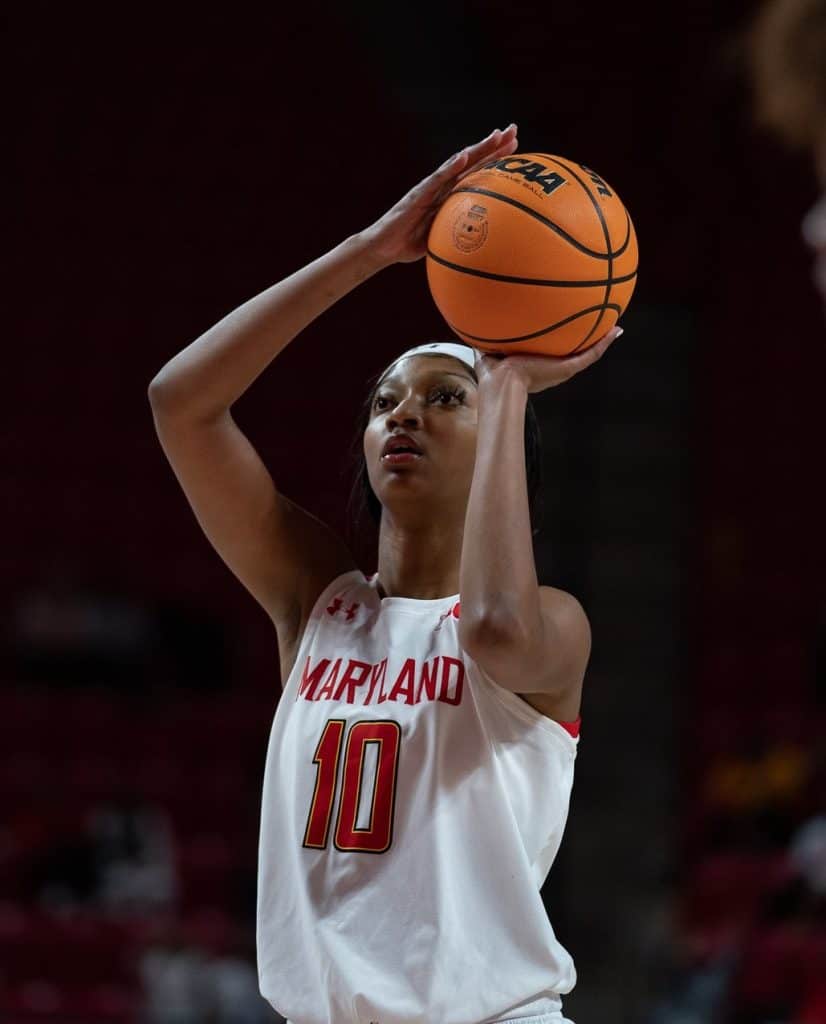 : Queens at Ole Miss
: Notre Dame at South Carolina
: USC at Ohio State
: High Point at Virginia Tech
: Mississippi Valley at Utah
: Louisville at Cincinnati (ESPN+)
: Charleston South at Florida State
: Harvard at Maryland
: North Dakota State at Creighton
: Cal Poly at Washington State
: Colorado at LSU
: Fairleigh Dickinson at Iowa
: Alcorn State at Mississippi State
: Southern University at Baylor (ESPN+)
: Purdue at UCLA
Streaming March Madness on Sling TV
Men's March Madness will air, as it has for the last several years, on CBS and the Turner Networks. That means across CBS, CBS Sports Network, and Paramount+ as well as TNT, TBS, and truTV. Sling Blue + Paramount+ will cover you.
Women's March Madness will be only on ESPN channels, meaning ESPN, ESPN2, additional ESPNs as needed, ABC, and ESPN+. Sling Orange + ESPN+ and you'll be good to go.
Here are some key dates, so you can start planning your big game party now:
Selection Sunday: March 17
First Four: March 19, 20
First/Second Rounds: March 21, 22 / 23, 24
Sweet 16/Elite 8: March 28, 29 / 30, 31
Final Four: April 6
NCAA National Championship Game: Monday, April 8
Wrapping Up
So if you're trying to trim your budget in the TV department, and don't mind trimming a few channels in the process, check out Sling TV. Sling can keep you in basketball the entire season, for less. Save 50% on your first month of Sling TV.
FAQ
What are the rankings going into the 2023-24 NCAA basketball season?
This is based on the AP preseason top 25, which most sites use as the "default:"
Men's Teams
Kansas
Duke
Purdue
Michigan State
Marquette
UConn
Houston
Creighton
Tennessee
Florida Atlantic
Gonzaga
Arizona
Miami (FL)
Arkansas
Texas A&M
Kentucky
San Diego State
Texas
North Carolina
Baylor
USC
Villanova
Saint Mary's
Alabama
Illinois
Women's Teams
LSU
UConn
Iowa
UCLA
Utah
South Carolina
Ohio State
Virginia Tech
Indiana
Notre Dame
Tennessee
Ole Miss
Texas
Maryland
Stanford
North Carolina
Louisville
Florida State
Baylor
Colorado
Southern California
Creighton
Illinois
Washington State
Mississippi State
Who won the 2023 NCAA men's basketball conference titles?
| Conference | Men's Team | Women's Team |
| --- | --- | --- |
| ACC | Duke | Virginia Tech |
| American Athletic | Memphis | East Carolina |
| America East | Vermont | Vermont |
| ASUN | Kennesaw State | Florida Gulf Coast |
| Atlantic 10 | VCU | Saint Louis |
| Big 12 | Texas | Iowa State |
| Big East | Marquette | UConn |
| Big Sky | Montana State | Sacramento State |
| Big South | UNC Asheville | Gardner-Webb |
| Big Ten | Purdue | Iowa |
| Big West | UC Santa Barbara | Hawaii |
| CAA | Charleston | MonMouth |
| Conference USA | Florida Atlantic | Middle Tennessee |
| Horizon League | Northern Kentucky | Cleveland State |
| Ivy League | Princeton | Princeton |
| MAAC | Iona | Iona |
| MAC | Kent State | Toledo |
| MEAC | Howard | Norfolk State |
| Missouri Valley | Drake | Drake |
| Mountain West | San Diego State | UNLV |
| Northeast | Merrimack | Sacred Heart |
| Ohio Valley | SEMO | Tennessee Tech |
| Pac-12 | Arizona | Washington State |
| Patriot League | Colgate | Holy Cross |
| SEC | Alabama | South Carolina |
| Southern | Furman | Chattanooga |
| Southland | Texas A&M-CC | Southeastern Louisiana |
| Summit League | Oral Roberts | South Dakota State |
| Sun Belt | Louisiana | James Madison |
| SWAC | Texas Southern | Southern |
| WAC | Grand Canyon | Southern Utah |
| West Coast | Gonzaga | Portland |
What NCAA Championships can I watch on Sling TV?
Lots! And we have guides for many of them!
How do I watch my favorite college basketball team?
We've got guides for most of the top teams. These pages all have complete TV schedules on them as well:
Featured photo: South Carolina's Jermaine Couisnard vs Tennessee (2022) / Image cropped from original by Gamecock Central under CC BY 2.0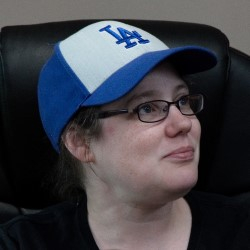 Latest posts by Alanna Baker
(see all)