What are the implications of implementing an amusement tax on online services?
What kind of precedent does it set?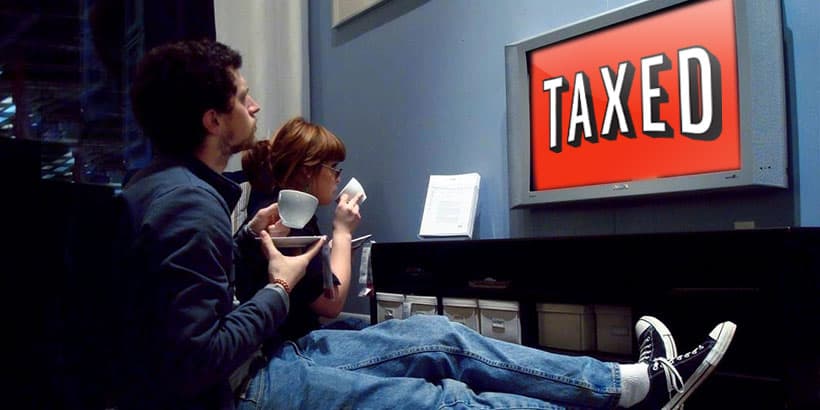 Earlier in the summer, it was announced that Chicago would implement an amusement tax on online services like Netflix, Amazon Prime, and Spotify; which was set at nine percent. The tax was levied to help pay serious budget shortfalls in the Chicago municipal government.
Cord cutters and cable lovers alike were aghast in the wake of this intrusive and pernicious tax. No one likes having to pay new taxes, especially when it comes to making "House of Cards" more expensive to watch.
But, proving that you can't keep a good city down, the citizens of Chicago have banded together to sue the city over the "Netflix Tax".
In the court brief, the plaintiffs allege that the city's decision to extend its amusement tax to include online services, like Netflix, is illegal because it amounts to a new tax; and new taxes must be approved by the city's aldermen.
Internet Tax Freedom Act
The plaintiffs further claim that the tax unfairly targets online users, which violates the Internet Tax Freedom Act. Under the act, the government cannot impose discriminatory internet-only taxes on companies.
"Streaming services already have their own problems," Columbia College student Fred Jones told Fox News. "Then you want to add more money to it. So, I just feel like, No! Taxing, stop!"
So what are the chances that this suit will stick and Chicago will have the tax overturned? It's tough to say because it could either way.
On the one hand, the plaintiffs have a case. Since Netflix is taxed on their streaming service but not DVD rentals, you can definitely argue that this violates the Internet Freedom Act. Furthermore, typically courts have ruled in favor of internet companies over cases involving taxation.
In 2012, a Chicago judge ruled against an act that levied a tax on online retailers; ruling that the act violated… you guessed it the internet freedom act!
On the other hand, Illinois politics has a dirty reputation and there is no guarantee that judges will side with online streaming companies again.
Cord Cutters need to take note
So why does this matter to you? I'm glad you asked.
As a cord cutter, the majority of your television entertainment will come from online sources. You may not live in Chicago, but this case could set the precedent for other cities or states to levy similar taxes. If a tax like that spreads, you will see your entertainment rates rise; whether you cable or some kind of cable TV alternative.
On the other hand, you may also see the courts uphold internet freedom and set the precedent for a tax-free internet. It's all up in the air, which makes it all the more important to keep an eye on.
So what do you think? Do you think the courts will side with the city or citizens? What do you think the implications are for each outcome? Sound off in the comments below!
Latest posts by Jessica Saxena
(see all)