Shark Week is coming! It is the same time as always: August 9 through August 16. And you don't want to miss any of it! But what if you don't have cable TV?
Luckily, you can easily watch Shark Week online. Nearly every major live TV streaming service, such as FuboTV (free trial) and Vidgo (free trial) carries the channel you need, so you can catch all the programming live.
Check out the guide below for your cable-less Shark Week live stream fix!
How to Watch Shark Week Online Without Cable: At a Glance
Shark Week is broadcast on Discovery, which used to be a cable-only channel. However, in the last few years, live streaming services have picked up the channel. Here are a couple of great options at a gland.
FuboTV used to be a sports-focused streaming service, but now it functions as a full cable TV replacement. You begin with a free trial, then pay as little as $64.99 a month for 100+ channels.
There's no contract, so you can cancel at any time. You can also stream to nearly every streaming device you can think of. There's also an on-demand library and a cloud DVR. Try FuboTV free for 7-days.
Vidgo is another great option to watch Shark Week online without cable. With Vidgo, you get one of the newest streaming services on the market. It's also one of the cheaper ones! Try Vidgo free for 7 days!
Below, we'll go into a bit more detail on how the streaming services you can use to watch Shark Week online without cable.
Watch Shark Week Live on FuboTV
FuboTV is a streaming service that offers over 100 channels with no commitments. The service will allow you to cancel at any time, making it a no-brainer to try.
FuboTV includes Discovery, which you need to stream Shark Week, along with many other channels — especially all the major sports channels.
Here's what you need to know about fuboTV:
You get 100+ channels for $64.99 per month
You can stream much previously aired content for 3 days after
You can use the cloud DVR to record episodes of shows
Stream on multiple devices ranging from Roku to iPhone
You can begin your FuboTV subscription with a free 7-day trial! Our FuboTV review offers additional details.
Watch Shark Week Live With Vidgo
Vidgo is one of the cheaper streaming services on the market. You'll gain access to Discovery, along with ESPN, History, Lifetime, MTV, and many other channels for only $55 a month.
95+ channels for $55 per month
Stream on three devices at once
Social watch feature available on mobile that makes for a fun viewing experience
No contract
Stream on Roku, Amazon, mobile devices, and computers
See our Vidgo review to learn more.
Watch Shark Week without Cable on Hulu + Live TV
Hulu + Live TV offers over 75 live channels for $64.99 per month. Hulu also includes its famous on-demand service baked into the price, making it quite the bargain. You'll also receive popular live channels like Discovery, HGTV, TNT, and ESPN. Here are highlights:
75+ channels
Hulu on-demand subscription service is included
$64.99 per month with no contracts!
Create user profiles
Sign up for the Hulu + Live TV trial offer
Watch on most devices
Try the first week for free. Read our Hulu with Live TV review for more info.
There are 3 solid options to watch Shark Week online without cable TV. It's sure to be a lot of fun!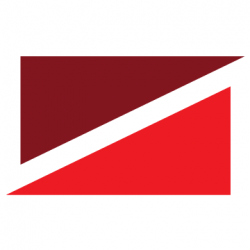 Latest posts by William Parker
(see all)