Shark Week is in 2022 ran from Sunday, July 24th through Saturday, July 30th on The Discovery Channel. Check back next summer so you don't want to miss any of it! But what if you don't have cable TV?
In a hurry? You can watch all of Shark Week with the following streaming services:
FuboTV: With 130+ channels, it offers something for everyone. FuboTV allows you to try out its service free for 7 days.
Sling TV: Probably the best streaming service in terms of customization with a super low price!
DIRECTV STREAM: Provides everything you expect from cable with many options. A 5-day free trial is now available for DIRECTV STREAM.
If you can't watch your favorite sports, TV and movies because of your location, try ExpressVPN to get access to the content you deserve. Signup now.
Unfortunately, we don't know a streaming service in that offers this TV channel. But if you've already paid for the right service, and just can't watch because of your location, there is an easy way to get the sports, movies, and TV you deserve. You need a VPN, like one of the following.
ExpressVPN: Premium VPN provider that just works, with 3,000+ locations in 94 countries. Supports five simultaneous devices and comes with a 30-day money-back guarantee. (ExpressVPN review)
Surfshark: Connect to over 3,200 servers in 99 countries (+ tonnes of US metro areas). Try it with a 7-day free trial.
NordVPN: Connect to over 5,000 premium servers in 60+ countries. Comes with a 30-day money-back guarantee!
If you're overwhelmed and not sure where to begin, you'll find all the answers in our full VPN guide.
Check out the guide below for your cable-less Shark Week live stream fix!
Watch Shark Week Online: At a Glance
Shark Week is broadcast on Discovery, which used to be a cable-only channel. However, in the last few years, live streaming services have picked up the channel. Here are a couple of great options at a gland.
FuboTV used to be a sports-focused streaming service, but now it functions as a full cable TV replacement. You begin with a free trial, then pay as little as $69.99 a month for 100+ channels.
There's no contract, so you can cancel at any time. You can also stream to nearly every streaming device you can think of. There's also an on-demand library and a cloud DVR.
Vidgo is another great option to watch Shark Week online without cable. With Vidgo, you get one of the newest streaming services on the market. It's also one of the cheaper ones!
Below, we'll go into a bit more detail on how the streaming services you can use to watch Shark Week online without cable.
2022 Shark Week Schedule
Shark Week runs from Sunday, July 24th through Saturday, July 30th. Here is the complete schedule:
July 24
: Great White Battleground
: Jackass Shark Week 2.0
: Great White Open Ocean
July 25
: Air Jaws: Top Guns
: Great White Serial Killer: Fatal Christmas
: Rise of the Monster Hammerheads
: Mega Predators of Oz
July 26
: Impractical Jokes: Shark Week Spectacular
: Jaws vs Kraken
: Pigs vs Shark
: Raging Bulls
July 27
: The Island of Walking Sharks
: MechaShark Love Down Under (wt)
: Mission Shark Dome
: Great White Comeback
July 28
: Sharks! With Tracy Morgan
: Shark House
: Monster Mako Under the Rig
: Tiger Queen
July 29
: Jaws vs The Blob
: Clash of Killers: Great White vs Mako
: Shark Women: Ghosted by Great Whites (wt)
: The Great Hammerhead Stakeout
July 30
: Monsters of the Cape
: Sharks in Paradise (wt)
: Jackass Shark Week 2.0 Encore
: Shark Rober
In addition to the shows on Discovery, you can watch three other shows only on Discovery+. The first two are available starting July 15: Dawn of the Monster Mako and The Haunting of Shark Tower. And on July 23, you can watch Great White Intersection.
Watch Shark Week Live on FuboTV
FuboTV is a streaming service that offers over 100 channels with no commitments. The service will allow you to cancel at any time, making it a no-brainer to try.
FuboTV includes Discovery, which you need to stream Shark Week, along with many other channels — especially all the major sports channels.
Here's what you need to know about fuboTV:
You get 100+ channels for $69.99 per month
You can stream much previously aired content for 3 days after
You can use the cloud DVR to record episodes of shows
Stream on multiple devices ranging from Roku to iPhone
Our FuboTV review offers additional details.
Watch Shark Week without Cable on Hulu + Live TV
Hulu + Live TV offers over 85 live channels for $69.99 per month. Hulu also includes its famous on-demand service baked into the price, making it quite the bargain. You'll also receive popular live channels like Discovery, HGTV, TNT, and ESPN. Here are highlights:
85+ channels
Hulu on-demand subscription service is included
$69.99 per month with no contracts!
Create user profiles
Sign up for the Hulu + Live TV trial offer
Watch on most devices
Read our Hulu with Live TV review for more info.
Watch Shark Week Live With Vidgo
Vidgo is one of the cheaper streaming services on the market. You'll gain access to Discovery, along with ESPN, History, Lifetime, MTV, and many other channels for only $59.95 a month.
95+ channels for $59.95 per month
Stream on three devices at once
Social watch feature available on mobile that makes for a fun viewing experience
No contract
Stream on Roku, Amazon, mobile devices, and computers
See our Vidgo review to learn more.
There are 3 solid options to watch Shark Week online without cable TV. It's sure to be a lot of fun!
Ditch "Big Cable" Now – 3 Simple Steps to Cut the Cord
Pick the right streaming service
Get the content you deserve with the best VPN.
Supercharge your internet provider
That's it — you'll save money, take back control, and enjoy TV more!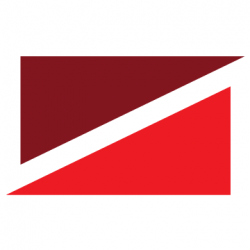 Latest posts by William Parker
(see all)