Disclosure:
Your support helps keep our site running! We earn referral fees for some of the products & services we recommend.
Learn more
The NFL Draft, now in its 85th year, takes place on Thursday April 23rd through Saturday April 25th . The purpose is to allow the NFL to select the newest eligible players. There are seven rounds and all of the teams compete to sign and sometimes trade new players for the upcoming season.This year things are a bit different due to the nationwide quarantine. The draft was originally slated to take place in Las Vegas, but instead will take place from various locations across the US. But don't worry, you can still watch the entire NFL Draft online without cable TV!
Watching sports may seem impossible without cable, but it's not. In fact, if you keep reading you can learn about all the services, like fuboTV (free trial) and Hulu Live (free trial) that will allow you to watch the NFL Draft online without cable!
Channels You Need to Watch NFL Draft Without Cable
You can watch the NFL Draft online without cable, but you're going to need a few channels to do it. Luckily, the Draft will air on a variety of channels each day that it's happening, so you'll have plenty of ways to watch. The 2020 NFL Draft will air live from Thursday, April 23 to Saturday, April 25, with the following schedule.
Day One: First round picks begin at 8 p.m. ET. You can watch on NFL Network, ESPN, ESPN Deportes, or ABC.
Day Two: Second and third round picks with coverage starting at 7 p.m. ET. You can watch on NFL Network, ESPN, ESPN2, ESPN Deportes, or ABC.
Day Three: Fourth through seventh round picks with coverage picking up at noon. You can watch on NFL Network, ESPN, ESPN Deportes, or ABC.
Based on this schedule, your best bet for complete coverage of the NFL Draft live stream is going to be to watch on ESPN, as that is the most readily available channel amongst streaming services. NFL Network also airs the event all three days, but less services offer this channel. The same goes for ABC, especially if you live in a more rural area, which would be less likely to get live local coverage.
In any case, you've got options. Keep reading to learn all of the services that will allow you to watch the NFL Draft live stream from start to finish.
How to Watch NFL Draft Without Cable: At a Glance
While it can be difficult watching events over multiple channels, the NFL Draft should be easy to get without cable. It is available on numerous channels, but coverage is aired over five networks, so as long as you have one of these networks, you should be able to watch daily coverage without any trouble. Check out these two options and if you want more to choose from, you'll find more options later in this guide.
fuboTV (free 7-day trial) is a great bet for NFL Network draft coverage, as it offers NFL Network in the base package. This $64.99 package will allow you to watch the NFL Draft live stream on NFL Network, as well as content on a bunch of other channels (100+ to be more precise). However, it doesn't have ESPN, so you won't get that coverage. You can stream on Roku, Apple TV, mobile devices, and more.
Hulu with Live TV (free trial) provides over 60 live channels and Hulu's on-demand service in one package for $64.99 per month. Many of the channels you can use to watch the NFL Draft online are included here. ESPN, ESPN2, and ABC are all included in this package – but it does not offer NFL Network. While ABC is by location only, Hulu Live does offer local coverage to more markets than any other streaming service. With that in mind, most areas are likely to have access. If not, you can always watch the Draft on ESPN. Streaming is possible on gaming consoles, Chromecast, Apple TV, Roku, and other devices. Note, Hulu Live does not have NFL Network.
Using Streaming Services to Watch NFL Draft Without Cable
If you don't want to be restricted to ABC and a digital antenna, you've got two legal options to watch the NFL Draft live stream. You can use cable, or you can use a streaming service. Cable and streaming services both provide a set of channels for an agreed upon price. From there, the services can be pretty different. So, let's look at the difference between these options.
Try Before You Buy! – Perhaps the biggest difference between cable and streaming service is the free trial options. All streaming services offer some form of free trial. The shortest available trial is 5-days, and most are a week. Some services even offer a month free. Cable doesn't offer a chance to cash in on buyer's remorse. It's also worth noting that you can cancel the streaming service during the trial, and you won't have to pay anything. This means that you could technically have a free, legal way to watch the NFL Draft without cable!
The Contracts – Cable companies often rope people into contracts. In the beginning, this seems like a deal because it often gets you promotional pricing. However, it forces you to keep cable for the length of your contract. What's worse is that when the contract is up, so is the promotional pricing. This means that the package that you once paid one price for goes up, for essentially no reason. With streaming you pay the same price that you did when you signed up unless the entire price goes up for everyone. And, as there are no contracts you can cancel whenever you want.
Cancellation Hassles – Cable requires equipment. In most cases, it's just something simple like a cable box. When you cancel, after a phone conversation with a customer service agent that tries to convince you not to cancel, you have to either return the cable equipment in person or through the mail. So, even when you cancel, you're not done with them until they have acknowledged receipt of their equipment. Streaming services don't have these hassles. First off, you stream on streaming devices (streaming devices guide) that you own, so there's nothing to return. And when it comes to canceling, most services allow you to do it right through your online portal. You don't have to talk to anyone. You just click some buttons and you're done.
The Fees – One of the biggest differences between streaming and cable comes down to money. With a streaming service, you pay the cost for the plan you get and tax. If you don't upgrade or add a movie channel, that's what you pay and that's it. With cable, you pay for the package, a variety of taxes, the equipment rental for the cable box you need to use the service, and any upgraded or special fees. When you sign up, you're given a price and that often ends up being much different than what you end up paying once you finally get a bill. With streaming, there are no surprises. Everything is labeled honestly and the only fee other than the main price and any upgrades is tax.
Recap:
Streaming services give you the chance to watch the channels you want for less money
There aren't any hidden fees – You know what you get and what you're paying for it
You're not tethered to your TV – streaming is possible on many devices
Free trials allow you to try a full streaming service before you pay anything
Now let's learn about how you can watch NFL Draft online without cable!
Watch the NFL Draft Online using Hulu with Live TV
Hulu with Live TV is a great option for all kinds of streaming needs. This is because Hulu Live offers over 60 channels, including more local coverage than any other streaming service. This means you have a good chance of having ABC. ESPN and ESPN2 are included, as well. You won't have NFL Network, but you will be able to pick from the other channels to watch the entire NFL Draft without cable. Hulu Live also includes the Hulu on-demand service with this package. So, you'll have plenty of live and on-demand content. Plans start at $45. Here are some more highlights:
60+ channels combined with Hulu on-demand
ABC is offered in most areas. ESPN and ESPN are also available – ESPN Deportes is available for an added fee
NFL Network is not included
A great choice for current Hulu subscribers as Hulu on-demand is included
$45/month with no contracts
Watch on iOS/Android, Xbox One, Chromecast, Apple TV, Amazon Fire TV, and other devices
Hulu Live is a great choice if you've cut the cord because it offers a variety of popular channels, which is going to make the transition to cord cutting much easier. The price is pretty close to average where streaming is concerned and it allows you to watch news, sports, movies, and most, if not all, of your favorite TV shows. You can stream on Chromecast, Roku, mobile devices, and many other devices. Best of all, you get a free weeklong trial to try the service before you buy anything.
Our Hulu with Live TV review has more details.
Get the NFL Draft Live Stream via fuboTV
fuboTV is a great option if you love sports and you want one of the largest starting packages in streaming. Here you're offered 80+ channels, which includes over 30 sports channels. However, when it comes to NFL Draft streaming, you'll be limited to watching on just NFL Network. fuboTV does not offer ESPN networks or ABC. Despite that, sports fans will get more regional coverage here than any other streaming service. International sports coverage is included, as well. However, if you want ESPN, this isn't going to be the service for you. Check out more on fuboTV:
$64.99 a month, with the first month offering introductory pricing at $64.99
Over 30 sports channels included in every plan, but ESPN is not available
NFL Network is your way to watch the NFL Draft without cable on fuboTV
3-day replay gives you a way to watch most shows offered on fuboTV after they've aired
A huge selection of content including over 50 non-sports channels
Stream on iOS/Android mobile devices, Apple TV, computers, Fire TV, and more
A cloud-DVR is included and offers the chance to upgrade for more space
fuboTV is the best choice for diehard sports fans. They specialize in regional and international sports channels that you may not find with other services. That said, they don't offer ESPN and their local coverage is limited compared to some services. However, if you want a well-rounded sports service, this may be the choice for you. Standard features include everything from 3-Day Replay in the on-demand library to a cloud-DVR. Don't forget, there's a free 7-day trial waiting for you to provide a risk-free look at what fuboTV has to offer.
Our fuboTV review is filled with more details.
Watch the NFL Draft Live Stream without Cable on VIDGO
VIDGO is another great option. If you're looking for a way to stream the NFL Draft, you'll have plenty of options here. VIDGO is currently running a special for only $30 per month, and this allows you to watch the NFL Draft online with ESPN.
Starts at $30 a month
Get 60+ channels to start
No contracts – Cancel at any point
ABC is available in some major markets
An on-demand library is included
A social TV platform that allows you to watch with your friends
Watch on mobile, Amazon Fire TV, Roku, and more
VIDGO provides something for everyone. The service offers a free 7-day trial, so you can test the service and be sure it's right for you!
Stream the NFL Draft without Cable on Sling TV
Sling TV is usually the cheapest option when it comes to sports streaming. It's going to be hard to find a multi-channel streaming service for $30 per month or less, but that's just what Sling TV does. In fact, you can pick between Sling Orange, offering ESPN and ESPN2 or Sling Blue, which offers NFL Network. If you're willing to pay a little more, you can combine the two packages and pay $45 a month for around 50 channels. ABC is not available. Several add-on options are available, which allows you to create the package you want without having channels you a bunch of channels you don't want. Here is more on Sling TV:
Both Sling TV Blue and Sling Orange are available for $25 a month
30-40 channels are available in either plan
Combine both plans for 50+ channels at $45 per month
ESPN, ESPN2, and others in Sling Orange – NFL Network and others in Sling Blue
Other channels may include AMC, NBCSN, Syfy, USA, TNT, and more
An on-demand library and TV Everywhere app access is included
Stream on mobile devices, Chromecast, Fire TV devices, Roku, Apple TV, and more
Budgeting cord cutters may not be able to resist the great prices at Sling TV. This package may cost less, but it doesn't lack in terms of content. You have a small, but robust package, with plenty of room for add-ons. One thing missing from Sling TV is a cloud-DVR, though you can add one to your package for $5 per month. Otherwise, there's not much different with this package compared to other services that are charging more. And, since there's no contract requirement, you can sign up for the free trial and try things for yourself!
You can learn more in our Sling TV review.
Watch the NFL Draft without Cable on YouTube TV
YouTube TV may not offer NFL Network, but you can watch the NFL Draft live stream on ESPN, ESPN2, or ABC. Most areas have access to the ABC live stream. Plans start at $50 per month and include 70+ channels. Similar to cable, you'll have a variety of local and sports coverage mixed with nationwide cable networks. Family features will allow you to make user profiles for people you share your account with. You'll also have an unlimited cloud-DVR. A variety of streaming devices will work with YouTube TV. Amazon Fire TV devices are not compatible, but mobile devices, Apple TV, Roku, and other devices make great choices for streaming. Here are some more details on YouTube TV:
Over 70 channels for $50 per month
Local channels including ABC in the majority of areas
Watch AMC, ESPN, ESPN2, USA, NBCSN, FX, and many others
The cloud-DVR features unlimited space
You can make user profiles for the whole family
Stream on Roku, mobile apps, Apple TV, computers, and Chromecast
YouTube TV offers a large package filled with popular local and cable networks for a fair price. A few add-on channels are available if you want them. Otherwise, you'll have access to an unlimited cloud-DVR, TV Everywhere apps, and an on-demand library. If you're part of a large family, you can even make user profiles to keep everyone's viewing habits separate. YouTube TV is especially great for mobile streaming, but you can also watch at home on computers, Roku, Chromecast, and even Apple TV.
Our YouTube TV review has more info.
Wrapping Up
Any of the streaming services above will allow you to watch the NFL Draft online without cable. While not all services offer ESPN Deportes or ABC, most offer a combination of channels to give you a choice of how you're going to watch the NFL Draft online.
While you'll only need one of the available channels to watch the Draft, having multiple channels gives you the option to switch channels if you like the coverage better on one network as opposed to the others. In any case, all of these services give you a legal way to watch the NFL Draft without cable, and thanks to free trials, they offer you a free way to do it!
If you need more information on how to watch NFL Draft online, just let us know. We're happy to answer your questions if we can. You can also check out various options for cable TV alternatives to learn more. Here's more on how the virtual NFL Draft will work as well.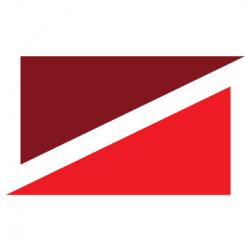 Latest posts by Helen Back
(see all)