VPNs are becoming all but required if you want to retain any shred of privacy in your online activities. Many VPNs seriously decrease your connection speed though but they are the way to go if you want to hide your IP address and have a private internet access. Hotspot Shield is the perfect combination of speed and security.
Don't miss Super Bowl LVII. Read all about it in our streaming guide!
This combo would be a bargain at any price, but right now you can lock in prices at almost 80% off the monthly price for the best Cyber Monday VPN deals.
Hotspot Shield Cyber Monday Deal
During Black Friday and Cyber Monday you can get a 3-year subscription from one of the best VPN at $2.99/mo. Save up to 77% with this Cyber Monday discount!
Hotspot Shield doesn't just offer at 30-day money-back guarantee like some competitors — you get a full 45 days to try this VPN provider.
The offer will be live for a limited time for new subscriptions. You don't need a Hotspot Shield coupon code or promo code for this Cyber Monday sale, just go sign up!
They offer 2 other plans:
1-month VPN plan for $12.99/mo
1-year VPN plan for 47.99/mo
Why Hotspot Shield?
Hotspot Shield was declared the "World's Fastest VPN" by Ookla's Speedtest.net, the leading authority on connection speeds. In fact, Ookla's independent study revealed that Hotspot Shield's proprietary Hydra technology actually increased speeds by 26% over a VPN-less connection.
Besides blazing-fast speeds, Hotspot Shield offers these security features:
DNS acceleration to reduce latency
Enhanced SSL connections for quicker connection rates
Optimized auto-select for the fastest VPN server
Heightened unblocking by better disguising VPN traffic as regular web traffic
Internet kill-switch
Split tunneling
Unlimited bandwidth on up to 5 devices at a time (Premium)
35+ cities and 80+ countries (Premium)
Malware & phishing protection (Premium)
Hotspot Shield has three levels of service:
Basic: Free account with limited features (but unlimited bandwidth and data)
Premium: Upgraded account with a risk-free 45-day money-back guarantee
Premium Family: Premium-level service for 5 accounts to connect 25 devices for $11.99/mo.
Don't miss this great Cyber Monday/Cyber Monday deal from Hotspot Shield!
FAQs
What devices can I use with HotSpot Shield VPN?
Hotspot Shield supports all major operating systems: Windows, Mac and Linux. Apps are available for Android, iOS, and Chrome. If you want to secure your whole house, you can install it on your wifi router. Or, if you're just interested in expanding your TV viewing options, you can find apps for most smart TVs and TV streaming accessories.
What can I use HotSpot Shield for?
VPN services have many uses. Here are just a few:
Protection from hackers
Secure torrenting
Avoid geo-blocking from streaming services like Netflix and Amazon Prime Video
Specific Cord-Cutter Deals
Here are all the deals we are following: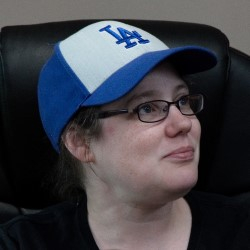 Latest posts by Alanna Baker
(see all)