Disclosure:
Your support helps keep our site running! We earn referral fees for some of the products & services we recommend.
Learn more
Football fans unite! The NFL is deep in the Playoffs. Whether you are a diehard fan or you're between teams, you'll likely want to experience the excitement of the games that will show off the best in the league, leading to the Super Bowl at the end of the season. Of course, if you're out of the U.S. finding a way to watch the NFL can be difficult. Sure, it can be difficult, but it's not impossible. For example, you can watch the NFL in Canada online without cable using DAZN.
DAZN (free 30-day trial) is the exclusive streaming service offering the NFL Sunday Ticket in Canada. It's being dubbed as the "Home of Football" because it's going to get you the most games possible. Best of all, it's an inexpensive option for sports streaming without cable. If you want to learn more about how to get the NFL live stream in Canada with DAZN, keep reading.
How to Watch the NFL in Canada Online Without Cable: At a Glance
The way to watch NFL Sunday Ticket in Canada is with DAZN. This sports streaming service is a great way to watch sports without cable. You don't need cable to watch this service. You just sign up for a subscription and once you're done with that, you'll be able to watch combat sports, soccer, and even the NFL live stream in Canada.
DAZN (free 30-day trial) is available for $20 a month, but you can get a better deal with the annual price of $150 (40% savings). Imagine all of the sports you can watch and the money you'll save by picking up the annual package. Along with the NFL live stream, you'll be able to watch combat sports, Premier League soccer, and much more. Fight fans will find over 100 fight nights every year. If you get the annual membership, that means you'd pay $1 per fight and still get to watch the NFL online in Canada and many other events. DAZN works on many streaming and mobile devices, making it easy to watch your favorite sports from the location of your choice.
Express VPN offers a different way to stream NFL. You can use it to change your location and access local US streams through various apps. More info on that below.
Using Streaming Services to Watch the NFL in Canada Online Without Cable
Streaming is an easy and cheap way to enjoy all of your favorite TV entertainment without spending an arm and a leg on cable. If you're new to streaming it can be daunting when you see the number of services that are available on the market right now. Luckily, there are more similarities to these services, making it easy to decide on whether or not streaming is for you. From there, it's just about choosing the right service, which is easier than you think! With that in mind, here are some benefits of streaming.
More Money! – Streaming services don't cost as much as cable. You can get a package similar to cable for around $50 a month, while most cable companies charge over $150. That's a big difference for most homes. Think of all the money you could save! Niche services like DAZN tend to be even cheaper. For DAZN, you pay just $20 a month for a wealth of sports content. For major sports fans that have a hard time finding their favorite sports, this could be an invaluable service at an affordable price.
Stream from Anywhere – Streaming occurs when you connect your streaming device to the Internet. From there, you turn on your app and choose what you want to watch. Since you're not hooked up through a cable line, you can watch on your TV, but you don't have to. When using your TV, you'd connect with devices like Roku, Amazon Fire TV, Chromecast, or Apple TV. You can also use Xbox and PlayStation gaming consoles with many services. Want to stream on the go? You can use your computer, smart phone, or tablet for streaming, too!
Watch Live or On-Demand – All streaming services offer some type of on-demand library. This may include original content or previously aired content from the channels you have in your plan. For DAZN, the on-demand library is filled with sporting events and analysis. Enjoy entire catalogs of fights from exclusive fighters and other sports. It's all included in your price, so you can enjoy as much as you want whether it's live or on-demand.
Highlights:
Streaming services offer a similar (or better) service at a much cheaper price
No contracts are included, so you're free to cancel whenever you want
You'll pay one price with no hidden fees and get access to a range of services offering live and on-demand content
Stream on all kinds of devices, allowing you to watch TV at home or on-the-go
Keep reading to learn how to watch the NFL live stream in Canada online without cable!
Watch the NFL in Canada Online without Cable using DAZN
DAZN, pronounced Da Zone, is a service that allows you to stream sports without cable. This is a contract-free service, allowing you to cancel whenever you want. Plans start at $20 per month, but you can save a significant amount by paying for a full year. The annual plan is just $100 for the whole year. DAZN offers a variety of sports, including a way to watch the NFL in Canada online! You can stream DAZN on most devices from mobile devices to your Xbox One! Here is some more about DAZN:
Pick up the NFL live stream in Canada along with plenty of other sporting events
Watch MMA and boxing events from some of the hottest names including Combate Americas, Bellator, WBSS, Matchroom USA, and others
Plans start from $20 a month though the annual plan of $100, saves you a ton!
DAZN offers fights from a range of exclusive fighters – Watch Anthony Joshua, GGG, Canelo Alvarez, Michael Venom Page, and more live or in the on-demand library
Stream on Xbox One, Chromecast, PS4, Roku, mobile devices, Apple TV, smart TVs, and more
Since DAZN is contract-free, you can cancel at any time. Your membership would continue to the end of the cycle and end when it would be time to be renewed. This means that if you cancel, you'll still be able to watch what you paid for until the end of your subscription. DAZN offers the NFL live stream and Premier League in Canada, MMA and boxing events, and much more. It's certainly worth checking out if you're looking for a new way to watch sports without cable.
Our DAZN review can tell you more.
Use a VPN to Stream the NFL in Canada Online Without Cable
Another way to watch the NFL in Canada is to use a VPN to change your location and access US streams. mobile apps like the NFL app and Yahoo Sports app will work well for this. Check out Express VPN to learn how to do this.
Wrapping Up
DAZN is a niche streaming service that offers only sports. In Canada, you'll be able to pick up EPL, NFL, combat sports, and maybe even some MLB action. As DAZN grows, it's likely even more content will become available. The price is right at $20 per month, but it's even better at $150 a year. That gives you hundreds of sporting events for less than $10 a month. It's hard to beat that whether you have cable or not!
That's all you need to know to watch the NFL in Canada online without cable. If you still have questions, don't worry. We're here to help in any way we can!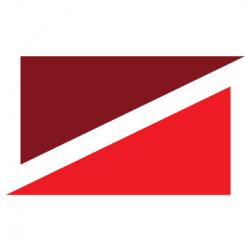 Latest posts by Helen Back
(see all)