Disclosure:
Your support helps keep our site running! We earn referral fees for some of the products & services we recommend.
Learn more
NBC recently released some details of its upcoming online streaming service. The platform will be called NBC Peacock, and it is set to launch in the summer of 2020. From what we know so far, the service will be very useful for cord-cutters. But what IS NBC Peacock, and will it be worth signing up for?
Before we begin, keep in mind that NBC Peacock is not yet available. It is scheduled for an April 15th launch date for Comcast customers and a July 15th launch date for non-Comcast customers. You can't yet sign up for the service, although you can enter your email to get updates on news related to the streaming platform. For now, here's what we know about the new NBC streaming service.
What is NBC Peacock?
We don't have full details about this service yet, but NBC has released enough information for us to share with you the basics of the upcoming streaming service. Here are the basics:
NBC Peacock will be an online streaming service available without cable TV
Subscribers will be able to watch on-demand content from many of their favorite devices
The NBC Peacock will have an ad-supported version for $4.99 a month and an ad-free version for $9.99 a month.
Comcast and Cox customers will have access to the ad-supported version for free and the ad-free version for $5.
Will include huge swaths of the NBC content library, including shows like The Office, Keeping Up with the Kardashians, 30 Rock and Parks and Rec
It will also cover tons of movies, from classics to modern blockbusters
You will be able to use it on most devices, including streaming players (Roku, Apple TV, etc.), mobile devices and more
Peacock will include original movies from Universal Pictures and DreamWorks Animation, along with box office releases from both Universal Pictures and Focus Features.
Essentially, this is another on-demand streaming service that will join the ranks of companies like Hulu, Netflix and Apple TV+. It will provide an easy and affordable (and potentially free) way to watch on-demand TV, without a cable subscription.
Again, NBC has not released the full details of this service, but we expect more information to be released over the coming months. For now, from what we do know about the service, NBC Peacock appears to be an attractive offering. However, we'll have to wait for some important information (including its price per month) before fully reviewing it.
What Shows are on NBC Peacock?
The full list of shows on the new NBC streaming service has not been released. However, we do know the basics of what the service plans to offer. The service plans to launch with around 15,000 hours of content, and we expect that the selection will grow fairly rapidly from there. Out of the information that's been released so far, the highlights include:
Most NBC Shows
As you might guess, most shows that NBC itself owns will be offered on NBC Peacock. This includes blockbuster hits like Parks and Rec, 30 Rock, Keeping Up with the Kardashians, and many more. Plus, everybody's favorite workplace comedy, The Office, will make its way to NBC Peacock as well (however, The Office won't be on Peacock until 2021, when its contract expires with Netflix).
We fully expect the inclusion of NBC's impressive content library to be one of the primary selling points of Peacock. That said, NBC has been vague about exactly what shows will and will not be included, so we don't know if it will be the whole NBC library, or just bits and pieces.
Many Hit Movies
NBC Peacock will be more than just TV shows. Many of the most popular movie franchises of all time will find their home on the new NBC streaming service. NBC has not released figures for how many movies they plan to carry, but we expect to see a significant number at launch.
Some highlights of movies on NBC Peacock include The Bourne Identity (and its sequels), the Fast and Furious series, Meet the Parents (and its sequel), Jaws, American Pie, Mamma Mia!, Breakfast Club, Field of Dreams, and many more.
NBC Peacock Originals
NBC also plans to produce original content that will only be available on NBC Peacock. This is another way that NBC hopes to draw in subscribers, as Peacock is launching into an already quite crowded online streaming marketplace.
So far, NBC Peacock Originals that have been announced include some original films from Dreamworks and Universal Pictures, reboots of Saved by the Bell and Battlestar Galactica, a talk show starring Jimmy Fallon, and several new shows like Brave New World, Straight Talk and Rutherford Falls.
We expect that NBC will release more information on the shows on NBC Peacock as we get closer to the launch date. 0.
How Much Does NBC Peacock Cost?
NBC recently announced price details for Peacock. While there were rumors that they were considering a free version of NBC Peacock, there will only be a free option for Comcast and Cox customers. They'll get the ad-supported version for free, and be able to upgrade to the ad-supported version for $5 a month. Everyone else can get the ad-supported version for $4.99 a month, and the no-ads version for $9.99 a month.
When Does NBC Peacock Launch?
NBC plans to launch NBC Peacock on July 15th to the general public. Comcast customers will have early access beginning April 15th.
Is NBC Peacock Worth It?
Peacock will be a nice add-on for current Comcast and Cox customers. And it could make for an interesting Hulu-alternative for others, as it's a similar service in the same price range. Like Hulu, it will likely have new content on a recurring basis.
The selection of shows and movies it offers seems quite attractive, especially at the start of 2021 when many of TV's most popular shows (including The Office) will leave Netflix and make their way to NBC Peacock.
In the end, we need more information about the service to make a real review of it. That said, from what we've seen so far, Peacock certainly looks attractive – stay tuned for more details.
You can also sign up for their email list on their website to get updates as they're announced.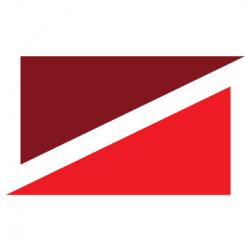 Latest posts by Helen Back
(see all)