If you are located in the southern United States and want to catch major sporting events played by MLB, NHL, MLS, and WNBA teams located near you, Bally Sports South is a channel that you want to have. Read on to find out your options.
In a hurry? DIRECTV STREAM is the only service with the channels for most MLB, NBA, and NHL teams. Get all of the regional sports networks in your area with roughly 100 other channels in its Choice Plan. A 5-day free trial is now available for DIRECTV STREAM.
If you can't watch your favorite sports because of your location, get ExpressVPN to access the content you deserve.
What Is Bally Sports South?
Bally Sports South is one of the nation's largest regional sports networks (RSNs). Its coverage area is extensive, reaching all of Alabama, Georgia, Mississippi, North Carolina, South Carolina, and Tennessee. It also reaches a considerable portion of Kentucky.
The other side of this is that it may only be viewed in this region. If you are in Chicago, you cannot access Bally Sports South. (But you can access NBC Sports Chicago and Marquee Sports Network!)
With Bally Sports South covering such an extensive area, it crosses several dividing lines between major sports teams. For example, it shows Carolina Hurricanes games to some of its viewers and Nashville Predators contests to others.
With that said, those in Georgia can watch both of those NHL squads play on this channel. However, everyone else in this region gets to see just one of those teams play.
Get DIRECTV STREAM Free for 5 Days
Major Sports Teams
Here is a list of major sports teams that are broadcast on Bally Sports South: Atlanta Braves (MLB), Carolina Hurricanes (NHL), Nashville Predators (NHL), Atlanta United FC (MLS), and Atlanta Dream (WNBA).
The Braves, United, and Dream enjoy a particularly extensive coverage area as all three teams are shown everywhere Bally Sports South can be accessed except for Kentucky and some parts of North Carolina.
The reason for this is that the Braves and the Dream are the only MLB and WNBA teams in this entire region while Atlanta United FC's MLS counterpart, Nashville SC, is not broadcast on Bally Sports. (Subscribers in middle Tennessee can access MyTV30, which does show the team's locally produced matches.)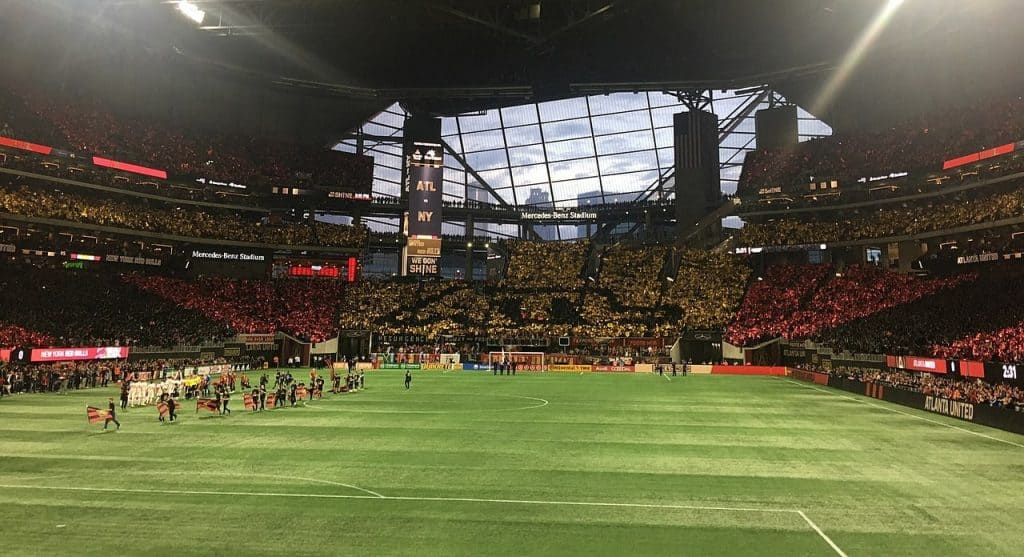 NCAA Sports
Bally Sports South also broadcasts a number of ACC sporting events. Its first college football game of the 2021 season was a Sep 4 match-up between Virginia and William & Mary in Charlottesville, VA. Subscribers can expect one or two ACC football games to be shown on Bally Sports South every fall Saturday.
Other Programming
Of course, Bally Sports South does not solely show live and recorded sports events. Many broadcasts on the channel are general-interest sports shows such as American Ninja Warrior, Inside Notre Dame Football, and The Card Life.
Bally Sports Southeast
Those interested in Bally Sports South's offerings should keep in mind that Bally Sports Southeast offers similar programming. For example, Atlanta Braves, Atlanta United, and Atlanta Dream games are on both of those channels. As are Bally Sports-affiliated NBA games from teams like Atlanta Hawks, Charlotte Hornets, and Memphis Grizzlies – are solely shown on Bally Sports Southeast.
DIRECTV STREAM offers Bally Sports Southeast to most subscribers who are eligible for access to Bally Sports South. Notable exceptions include areas of Kentucky, Mississippi, and North Carolina.
Bally Sports South Commentators
Bally Sports South provides a lot more than just games. They offer a number of shows including news and analysis shows surrounding games like Braves Live Pre-Game Show and Braves Live Post-Game Show. And most important, there is plenty of commentary during the games.
Chip Caray is nearing 20 years as the television play-by-play voice for the Atlanta Braves. Jeff Francoeur joins him in the booth, serving as analyst. Also accompanying one or both at times are Paul Byrd, Peter Moylan, and Brian Jordan, all also analysts. Byrd also sees air time as a reporter as does Kelly Crull.
Overseeing the rink in Carolina are Mike Maniscalco, who started performing in a play-by-play role for the Hurricanes in 2020-21. Tripp Tracy joins him as analyst while Abby Labar is the team's in-game reporter.
The broadcasters commentating on Nashville Predators games are Willy Daunic (play-by-play), Chris Mason (analyst), and Kara Hammer (in-game reporter). Mason's playing career included time with the Predators.
Unblock Your Favorite Movies and Shows With a VPN
If you can't watch your favorite movies and shows because of your location, a VPN will allow you to get the access you are entitled to, plus extra security and unequalled privacy. Check out our VPN Guide for everything you need to know, including our top pick ExpressVPN.
Streaming Bally Sports South With DIRECTV STREAM

Unfortunately, if you are looking to get Bally Sports South without cable, you only have one option: DIRECTV STREAM. You can access this channel with its Choice Plan subscription, which costs $99.99/mo and also includes several national sports channels, such as ESPN, Fox Sports 1, and league channels like NBA TV and MLB Network.
In addition, depending on your location, you may be able to access multiple RSNs. As mentioned above, if you get Bally Sports South, you will probably also get Bally Sports Southeast. However, an example of an exception to this is Paducah, KY. Those there get Bally Sports South and Bally Sports Cincinnati. Meanwhile, viewers in Boone, NC, receive Bally Sports South, Bally Sports Southeast, and MASN.
Do keep in mind that you may want to do a slight upgrade and instead get the DIRECTV STREAM Ultimate package for $109.99/mo. It gives you about 40 more channels including CBS Sports Network, Fox Sports 2, and the Olympic Channel as well as NHL Center Ice. The Premium plan offers over 150 channels including HBO, Showtime, and Starz.
All DIRECTV STREAM plans come with unlimited cloud DVR storage and streaming on unlimited devices at once. Get all the details in our DIRECTV STREAM review.
It's easy to give DIRECTV STREAM a try. New customers get 5-day free trial with DIRECTV STREAM.
Get Bally Sports With DIRECTV STREAM!
Bally Sports+
Note: At this point, Bally Sports+ has not secured rights to most MLB, NBA, and NHL team games. Make sure that your teams will be available before signing up. Or stick with DIRECTV STREAM.
Bally Sports South is available to subscribers in its broadcast area via the direct-to-consumer streaming service, Bally Sports+. Subscribers would also likely get one or two other Bally Sports channels depending on their location.
There is only one plan but you can pay in two ways:
Monthly: $19.99
Yearly: $189.99.
Bally Sports+ does not support a lot of streaming devices. But they do have enough to make the service useful. Current supported are: Amazon Fire TV, Android mobile, Android TV-compatible TVs, iOS (iPhone), tvOS, and most web browsers (through BallySports.com).
Since there really are no non-Bally RSNs in the Bally Sports South broadcast region, Bally Sports+ is a good service to combine with many live TV streaming services like Hulu + Live TV or Fubo. Of if you are on a budget, Sling TV might work well.
Alternatives to Bally Sports South
If you are either not located in the blackout region for your favorite team or are fine with just periodically watching it play on national television, other options open up.
One of the most significant examples is MLB.TV ($24.99/mo). It provides you with access to all out-of-market broadcasts that your team is featured on. So, if you are a Tampa Bay Rays fan in Atlanta, you can watch every game that squad plays on MLB.TV with the exception of any match-ups with the Braves and national broadcasts that trigger a national blackout (eg, Sunday Night Baseball).
As for nationally broadcast or streamed games, you have a few options.
One is ESPN+ ($9.99/mo). It provides streams of several MLB, NHL, and MLS games. Also, it is the exclusive broadcaster of numerous college events, including many played at NCAA Division I institutions located in the South. Conferences that have broadcast deals with ESPN+ include the Atlantic Sun, Southern, and Sun Belt.
In addition, there are a number of live TV streaming services that provide excellent sports coverage. These include FuboTV ($74.99/mo), Hulu + Live TV ($69.99/mo), and Sling TV ($40.00/mo). They all offer numerous channels that show nationally broadcast games, most notably ESPN.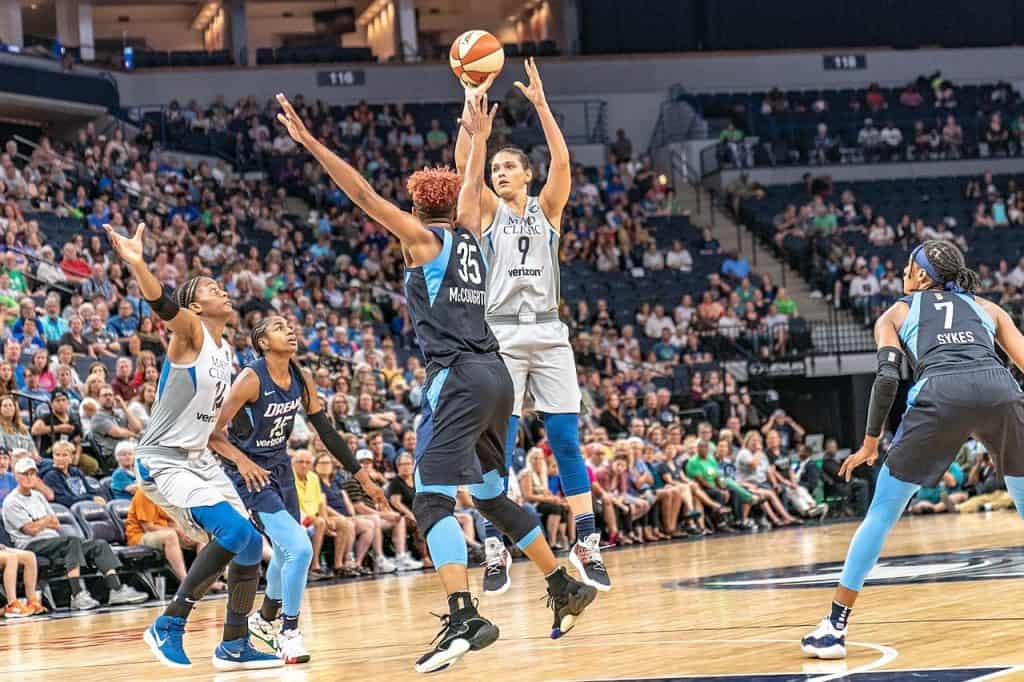 Watch Bally Sports South With Smart TVs and Streaming Devices
DIRECTV STREAM provides good support for most streaming devices. For example, they support the most recent Samsung smart TVs models.
Better yet, they support the popular TV devices that run apps like Amazon Fire TV, Apple TV, and Roku.
Most Android and iOS smartphones and mobile devices are supported. And if your TV can be cast to, or you connect a Chromecast device to it, you can send your DIRECTV STREAM signal from your phone.
If it comes down to it, you can stream on almost any device with a web browser. DIRECTV STREAM provides support for Chrome, Edge, Safari, and more.
Finally, DIRECTV STREAM offers the unique option to get a streaming device from them. This may be appealing to people worried about moving from cable.
Alternatively, you can stream using the Bally Sports App. It supports most devices including Android TV and Xbox One. You can use your DIRECTV STREAM subscription to get access to the app.
Get DIRECTV STREAM Free for 5 Days
Superpower Your Live TV Streaming With a VPN
You can't beat a VPN for privacy, security, and access. We have used them for years as an important part of our streaming toolkit and we recommend ExpressVPN.
Wrapping Up
The bottom line is that if you are a fan of a local major professional sports team that has a rights deal with Bally Sports South and want to have the ability to watch all of its games, getting Bally Sports South is a must.
That means that subscribing to DIRECTV STREAM is also a must, assuming that you want to do so without getting a cable TV subscription. A 5-day free trial is now available for DIRECTV STREAM.
FAQs
Can I subscribe directly to Bally Sports South?
Unfortunately, you cannot subscribe directly to Bally Sports South or more Bally Sports channel at this time. It is likely to be available in the future, however (see the next FAQ). But it is a very expensive and limited streaming service and it probably still makes DIRECTV STREAM the best way to get it.
Can I watch Bally Sports South with Bally Sports+?
Bally Sports+ is a new streaming service that allows subscribers to watch their local Bally Sports channels. If you live in Bally Sports South's broadcast area, then you can get it, and potentially others, through Bally Sports+. It cost $19.99/mo or $189.99/yr and works with a number of streaming devices.
Can I get Bally Sports South with Hulu?
You cannot get Bally Sports South (or any other Bally Sports channel) with Hulu + Live TV. This has been true since mid-2020 when both Hulu + Live TV and YouTube TV dropped the service from their plans — apparently due to cost. It is unlikely that they will offer it any time soon.
What happened to Fox Sports South?
On March 31, 2021, Fox Sports South became Bally Sports South in advance of MLB's opening day the following day. This was done to promote the Bally brand and dissociate it from Fox, who no longer owned it. Fox was forced to sell the channel due to antitrust concerns given that its parent company (Disney) owns ESPN. It is now owned by Sinclair Broadcast Group and Entertainment Studios as Diamond Holdings.
How can I get Fox Sports Tennessee and Fox Sports Carolinas?
You can't. But if you get Bally Sports South (or Bally Sports Southeast), you are effectively getting both of these channels. When all the Fox Sports RSNs became Bally Sports RSNs, both Fox Sports Tennessee and Fox Sports Carolinas were shut down. All their original content was spread between Bally Sports South and Bally Sports Southeast.
Fox Sports Carolinas was responsible for Carolina Hurricanes and Charlotte Hornets games. The Hurricanes games were moved to Bally Sports South and the Hornets games were moved to Bally Sports Southeast.
Fox Sports Tennessee was responsible for Memphis Grizzlies and Nashville Predators games. The Grizzlies games were moved to Bally Sports Southeast and the Predators games were moved to Bally Sports South.
Get DIRECTV STREAM Free for 5 Days
How can I watch the Braves' divisional rivals?
You can watch other National League East teams using the following pages:
How can I watch the Predators' divisional rivals?
You can watch other teams in the Central Division, see these articles:
How can I watch the Hurricanes' divisional rivals?
You can watch other teams in the Metropolitan Division teams, see these articles:
How can I watch sports on other channels without cable?
You can learn how to watch most sports channels with one of our many articles:
Ditch "Big Cable" Now – 3 Simple Steps to Cut the Cord
Pick the right streaming service
Get the content you deserve with the best VPN.
Supercharge your internet provider
That's it — you'll save money, take back control, and enjoy TV more!
Latest posts by Frank Moraes
(see all)