Watch Man City and Inter in the 2022-23 UEFA Final on June 10th.

Watch it on CBS with Fubo!
One of the biggest selling points of DIRECTV STREAM (formerly AT&T TV) is its inclusion of local and regional channels in its streaming live TV packages. All the biggest streaming services include at least a couple of local channels. But DIRECTV STREAM's coverage is particularly comprehensive.
What are we talking about when we say "local and regional channels"? Let's break it down.
Get DIRECTV STREAM Free for 5 Days
Network Affiliates
So what is a "network" versus a "station"? Each area (known in the biz as a "media market") has its own local TV stations. They were — and are — free to watch to anyone in the area who can receive the broadcast with an antenna.
They make their money from sponsors who pay them to show commercials on their shows. Most of these stations — though not all — are part of (or "affiliated" with) a national network.
Networks typically broadcast their feed to their affiliates in the evening on weeknights ("prime time"), leaving the stations to work out the rest of their own schedule. Some stations have locally-produced programming they can air, particularly in bigger cities like New York, Chicago, or Los Angeles.
Most stations buy at least some shows from production companies through a process called broadcast syndication. You may know it, if you're old enough, as daytime and evening reruns of older shows.
PBS is a slightly different matter since it consists of publicly-owned, non-profit member stations. They are in turn supported by member viewers (like you — as the pledge drives tell you). But they too are local stations that get content from a national affiliation.
To get specifically back to DIRECTV STREAM, it's honestly hard to find a significant network they don't carry. Here's a rundown of what you can find in most areas:
CBS: One of the original Big Three with popular series include Good Sam and NCIS.
NBC: Another Big Three alumnus featuring shows The Blacklist and This Is Us.
ABC: The third Big Three member, its current popular programs include Promised Land and the long-running Grey's Anatomy.
FOX: The first network in thirty years to seriously rival the Big Three. Popular series right now are Family Guy and Next Level Chef
PBS: PBS is generally known for British TV (Grantchester), thoughtful lifestyle shows (America's Test Kitchen), and educational stuff for all ages (from Nova to Sesame Street).
The CW: Co-owned by CBS and Warner, this odd joint venture found its niche among 18-35-year-olds and has hung on tight for fifteen years. Currently popular: Superman & Lois, Legacies, and the new Would I Lie to You?
MyNetworkTV: A Fox-owned home for all the stations left orphaned after the 2006 demise of The CW's predecessors, the WB and UPN, but weren't up for Supernatural Teen Angst: The Sequel (aka, The CW). Currently less of a network and more of a rerun machine, similar to the even smaller Ion Television.
Univision: US's largest provider of Spanish-language content, dos programas populares are ¿Quién Es La Máscara? and El Gordo y La Flaca.
Telemundo: Univision's main competitor. A los espectadores les gusta Por Amor o Por Dinero and Hercai: Amor y Venganza.
Here is the local network affiliate channel lineup for DIRECTV STREAM in the top 10 TV markets:
| | | | | | | | | |
| --- | --- | --- | --- | --- | --- | --- | --- | --- |
| | ABC | CBS | FOX | NBC | PBS | CW | Tele | Univ |
| NYC | WABC | WCBS | WNYW | WNBC | WNET | ❌ | WNJU | WXTV |
| LA | KABC | KCBS | KTTV | KNBC | KLCS | ❌ | KVEA | KMEX |
| Chicago | WLS | WBBM | WFLD | WMAQ | WTTW | ❌ | WSNS | WGBO |
| Philadelphia | WPVI | KYW | WTXF | WCAU | WHYY | WPSG | WWSI | WUVP |
| Dallas | WFAA | KTVT | KDFW | KXAS | KERA | ❌ | KXTX | KUVN |
| SF | KGO | KPIX | KTVU | KNTV | KQED | KBCW | KSTS | KDTV |
| Atlanta | WSB | WGCL | WAGA | WXIA | WGTV | WUPA | ❌ | WUVG |
| Houston | KTRK | KHOU | KRIV | KPRC | KUHT | ❌ | KTMD | KXLN |
| Washington | WJLA | WUSA | WTTG | WRC | WETA | ❌ | ❌ | ❌ |
| Boston | WCVB | WBZ | WFXT | WBTS | WGBH | ❌ | WNEU | ❌ |
Tele: Telemundo; Univ: Univision. Note that some areas have multiple affiliate channels.
In addition to these affiliate channels, there are many that are unaffiliated. You can find out exactly what channels you will get with DIRECTV STREAM's zipcode lookup tool before you purchase.
See our DIRECTV STREAM review for all the details.
Get DIRECTV STREAM Free for 5 Days
Regional Sports Networks
If you're a sports fan — or at least, a sports team fan — you probably know all about regional sports networks (RSNs). But for the uninitiated, here's the skinny. Each team in the MLB, NBA, and NHL establishes its own agreements with its local stations to cover its games. This also applies to some WNBA and MLS teams.
Sports broadcasting is a bit weird. Generally, if a game is broadcasted nationally, local viewers will experience a blackout — they won't be able to watch the game. This was originally intended to encourage people to attend games but now is done to provide RSNs a local monopoly.
RSNs normally broadcast almost all the games played by the teams they represent. Some games are not available. For example, during the 2022 MLB season, Apple TV+ is streaming some games exclusively.
Since most people are fans of their local team, getting access to the local RSN(s) is essential. Fans outside the local area are served by specialized subscriptions like MLB.TV and NBA League Pass, which each cost roughly $30/mo.
Because RSNs are the only way fans can follow their home teams, the carrier charges to TV distributors (that's the cable company, streaming service, or satellite provider) tend to be high. As a result, the two biggest live TV streaming services, Hulu + Live TV and YouTube TV, have stopped offering most regional sports networks.
DIRECTV STREAM is a major exception. It is the only streaming service to still carry the Bally Sports networks, which is the single biggest group of RSNs, covering almost the entire country with over 19 networks. It represents half of all the major RSNs.
Here is the complete list:
It is easier to just remember what RSNs DIRECTV STREAM does not carry. Or more accurately: what RSN (singular) DIRECTV STREAM does not carry. The answer is: NBC Sports Philadelphia.
A little background on this. Comcast, the cable giant, owns NBCUniversal. Comcast is also centered in Philadelphia, and owns the sports stadium, part of the Philly teams, and the RSN that covers all the sports in the City of Brotherly Love.
For years, Comcast kept DIRECTV away from Philadelphia sports with a legal loophole. When that loophole was finally closed in 2010, negotiations began to finally bring Philly sports to DIRECTV. 12 years later, neither side will budge. DIRECTV won't pay what they consider Comcast's exorbitant carriage fees, and Comcast won't lower them.
Unfortunately, it's the fans of the Phillies, Eagles, Flyers, and other Philadelphia teams that lose out — at least the ones who subscribe to DIRECTV STREAM. Those in this situation should check out FuboTV. All your options can be found in our NBC Sports Philadelphia Guide.
Get DIRECTV STREAM Free for 5 Days
Beyond Local Channels
In addition to local channels, DIRECTV STREAM provides a solid selection of general "cable" TV channels. These depend on exactly what plan you choose.
But even the base Entertainment Package includes the most popular like AMC, Cartoon Network, CNN, Comedy Central, Fox Business, Fox News, HGTV, MSNBC, National Geographic, Nickelodeon, TBS, TLC, and TNT. You also get the sports channels ESPN, ESPN2, Fox Sports 1 (FS1), and MotorTrend.
Much more comes with the Choice Package. In addition to the RSNs, you will get ACCN, B1G, ESPNews, ESPNU, Golf Channel, MLB Network, NBA TV, SECN, Tennis Channel, and more.
You also have access to many premium channels and services as add-ons. These include HBO Max, Showtime, Starz, Cinemax, and MGM+.
For complete information about all your options, see our DIRECTV STREAM review.
Alternatives
So what are your alternatives? When it comes to regular local network affiliates, many services provide at least some. Hulu + Live TV, FuboTV, and YouTube TV offer more or less the same ones as DIRECTV STREAM. If you don't need all of the channels, Sling TV and Vidgo may work.
Additionally, you can get some live TV channels with on-demand services. For example, Paramount+ includes your local CBS affiliate channel at the Premium level. Similarly, you can watch your local PBS affiliate. Univision has its own streaming service as well. Any of these may work in a pinch.
When it comes to RSNs, your alternatives are limited. It really depends on where you live though. If you live in an area covered by Bally Sports or some of the independents like YES Network, DIRECTV STREAM is the only (streaming) game in town.
FuboTV: Sports-focused, but more international sports (especially soccer) than domestic ones. They have the most RSNs other than DIRECTV STREAM and for a substantially lower price: $74.99/mo. (FuboTV review)
Hulu + Live TV: Great all-around cable replacement service that also comes with Disney+ and ESPN+ for $69.99/mo. It is limited to the NBC Sports RSNs and SportsNet New York. (Hulu + Live TV review)
YouTube TV: Provides a similar service to Hulu + Live TV (but without Disney+ and ESPN+) for $72.99/mo. It is very good for New York Mets fans, however, since it includes PIX11, which airs a lot of games.
Wrapping Up
Bottom line: when it comes to local channels, DIRECTV STREAM will generally match or even beat your local cable company. All your local network stations should be available. And when it comes to RSNs, there is often no other choice.
To learn more, see our comprehensive DIRECTV STREAM review.
Get DIRECTV STREAM Free for 5 Days
FAQs
Does DIRECTV STREAM have local channels?
DIRECTV STREAM is one of the best streaming sources for local channels. All DIRECTV STREAM packages include all the local networks you would have available from your local cable company. When it comes to regional sports networks though, DIRECTV STREAM is by far the best. Note that to get access to these, you need to sign up for at least the Choice Plan, for $99.99/mo.
How many devices can I stream local channels on?
DIRECTV STREAM allows you to watch most of its live TV channels on an unlimited number of devices at once at your home location. You can also stream on unlimited devices away from home. This is by far the most liberal allocation in the industry. The only streaming service close is FuboTV, which provides 10 simultaneous streams at home and 3 away (which, in practical terms, is probably just as good).
Can I record local channels?
If you sign-up with DIRECTV STREAM online, your plan comes with an unlimited cloud DVR. You can record any channel and store as much as you like. It is available for 90 days. If you don't sign-up online, you are limited to 30 hours of cloud DVR storage but you can upgrade to unlimited for an extra $10/mo.
Can I watch local channels on my smart TV?
DIRECTV STREAM lags a bit in terms of its device support. But it still allows you to live stream all your local channels and the most popular devices including Amazon Fire TV, Android phones and tablets, Apple TV, Chromecast, iOS devices (eg, iPhones), Roku, and Samsung smart TVs. There is also a DIRECTV STREAM device that you can purchase directly from them.
Ditch "Big Cable" Now – 3 Simple Steps to Cut the Cord
Pick the right streaming service
Get the content you deserve with the best VPN.
Supercharge your internet provider
That's it — you'll save money, take back control, and enjoy TV more!
Page Updates
▼
▲
Updated some section headings. Updated some sub-sections. Linking.

Added a few links. Misc content updates. Reformatting.

Added buttons for streaming services. Added some more links. Formatting changes. Misc changes to content.

Put related links. Misc changes to content.

More links. Pricing updates. Various content updates.

Added links to streaming services. Mentioned channel info. Reworked one section. Added links. Various changes to content.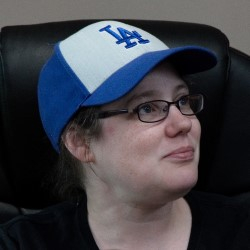 Latest posts by Alanna Baker
(see all)