Manchester United is one of the best teams in the Premier League, one of the best leagues in the world. To watch matches, you are going to be restricted if you stick with cable or satellite. Read on to learn your best options.
In a hurry? NBC Sports has the broadcasting rights to Manchester United matches in the US. These streaming services have you covered:
Fubo: The best streaming service for international sports also provides 150+ well-selected channels. Fubo allows you to try out its service with a free trial.
DIRECTV STREAM: Get a great channel lineup with the best selection of RSNs in the industry. A 5-day free trial is now available for DIRECTV STREAM.
Hulu + Live TV: This total entertainment streaming service provides a great on-demand selection and all the essential live TV channels.
If you can't watch your favorite sports because of your location, get ExpressVPN to access the content you deserve.
Unfortunately, we don't know a streaming service in that covers this sport. But if you've already paid for the right service, and just can't watch because of your location, there is an easy way to get the content you deserve. You need a VPN, like one of the following.
| | | |
| --- | --- | --- |
| | ExpressVPN: Known as "The VPN that just works," it combines remarkable ease of use with with state-of-the-art power, speed, security, and privacy. Get three extra free months when you sign up for a year. Unleash your streaming with this top-rated VPN. | Sign Up Now |
| | Hotspot Shield: Connect to servers in 80+ different countries and 25+ US cities. HotSpot Shield features extremely fast servers and connections and is specially tuned for use with streaming services. And you can try it risk-free with a 7-day free trial and a 45-day money-back guarantee! | Sign Up Now |
| | CyberGhost: Great low-cost service with ultra-fast servers in 90+ countries for smooth live sports streaming. It also provides great security and privacy. See if it's right for you with a free 24-hour trial and test it out with a 45-day money-back guarantee. | Sign Up Now |
If you're overwhelmed and not sure where to begin, you'll find all the answers in our full VPN guide.
Manchester United plays beyond Premier League so you will need to go beyond live TV channels. In addition to a live TV streaming service, you will want Peacock Premium ($4.99/mo) and ESPN+ ($9.99/mo). (Note that ESPN+ comes with Hulu Live.)
Manchester United is one of the biggest names in this sport. Its supporters spread out from Old Trafford across Manchester, across England, and across the world.
As a result, a significant number of people everywhere are interested in watching the club play as it battles for Premier League and Champions League glory.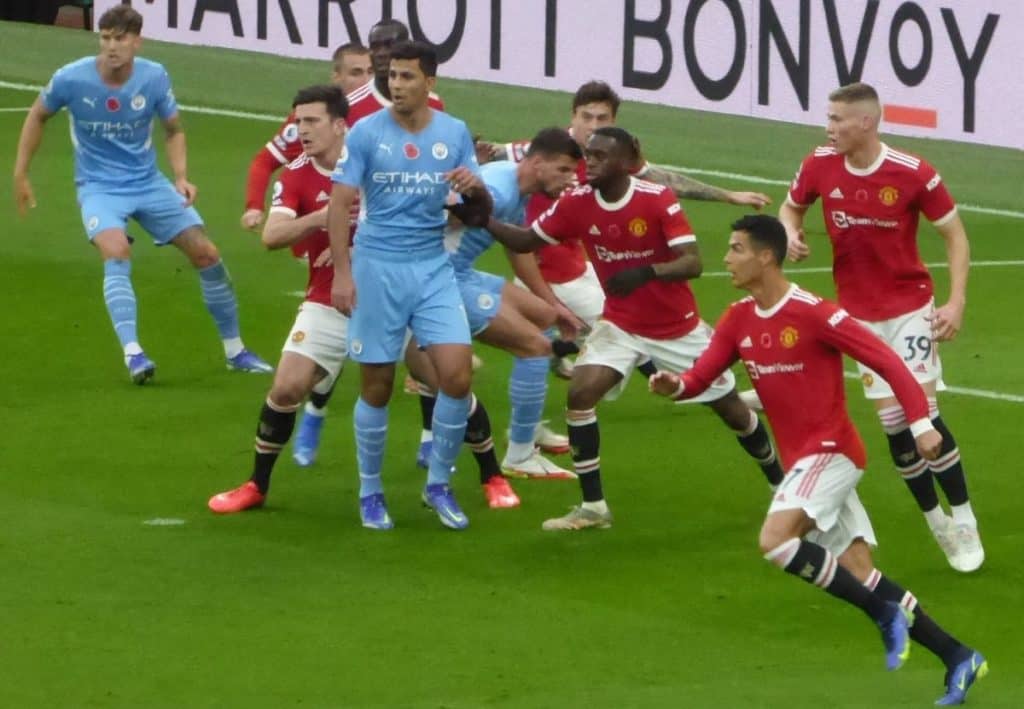 How to Watch Manchester United
Watching Man Utd and other soccer teams is often not a simple proposition as each of the competitions that they take part in has its own broadcasting and streaming rights deals. In addition, each of those entities has different rights deals for each of the countries that it works with.
United States
All broadcasting and streaming of Man United's English Premier League games are the responsibility of NBCUniversal. Some of those contests will be freely available on NBC, only necessitating a television and antenna to watch, but those instances are only sporadic. You will often need to instead head to USA, Telemundo, and Universo, the latter two for Spanish-language options, or stream games on Peacock. We recommend Sling TV + Peacock as a low-cost option to watch the entire season.
To watch the club's domestic cup matches, in the FA and EFL Cup, secure access to ESPN+.
Meanwhile, if you want to watch Manchester United play in European competitions, whether that is the Champions League, Europa League, or Europa Conference League, you will need to stream the games through Paramount+ or ViX+ or, in some cases, watch their broadcasts on CBS, TUDN, UniMas, and Univision.
Streaming Manchester United Online From Anywhere
If you want virtually complete access Man United games in the US, you need to get Peacock Premium ($4.99/mo), ESPN+ ($9.99/mo), and one of the following live TV streaming services:
Canada, UK, and Other Countries
Are you a Canadian Man United fan? Or someone based elsewhere but visiting Canada and want to catch this week's match? If it is a Premier League contest, you will need to head to Fubo. Is it a European contest? In that case, DAZN will be your destination. It is an FA Cup game? Head to Sportsnet.
Or are you in Manchester or elsewhere in the UK? In that case, note that Sky Sports and BT Sport handle most of the team's Premier League matches while the latter also handles European games. Meanwhile, BBC and ITV share coverage of the FA Cup. However, as you know if you are not a newcomer to the country, games played at 3 pm on Saturdays are not available for viewing.
Perhaps you are instead in Australia. In that case, Optus Sport will be your destination if you are looking for coverage of Premier League matches. Meanwhile, for the club's European action, take advantage of Stan Sport's offerings.
Devices to Live Stream Manchester United
All the streaming services above support the vast majority of streaming devices. Peacock supports Amazon Fire TV, Android Mobile, Android TV, Apple TV, Chromecast, Hisense TVs, iPads, iPhones, LG TVs, PlayStation, Roku, Samsung TVs, Vizio TVs, Web Browsers, and Xbox.
ESPN+ supports all the same devices except for Hisense, LG, and Vizio smart TVs. Fubo supports all these devices except the PlayStation.
Premier League and Other Competitions
The Premier League is arguably the world's greatest domestic competition with many of its clubs enjoying worldwide stature. It was created in 1992, replacing the former First Division at the top of the English pyramid. It pushed the latter competition, which had topped that pyramid since 1888, to the second tier.
The format of the Premier League season is a simple one: Each of its 20 clubs plays the others once at home and once away for a total of 38 matches while the team that finishes with the best record claims the title. Unlike American sports leagues and many other types of sports competitions, there are no playoffs.
League play is not the only thing that Manchester United and the other 19 teams take part in.
They all participate in the FA Cup and EFL Cup, both single-elimination competitions, while the top sides also take part in the UEFA Champions League, Europa League, or Europa Conference League. The FIFA Club World Cup, UEFA Super Cup and FA Community Shield are on the agenda for some clubs as well.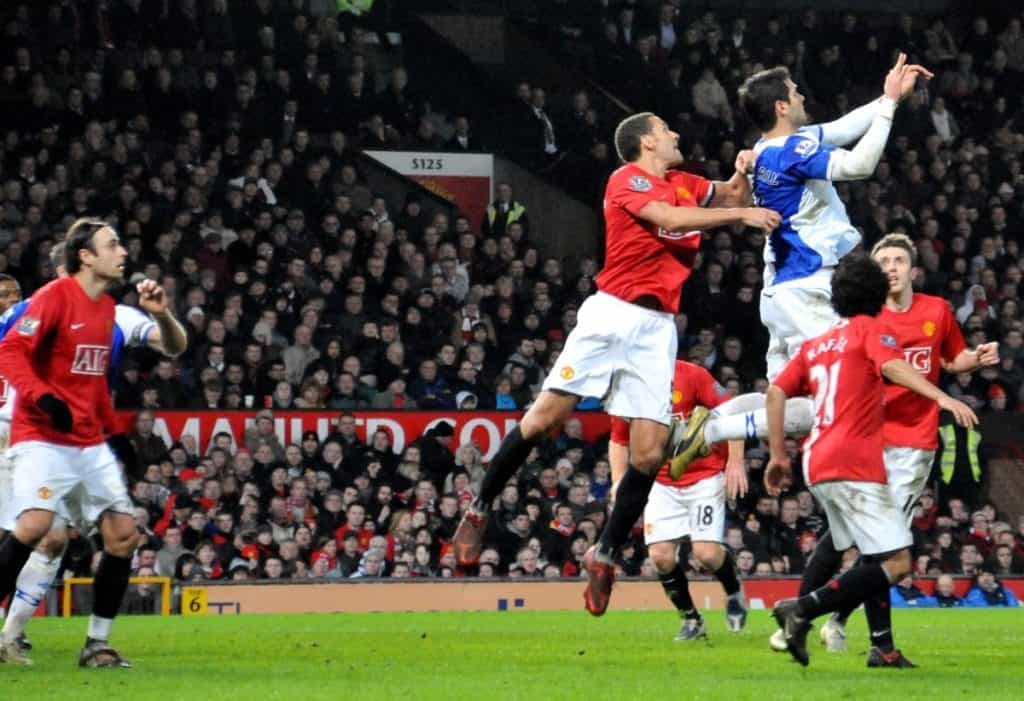 Manchester United
Manchester United was created in 1878 and now has a packed-full trophy cabinet. It is filled with 13 Premier League, seven First Division, 12 FA Cup, five EFL Cup, three Champions League, one Club World Cup, and numerous other trophies. (The seasons that resulted in European championships were 1967-68, 1998-99, and 2007-08 while the Club World Cup win was in 2008.)
However, despite its prominent stature within the sport and within the Premier League, the Red Devils have struggled relative to their own lofty standards the last several years. From the 2013-14 to 2021-22 seasons, they finished outside of the Premier League's top three on six occasions and did not finish first once. Conversely, they placed in the top three spots every year from 1991-92 to 2012-13.
Unsurprisingly, that timing coincides perfectly with manager Alex Ferguson's retirement in 2013. One of the legends in the sport arrived at Old Trafford in 1986 and won the Premier League in 13 of his 26 seasons, in fact in 13 of his last 21 campaigns, to go with two Champions Leagues trophies and a Club World Cup title.
The club is currently led by manager Erik ten Hag while its top players include Marcus Rashford, Christian Eriksen, Wout Weghorst, Bruno Fernandes, Diogo Dalot, and David de Gea.
Man Utd's local derby is with Manchester City. The clubs, which are separated by just 4 miles, played 188 times from their initial meeting in 1881 through 2022. Seventy-seven times, United won while City claimed all of the points on 58 occasions. There have been 53 draws between them.
The Red Devils also have rivalries with Liverpool, Arsenal, and Leeds United.
Wrapping Up
Regardless of where you are in the world, you will more than likely be able to watch all of the matches that Manchester United plays with the surprising-to-foreigners exception of those in the UK, who are not able to view a number of the team's weekend games.
In most cases, what service to use will depend on your location and what competition the Red Devils are playing in. In the United states, we recommend Fubo, Peacock, ESPN+, and Paramount+.
FAQs
What is MUTV?
MUTV, an acronym that stands for Manchester United Television, is a club-focused television channel that has been broadcasting since 1998. If you are looking to watch the club's matches here, most or all competitive matches are shown on it on a delayed basis while preseason friendlies are usually broadcast here live. You can also watch youth and women's games live. MUTV livestream access may be purchased.
Where can I watch the Manchester United game today?
This is both a simple and a complicated question. It depends on where you are and what competition Manchester United is taking part in today. For example, if the Red Devils are playing in the FA Cup this afternoon and you are in the US, you will need to purchase access to ESPN+ to watch. Otherwise, Peacock carries many Premier League games while European contests are generally available through Paramount+.
How do I watch other Premier League teams?
We have specific guides for the teams:
Arsenal
Aston Villa
Bournemouth
Brentford
Brighton & Hove Albion
Burnley
Crystal Palace
Everton
Fulham
Luton Town
Manchester City
Newcastle United
Nottingham Forest
Sheffield United
West Ham United
Wolverhampton Wanderers.
Do these services have English cricket, too?
Yes, ESPN+ has some matches (notably the Indian Premier League). But American rights to cricket — English included — are mostly held by Willow TV — either on Willow exclusively or shared between the two. You can find out more in our guide to the 2023 cricket season (and the top IPL teams plus background on the IPL and a full IPL 2023 schedule) on Sling TV.
Featured image cropped from Manchester United v Atalanta BC (3-2), UEFA Champions League, Old Trafford, Metropolitan Borough of Trafford, Greater Manchester, England, 20 October 2021 by Ardfern under CC BY-SA 4.0.
Page Updates
▼
▲
Added sub-section. Updated some section headings. Updated some sub-sections. Misc content updates.

Added table of contents. Added links to streaming services. Added sub-section. Updates to a section. Reworked one section. Linking. Removed section.
Latest posts by Frank Moraes
(see all)