If you want to watch Tampa Bay Rays, Miami Heat, or Tampa Bay Lightning regular-season games, you'll need to get Bally Sports Sun. It usually partners with Bally Sports Florida to provide content to viewers within its broadcast area.
In a hurry? DIRECTV STREAM is the only service with the channels for most MLB, NBA, and NHL teams. Get all of the regional sports networks in your area with roughly 100 other channels in its Choice Plan. A 5-day free trial is now available for DIRECTV STREAM.
If you can't watch your favorite sports because of your location, get ExpressVPN to access the content you deserve.
What Is Bally Sports Sun?
Bally Sports Sun is one of two regional sports networks (RSNs) headquartered in Fort Lauderdale, FL (the other is Bally Sports Florida). It is the primary cable broadcast home of the Tampa Bay Lightning (NHL), Miami Heat (NBA), and Tampa Bay Rays (MLB). It offers specific feeds for viewers in Miami, Tampa Bay, and Orlando to ensure that it is in compliance with blackout rules imposed by the leagues.
In addition to professional sports, Bally Sports Sun offers programming featuring the Florida Gators and Florida State Seminoles.
Get DIRECTV STREAM Free for 5 Days
Bally Sports Sun Commentators
Bally Sports Sun produces a lot of content related to their focused teams. This includes pregame and postgame shows for all games. They all feature a fairly stable collection of on-air talent.
Bally Sports recently started producing Dolphins Today with Baptist Health. Fans will have to turn to national channels to watch games, but this will be important additional viewing.
The Tampa Bay Rays' play-by-play announcer is Dewayne Staats, and their color commentator is Brian Anderson. Staats has served in his role since the club's first season of 1998.
Eric Reid, the Miami Heat's play-by-play announcer, has also been with his franchise since its inaugural season, 1988-89 in his case, all but three of those campaigns in his current role. He is joined on air by analyst John Crotty.
Tampa Bay Lightning broadcasts are accompanied by commentary from Dave Randorf (play-by-play) and Brian Engblom (color analyst); Engblom had an 11-year playing career in the 1970s and 1980s.
Unblock Your Favorite Movies and Shows With a VPN
If you can't watch your favorite movies and shows because of your location, a VPN will allow you to get the access you are entitled to, plus extra security and unequalled privacy. Check out our VPN Guide for everything you need to know, including our top pick ExpressVPN.
Streaming Bally Sports Sun
Two years ago, you would have had a lot of options to stream Bally Sports Sun. But almost all of those old contracts have been cut and there has been no sign of that changing.
Right now, there is only one choice to stream Bally Sports Sun. Luckily, it is a good one that you can depend on.
DIRECTV STREAM

DIRECTV STREAM offers three different service packages that provide access to Bally Sports Sun. The least expensive package, Choice, is $99.99/mo and provides you with more than 100 channels that feature live and on-demand programming.
The higher-level plans provide more channels including many premium TV channels from HBO, Showtime, Cinema, and Starz.
In most cases, you will get Bally Sports Florida as well as Bally Sports Sun for full coverage of the MLB, NBA, and NHL teams throughout Florida. You will also get a great selection of national sports channels like ESPN, FS1, MLB Network, and NBA TV. The channel lineup also includes SEC Network, which means that you can watch most Florida Gator football and basketball games.
All DIRECTV STREAM plans include unlimited cloud DVR storage, as long as you sign-up online. And they allow you to stream on unlimited devices at once so they are a great service for large and diverse households.
For more information, see our DIRECTV STREAM review.
Get Bally Sports With DIRECTV STREAM!
Bally Sports+
Note: At this point, Bally Sports+ has not secured rights to most MLB, NBA, and NHL team games. Make sure that your teams will be available before signing up. Or stick with DIRECTV STREAM.
Bally Sports Sun is available from the direct-to-consumer streaming service, Bally Sports+. Most subscribers will also get Bally Sports Florida with the plan. There are two payment options:
Monthly: $19.99
Yearly: $189.99.
The service is compatible with Amazon Fire TV, Android mobile, Android TV, iOS (iPhone), tvOS, and web browsers (through the website BallySports.com).
If you want other channels, you will need to pair Bally Sports+ with another streaming service like Sling TV.
Bally Sports Sun Alternatives
If you don't want to subscribe to DIRECTV STREAM, it may still be possible to watch live coverage of your favorite Florida sports teams.
If you do not live in the Florida area, you have some great options. NHL Center Ice (available on Sling TV) will allow you to watch Tampa Bay Lightning games. NBA League Pass will provide you with Miami Heat games. And MLB.TV provides all the Rays games.
The problem: you must live outside each teams' blackout area. So if you are a local fan, you are out of luck unless you don't mind watching the games after they've been played.
Multiple streaming services offer national networks such as ESPN, ABC, and TNT that showcase the Lightning, Heat, and Rays on a regular basis. These services include SlingTV, FuboTV, and Hulu + Live TV. Another option for MLB and NHL fans is ESPN+.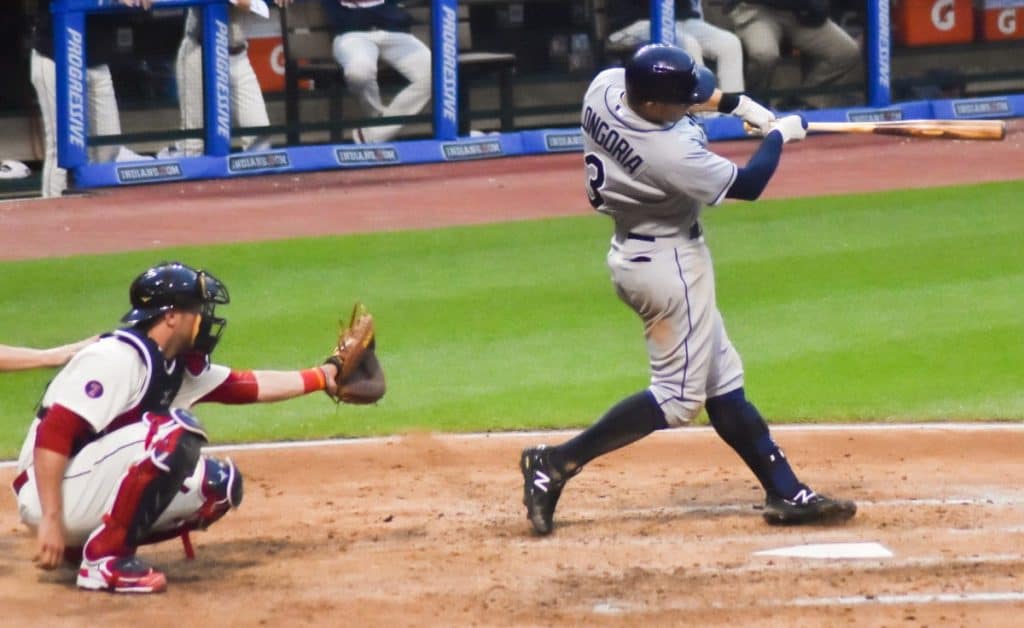 Streaming Devices for Bally Sports Sun
Most streaming devices are supported by DIRECTV STREAM, so you can watch Bally Sports Sun on them. The most popular devices, the "TV sticks" (Amazon Fire TV, Apple TV, various Roku devices), are all supported.
You can also watch on pretty much all phones and tablets that use Android or iOS. You can also use these devices to cast DIRECTV STREAM to your TV using Chromecast.
And you can use the most recent Samsung smart TVs and pretty much all web browsers. Finally, DIRECTV STREAM offers its own device for $120 or $5/mo.
Bally Sports has its own app that runs on all these devices as well as Android TV devices and the gaming console Xbox One. Using your DIRECTV STREAM account, you can log in and stream Bally Sports Sun.
Superpower Your Live TV Streaming With a VPN
You can't beat a VPN for privacy, security, and access. We have used them for years as an important part of our streaming toolkit and we recommend ExpressVPN.
Wrapping Up
Bally Sports Sun makes it possible to watch Tampa Bay Lightning, Tampa Bay Rays, and Miami Heat games without worrying about blackouts. If you live in Florida, sign-up with DIRECTV STREAM so you can catch all the action. A 5-day free trial is now available for DIRECTV STREAM.
Get DIRECTV STREAM Free for 5 Days
FAQs
Why can't I get Bally Sports Sun if I'm outside its coverage area?
Professional sports franchises are given exclusive rights to broadcast games in their home markets. Therefore, regional networks such as Bally Sports Sun can broadcast games to viewers who live in those markets. Out-of-market fans are served by league subscriptions like MLB.TV, NBA League Pass, and NHL Center Ice.
Are Orlando Magic games on Bally Sports Sun?
Although it is often stated otherwise, the Orlando Magic is not covered by Bally Sports Sun. Instead, the Magic are covered by Bally Sports Florida. You will, however, see Orlando Magic games whenever they play against the Miami Heat. Bally Sports Florida also covers the Miami Marlins and Florida Panthers.
The blackout rules for Florida teams are complicated but if you live outside Miami and Orlando, you will likely get access to all the games of both teams via these two channels.
Why is a Bally Sports Sun game blacked out?
League rules may prohibit games from being broadcast on Bally Sports Sun if a national network has the exclusive rights to the game. Conversely, a national broadcast may be unavailable in Florida so that Bally Sports Sun can be the only provider of the game.
Is there a direct subscription to Bally Sports Sun?
If you live in and around Miami or Tampa Bay, you can watch Bally Sports Sun with its new streaming service, Bally Sports+. It is offered direct-to-subscriber and allows you to watch on the Bally Sports app or BallySports.com website. Subscriptions cost $19.99/mo or $189.99/yr. If you also want live TV channels like ESPN and FS1, you are probably better off with the DIRECTV STREAM Choice plan.
Get DIRECTV STREAM Free for 5 Days
Does Hulu come with Bally Sports Sun?
You cannot get Bally Sports through Hulu + Live TV. To keep costs down, it dropped the channels back in 2020. And it isn't alone. FuboTV and YouTube TV did as well. But they all offer excellent sports channel lineups including some RSNs. In fact, FuboTV has been adding extra RSNs recently. Get all the details in our FuboTV local channel guide.
What can I do if I'm not qualified to get Bally Sports Sun?
If you are not in the Bally Sports Sun coverage area, you should look into subscribing to services such as NBA League Pass, MLB.TV, or NHL Center Ice. Additionally, general streaming services like FuboTV and Vidgo allow you to stream national networks that may broadcast select games featuring your favorite professional sports teams.
Does Fox Sports Sun still exist?
In 2019, Fox Sports Network properties were acquired by the Walt Disney Company after it purchased 21st Century Fox. However, the US Department of Justice (DOJ) ruled that allowing the company to keep those networks would be a violation of antitrust laws since it already controlled ESPN.
Therefore, the Fox Sports RSNs were sold to a joint venture between the Sinclair Broadcast Group and Entertainment Studios. On March 31, 2021, the network formerly known as Fox Sports Sun was rebranded as Bally Sports Sun.
How can I watch the Rays' divisional rivals?
If you want to watch other American League East teams, check out these articles:
How can I watch the Lightning's divisional rivals?
If you want to watch other teams in the Atlantic Division, see these articles:
How can I watch the Heat's divisional rivals?
If you want to watch other teams in the Southeast Division, see these articles:
Get DIRECTV STREAM Free for 5 Days
How can I watch sports on channels besides Bally Sports Sun?
We've created guides for streaming most sports-oriented channels:
Ditch "Big Cable" Now – 3 Simple Steps to Cut the Cord
Pick the right streaming service
Get the content you deserve with the best VPN.
Supercharge your internet provider
That's it — you'll save money, take back control, and enjoy TV more!
Latest posts by Frank Moraes
(see all)