Don't miss Super Bowl LVII. Watch it free with a FuboTV free trial!
This year's NFC Championship saw the Philadelphia Eagles (PHI) easily defeat an injured San Francisco 49ers (SF).
In a hurry? The NFC Championship will take place Sunday, January 29th, with kickoff scheduled for . The game will be televised live on Fox and Fox Sports 1 (FS1). These three streaming services have you covered:
Fubo: The best streaming service for international sports also provides 130+ well-selected channels. Fubo allows you to try out its service free for 7 days.
DIRECTV STREAM: Get a great channel lineup with the best selection of RSNs in the industry. A 5-day free trial is now available for DIRECTV STREAM.
Sling TV: This low-cost service allows you to select just the channel lineup you want. Save 50% on your first month of Sling TV.
If you can't watch your favorite sports because of your location, get ExpressVPN to access the content you deserve.
Unfortunately, we don't know a streaming service in that covers this sport. But if you've already paid for the right service, and just can't watch because of your location, there is an easy way to get the content you deserve. You need a VPN, like one of the following.
| | | |
| --- | --- | --- |
| | ExpressVPN: Known as "The VPN that just works," it combines remarkable ease of use with with state-of-the-art power, speed, security, and privacy. Get three extra free months when you sign up for a year. Unleash your streaming with this top-rated VPN. | Sign Up Now |
| | Surfshark: Surfshark: Secure and easy to use with thousands of servers around the world. Of special note is its excellent collection of servers inside the US, which is great for regional sports lie NFL, MLB, and NBA. Get it now with an incredible 82% discount on a 24-month plan. | Sign Up Now |
| | NordVPN: One of the top VPNs with extremely fast servers all over the world. Great for streaming with tested perfomance on the biggest servers and included ad-blocking. Currently offering 70% discount on 2-year plans. | Sign Up Now |
If you're overwhelmed and not sure where to begin, you'll find all the answers in our full VPN guide.
Matchups for the second round of the playoffs depend largely on the seeds of the teams that win their opening-round games. The top seed coming off of its bye will play the lowest remaining seed at home. The other game will feature the next highest seed playing at home against the next lowest seed. For example, if the second, third, and fourth seeds win in the first round, the number one seed would play the fourth seed while the second seed would play the third seed.
Sign Up for a Free 7-Day Fubo Trial
Whichever teams win their conference semifinal games in the divisional round will meet to determine who represents the NFC in the Super Bowl. As always, the highest remaining seed will play host to the lowest remaining seed.
NFC Championship Game Schedule
The next NFC Championship is scheduled to be played on January 29 at . The game will take place at the home stadium of the highest remaining seed in the conference. And it will be televised on Fox.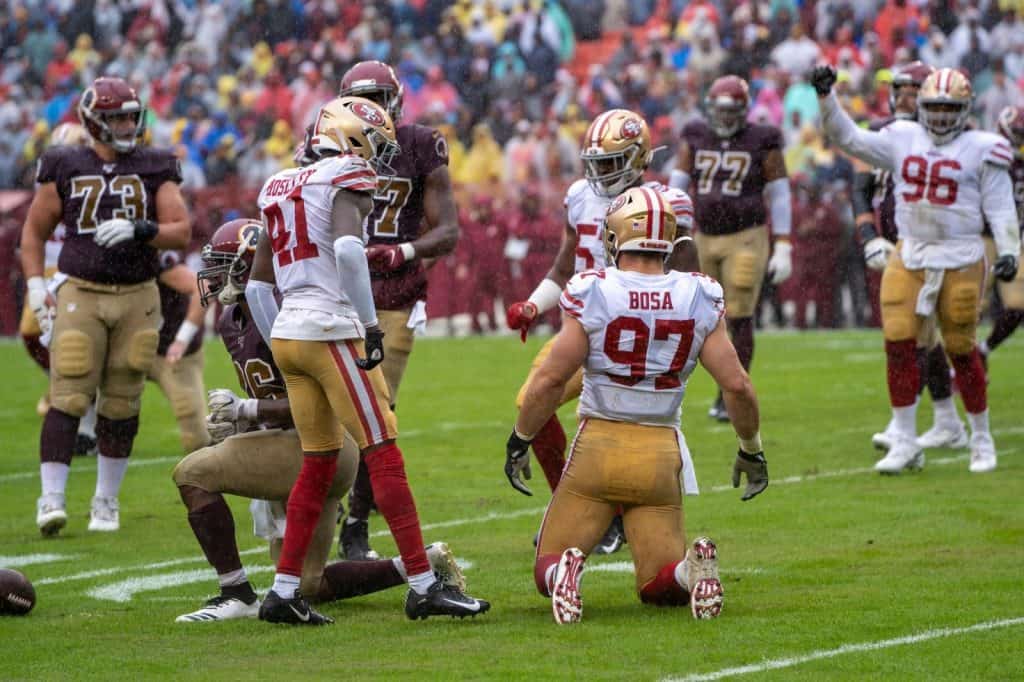 The playoff schedule is as below:
Unblock Your Favorite Events & Teams With a VPN
If you can't watch your favorite events or teams because of your location, a VPN will allow you to get the access you are entitled to, plus extra security and unequalled privacy. Check out our VPN Guide for everything you need to know, including our top pick ExpressVPN.
Eagles vs 49ers: Analysis
Both teams have shown their mettle. And this matchup has a special significance. The Eagles' quarterback, Jalen Hurts, and the 49ers quarterback, Brock Purdy, played against each other in college. It was back in 2019 in an iconic Iowa State vs Oklahoma game. Oklahoma helmed by Hurts managed to just win the game, 42-41.
So how will these teams and these quarterback do against each other now?
The 49ers Season
The San Francisco 49ers started the season 3-4, then went on to win their final 10 games of the season, leading them to the number two seed in the NFC. After losing both their starting quarterback, Jimmy Garoppolo, and their primary backup, Trey Lance, to season-ending injuries, Brock Purdy, the final pick in the final round of the 2021 draft, became the new starter. Including the postseason, he has won all seven of his career starts.
The team's skill players have also performed extremely well, including wide receiver Brandon Aiyuk, tight end George Kittle, and wide receiver Deebo Samuel. However, the team got even better after a mid-season trade with the Panthers for explosive running back and pass-catching threat Christian McAffrey.
Those skill players rely on their consistently spectacular defensive backup, such as DE Nick Bosa, linebacker Fred Warner, and tackle Trent Williams.
The Eagles Season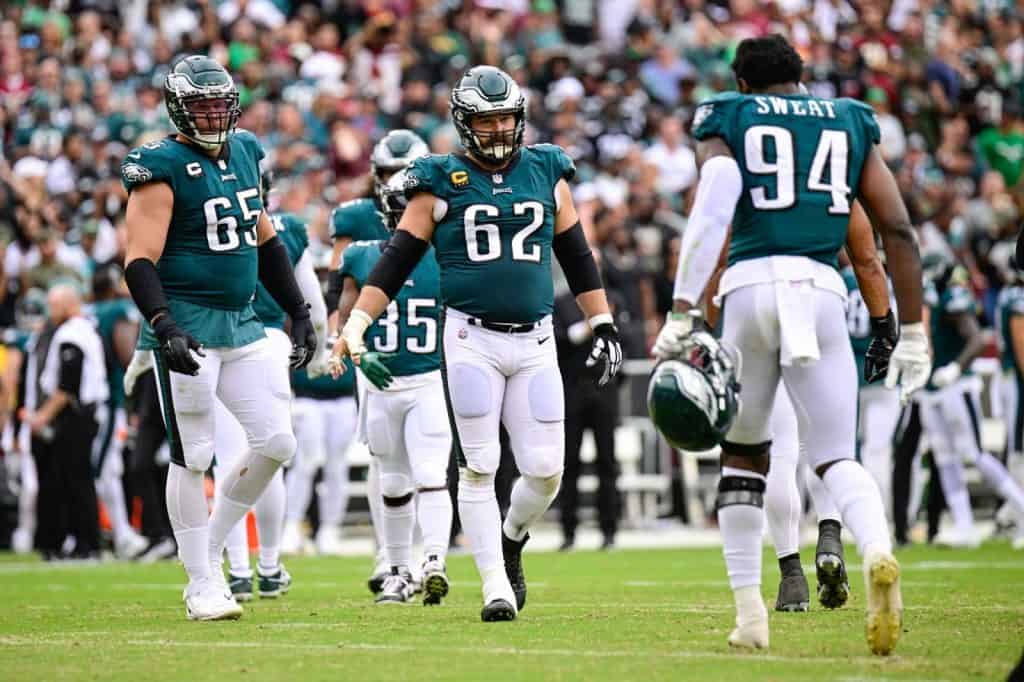 The Philadelphia Eagles earned the top seed in their conference standings by their 14-3 finish. This was despite a week 15 shoulder injury to their star quarterback Jalen Hurts, which caused him to miss two games before his return in the final week of the season. Despite the missed time, he managed 22 passing and 13 rushing touchdowns, putting him in the conversation with Lamar Jackson for the best mobile quarterback currently in the league.
RB Miles Sanders put up an impressive season of his own, rushing for over 1,000 yards despite only playing 14 games. Fellow running back Kenneth Gainwell ran for 112 yards in the Giants game. In addition to their excellent run game, DeVonta Smith and AJ Brown have been first-class pass-catchers, and tight end Dallas Goedert has shown his excellence as both as a receiver and a blocker.
The Playoffs So Far
The Niners ended the regular season the NFC West champions and the #1 seed for their conference (second only to the Eagles). The 49ers proceeded to demolish the Seattle Seahawks (#2 in the NFC West) 41-23 in the Wild Card Round. Then, in the NFC Divisional Round, they rounded up and dispatched the Dak Prescott and the Dallas Cowboys 19-12.
Meanwhile, the Eagles were not only top of the NFC East, but #1 in the entire NFC. That gave them a bye for the Wild Card Round, and they made an impressive playoff win entrance in the Divisional Round by trouncing divisional rivals the New York Giants 38 to 7 last Saturday night.
Keys to Success
Despite the 49ers' impressive win streak, the Eagles are considered the favorites in this matchup (at least by the sportsbooks). That's not to say that they're guaranteed to win, of course. San Francisco still has an outstanding chance if Purdy can keep throwing to his Pro Bowl-level receiving corps and Christian McCaffrey can continue rushing for 4.7 yards per carry as he has done since joining the team.
The Eagles will look to continue their success in the run game, fooling defenses by having both Sanders and Hurts in the backfield and making them guess which player will run with the ball on any given play.
The game will likely come down to each team's defenses, which are both elite. The 49ers ranked second in the NFL against the run and 19th against the pass, while the Eagles were first against the pass and 16th against the run. If the 49ers can shut down Sanders and prevent Hurts from scrambling, they could easily take the game. If Philly can stop Aiyuk, Samuel, and Kittle from catching passes and contain McCaffrey on the ground, they'll likely be the ones headed to the Super Bowl.
Streaming Services to Watch the NFC Championship
Most of the major streaming services offer Fox and/or Fox Sports, so watching the NFC Championship (and the Super Bowl!) as a cord-cutter is easy. If you also want to watch the AFC Championship game, you will need CBS. That's a bit harder to get.
FuboTV

For $74.99/mo, you can gain access to the base FuboTV streaming package, which comes with Fox, CBS, and NBC. It also features a broad range of 120+ live TV channels, 1000 hours of cloud DVR, and the ability to stream on up to 10 devices at once.
For more information, see our FuboTV review.
Sign Up for a Free 7-Day Fubo Trial
DIRECTV STREAM

The DIRECTV STREAM Entertainment package is $74.99/mo and comes with Fox, CBS, and NBC. If you are a fan of MLB, NBA, and NHL, DIRECTV STREAM offers the best selection of regional sports networks (RSNs) in the industry. But for that, you need to upgrade to the Choice plan for $99.99/mo.
Get the details in our DIRECTV STREAM review.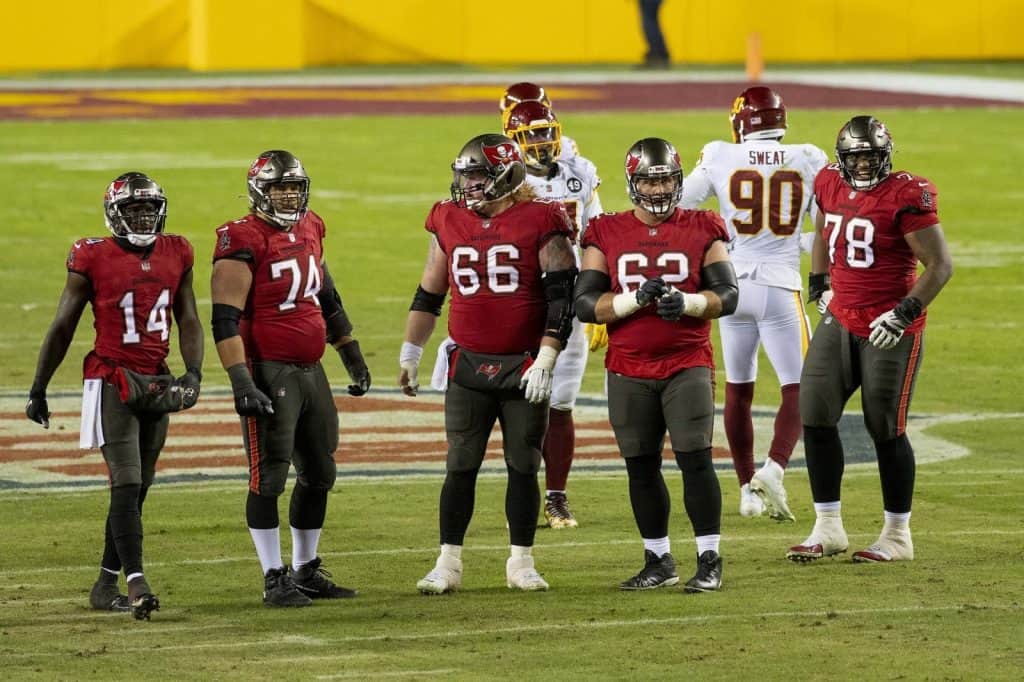 Get DIRECTV STREAM Free for 5 Days
Hulu + Live TV

Hulu + Live TV is $69.99/mo and offers live feeds of local channels such as Fox and CBS. It also comes with the Hulu on-demand library as its base. You can record its 85+ live TV channels with unlimited cloud DVR (9 month storage). And you can watch on up to two devices at once.
See our Hulu + Live TV review for more information.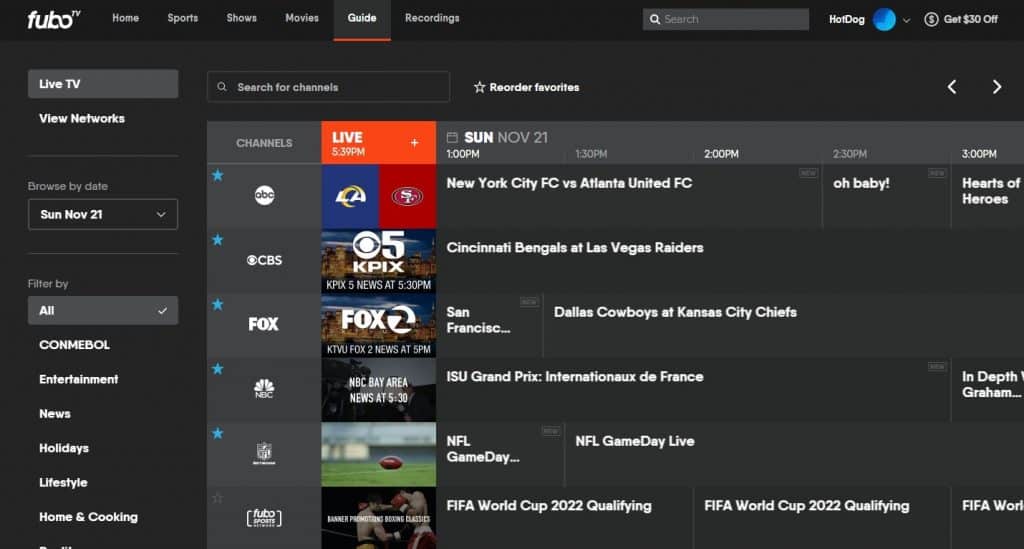 Other Ways to Watch
There are other ways to stream the NFL playoffs. These include both general streaming services and network-specific ones. Of course, you don't need to stream at all.
Antenna
The Super Bowl, championships, and most of the other playoff games are broadcast over-the-air (OTA) and so can be seen with a simple antenna. Find out all you need to know in these articles:
Sling TV
Sling TV offers NBC and Fox with its Sling Blue plan for just $40.00/mo. You would still miss out on the AFC Championship. But you could make up for this by signing up for Paramount+ for $4.99/mo (see below). Or you could integrate Sling with an antenna. See our Sling TV review for details.
Vidgo
Vidgo offers Fox as part of its base service package. This would still leave you without the AFC Championship and the Super Bowl. To get them, you would need to add Paramount+ and Peacock. For more details, see our Vidgo review.
YouTube TV
YouTube TV provides a service that is similar to Hulu with all the network affiliates for $72.99/mo. Our YouTube TV review has more information.
Fox Sports App
Fox Sports provides an app that you can use to watch live sporting events and commentary from Fox. The catch is that most of the content, especially the live events, is only for subscribers of a TV provider. Any of the streaming services above that carry Fox Sports 1 will work.
Paramount+
Paramount+ is a streaming service that showcases football games that air on CBS. It won't allow you to watch the NFC Championship game, but it will fill holes in other streaming services' channel lineups. For more, see our Paramount+ review.
Get Paramount+ for 7 Days Free
Peacock
Similar to Paramount+, Peacock offers NBC content. This, admittedly, is not as relevant this year. Only two wild card games and one game of the Divisional Round were televised on NBC, and the Super Bowl won't be on NBC again until 2026. For more information on NBC sports on Peacock, see our full review.
Sign Up for Peacock Premium for $4.99/mo!
Streaming Devices and TVs for the NFC Championship
You can watch the NFC Championship on most streaming devices. The three main streaming services we've highlighted support:
Amazon Fire TV
Android mobile devices
Apple TV
Chromecast
iOS mobile devices
Roku
Samsung smart TVs.
Fubo and Hulu also support smart TVs by LG, Vizio, and devices based on Android TV. They also support the Xbox One gaming system. Hulu supports the PlayStation as well.
Our individual streaming reviews have complete lists of supported devices.
Sign Up for a Free 7-Day Fubo Trial
Wrapping Up
The NFC Championship determines who represents the conference in the Super Bowl, which determines the recipient of the Vince Lombardi Trophy. This year, the NFC Conference Championship game will be broadcast on Fox and take place at on Jan 29th.
Fox is typically available on live TV streaming services. It may also be possible to watch the game for free with an antenna.
Superpower Your Streaming With a VPN
For the sake of privacy, security, and access, you should be using a VPN. They are low-cost and easy to use. We've been using them for years and our top pick is ExpressVPN. Be sure to check out our deals page on ExpressVPN, NordVPN, SurfShark and PureVPN.
FAQs
What team has won the most NFC championships?
The Cowboys have won eight NFC championships in franchise history, which is the most in conference history. The San Francisco 49ers have won seven NFC titles, while the Washington Commanders and New York Giants have each won five NFC Championships in their histories.
Which team is the defending NFC champion?
The NFC Championship for the 2021-22 season was played on Sunday, January 30, 2022 at SoFi Stadium in Inglewood, California. The Los Angeles Rams, under head coach Sean McVay, defeated Kyle Shanahan's San Francisco 49ers 20-17, and went on to beat the AFC champs, the Bengals, 23-20 at Super Bowl LVI. This year, Matthew Stafford and the Rams finished a disappointing 3rd in the NFC West, and didn't even appear in the playoffs.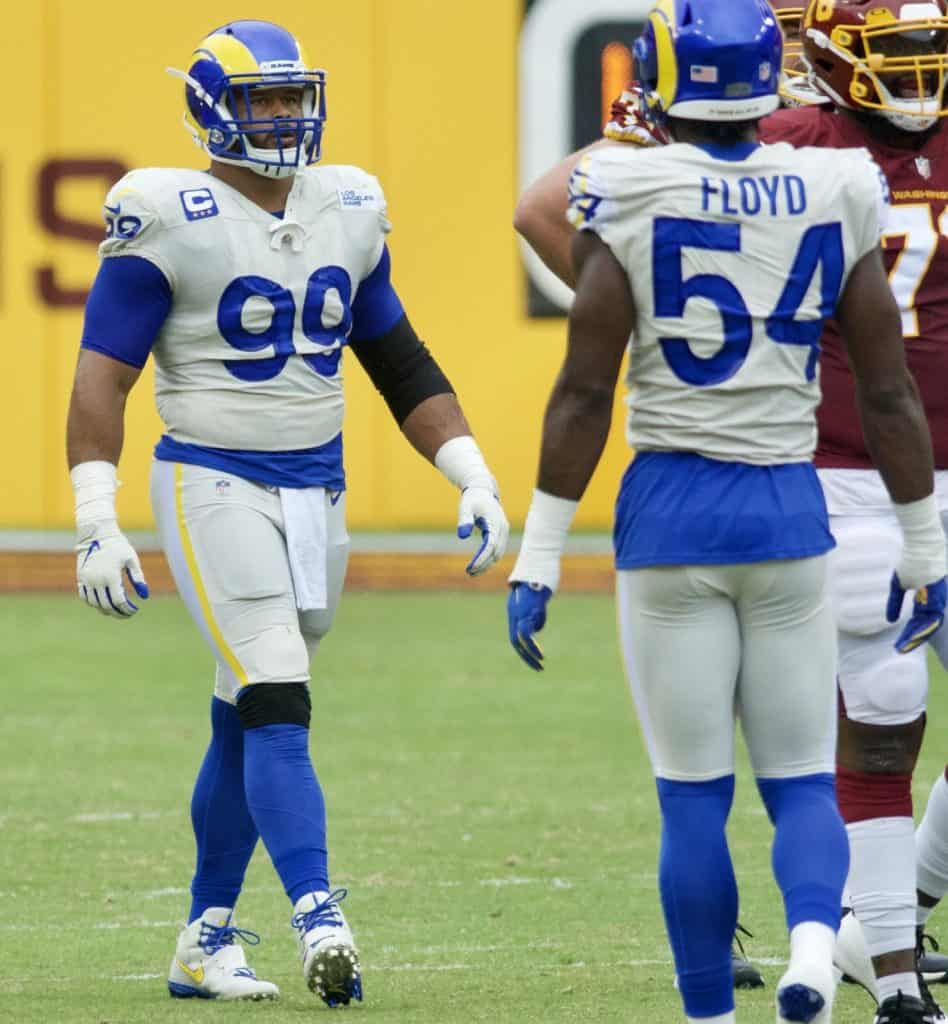 How can I watch other NFL playoff games without cable?
These guides show how to watch the NFL playoffs without cable:
For more information, see How to Watch NFL Without Cable from the regular season to the postseason. And if you are interested in specific teams, check out these:
Ditch "Big Cable" Now – 3 Simple Steps to Cut the Cord
Pick the right streaming service
Get the content you deserve with the best VPN.
Supercharge your internet provider
That's it — you'll save money, take back control, and enjoy TV more!
Page Updates
▼
▲
Added new section. Added links to streaming services. Mentioned channel info. More links. Mentioned offers. Formatting.

Added useful links. Formatting. Various changes.

Added buttons for streaming services. Image changes. Added some more links. Various content updates.

Added buttons for streaming services. Mentioned channel info. Mentioned offers. Pricing updates. Various changes to content.

Updated some sub-sections. Pricing updates. Image changes.

Image changes. Pricing updates. Added useful links.

Updated some sub-sections. Updated some section headings. Mentioned offers.

Changed a few bits of content.
Latest posts by Frank Moraes
(see all)