FX is one of the best "cable" stations around with a hefty selection of must-see TV. If this is new to you, it's worth checking out their schedule. And these days, you can watch FX online without cable. Below, we tell you how!
In a hurry? If you already know what a great channel FX is and just want a great streaming service that offers it, here are our top picks:
Fubo: With 150+ channels, it offers something for everyone. Fubo allows you to try out its service with a free trial.
DIRECTV STREAM: Provides everything you expect from cable with many options. A 5-day free trial is now available for DIRECTV STREAM.
Sling TV: Probably the best streaming service in terms of customization with a super low price and a 50% discount on your first month!
If you can't watch your favorite sports, TV and movies because of your location, try ExpressVPN to get access to the content you deserve. Signup now.
Unfortunately, we don't know a streaming service in that offers this TV channel. But if you've already paid for the right service, and just can't watch because of your location, there is an easy way to get the sports, movies, and TV you deserve. You need a VPN, like one of the following.
| | | |
| --- | --- | --- |
| | ExpressVPN: Known as "The VPN that just works," it combines remarkable ease of use with with state-of-the-art power, speed, security, and privacy. Get three extra free months when you sign up for a year. Unleash your streaming with this top-rated VPN. | Sign Up Now |
| | Hotspot Shield: Connect to servers in 80+ different countries and 25+ US cities. HotSpot Shield features extremely fast servers and connections and is specially tuned for use with streaming services. And you can try it risk-free with a 7-day free trial and a 45-day money-back guarantee! | Sign Up Now |
| | CyberGhost: Great low-cost service with ultra-fast servers in 90+ countries for smooth live sports streaming. It also provides great security and privacy. See if it's right for you with a free 24-hour trial and test it out with a 45-day money-back guarantee. | Sign Up Now |
If you're overwhelmed and not sure where to begin, you'll find all the answers in our full VPN guide.
When the current trend of "prestige" television is mentioned — TV shows that feature excellent writing, directing, and acting and typically contain mature themes and content — there are several channels that stand out. HBO, the granddaddy of them all; AMC, home of Mad Men, The Walking Dead, and Breaking Bad; and, of course, FX. AMC has some great shows, but FX was generating buzz around The Shield years before AMC had ever even heard of Mad Men.
Since The Shield's debut in 2002, FX has maintained a reputation for consistently compelling, complex TV on par with feature films. The Shield was followed by more shows loved by critics and viewers alike: Nip/Tuck, Rescue Me, and the current record-holder for longest-running live-action comedy, It's Always Sunny in Philadelphia.
So if you're itching to see what they do with the next season of Fargo, read on to find out how you can kill that cable bill and still catch all the best FX has to offer.
How to Watch FX Live Without Cable
FX started out in 1994 as an experimental foray into "interactive TV." It featured lots of viewer interaction between and during shows. FXM, FX's sister channel dedicated to movies, came out the same year.
FXX, FX's newest sibling station, launched in 2013, to focus on comedy and let big brother FX handle the drama.
FX is owned by Walt Disney Television, so the step-sibling, so to speak, include ABC, Freeform, and the Disney Channel(s). Other channels that are likely to appeal to FX fans are AMC, HBO, Paramount Network, TNT, and USA Network.
FX is a pay channel, and you can't get it over the air (OTA) with an antenna. You need a subscription with a TV provider to watch. Fortunately, that subscription doesn't have to be with a traditional satellite or cable company (and all their hidden fees and contract commitments).
You can stream your TV channels live over the internet with "over-the-top" (OTT) services. Read on to see which services carry FX (spoiler: almost all of them).
Unblock Your Favorite Movies and Shows With a VPN
If you can't watch your favorite movies and shows because of your location, a VPN will allow you to get the access you are entitled to, plus extra security and unequalled privacy. Check out our VPN Guide for everything you need to know, including our top pick ExpressVPN.
Other brands worth checking out include Hotspot Shield and CyberGhost.
Streaming Services with FX
Out of the seven major streaming services, six carry FX, which gives you lots of options. Do you like sports? Then you should try FuboTV. Do you want the lowest per month cost? Check out Sling TV.
Is a massive back library of just about every show FX has ever put out of interest to you? You'll want to sign up for Hulu + Live TV. Let's talk details.
FuboTV for FX

FuboTV is the place for sports fans. Doesn't matter what sports you follow, FuboTV will have it covered on at least one channel, and probably several. If there's a game anywhere in the world and cameras are covering it, chances are it will be on FuboTV.
But FuboTV is more than just sports. Its Pro pack has over 130 channels for $74.99/mo. That also lets you stream on up to 10 devices at a time and comes with 1000 hours of Cloud DVR storage.
The Pro package includes FX and FXX, but you'll have to spring for Fubo Extra ($7.99/mo) if you want FXM. All packages come with all your local affiliates, where available, so you'll have your Fox and ABC.
As for other sources for original drama, Fubo's got AMC, Paramount, and USA. You can get AMC Premiere as an add-on ($4.99/mo). No TNT though; Fubo doesn't carry WarnerMedia channels (which includes all the Turner stations).
Find out more about FuboTV in our detailed review.
Sling TV

Sling TV features value and flexibility. FX is available in the Sling Blue base package for $40.00/mo. FXM and FXX are both available for just $6/mo more with the Hollywood Extra add-on. That includes 8 other film channels including Turner Classic Movies.
This plan also comes with 50 hours of cloud DVR storage as well as the ability to watch on up to 3 devices at the same time. More than any other streaming service, Sling TV allows you to build your own channel lineup. See our Sling TV review to learn more.
DIRECTV STREAM

DIRECTV STREAM (formerly AT&T TV) starts at $74.99/mo for its Entertainment package with over 75 channels. This base package includes FX and FXX, along with the other channels mentioned above. To get FXM, you must upgrade to the Ultimate package for $109.99/mo.
Find out more about DIRECTV STREAM in our review.
Get DIRECTV STREAM Free for 5 Days
Hulu + Live TV

Hulu + Live TV really might be the best service for true FX fans. Being majority owned and controlled by Disney, Hulu has an entire section — "Hulu on FX" — dedicated just to FX shows, past and present. Many if not most can only be found on Hulu.
Naturally, Hulu + Live TV carries all FX, Disney, and ABC channels — over 85 channels total for $69.99/mo a month.
They've also got Paramount Network, TNT, and USA Network, with HBO Max available as an add-on. Hulu doesn't currently carry AMC though, so if Better Call Saul is a dealbreaker, you may have to look elsewhere.
Find out more in our Hulu + Live TV review.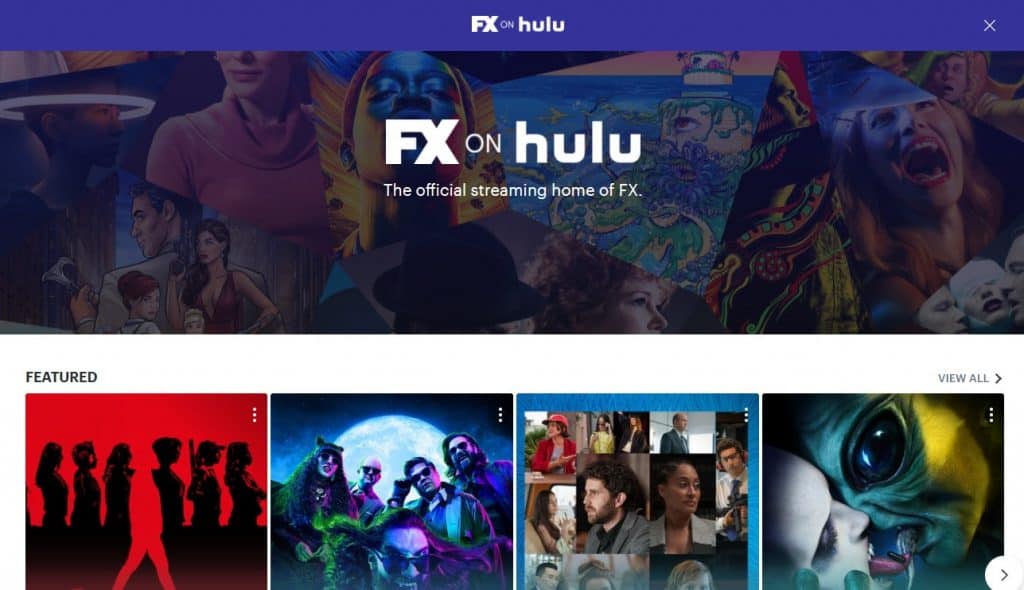 Vidgo

Vidgo is a low-price streaming service that offers a lot. You get around a hundred channels for $69.99/mo. And you can stream on up to 3 devices simultaneously. One downside: Vidgo does not include a cloud DVR.
They have all three FX channels as well as ABC, Fox, Freeform, and a handful of Disney channels. But after that, their channel selection gets a bit patchy. No AMC, TNT, USA, or HBO, leaving just FX and Paramount to carry the prestige torch.
Read our Vidgo review for all the details.
Other Ways to Stream FX
Those aren't the only ways to watch Atlanta. Here are a few more places you can find FX content:
YouTube TV: Like Hulu + Live TV carries all three F channels along with over 100 others for $72.99/mo.
On-demand: Some shows' prior seasons are available individually on various platforms.
FXNOW: The FX app allows you to stream FXM and the east and west coast feeds of FX and FXX. Note that you need to login with TV Everywhere, so you will need to be subscribed to a streaming service.
The vast majority of FX's back-library, though, is now available exclusively through FX on Hulu.
Superpower Your Live TV Streaming With a VPN
You can't beat a VPN for privacy, security, and access. We have used them for years as an important part of our streaming toolkit and we recommend ExpressVPN. Other brands worth checking out include Hotspot Shield and CyberGhost.
Streaming Devices for FX
FX can be streamed on a wide variety of TVs and other streaming devices using the services we've discussed above. All of them support these devices:
Android and iOS smartphones and tablets are also universally supported as are most web browsers. And all but DIRECTV STREAM support TVs running Android TV.
Vidgo doesn't support Samsung smart TVs but all the other services do. FuboTV, Sling, and Hulu also support LG and Vizio TVs. And they support Xbox One. Hulu also supports the Nintendo Switch and PlayStation. Sling supports the Oculus VR system.
If we haven't mentioned your device, there's still a good chance that one or more services support it. Check our streaming service reviews or the services themselves for more details.
Wrapping Up
Whether you're a fan of action-drama Mayans MC or mockumentary What We Do In The Shadows, you don't need cable to enjoy FX.
Just sign up with one of the streaming services listed above and you'll be able to watch from episode one of Fargo's upcoming season four.
FAQ
What kind of shows can I watch on FX?
FX is starting to pull a TBS/TNT-style split, with FX focusing on drama and FXX on comedy, though it's not as strict a split as the Turner channels. Most of FX's comedies, like It's Always Sunny, have been moved to FXX.
Current original series airing on FX are:
American Horror Story
Atlanta
Better Things
Fargo
American Crime Story
Snowfall
Mayans MC (sequel to Sons of Anarchy)
What We Do In The Shadows
Past popular shows include:
Justified
Damages
Nip/Tuck
Rescue Me
It's Always Sunny in Philadelphia (moved to FXX)
The League
Sons of Anarchy
The Shield
The Strain
Archer
Anger Management
The Americans
Louie
You're the Worst
Legion.
Ditch "Big Cable" Now – 3 Simple Steps to Cut the Cord
Pick the right streaming service
Get the content you deserve with the best VPN.
Supercharge your internet provider
That's it — you'll save money, take back control, and enjoy TV more!
Page Updates
▼
▲
Updated some sub-sections. Updated some section headings. Changed a few bits of content.

Added buttons for streaming services. Updated some sub-sections. Image changes. Pricing updates.

Added VPN info. Image changes. Pricing updates.

Added buttons for streaming services. Updated some sub-sections. Image changes. Additional links.

Pricing updates. Misc changes to content.

Image changes. Added useful links. Pricing updates.

Pricing updates. Various content updates.

Added links to streaming services. Added links. Pricing updates. Changed a few bits of content.

Changed some content in main section. Updates to a section.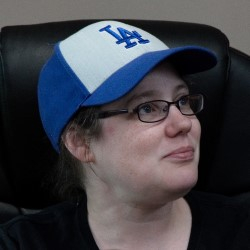 Latest posts by Alanna Baker
(see all)