The FIFA Women's World Cup 2023 is broadcast all over the world. And who broadcasts it to you will depend upon exactly where you are. You may even end up not being allowed to watch your favorite team play because of misbehaving geolocation software.
But you can take control of your streaming with a VPN.
In a hurry? You can use a VPN to watch Women's World Cup 2023 matches from wherever you are. Our top VPN picks are:
There are broadcasters in well over 100 countries and territories who will be broadcasting the Women's World Cup. In general, that's a good thing. People all over the world are excited to watch the best teams compete and this is how.
But it also means finding the broadcast can seem complicated. For example, in some areas, all the games will be broadcast for free. In other areas, matches are on pay channels. Often, like in the United States, it's a mix.
VPNs take much of the guessing out of this. They give you power over your streaming and unblock content.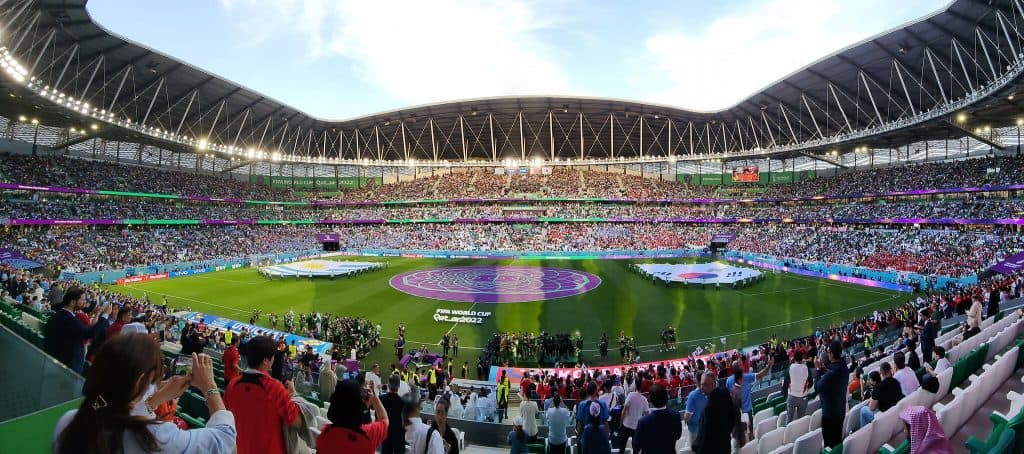 How to Use a VPN to Stream the FIFA World Cup
We aren't going to mess with the technical details of how VPNs work. Check out our VPN Guide for that.
All you need to know is that a VPN puts a layer of security between you and the websites you visit. A VPN makes it so that no one — not even your ISP or government — knows what websites you are using.
Bottom line: when your VPN is active, you are hidden.
Here is how you live stream World Cup matches with a VPN:
Choose the best VPN for your needs. We discuss a lot of them and most of them are very good. But the one VPN service we all at HotDog use is ExpressVPN. (Some of us use more than one, though!)
Set up the system and download the VPN app. Generally, this is done for all your devices. But you may want to set up the VPN on your router. Your provider has step-by-step instructions on how to do this.
Determine where you have the rights to watch the match.
Set your VPN location to your streaming source and watch!
VPNs Are Not a Free Ride
Note that VPNs are not streaming services. They don't provide content to you. They simply allow you to access the content that you have the rights to.
Rights management is a complicated topic. You can see this based on the fact that every country has different broadcasters with rights in those countries.
And the rights are further divided. For example, in the US, Fox has the rights to English-language broadcasts (Fox and Fox Sports 1) while NBC has rights to Spanish-language broadcasts (Telemundo and Universo).
Regardless of where you are located, you need to find a broadcaster that can deliver you the content.
Notable Streaming Platforms Around the World
Most of the biggest broadcasters also stream content. Here is a list of some commonwealth countries:
How to Use Streaming Services to Watch the World Cup
Although we do our best to provide information for a worldwide audience (see our list of broadcasters above), most of our audience is in the US. And for such viewers, a VPN may not be necessary.
The following streaming services will allow you to watch all of the games:
If you only care about watching the World Cup in Spanish, Peacock Premium allows you to watch every match for just $4.99/mo.
Streaming Devices for VPNs
You can use most VPNs with the vast majority of streaming devices. This includes Android Fire TV, Apple TV, Chromecast, mobile devices (Android, iOS), smart TVs, and gaming systems.
The one big exception is that Roku devices do not support VPNs at all. But you can get around this by setting up your VPN on your router, which you probably want to do anyway.
Wrapping Up
Apart from streaming issues, VPNs provide you privacy and security that you can't get any other way. You really should be using one. Our top choice is ExpressVPN.
FAQs
How do VPNs unblock World Cup matches?
Most broadcasters only have the rights to show World Cup matches to fans in particular geographical locations. But you may find that it wrongly blocks you from watching a match. A VPN acts as an intermediary between you and the broadcaster, so that you are seen as being located where the VPN server is. This is how a VPN allows you to unblock World Cup matches and watch live.
What are the best VPNs for World Cup?
Our favorite VPNs for watching the 2022 World Cup are ExpressVPN, HotSpot Shield, and CyberGhost. But the availability of some VPNs varies by country, so you'll want to check our VPN reviews to get the full scoop. We also have some holiday deals for VPNs that are still ongoing.
How can I watch World Cup matches for free?
In most locations, you can watch at least some of the FIFA Women's World Cup 202\3 matches for free. Using an antenna, you can catch Fox and Telemundo over-the-air. You can also try a free trial of services like FuboTV and DIRECTV STREAM. Find out more on our World Cup streaming page.
What is the World Cup schedule?
The 2023 FIFA Women's World Cup starts on Thursday, July 20th and runs through Sunday, August 20th. The knockout phase starts on Saturday, August 5th. And the quarterfinals start Thursday, August 10th. See our complete schedule with all the details of the upcoming matches and what's happening today.
What is beIN Sports?
beIN Sports is a global network of sports channels in Canada, New Zealand, the United States, and elsewhere. You no longer need a cable subscription to watch beIN Sports. Instead, you can stream it using services like FuboTV, Sling TV, and Vidgo. Find out everything you want to know about this channel on our beIN Sports page.
Does beIN Sports have World Cup?
Yes, beIN Sports is airing the 2023 FIFA Women's World Cup in many countries. You can find out more about where this channel is airing matches on our How to Watch the World Cup page. You might also want to check out which streaming services carry this channel on our beIN Sports page.
Page Updates
▼
▲
Updated for 2023 FIFA Women\\\\\\\\\\\\\\\\\\\\\\\\\\\\\\\'s World Cup

Added sub-section. Mentioned offers. Additional links. Changed a few bits of content.

Added new section. Updates to a section. Updated one section. Reworked one section.
Latest posts by Frank Moraes
(see all)