Hulu + Live TV is a great streaming service for watching all of the 2023 NFL playoffs.
In a hurry? Perhaps you just needed an overview of the necessary channels for NFL and you're ready to roll. Whether you're a new or existing Hulu goer, head over to Hulu now and watch some ball.
Channels with NFL Games
NFL playoff games can be found on the following channels, all of which are available on Hulu:
During the NFL regular season, Amazon Prime Video is the only way to watch Thursday Night Football games. There is no way around this. Whether you use cable, satellite, or live TV stream service, you must no directly to Amazon to get this weekly game. Thankfully, Amazon doesn't stream any of the playoff matchups.
The specific channel that you need will largely depend on which conference your team is in. Games for AFC teams typically air on CBS while games for NFC teams typically air on Fox. Regular season games occasionally air on ESPN+, which Hulu + Live TV includes.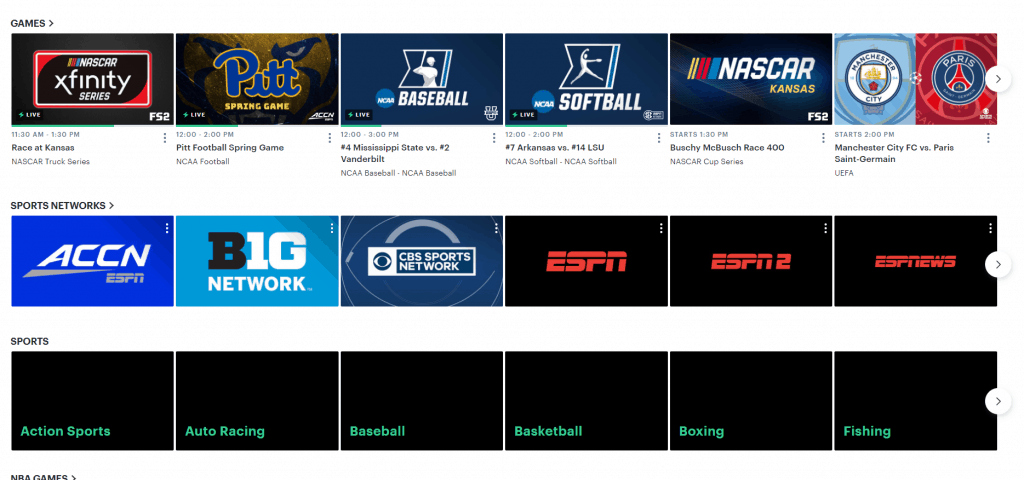 All of these channels are available in most markets on Hulu + Live TV (see this detailed review if you want to learn more about Hulu's live TV plan). This means you can watch on your phone, smart TV, or other TV-connected devices.
2023 NFL Playoffs on Hulu Live
Hulu + Live TV allows you to watch every game of the 2023 NFL playoffs:
Hulu + Live TV Basics
Hulu + Live TV is the most popular live TV streaming service in the world. And it is pretty much a one-stop entertainment service. In terms of content, you really can't beat it (and mostly, you can't even match it):
85+ live TV channels
Arguably the best general on-demand library in the business
Disney+ (with ads)
ESPN+.
Those 85+ live channels include pretty much everything you would expect for a great cable plan. But on this page we'll focus on the live sports channels.
First, Hulu gives you all the channels you need to stream NFL live during the postseason as well as the regular season: ABC, CBS, ESPN, ESPN2, Fox, and NBC.
You also get a great selection of sports channels with CBS Sports Network, ESPNews, Fox Sports (FS1, FS2), and NFL Network. And also all the channels you need to follow the college football season: ACC Network, Big Ten Network, ESPN College Extra, ESPNU, and SEC Network.
For $9.99/mo more, you can get the Sports Add-On, which gives you NFL RedZone, Outdoor Channel, Fanduel Racing, Randuel TV, MAVTV, and Sportsman Channel.
All Hulu + Live TV subscribers get the ability to stream on up to 2 devices at once (upgradable). And the plan includes unlimited DVR storage (with a 9-month limit on individual items).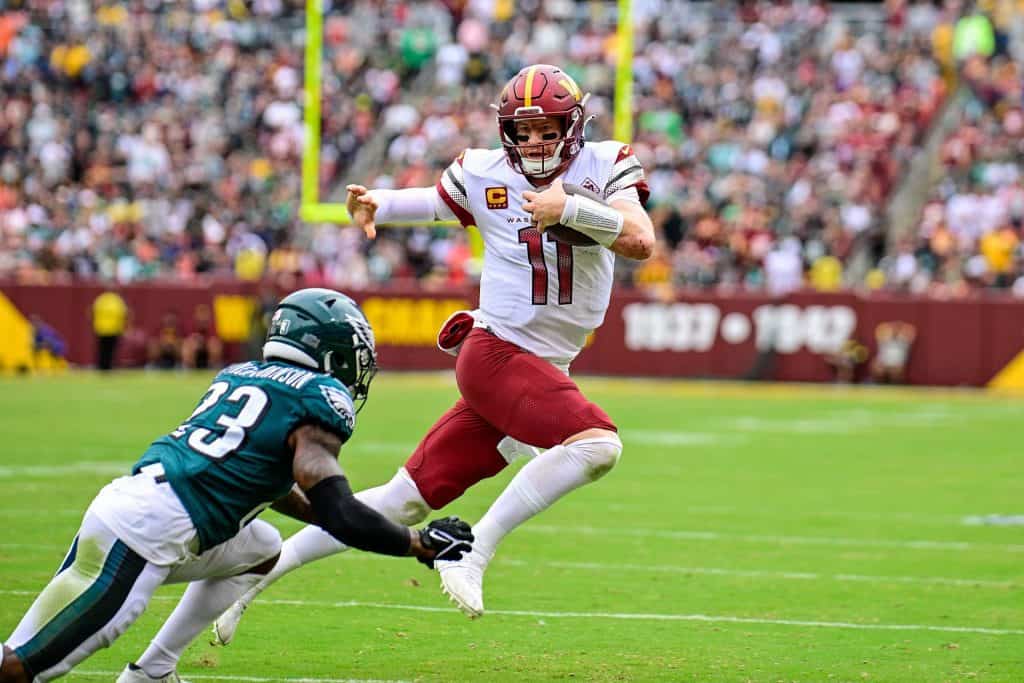 What You Need to Watch NFL Playoff Games on Hulu Live
With Hulu, you can stream live NFL playoff games, but you'll need the right equipment.
The first thing you need is a reliable Internet connection and a Hulu + Live TV subscription.
Once you have a Hulu + Live TV subscription, you need a compatible device and the latest Hulu app.
Hulu with Live TV works on most mobile devices including Android phones and tablets, select models of Android TV, 4th generation or later Apple TV, Chromecast, Fire TV and Fire TV stick, iPhones and iPads (iOS), Nintendo Switch, Playstations, Xbox consoles, select models of Roku and Roku Stick, and other devices with Live TV compatibility.
We explain exactly which models of these streaming devices are compatible in this Hulu review.
It's also a good idea to confirm Live TV network coverage available in your area. Not all NFL regular season games are available for every Hulu with Live TV user as coverage is subject to regional availability and blackout restrictions, but the playoffs and the Super Bowl aren't subject to these limitations.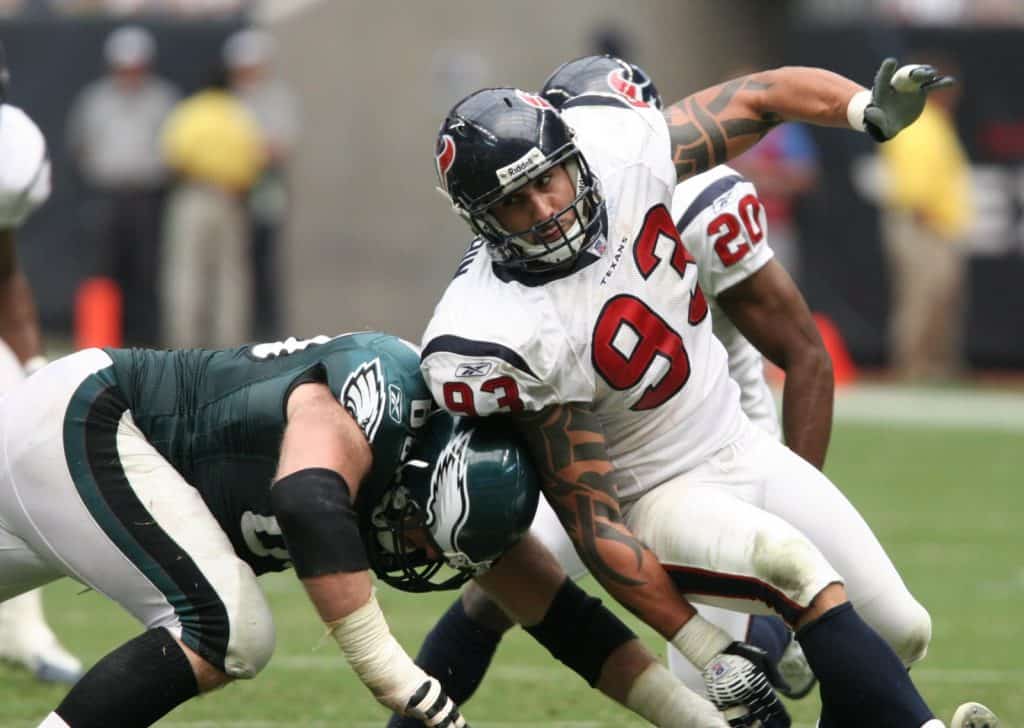 Finding NFL Games on Hulu Live
Hulu makes it easy to find games on game day with their NFL Football series page and NFL Games Sports collection. You can also search in the Hulu app for "NFL Football" to find games available live in your area.
Hulu also makes it easy to keep up with your favorite teams by giving you the option to add them to "My Stuff" where you can enable push notifications on your phone. This will remind you when the game comes on so you don't miss a single play.
Alternatives to Hulu + Live TV for the NFL Playoffs
Hulu + Live TV is pretty hard for cord-cutters to beat. That's especially true with its industry-leading on-demand library and the addition of Disney+ and ESPN+ to its plan. But it isn't the perfect service for all viewers or even football fans. Here are its closest competitors:
If you want to fill in some channel gaps, you may want to consider Peacock (NBC) and Paramount+ (CBS).
Wrapping Up
Hulu + Live TV isn't the perfect streaming service for everyone — though it is for a great many people, especially those looking to watch the NFL playoffs. And for the rest, it's still an excellent source. You simply can't go wrong with it. Sign up today!
Further Resources On Hulu
If you want to know more about Hulu before signing up, check out these dedicated reviews. Most review specific aspects of the service:
FAQs
Can I watch any NFL game on Hulu Live?
Hulu + Live TV allows you to watch every game that is broadcast in your area except for the Thursday Night Football games on Amazon Prime. Sunday afternoon NFL games are regionally broadcast at two different time slots. So no matter what streaming service you have, you don't have access to all games.
For a good tool for dealing with this, get NFL RedZone. This is available as an add-on with Hulu + Live TV.
Does Hulu have live NFL playoff games?
No. The standard Hulu on-demand streaming plan does not allow you to watch NFL playoff games — or any NFL games. For that, you need Hulu + Live TV. It will allow you to watch every NFL playoff game live up through the Super Bowl, the Pro Bowl, and beyond.
Does Hulu have NFL Sunday Ticket?
No. At this writing, you can only get NFL Sunday Ticket via DIRECTV's satellite TV service. The Ticket lets you watch all the games on Sunday afternoon during the NFL regular season. DIRECTV's satellite TV service offers NFL Sunday Ticket for $293.94 (for the season).
How can I use Hulu Live to watch my favorite team?
We have written team viewer guides:
Ditch "Big Cable" Now – 3 Simple Steps to Cut the Cord
Pick the right streaming service
Get the content you deserve with the best VPN.
Supercharge your internet provider
That's it — you'll save money, take back control, and enjoy TV more!
Latest posts by Jessica Saxena
(see all)