Bally Sports Kansas City provides coverage of events in the surrounding areas of Missouri, Kansas, and parts of Nebraska. It is the primary source for games involving the MLB's Kansas City Royals.
Fubo: Get over 130 channels including a great selection of RSNs starting at $85.98/mo. Fubo allows you to try out its service free for 7 days.
DIRECTV STREAM: Sets you up with every regional channel in your area and 100+ others for $99.99/mo. A 5-day free trial is now available for DIRECTV STREAM.
If you can't watch your favorite sports because of your location, get ExpressVPN to access the content you deserve.
Oops! The two streaming services aren't available in . But if you've already paid for the right service, and just can't watch because of your location, there is an easy way to get the content you deserve. You need a VPN, like one of the following.
| | | |
| --- | --- | --- |
| | ExpressVPN: Known as "The VPN that just works," it combines remarkable ease of use with with state-of-the-art power, speed, security, and privacy. Get three extra free months when you sign up for a year. Unleash your streaming with this top-rated VPN. | Sign Up Now |
| | Surfshark: Surfshark: Secure and easy to use with thousands of servers around the world. Of special note is its excellent collection of servers inside the US, which is great for regional sports lie NFL, MLB, and NBA. Get it now with an incredible 82% discount on a 24-month plan. | Sign Up Now |
| | NordVPN: One of the top VPNs with extremely fast servers all over the world. Great for streaming with tested perfomance on the biggest servers and included ad-blocking. Currently offering 70% discount on 2-year plans. | Sign Up Now |
If you're overwhelmed and not sure where to begin, you'll find all the answers in our full VPN guide.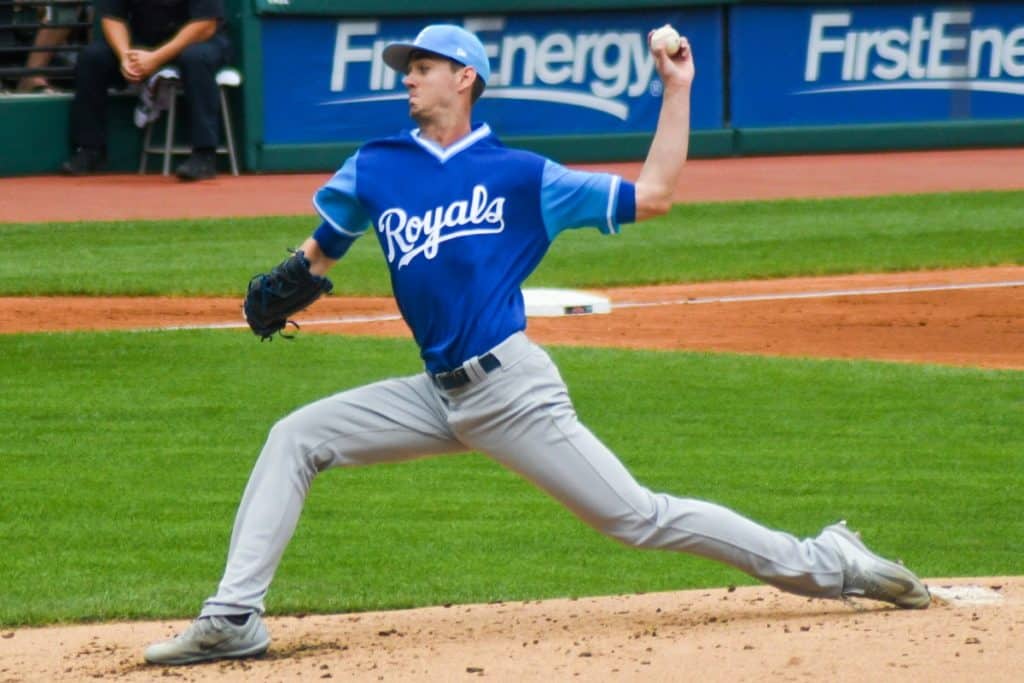 Unblock Your Favorite Movies and Shows With a VPN
If you can't watch your favorite movies and shows because of your location, a VPN will allow you to get the access you are entitled to, plus extra security and unequalled privacy. Check out our VPN Guide for everything you need to know, including our top pick ExpressVPN.
Streaming Bally Sports Kansas City
Bally Sports Kansas City is not widely available to stream. Currently, the only live TV streaming services offering it are FuboTV and DIRECTV STREAM. This means that you can watch a Royals game on your television or a Kansas Jayhawks game on your tablet.
FuboTV

An obvious choice for sports fans is FuboTV. It offers a huge selection of sports channels including those from CBS, ESPN, and Fox Sports. And it provides the hard-to-find networks beIN Sports and TUDN — over 20 channels. And, of course, Bally Sports Kansas City.
The plan allows you to watch on up to 10 devices at home and two on the road — great for large households. It also provides 1,000 hours of cloud DVR storage with no expiration time..
The price of FuboTV depends upon how many RSNs are included with the plan. For most people, it will be $85.98/mo.
Plan Cost: $74.99/mo
RSN Fee:

One RSN: $10.99/mo — total: $85.98/mo
Two or More RSNs: $13.99/mo — total: $88.98/mo
For all the details in our FuboTV review.
Sign Up for a Free 7-Day Fubo Trial
DIRECTV STREAM

DIRECTV STREAM (formerly AT&T TV) offers three different packages that include access to regional sports networks such as Bally Sports Kansas City. The least expensive package, Choice, costs $99.99/mo. It comes with 100+ other channels. You will usually get other RSNs depending on where you are located. These may include Bally Sports Midwest and Altitude Sports.
The higher-level Ultimate package ($109.99/mo) adds another 30 channels. And the Premier package ($154.99/mo) adds 10+ premium channels from HBO, Showtime, and Cinemax.
All plans come with unlimited cloud DVR storage and simultaneous streaming.
Note that DIRECTV STREAM provides a zip-code lookup tool that will tell you what local and regional channels viewers in that area will receive. In general, it indicates that Bally Sports Kansas City is not available in the Kansas City area. However, the channel is included in DIRECTV STREAM's channel list so you should get it if you are in the coverage area.
For more information, see our detailed DIRECTV STREAM review.
Get DIRECTV STREAM Free for 5 Days
Bally Sports+
Note: At this point, Bally Sports+ has secured rights for the games of all covered NBA and NHL teams. But it has not secured rights to most MLB team games. Make sure that your teams will be available before signing up. Or go with FuboTV.
Bally Sports+ is a direct-to-consumer streaming service. Starting September 26th, 2022, all Bally Sports channels are available through it. What exactly you get depends on where you live. Your only option is how you pay:
Monthly: $19.99
Yearly: $189.99
Based on your location, you will get one or more channels. Generally, if you get Bally Sports Kansas City, you will also get Bally Sports Midwest.
It is good for cord-cutters to have access to Bally Sports+. But it is of limited use for people in the Ball Sports Kansas City coverage area. Most fans in this area will also qualify for access to Altitude Sports, home of the Nuggets, Avalanche, or Rapids.
Even worse, southern Iowa fans qualify for the RSNs Marquee Sports Network and NBC Sports Chicago. Such subscribers are better off with FuboTV and DIRECTV STREAM.
Similarly, you get no national sports channels like ESPN and FS1. Or, for that matter, any local channels. But if your viewing focus is the Royals, Bally Sports+ may be something to look into.
You can watch the channel at BallySports.com. But it also supports a small number of streaming devices: Amazon Fire TV, Android TV-compatible TVs, tvOS, and mobile devices with iOS (iPhone, iPad) or Android.
Bally Sports Kansas City Alternatives
If you have access to Bally Sports Kansas City through your cable provider, you may be able to stream content shown in your area using the Bally Sports app. This app runs on most smart TVs and mobile devices.
Beyond that, there is no way to stream Bally Sports Kansas City. But it is still possible to watch many of the teams that it features. For example, it's common for Royals games to be aired to a national audience on ESPN.
You can also get live coverage of some Kansas City Royals games by subscribing to MLB Network, which is available through the same streaming services that offer ESPN: Hulu + Live TV, Sling TV, and others.
Royals fans outside the Kansas City area can watch games on MLB.TV, which provides access to all games throughout the league that is not blacked out. Fans in and around Kansas City can still watch the Royals play with MLB.TV, but they must wait 90 minutes after the game has completed.
Kansas Jayhawks and Kansas State Wildcat football and basketball games are broadcast on a variety of networks such as ESPN, ESPN2, and FS1. These channels are widely available on streaming services. Some also air on ESPN+.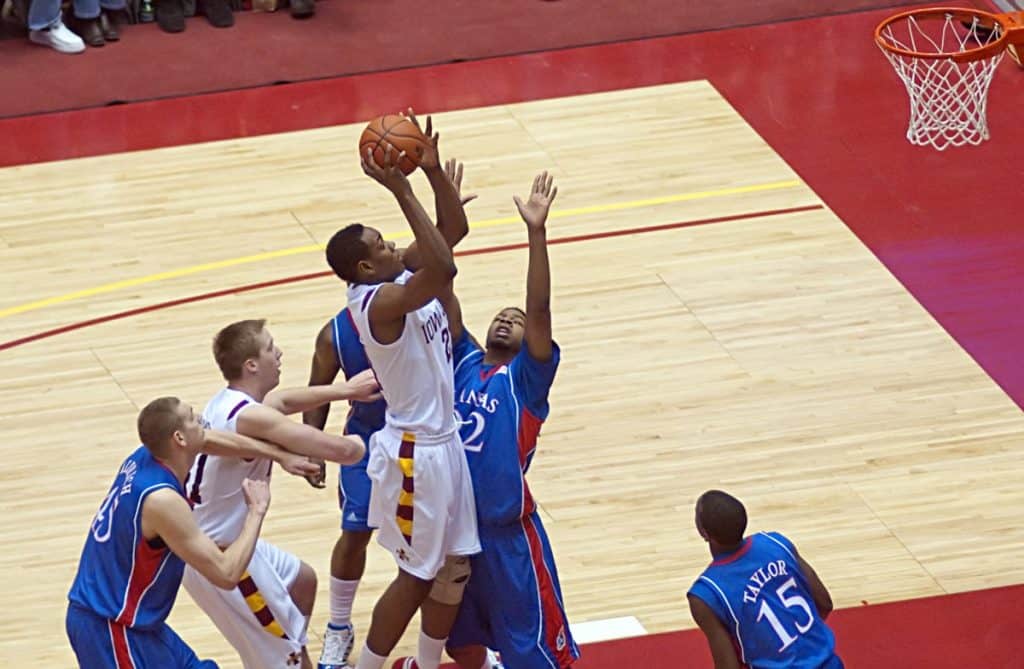 Superpower Your Live TV Streaming With a VPN
You can't beat a VPN for privacy, security, and access. We have used them for years as an important part of our streaming toolkit and we recommend ExpressVPN.
TVs and Streaming Devices for Bally Sports Kansas City
Most streaming devices are supported by DIRECTV STREAM and especially FuboTV. They support Samsung and Android TV-compatible smart TVs. FuboTV also supports Hisense, LG, and Vizio smart TVs.
They support all the common "stick" TV devices from Amazon Fire TV, Apple TV, and Roku.
iOS and Android smartphones and tablets are supported. You can watch games directly on them. You can also stream them to your TV that has Chromecast built-in or has a device connected.
Of course, you can also watch on most web browsers. And DIRECTV STREAM has its own device that you can use.
Finally, FuboTV supports Xbox gaming systems.
What Is Bally Sports Kansas City?
Bally Sports Kansas City is the primary cable broadcast partner of the Kansas City Royals. This station was previously the primary television home of Sporting Kansas City of Major League Soccer (MLS), but is not anymore.
It is owned by Diamond Sports Group, a company created to oversee the 19 Bally Sports channels. It is owned by Sinclair Broadcast Group and Entertainment Studios. The name is licensed from Bally's Corporation, the gaming company. Bally Sports Kansas City is based in St Louis but has an office in Kauffman Stadium, home of Major League Baseball's Royals.
In addition, the station broadcasts football, basketball, and other athletic contests featuring the Kansas Jayhawks and Kansas State Wildcats. St Louis Blues games are also sometimes available. And there is some coverage of local high school games.
It's important to note that this station is not available outside of its coverage area because of contractual limitations.
Bally Sports Kansas City Commentators
Ryan Lefebvre contributes play-by-play commentary for the majority of Bally Sports Kansas City's Royals broadcasts with Steve Physioc doing the games that he is not working. Rex Hudler performs color commentary. Lefebvre has done television or radio play-by-play for the team since 1999 while Physioc and Hudler joined the club in 2012.
Wrapping Up
Bally Sports Kansas City is a regional sports network available to most viewers in Kansas and Missouri plus parts of Nebraska.
FuboTV is our recommended service for Bally Sports Kansas City. Fubo allows you to try out its service free for 7 days.
FAQs
What is the cheapest way to stream Bally Sports Kansas City?
The cheapest way to stream Bally Sports Kansas City is by signing up for Bally Sports+. The only plan is $19.99 but you can get it cheaper if you pay for a year at time, $189.99 (effectively $15.83/mo). But if you are only getting it for the Royals games, you can save money by signing up for just 7 months. Note that playoff games air on national channels and are thus not included.
Why can't I get Bally Sports Kansas City if I'm outside its coverage area?
Professional sports teams are given exclusive rights to broadcast games on cable television in their home market. This is done to ensure that each team (specifically the Kansas City Royals) has the ability to maximize its audience without having to worry about competition from teams that may have larger national followings. Therefore, if you are not within Bally Sports Kansas City's coverage area, you cannot obtain access to this network.
Why are some games blacked out on Bally Sports Kansas City?
Games may be blacked out because a network such as ESPN, TNT, or TBS has obtained exclusive rights to showcase the game. Therefore, Bally Sports Kansas City would not be able to broadcast the game. However, it is more common that Bally will air the game and the national broadcast will be blacked out for fans on the national channel.
Can I subscribe to Bally Sports Kansas City directly?
You can get Bally Sports Kansas City directly with a subscription to Bally Sports+. You can get it for $19.99/mo or $189.99/yr. Most people getting Bally Sports Kansas City will also get Bally Sports Midwest, with coverage of the St Louis Cardinals (MLB) and St Louis Blues (NHL). If you want other live TV channels, you should check out DIRECTV STREAM.
Does FuboTV offer Bally Sports Kansas City?
Bally Sports Kansas City is now available from FuboTV. All the Bally Sports channels (then called Fox Sports) were dropped in 2020. But in early 2023, FuboTV made an agreement with a Bally Sports and as of February 6th, most were back on the platform with two minor ones coming back in March.
Can I get Bally Sports Kansas City with Hulu?
The standard Hulu plan does not offer live channels at all. Hulu + Live TV does offer live channels but not any of the Bally Sports channels. It does offer a small number of RSNs in major metro areas. And it offers a good selection of general and sports channels in addition to ESPN+ and Disney+ for $69.99/mo.
Does YouTube TV come with Bally Sports?
Like most live TV streaming services, YouTube TV does not offer any of the Bally Sports channels. These RSNs are among the most expensive channels to license and in order to keep costs down, they've been dropped. But it's now possible to combine it with Bally Sports+.
What can I do if I'm not in Bally Sports Kansas City's coverage area?
If you aren't in the Bally Sports Kansas City viewing area, you can subscribe to your favorite streaming service and watch games made available to a national audience. If that isn't good enough, you have a couple of options depending on what teams you want to watch.
Kansas City Royals fans who live outside the blackout area are in luck. With MLB.TV, you can watch every Royals game (except for any games blacked out because of their opponents) live. MLB.TV costs $105.99 for the whole year but it is even cheaper if you only want the Royals games.
What happened to Fox Sports Kansas City?
In April 2021, all stations that were previously part of the Fox Sports Network (FSN) family were rebranded as Bally Sports stations. So Fox Sports Kansas City became Bally Sports Kansas City. This was the result of an antitrust conflict when the Walt Disney Company purchased 21st Century Fox. The US Justice Department decided that the same company could not own all these RSNs and the many ESPN channels.
How can I watch the Royals' divisional rivals?
The other American League Central teams can also be streamed. See these team and channel pages:
How can I watch the Sporting's conference rivals?
The other teams in the Western Conference can be similar streamed. See the following:
Does Bally Sports Kansas City show Sporting KC games?
Up through 2021, Bally Sports Kansas City showed Sporting matches. However, in 2022, the Sporting made a deal with KMCI-TV, 38 the Spot, to air most games to fans in the Kansas City area. The bad news is that no streaming service offers KMCI-TV. The good news is that it is an over-the-air station, which you can watch for free with an antenna.
Fans outside the Kansas City area can watch most games on ESPN+.
How do I watch sports on channels besides Bally Sports Kansas City?
We've written guides for most of the channels that feature a lot of sports. They will show you how to watch without cable:
As you can see, it's easy to watch sports online. All you need is the right streaming service! Feel free to leave any questions about how to watch Bally Sports Kansas City online in the comments.
Ditch "Big Cable" Now – 3 Simple Steps to Cut the Cord
Pick the right streaming service
Get the content you deserve with the best VPN.
Supercharge your internet provider
That's it — you'll save money, take back control, and enjoy TV more!
Page Updates
▼
▲
Added new section. Image changes. Additional links. Various changes. Removed section.

Added links to streaming services. Linking. Mentioned offers. Image changes.

Added VPN info. Pricing updates. Misc changes.

Updates to a section. Linking. Pricing updates.

Cross linking. Image changes. Pricing updates.

Added sub-section. Added useful links. Pricing updates. Various content updates.

Added some more links. Reworded some things.
Latest posts by Frank Moraes
(see all)