If you live in or around Colorado and are a fan of the Nuggets, Avalanche, or Rapids, then you really need Altitude Sports. Luckily, you don't need cable. Read on to learn everything!
In a hurry? There are now two great streaming services that offer Altitude Sports:
FuboTV: Although it doesn't offer as many other regional sports channels, it costs just $74.99/mo and offers over 130 other channels. FuboTV allows you to try out its service free for 7 days.
DIRECTV STREAM: Sets you up with every regional channel in your area plus about 100 others. A 5-day free trial is now available for DIRECTV STREAM.
If you can't watch your favorite sports because of your location, get ExpressVPN to access the content you deserve.
Oops! The two streaming services aren't available in . But if you've already paid for the right service, and just can't watch because of your location, there is an easy way to get the content you deserve. You need a VPN, like one of the following.
ExpressVPN: Premium VPN provider that just works, with 3,000+ locations in 94 countries. Supports five simultaneous devices and comes with a 30-day money-back guarantee. (ExpressVPN review)
Surfshark: Connect to over 3,200 servers in 99 countries (+ tonnes of US metro areas). Try it with a 7-day free trial.
NordVPN: Connect to over 5,000 premium servers in 60+ countries. Comes with a 30-day money-back guarantee!
If you're overwhelmed and not sure where to begin, you'll find all the answers in our full VPN guide.
Altitude Sports, often simply referred to as Altitude, is a Colorado-based regional sports network (RSN) that features teams located in the Mile High City's metropolitan area.
Its main focus is on the Denver Nuggets (NBA), Colorado Avalanche (NHL), Colorado Rapids (MLS), Colorado Mammoth (NLL), and Denver Pioneers (NCAA).
Those looking to secure access to Altitude through a streaming service now have two options available to them: FuboTV ($74.99/mo) and DIRECTV STREAM (Choice plan for $99.99/mo). Denver-based subscribers will also get access to AT&T SportsNet Rocky Mountain.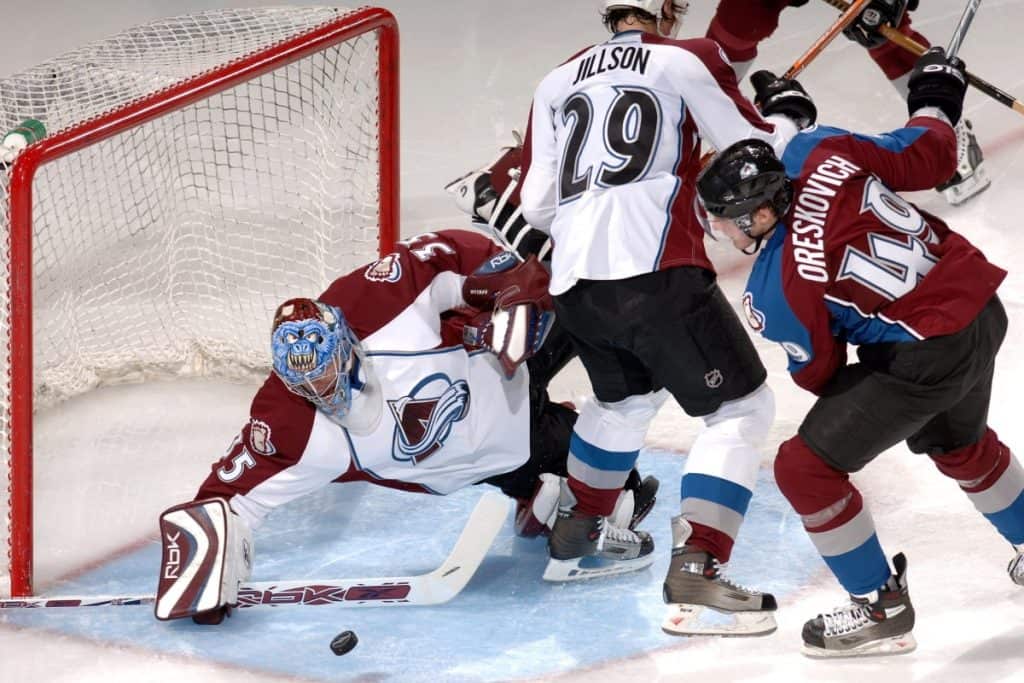 What Is Altitude Sports?
Altitude Sports was launched in 2004. Since that time, it has been the regional home of many professional and college sports teams based in the Denver metropolitan area.
It is owned by Kroenke Sports & Entertainment, which was founded by Stan Kroenke. He has owned the Denver Nuggets and Colorado Avalanche since 2000. And since 2004, he's owned the Colorado Rapids and Colorado Mammoth.
Get DIRECTV STREAM Free for 5 Days
Areas Covered
Altitude stretches from Colorado into nine other states. These are Nevada, Utah, Idaho, Montana, Wyoming, South Dakota, Nebraska, Kansas, and New Mexico. Note that its stretch into South Dakota, Nevada, and New Mexico is about a third to a half into those states while its coverage area in the others is complete.
Also keep in mind that several of its sports teams have different areas in which games may be watched on a local regional sports network. As a result, some places may only receive some of the teams that this network covers.
For example, those in and near Utah cannot get its Nuggets games since the Jazz own the local rights there. Meanwhile, subscribers who are located in western South Dakota cannot watch the Avalanche play on Altitude but can see Minnesota Wild games on Bally Sports North.
Teams Covered
The primary focuses for Altitude are the Denver Nuggets and Colorado Avalanche. For their respective 2021-22 seasons, Altitude was set to broadcast 76 of the Nuggets' 82 regular-season NBA contests and 69 of the Avalanche's 82 scheduled games. The number is smaller in the latter case as that NHL team was slated for national coverage 13 times, the most that the NHL allows for any given team.
Meanwhile, the MLS's Colorado Rapids receive significant coverage on Altitude Sports. For the 2022 season, 31 of the team's 34 regular-season matches have been slated for coverage on this channel. In addition, National Lacrosse League's Colorado Mammoth have a significant percentage of their matches shown on Altitude. For the 2021-22 season, this included 16 of the team's 18 regular-season contests.
Altitude also provides extensive coverage of the Denver Pioneers, an NCAA Division I university that participates in the Summit League in most sports and in the National Collegiate Hockey Conference in men's hockey. Numerous contests played in men's and women's soccer, women's volleyball, men's and women's basketball, men's hockey, gymnastics, and men's and women's lacrosse are shown. And they feature games from the Rocky Mountain Athletic Conference.
The channel has also showcased high school football and basketball games.
Finally, they offer related programming. There is some original content like You Bet Tonight. But also syndicated shows like Sports Stars of Tomorrow.
Altitude 2
Altitude 2 is Altitude Sports' overflow channel, which is often necessary because the Colorado Avalanche and Denver Nuggets play at the same time on numerous occasions. And with so many franchises, other conflicts arise.
Note that if you are located in an area that does not provide you access to either the Nuggets or Avalanche, you will generally be able to watch the one that you do get on the main Altitude channel.
Also, many of the other teams that Altitude carries will be placed on Altitude 2, particularly in the busy winter months. For example, a significant number of Denver Pioneers contests are shown on Altitude 2.
This overflow channel also carries numerous Altitude-produced sports programs, not just live games. Meanwhile, if there is nothing on the Altitude 2 schedule at any given time, it will simulcast what is on Altitude.
Altitude 2 is not available in all areas.
AltitudeNOW
If you are able to sign in with a provider that offers you Altitude Sports, you can also watch games through AltitudeNOW app. It is only available with the website and mobile devices running Android and iOS.
AT&T SportsNet Rocky Mountain
Note that if you want to watch MLB's Colorado Rockies, you will need to tune into AT&T SportsNet Rocky Mountain in nearly all cases, particularly in the regular season.
Altitude Sports Commentators
Denver Nuggets broadcasts are accompanied by the voices of Chris Marlowe, who has been serving as play-by-play announcer for the team since 2004-05, and Scott Hastings, the color commentator who also played for the team from 1991-93.
Those tuning into Colorado Avalanche broadcasts get to listen to Marc Moser (play-by-play) and Peter McNab (color analyst) describe the action on the ice.
Above the pitch at Colorado Rapids games are Richard Fleming (play-by-play) and Marcelo Balboa (color commentator). They have been together for these broadcasts for a decade. Balboa played for the Rapids from 1996-2001 as well as for the US national team from 1988-2000.
Sign Up for a Free 7-Day Fubo Trial
Unblock Your Favorite Movies and Shows With a VPN
If you can't watch your favorite movies and shows because of your location, a VPN will allow you to get the access you are entitled to, plus extra security and unequalled privacy. Check out our VPN Guide for everything you need to know, including our top pick ExpressVPN.
Streaming Altitude
Cord cutters have just one option for streaming Altitude Sports.
FuboTV

FuboTV is the low-cost option to get Altitude Sports as well as AT&T SportsNet Rocky Mountain. Those in the coverage area also get roughly 130 other channels for just $74.99/mo.
Do remember that FuboTV does not offer TBS or TNT. This could result in missing the occasional Nuggets or Avalanche game.
FuboTV also has two higher-level plans: Elite (170+ channels for $84.99/mo) and Premier (180+ channels for $94.99/mo). And there are many add-ons.
All FuboTV plans come 1,000 hours of cloud DVR storage. They also provide the ability to stream on up to 10 devices/TVs simultaneously at home and 2 away. See our FuboTV review for details.
Sign Up for a Free 7-Day Fubo Trial
DIRECTV STREAM

DIRECTV STREAM offers access to Altitude Sports to those who purchase at least its Choice plan ($99.99/mo). Its higher-priced options that also include it are its Ultimate plan ($109.99/mo) and Premier plan ($154.99/mo), which include many more channels.
Those based in the Denver area will receive Altitude and AT&T SportsNet Rocky Mountain. Those in the outlying regions will receive whatever RSNs are available. For example, Wichita viewers will also get Bally Sports Midwest.
National sports-based channels that come with the Choice plan include ESPN, ESPN2, ESPNU, Fox Sports 1 (FS1), MLB Network, NBA TV, SEC Network, ACC Network, and Big Ten Network. If you make the jump to the Ultimate plan, you will also gain access to CBS Sports Network, Fox Sports 2 (FS2), NHL Network, and Olympic Channel.
DIRECTV STREAM comes with unlimited cloud DVR (online subscribers only) and streaming on unlimited devices at one time. See our DIRECTV STREAM review for more.
Get DIRECTV STREAM Free for 5 Days
Non-Altitude Options
If you are looking for other ways to follow teams covered by Altitude Sports, you have some options.
One is the Altitude Radio Network, which carries the Colorado Rapids, Colorado Avalanche, and Denver Nuggets.
You can also limit yourself to national broadcasts of these franchises. Each of those aforementioned teams plus the Colorado Mammoth will be shown nationally at least a couple of times. Networks carrying their games include ESPN, TNT, and ABC. Plus, note that the most important contests that these teams play are generally not on Altitude and will be shown nationally instead, often on over-the-air networks.
If you want to gain access to channels such as ESPN and TNT and do not mind missing out on watching Altitude, some streaming services to consider include Sling TV ($40.00/mo) and Hulu + Live TV ($69.99/mo), which comes with ESPN+ and Disney+.
Live Streaming Devices for Altitude
If you sign-up with FuboTV or DIRECTV STREAM, you will be able to watch on most devices in use these days. These include:
Amazon Fire TV
Android mobile
Apple TV
Chromecast
iOS (iPhone,iPad)

Roku

Samsung Smart TVs

Web browsers

.
DIRECTV STREAM also offers its own device, which you can purchase directly. FuboTV offers quite a few more including Anroid TV, LG, and VIZIO smart TVs and Xbox gaming systems.
Superpower Your Live TV Streaming With a VPN
You can't beat a VPN for privacy, security, and access. We have used them for years as an important part of our streaming toolkit and we recommend ExpressVPN.
Wrapping Up
Altitude Sports is the regional home for numerous professional and college sports teams that are based in Colorado. You can secure streaming access to this network through FuboTV ($74.99/mo) and DIRECTV STREAM ($99.99/mo). Both offer free trials so sign-up today!
This is a must-have channel if you looking to watch as many games as possible played by the Colorado Rapids (MLS), Denver Nuggets (NBA), Colorado Avalanche (NHL), Denver Pioneers (NCAA), and Colorado Mammoth (NLL).
Get DIRECTV STREAM Free for 5 Days
FAQs
How can I watch the Avalanche's divisional rivals?
For information about the other teams in the Central Division, see these articles:
How can I watch the Nuggets' divisional rivals?
For information about the other teams in the Northwest Division, see these articles:
How can I watch the Rapids conference rivals?
The other teams in the Western Conference can be similar streamed. See the following:
How do I watch other channels besides Altitude Sports?
The following articles explain everything you need to know about watching other sports channels without cable:
How can I watch other sports channels besides Altitude Sports?
These guides show you how to watch other channels that show a significant amount of sports:
Ditch "Big Cable" Now – 3 Simple Steps to Cut the Cord
Pick the right streaming service
Get the content you deserve with the best VPN.
Supercharge your internet provider
That's it — you'll save money, take back control, and enjoy TV more!
Latest posts by Frank Moraes
(see all)