This is only the second Jimmy Kimmel LA Bowl presented by Stifel (say that five times fast!), but it does prove to be one of the funniest of the college Bowl Season (at least intentionally, and yes, Cheez-It Bowl, we're looking at you).
The second annual Jimmy Kimmel LA Bowl will be held at SoFi Stadium in Inglewood, California, on Saturday, December 17, 2022 at (EST). The Washington State Cougars will battle the Fresno State Bulldogs. Best of all, you don't need cable to watch it!
In a hurry? The LA Bowl will air on ABC, which you can get totally free with an antenna, but is also available from any of these fine streaming services:
Fubo: The best streaming service for international sports also provides 130+ well-selected channels. Fubo allows you to try out its service free for 7 days.
DIRECTV STREAM: Get a great channel lineup with the best selection of RSNs in the industry. A 5-day free trial is now available for DIRECTV STREAM.
Sling TV: This low-cost service allows you to select just the channel lineup you want. Save 50% on your first month of Sling TV.
If you can't watch your favorite sports because of your location, get ExpressVPN to access the content you deserve.
Unfortunately, we don't know a streaming service in that covers this sport. But if you've already paid for the right service, and just can't watch because of your location, there is an easy way to get the content you deserve. You need a VPN, like one of the following.
| | | |
| --- | --- | --- |
| | ExpressVPN: Known as "The VPN that just works," it combines remarkable ease of use with with state-of-the-art power, speed, security, and privacy. Get three extra free months when you sign up for a year. Unleash your streaming with this top-rated VPN. | Sign Up Now |
| | Surfshark: Surfshark: Secure and easy to use with thousands of servers around the world. Of special note is its excellent collection of servers inside the US, which is great for regional sports lie NFL, MLB, and NBA. Get it now with an incredible 82% discount on a 24-month plan. | Sign Up Now |
| | NordVPN: One of the top VPNs with extremely fast servers all over the world. Great for streaming with tested perfomance on the biggest servers and included ad-blocking. Currently offering 70% discount on 2-year plans. | Sign Up Now |
If you're overwhelmed and not sure where to begin, you'll find all the answers in our full VPN guide.
Sling TV doesn't actually carry ABC, but they do have ESPN3, which simulcasts all ABC live sports events.
The LA Bowl is on ABC, which is an over-the-air channel, versus a "cable" channel you need to pay a fee to a TV provider to receive. You can pick up over-the-air channels like ABC, CBS, NBC, and Fox with an antenna, completely free (which is why they're also called "free-to-air" channels, too).
But if you live out of range of your nearest ABC station, or you just don't feel like dealing with setting up an antenna, you'll need a streaming service that carries all your local channels. Fortunately, that's all of the major ones.
Sign Up for a Free 7-Day Fubo Trial
LA Bowl Schedule
Here is all the information that you need to watch the LA Bowl:
Date: Saturday, December 17, 2022
Kickoff Time:
Channel: ABC
Teams: Washington State Cougars (6) vs Fresno State Bulldogs (29)
Last Year's Results: Utah State Aggies vs Oregon State Beavers (24-13)
The Jimmy Kimmel LA Bowl is the first Bowl game to be named after a living person (and only the fifth to be named after a person at all), and the first College Bowl to be played at SoFi Stadium in Inglewood just outside Los Angeles. Just opened in 2020, SoFi is the NFL's biggest stadium.
Unblock Your Favorite Events & Teams With a VPN
If you can't watch your favorite events or teams because of your location, a VPN will allow you to get the access you are entitled to, plus extra security and unequalled privacy. Check out our VPN Guide for everything you need to know, including our top pick ExpressVPN.
Analysis: Washington State Cougars vs Fresno State Bulldogs
The LA Bowl was granted to the $5 billion SoFi Stadium for its inaugural season of 2020, but this postseason matchup between Washington State (7-5) and Fresno State (9-4) will be just its second as that initially scheduled game was canceled. This edition, to be played on December 17, features the fifth selection from the Pac-12 and the top one from the Mountain West Conference – i.e. the champion.
Both teams have a lot of experience playing in the LA area. The Cougars play here on a regular basis, in away Pac-12 games against UCLA or USC, at least until those schools head to the Big Ten in 2024. Meanwhile, Fresno State often plays those same teams in non-conference matchups here, including doing so against USC in 2022.
In fact, the Trojans are one of two common opponents for WSU and FSU. However, both the Cougars and Bulldogs lost to USC as well as to Oregon State this year.
Washington State has had a season of runs, starting out 3-0 before a later three-game losing streak dropped its mark to 4-4. However, another trio of wins followed, but a tough Apple Cup loss to Washington, 51-33, served as a bitter regular-season finale.
The Cougars are led by head coach Jake Dickert, who is completing his first full season in charge after joining the program in October 2021.
A few of WSU's best players this season have been linebacker Daiyan Henley, who many view as one of the country's best at his position, and edges Ron Stone Jr and Brennan Jackson. In fact, Henley became the first WSU LB to be named to the All-Pac-12 first team since 2003.
Fresno State has been even more streaky this season. After an opening 35-7 win over Cal Poly, four straight defeats humbled the team before eight straight victories allowed the Bulldogs to compile the fifth-longest active win streak in the country, raising confidence levels significantly. Its regular-season finale was a 28-16 victory over Boise State in the MW Championship Game.
Fresno State is coached by Jeff Tedford, who returned to this role in 2022 after having served in it from 2017-19.
Some of his best players include quarterback Jake Haener, running back Jordan Mims, wide receiver Jalen Moreno-Cropper, and defensive end David Perales. They were all named to the All-MW first team.
This matchup is expected by most oddsmakers to be a tight one.
The last time that these teams met was in 1994. In that contest, the Cougars prevailed at home in Pullman, 24-3.
Sign Up for a Free 7-Day Fubo Trial
LA Bowl: Online Without Cable
The LA Bowl is going to be aired live on ABC, so most people have the option to watch it for free. Just grab yourself a cheap antenna and most folks will be good to go for all their local stations: ABC, NBC, CBS, Fox, PBS, even Spanish networks like Univision and Telemundo, plus any independent stations in your area (yes, they are still around!).
But there are other options if you aren't willing or able (for whatever reason) to use an antenna. FuboTV and Sling TV are our favorites for making sure your local channels are available to you.
Streaming is a great replacement for cable and satellite, actually an upgrade for most subscribers. You have a lot more choice of services, with access to the same channels for the same cost or cheaper. You get more features, like DVR, 4K, and on-demand libraries. And all of that without any long-term contracts or commitments — you pay by the month and cancel any time!
LA Bowl on FuboTV

FuboTV was originally focused exclusively on sports but now offers one of the best cost-per-channel deals anywhere: over 120 channels for $74.99/mo.
FuboTV provides:
35+ sports channels out of the 120+ live channels
All your local stations (CBS, NBC, ABC, Fox, and more)
1,000 hours of permanent cloud DVR storage
Stream on up to 10 devices at once
$74.99/mo.
See our FuboTV review for more.
Sign Up for a Free 7-Day Fubo Trial
LA Bowl on Sling TV

The least-expensive full cable replacement service is Sling TV with plans starting at just $40.00/mo. Sling Orange provides ESPN and Disney channels, including ESPN3, which simulcasts ABC sporting events. In a nutshell:
Includes ESPN, ESPN2, and ESPN3
30+ channels with unmatched add-ons available
50 hours of cloud DVR storage
Solid on-demand library
$40.00/mo
See our Sling TV review for all the details.
LA Bowl on DIRECTV STREAM

DIRECTV STREAM is a solid choice from a pro at delivering home entertainment. Plans start at $74.99/mo for over 75 channels, with all your major pay channels covered. Sports fans, you may want to opt straight for the Choice Package — that's where all the DIRECTV-exclusive regional sports networks (RSNs) hang out, and they'll invite you to the party for $99.99/mo. Here's an overview of its base plan:
ESPN and ESPN2 included
75+ channels with great options
All your local stations
Unlimited cloud DVR storage (for up to 9 months)
Unlimited simultaneous device use
On-demand library included
$74.99/mo.
Get all the details in our DIRECTV STREAM review.
Get DIRECTV STREAM Free for 5 Days
LA Bowl on Hulu + Live TV

Hulu + Live TV is owned by Disney — just like ABC! So you better believe they'll have ABC wherever available, along with more ESPNs than you can shake a penalty flag at. 85+ total live channels, plus Hulu's on-demand library of thousands of titles, and even more live sports on ESPN+, and Disney+. You may never run out of things to watch again. Here are the basics:
ESPN, ESPN2, ESPNU, and ESPNews
85+ live TV channels
All your local stations
Unlimited cloud DVR storage (9 month limit)
Stream on up to 2 devices at once
Industry-standard on-demand library, ESPN+, and Disney+
$69.99/mo.
Get all the information in our Hulu + Live TV review.
LA Bowl on Other Services
There are other live TV streaming services that will allow you to watch all of Bowl Season:
Vidgo: Get ABC, Fox, all the base ESPN networks, and Conference channels in its 110+ channel lineup for $69.99/mo. (See our Vidgo review.)
YouTube TV: Get a great selection of 100+ channels for $72.99/mo.
Sign Up for a Free 7-Day Fubo Trial
Devices to Live Stream the LA Bowl
If you're picturing having to sit at your computer staring at a monitor with headphones on when we say "streaming," those days are long gone. You certainly have that option, but most people prefer to watch on their biggest screens from the comfort of their living room. The major streaming services all support the most popular streaming devices, including:
Amazon Fire TV (Firestick)
Android Mobile
Android TV-based Smart TVs
Chromecast
iOS (iPad, iPhone)
Roku
Samsung Smart TVs
Web Browsers
For complete information on supported devices, see our device reviews for DIRECTV STREAM, FuboTV, Hulu + Live TV, Sling TV, and Vidgo.
Wrapping Up
We know you just can't wait to see Jimmy Kamel, the LA Bowl's vomiting camel mascot, so we're happy to help out by giving you all the info on your viewing choices. As you can see, watching the LA Bowl is easy and doesn't have to be expensive.
Our top recommendation is FuboTV but if you are on a budget, you can't go wrong with Sling TV.
To find out more about all the College Football Playoffs (CFP) and other NCAA National Championship games this December and January, see our College Bowl Games guide.
FAQs
How do I watch the LA Bowl for free?
That's easy! Just hook up an antenna (which can be as simple as propping it up on your entertainment center and plugging it into your TV). If that's not an option for you, FuboTV, DIRECTV STREAM, and YouTube TV all carry ABC, and offer free trials. Or you can go the old-fashioned root and catch the game at a buddy's house or your local sports bar.
Who won the LA Bowl last year?
Last year, the inaugural Jimmy Kimmel LA Bowl (presented by Stifel) was held on Saturday, December 18. The Aggies, led by quarterback Logan Bonner, Beavers. This was the fourth game between the two, and previously, Oregon State had taken it all three times.
Despite having B.J. Baylor, the PAC-12 leader in yards rushing (1,259) who scored 13 rushing touchdowns to tie for fourth, the Aggies crushed them 24 to 13 in this game, including Deven Thompkins' 62-yard touchdown catch from Cooper Legas.
How do I watch more College Football Bowl Games online?
Here is our 2022 guide to watching all the bowl games:
Ditch "Big Cable" Now – 3 Simple Steps to Cut the Cord
Pick the right streaming service
Get the content you deserve with the best VPN.
Supercharge your internet provider
That's it — you'll save money, take back control, and enjoy TV more!
Image created from SoFi Stadium by Thank You (23 Millions+) views under CC BY 2.0.
Page Updates
▼
▲
Added sub-section. Updated some sub-sections. Updated some section headings. Updated some of the sections.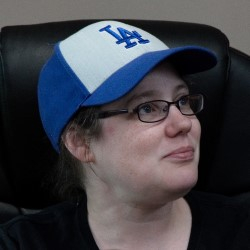 Latest posts by Alanna Baker
(see all)