Disclosure:
Your support helps keep our site running! We earn referral fees for some of the products & services we recommend.
Learn more
If you are a fan, NBA League Pass is a great deal because it allows you to watch all out-market games — that's over a thousand games per season. Read on to learn everything you need to know to watch without a cable subscription!
In a hurry? You can get NBA League Pass directly but normally, you will want to pair it with a live TV streaming service in order to get all the nationally televised (including playoff) games. Here are our favorites:
DIRECTV STREAM: With its choice plan, you will get all your local RSNs so you'll be able to see all the games with the home team as well. A 5-day free trial is now available for DIRECTV STREAM.
Sling TV: This low-cost service provides all the national/post-season games. Save 50% on your first month of Sling TV.
FuboTV: Although it doesn't offer all the channel for the post-season, you will RSNs in a number of locations along with all the nationally broadcast games of the regular season. FuboTV allows you to try out its service free for 7 days.
Are you interested in watching every NBA game possible? Or do you solely care about your team and are located outside of its local area? In either case, NBA League Pass may be just what you are looking for as it provides you with access to a tremendous number and variety of games.
For those in the United States and Canada, it offers a way to stream all NBA matchups that are not telecast nationally and are not played by teams local to your area. Meanwhile, fans who are located outside those two countries can, in nearly all cases, watch all games with no blackout restrictions whatsoever.
The annual cost of NBA League Pass for those in the US varies, depending on what point of the season it is, as it is gradually reduced in price as time passes.
For example, on Feb 1, 2022, past the 2021-22 campaign's midway point, that price was $49.99 while its monthly cost then was just $14.99. Conversely, prior to that season's start, those respective prices were $199.99 and $28.99.
The point is to use these listed prices as ballpark figures as the current prices can change throughout the season. We will update this article as information becomes available.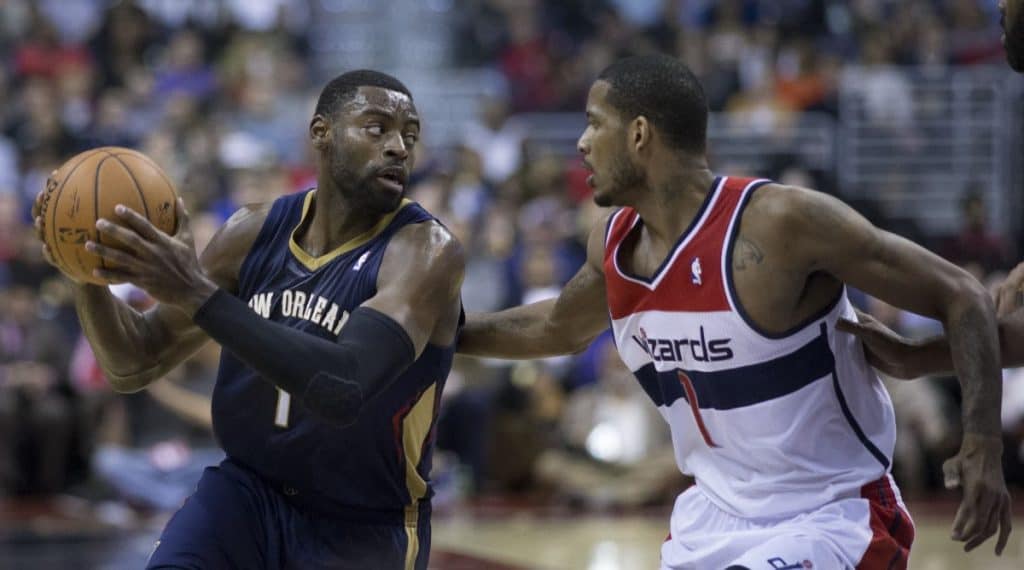 NBA League Pass Details
The most important thing that those based in the US and Canada should note when considering whether or not to get NBA League Pass is which games you will be able to see and which will not be available to you.
Nationally broadcast games are blacked out to all NBA League Pass subscribers. These include contests shown on ABC, ESPN, TNT, and NBA TV in the US. And Sportsnet and TSN in Canada.
As a result of that restriction, you will not be able to watch any All-Star Weekend-related activities or any playoff games through this service. Instead, you need to secure access to whichever channel is showing your game of interest through other means.
Note that since all Toronto Raptors games are available with national broadcasts in Canada, on Sportsnet and TSN, NBA League Pass is not an option for Raptors fans who live north of the border.
The blackout policy gets much more complicated when considering which team(s) a fan is blacked out for those in the US.
Fortunately, the NBA's website has a useful zip code tool where you can insert your zip code or any zip codes where you expect to be in the future and see which teams, if any, you are blacked out from.
As for an "if any" example, if you are in Alaska, you are not blacked out from any teams. However, it is a different situation for those in Hawaii as subscribers there are blacked out from the Los Angeles Lakers, Los Angeles Clippers, and Sacramento Kings although, interestingly, not the Golden State Warriors.
Do note that, in addition to in Hawaii, blackout regions can sometimes extend great distances from a team's home arena. For example, those in Glendive, MT, are blacked out from watching Utah Jazz games through this service.
However, you do get to receive the local radio broadcasts for all games through NBA League Pass, so if you are interested in a game that is blacked out to you, you are not completely shut out from following the action live.
Subscribers based outside of the US and Canada can, with few exceptions, watch all NBA games with an NBA League Pass subscription. This includes those on national television in the US or Canada or on local television where the subscriber is.
However, those located in Cuba, Iran, Iraq, Libya, North Korea, Somalia, South Sudan, Sudan, and Syria are not allowed to subscribe to NBA League Pass.
For those in the US and Canada, you can watch any games that have been blacked out due to being broadcast nationally on-demand three hours later and any games blacked out locally three days later.
NBA League Pass Plans
Before we dive into the plans, keep in mind that these prices can fluctuate significantly throughout the season. This is even true of the monthly rates at times. Also note that a seven-day free trial is usually offered.
All prices mentioned below are for those based in the US unless otherwise noted. If you are not located in the US, make sure to check the prices for where you are as they can be significantly different.
NBA League Pass + NBA TV
This is the plan that most think of when NBA League Pass comes to mind. It features all games not blacked out nationally or locally. Its cost at the start of the 2021-22 season was $199.99/yr or $28.99/mo. (The NBA is featuring its lowest price ever as of Feb 1, 2022: $49.99/yr and $14.99/mo.)
Included are local radio broadcasts, great to still keep up to date on blacked-out games or if you simply want to follow a contest without needing to settle down and watch it. It also provides access to replays of every game, including 10-minute condensed versions, and NBA Finals games from the past 20 years.
Access to NBA TV is included as well, but note that this will not help you watch local teams play as their games are blacked out on NBA TV as well. The intent is that you will watch that simulcasted broadcast through the relevant local broadcaster. (For this, we recommend DIRECTV STREAM since they offer these channels for all the teams.)
NBA League Pass Premium + NBA TV
The "Premium" version of the default plan includes two significant additional benefits. One is the lack of commercials, which greatly improves the viewing experience for most. Another is that you can watch games simultaneously on two separate devices.
For the 2021-22 season, this cost started out at $249.99/yr and $39.99/mo while the reduced rates as of Feb 1, 2022, were $99.99/yr and $29.99/mo. Note that its annual cost tends to always be $50 more than whatever the annual cost of NBA League Pass + NBA TV is at any given time.
NBA Team Pass
If you are solely interested in one team, the NBA Team Pass may be for you as it provides access to just your chosen team. Note that home and away broadcasts are still available, so if you are a fan of a team but dislike its local broadcasters, you can instead watch the opponent's broadcasts every game.
Also, all blackout restrictions still apply, so this will not work for you if you are a Nets fan in Brooklyn. Plus, keep in mind that NBA TV is not included with this and that games on NBA TV are blacked out.
The price for this plan started the 2021-22 season at $119.99/yr and $17.99/mo, and those rates were reduced during the season; as of Feb 1, 2022, they were $39.99/yr and $13.99/mo — not much cheaper than getting all the teams.
NBA TV
If you simply want to watch NBA TV and the variety of games that it broadcasts that are not blacked out for you locally, this plan is for you. Its prices at the start of the 2021-22 campaign were $59.99/yr and $6.99/mo. The annual rate was reduced to $24.99/yr as of Feb 1, 2022, but the monthly price was the same at that point.
Note that this plan is not available internationally — not even Canada.
NBA League Pass Audio
If you would like to enjoy a much more affordable option that has no blackouts whatsoever and do not mind not being able to watch the games, NBA League Pass Audio is for you. It provides access to all radio broadcasts for every contest. Its cost is $9.99/yr, and it does not appear that it fluctuates at all.
This plan is also not available outside of the US.
NBA 3-Game Choice
The NBA 3-Game Choice plan is only available internationally — including subscribers in Canada. It offers access to the live streams for three games in any given month, which are chosen by the subscriber.
Do note that, as with all of these plans, prices can fluctuate from country to country. For example, those in Canada would pay, as of Feb 1, 2022, $19.99/yr or $2.99/mo for this plan while NBA fans who are instead in Albania would pay lower rates for it: $14.99/yr or $1.99/mo.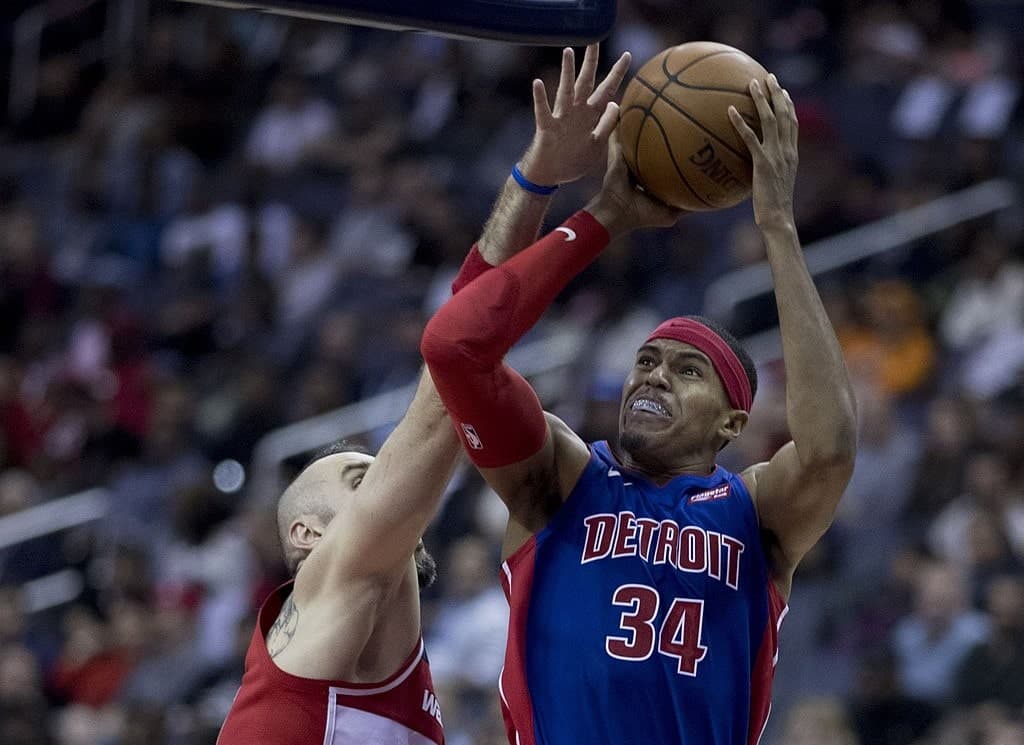 NBA League Pass With Live TV Streaming
The only way for those based in the US to get complete NBA coverage is to combine NBA League Pass with securing access to ABC, TNT, and ESPN through other means. For cord-cutters, this mostly means a streaming service. A few of these incorporate NBA League Pass into the services.
Plus, keep in mind that some of those that do incorporate it offer free previews of this plan. For example, Sling TV and DIRECTV STREAM both did so at the start of the 2021-22 season, through Oct 26.
Sling TV

Sling TV is one option that allows you to combine a regular collection of channels, sports-focused and otherwise, with access to all NBA League or Team Pass-broadcast games. You need to pay extra for that, generally at the same rate that it would cost to get the plan on its own.
To receive other NBA games, you will need to get its Orange plan ($35/mo) to be able to watch ESPN and TNT while access to ABC-broadcast contests can be garnered through ESPN3, which Sling offers.
See our Sling TV review for more information.
DIRECTV STREAM

DIRECTV STREAM (formerly AT&T TV) includes, for an additional price, access to NBA League Pass Premium. make sure to note that this appears to be the only plan available that can be incorporated into DIRECTV STREAM.
As for securing access to ABC, ESPN, and TNT, getting DIRECTV STREAM's Entertainment plan ($69.99/mo) will suffice. However, you will need to make the step up to its Choice plan ($89.99/yr) to get the regional sports networks available in your area. This will allow you to watch nearly all the games featuring your local NBA team.
Get the details in our DIRECTV STREAM review.
FuboTV

A base NBA League Pass can be added to FuboTV's base plan ($69.99/mo). However, one significant con for an NBA fan considering FuboTV is that it does not offer TNT in any of its plans or add-ons. This will cause you to miss out on several games every season, including one of the Conference Finals.
However, you would be able to access all NBA games that are being broadcast on ABC and ESPN. With that said, NBA TV would be extra, necessitating getting its Sports Plus with NFL RedZone add-on ($10.99/mo) or its Fubo Extra add-on ($7.99/mo) to secure access to NBA TV-broadcast games as well.
FuboTV also offers the RSNs for a number of teams if you live in their broadcasting areas: Utah Jazz, Houston Rockets, New York Knicks, Golden State Warriors, Boston Celtics, Sacramento Kings, Chicago Bulls, Philadelphia 76ers, Washington Wizards, and Portland Trail Blazers.
Our FuboTV review has more.
YouTube TV

You can get either an annual or a monthly subscription to NBA League Pass through YouTube TV ($64.99/mo). However, do keep in mind that you cannot take this annual pass outside of YouTube TV. If you cancel YouTube TV during that season, you will also lose access to those NBA League Pass games.
Otherwise, note that access to ABC, ESPN, TNT, and NBA TV is included with a YouTube TV subscription.
Others
You can also secure access to NBA League Pass through Amazon Prime and Yahoo Sports.
Streaming Devices for NBA League Pass
Regardless of whether you get NBA League Pass alone or through a live TV streaming service, you will be able to watch on most devices. The standalone system supports the following devices:
Amazon Fire Tablet
Amazon Fire TV
Android mobile
Android TV
Apple TV
Chromecast
Hisense
iOS

Oculus

PlayStation

Roku

Web Browser

Xbox One, Series X

Xfinity Flex

.
The live TV services support roughly the same devices. None, however, support the PlayStation. DIRECTV STREAM doesn't provide support for Fire Tablet, Android TV, Hisense, Oculus, Xbox, or Xfinity devices. But it does support Samsung smart TVs.
Fubo doesn't support the Oculus or Xfinity devices. But it does support LG, Samsung, and VIZIO smart TVs.
Sling doesn't support the Hisense. But it does support AirTV, Google Nest, LG, Portal, TiVo Stream, and VIZIO devices.
Wrapping Up
NBA League Pass can be a tremendous option for watching basketball games. However, do keep in mind its limitations, particularly its national and local blackout policies.
Also, take into account which regional sports networks you have access to and how that affects this. DIRECTV STREAM offers all of them except in Philadelphia. Plus, consider that any time your favorite team plays a local one, those games will be blacked out too.
Another thing to make a note of is any autorenewal that may occur. This policy will vary, depending on if you are securing NBA League Pass through a streaming service or on its own. However, if you are getting it from NBA.com, season- and month-long subscriptions will be auto-renewed unless opted out of.
Latest posts by Frank Moraes
(see all)