Your kids are hooked on Nickelodeon's Paw Patrol and iCarly. You worry that cutting the cord will mean domestic civil war if the kids lose their Nick. Fear not! You can lose the cable company and keep Nick on the dial. Read on to learn how to get Nickelodeon without cable.
In a hurry? Many streaming services offer Nickelodeon and its sister channels. These are our favorites:
Fubo: With 150+ channels, it offers something for everyone. Fubo allows you to try out its service with a free trial.
DIRECTV STREAM: Provides everything you expect from cable with many options. A 5-day free trial is now available for DIRECTV STREAM.
Philo: Super inexpensive live TV streaming service with 7-day free trial.
If you can't watch your favorite sports, TV and movies because of your location, try ExpressVPN to get access to the content you deserve. Signup now.
Unfortunately, we don't know a streaming service in that offers this TV channel. But if you've already paid for the right service, and just can't watch because of your location, there is an easy way to get the sports, movies, and TV you deserve. You need a VPN, like one of the following.
| | | |
| --- | --- | --- |
| | ExpressVPN: Known as "The VPN that just works," it combines remarkable ease of use with with state-of-the-art power, speed, security, and privacy. Get three extra free months when you sign up for a year. Unleash your streaming with this top-rated VPN. | Sign Up Now |
| | Hotspot Shield: Connect to servers in 80+ different countries and 25+ US cities. HotSpot Shield features extremely fast servers and connections and is specially tuned for use with streaming services. And you can try it risk-free with a 7-day free trial and a 45-day money-back guarantee! | Sign Up Now |
| | CyberGhost: Great low-cost service with ultra-fast servers in 90+ countries for smooth live sports streaming. It also provides great security and privacy. See if it's right for you with a free 24-hour trial and test it out with a 45-day money-back guarantee. | Sign Up Now |
If you're overwhelmed and not sure where to begin, you'll find all the answers in our full VPN guide.
How to Watch Nickelodeon Live Without Cable
Nickelodeon, or "Nick" for short, is the original kids cable channel. Beating the House of Mouse to the punch by a few years, Nick has been entertaining kids ages 2 to 17 since 1979.
Part of the Paramount Global (formerly ViacomCBS) family of networks (which includes CBS, Paramount, MTV, BET, Comedy Central, and Showtime), Nick's had several spin-off channels over the years. Currently, in addition to the original Nickelodeon channel, there's Nick Jr for the preschool set, NickMusic for the junior MTV set, NickToons for the young animation connoisseurs, and TeenNick for the teens.
Nick is a pay TV station, meaning you need a pay TV service in order to watch. That used to be a cable or satellite provider, but now you have another option: the internet.
Streaming live TV over a broadband internet connection is becoming more popular, because the plans are generally cheaper and more flexible than their cable counterparts, And they are month-to-month with no locked-in period or contracts.
Unblock Your Favorite Movies and Shows With a VPN
If you can't watch your favorite movies and shows because of your location, a VPN will allow you to get the access you are entitled to, plus extra security and unequalled privacy. Check out our VPN Guide for everything you need to know, including our top pick ExpressVPN.
Other brands worth checking out include Hotspot Shield and CyberGhost.
Streaming Services with Nickelodeon
So which services carry Nick? Of the major live TV streaming services, Sling TV is the only one that doesn't. That means you have lots of options, depending on your other "must-have" channels. Details below.
FuboTV

Live sports are roughly one-third of FuboTV's 130+ channels, but even without them, it's still competitively priced with other full cable-replacement services at $74.99/mo for the base plan. A generous 1000 hours of cloud DVR storage are included in all plans and you can stream on up to 10 screens at a time.
Unusual among streaming services, 4K for over a hundred events is included in the subscription price. They also have a great Spanish-language plan. What's the catch? They're missing the WarnerMedia channels (which includes the Turner stations) and A&E (which also owns Lifetime and History).
Nick and Nick Jr are in the base plan, along with the Disney channels and Universal Kids. If you upgrade to with Fubo Extra ($7.99/mo), you'll get NickToons, NickMusic (the only streaming service to carry it), and TeenNick too.
For more information, see our FuboTV review.
Philo

Philo is the live TV streaming service that dares to ask, if we took away sports and local news, would anyone still subscribe? The answer is, yes, when the price is only $25/mo. It offers 60+ live TV channels along with a great interface, unlimited DVR, and streaming on up to 3 devices at a time. Also, if you set up an antenna, the no local stations thing becomes a non-issue.
There are no tiers. If Philo carries a channel, you get it — no having to shell out for more expensive packages or add-ons. (They do, however, offer some well-priced movie channel add-ons.) In addition to Nick, Nick Jr, NickToons, and TeenNick, they also have pocket.watch and family channels such as Hallmark, INSP, and pretty much every channel Discovery has. Try Philo free for 7 days.
Get more details in our Philo review.
DIRECTV STREAM

DIRECTV STREAM (formerly AT&T TV) is an entertainment powerhouse. With over 75 channels in its $74.99/mo base subscription tier, it is on the pricier side, both overall and on a per-channel basis. On the plus side, they do carry all the broadcast networks, plus the biggest bunch of regional sports networks (starting with the Choice package, $99.99/mo). Also, you can stream on unlimited devices in your home for no extra charge, and you get unlimited DVR storage as long as you sign-up online.
As far as channels for the kiddies, Nick and TeenNick are in the base Entertainment package, along with Cartoon Network, Boomerang, several Disney channels, Freeform, and PBS Kids. Nick Jr and NickToons can be found in the aforementioned Choice package.
See our DIRECTV STREAM review for more.
Get DIRECTV STREAM Free for 5 Days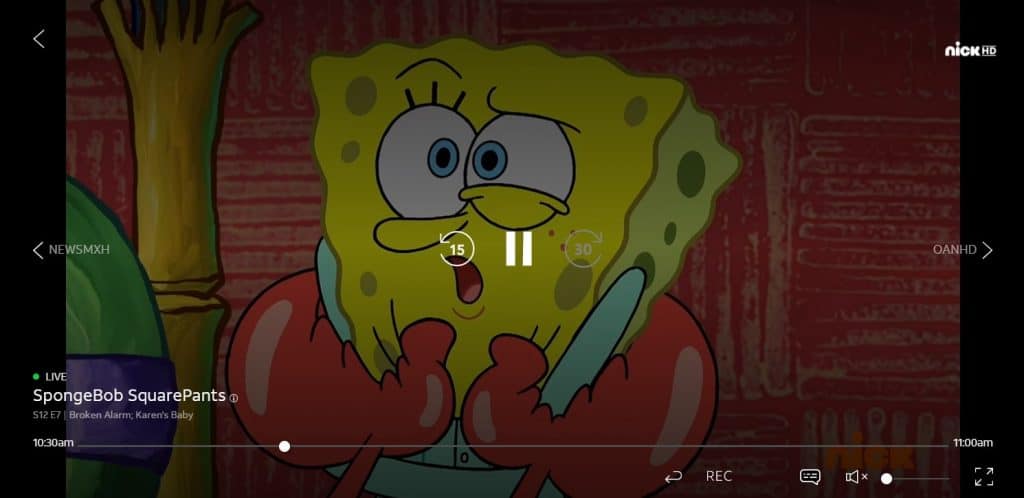 Hulu + Live TV

Hulu + Live TV recently upped the ante by including Disney+ and ESPN+ together with its already legendary on-demand library in its base plan. They also upped their price by $5/mo, raising them to the hitherto DIRECTV STREAM only level of $69.99/mo starting price. But that's a price most people are willing to pay.
All local networks are included in its 85+ channel selection. It comes along with unlimited cloud DVR, up to 9 months of storage and streaming on up to 2 devices at a time. The one glaring omission is that they don't carry AMC channels.
But it does have Nickelodeon and Nick Jr in their base package, along with Cartoon Network, Boomerang, the Disneys, Freeform, and Universal Kids. NickToons and TeenNick are in the Entertainment Add-on for $7.99/mo.
Our Hulu + Live TV review has all the details.
Vidgo

Vidgo is for people willing to pay more than $25 if it includes college sports, family, and conservative news channels. Their plans start at $69.99/mo for 110+ channels. They also offer a very respectable Spanish-language plan. On the downside, it is missing AMC, WarnerMedia, and NBCUniversal channels, very spotty local channel coverage, and is completely missing DVR and on-demand content.
It does have Nickelodeon though, along with Nick Jr and TeenNick. Nick Music is only on their more expensive Premium plan ($84.99/mo). They also have the Disney channels, Kids Street, Freeform, and even more family channels than Philo.
For more, see our Vidgo review.
Other Ways to Stream Nickelodeon
YouTube TV: Well-rounded service similar to Hulu + Live TV; slightly cheaper, but without any of the on-demand perks. Carries Nick, NIck Jr, NickToons, and TeenNick, or at least, until it gets into a carriage dispute with Paramount Global.
Paramount+: If your kids don't care about live channels, and they probably don't, this all-encompassing Paramount Global on-demand streaming service would probably scratch their SpongeBox itch. $4.99/mo with ads ($9.99/mo to remove them), it offers content from CBS, BET, Comedy Central, MTV, Smithsonian Channel, and Paramount Pictures. And all things Nick, including an extremely impressive backlibrary of Nick shows extending back to the 1990s. Yes, they have Ren & Stimpy and Hey Dude.
Hulu: Hulu's on-demand library by itself starts at only $7.99/mo, but it's got a very small section for Nick shows (not surprising considering it's owned by main competitor Disney).
Apps
Note that while the Nick and Nick Jr apps have some full episodes unlocked, you have to log in with a TV provider to access most of them — that includes all of the live TV streaming services listed above.
The Nick and Nick Jr websites also have free interactive content and some full episodes free to watch.
Nick
Nick's app is available on both mobile and big-screen platforms. It has some full episodes and a lot of promo clips free to view, along with quizzes, games, and other interactive goodies featuring Nickelodeon characters from SpongeBob SquarePants, The Loud House, Henry Danger, and more.
Nick Jr
Similar to its older sibling Nick's app, Nick Jr's interface is more little-kid friendly, with picture menus that pre-reading children can use and character tiles and alphabet letters for them to find in interactive scenes. Featured shows include PAW Patrol, Shimmer & Shine, Blaze and the Monster Machines, and Nella the Princess Knight.
Noggin
Noggin is an ad-free learning app featuring Nick Jr-themed games and e-books for kids 2 and up. It has episodes available, but the focus is on ABCs and 123s, problem solving, and so forth. It requires a separate monthly subscription to use after 30 days.
Streaming Devices and TVs for Nickelodeon
All the streaming services we've discussed support most TVs and devices in use today:
Amazon Fire TV
Android mobile
Apple TV
Chromecast
iOS (iPhone,iPad)

Roku

Web browsers

.
All the services except DIRECTV STREAM also support Android TV-powered TVs. All but Philo and Vidgo support Samsung smart TVs. FuboTV and Hulu support Xbox gaming systems. FuboTV supports Hisense smart TVs. Hulu supports the PlayStation and Nintendo Switch gaming systems.
Many other less popular devices are supported. See the individual streaming reviews for details.
Superpower Your Live TV Streaming With a VPN
You can't beat a VPN for privacy, security, and access. We have used them for years as an important part of our streaming toolkit and we recommend ExpressVPN. Other brands worth checking out include Hotspot Shield and CyberGhost.
Wrapping Up
So if your little ones can't live without The Thundermans or Blues Clues & You, it doesn't mean you have to stay attached to your cable or satellite company. Sign up for one of the services above and still enjoy Nickelodeon and the rest of the Nick channels whenever you want.
Alternative Family and Kids Channels
See other related channels:
Ditch "Big Cable" Now – 3 Simple Steps to Cut the Cord
Pick the right streaming service
Get the content you deserve with the best VPN.
Supercharge your internet provider
That's it — you'll save money, take back control, and enjoy TV more!
Page Updates
▼
▲
Updated some sub-sections. Updated some section headings. Added some links.

Added VPN info. Added buttons for streaming services. Pricing updates. Image changes. Added links.

Added buttons for streaming services. Added links to streaming services. Added a few links. Misc content updates.

Added sub-section. Misc changes to content.

Added sub-section. Image changes. Pricing updates. Various content updates.

Pricing updates. Added links. Misc changes.

Added a few links. Misc content updates.

Added a few links. Misc changes.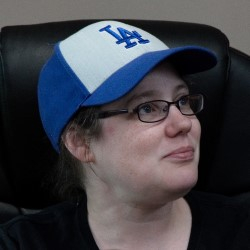 Latest posts by Alanna Baker
(see all)