Fans of the Los Angeles Angels and the Los Angeles Kings have one home on TV: Bally Sports West. It's where you can watch pretty much all of their games. And thankfully, you don't need a cable or satellite subscription to get it. Read on to find out how!
In a hurry? DIRECTV STREAM is the only service with the channels for most MLB, NBA, and NHL teams. Get all of the regional sports networks in your area with roughly 100 other channels in its Choice Plan. A 5-day free trial is now available for DIRECTV STREAM.
If you can't watch your favorite sports because of your location, get ExpressVPN to access the content you deserve.
Get DIRECTV STREAM Free for 5 Days
If you want to follow all of the major league sports franchises that are based in the Los Angeles metropolitan area, you need to access several channels. One of those is Bally Sports West, and it is the only one that you need if you are solely focused on MLB's Los Angeles Angels or NHL's Los Angeles Kings.
You have just one option if you want to watch that channel while killing your cable bill: DIRECTV STREAM. It is the only one to provide access to the Bally Sports regional sports networks (RSNs) that are spread across the country.
However, those in LA who subscribe to DIRECTV STREAM ($89.99/mo) do also receive Bally Sports SoCal, SportsNet LA, and Spectrum SportsNet through that subscription.
Those TV channels grant you access to live broadcasts of all major sports franchises in the area except for the NFL's Los Angeles Chargers and Rams, both of which are shown on broadcast television outlets there.
What Is Bally Sports West?
Bally Sports West's history dates to Prime Ticket initially broadcasting to the area in 1985. In the years since it has covered various LA-based teams and split into different networks.
It has been named, in order:
Prime Ticket
Prime Sports West
Fox Sports West
Fox Sports Net West
FSN West
Fox Sports West
Bally Sports West.
Yes, it was called "Fox Sports West" twice. The final name change occurred on March 31, 2021, the day before the Angels opened their campaign at home versus the Chicago White Sox on the channel.
Get Bally Sports With DIRECTV STREAM!
Where Is Bally Sports West Available?
Those subscribing to DIRECTV STREAM who are located in Southern California, the southern part of Nevada, and Hawaii receive access to Bally Sports West. Note that while those in San Diego can get Bally Sports West, those in the Los Angeles area cannot get Bally Sports San Diego.
However, do take into account that those in San Diego cannot watch Angels games on Bally Sports West while subscribers in Las Vegas cannot watch Kings broadcasts on it. That is due to the San Diego Padres and Vegas Golden Knights owning local MLB and NHL broadcasting rights in those respective communities.
With that said, if you are an Angels fan in San Diego or a Kings fan in Las Vegas, you can access their out-of-market broadcasts on MLB.TV ($24.99/mo) and ESPN+ ($6.99/mo), respectively.
What Sports Teams Does Bally Sports West Cover?
The primary focuses for Bally Sports West are the Los Angeles Angels during the summer months and the Los Angeles Kings in the winter. It also broadcasts shows related to the Los Angeles Rams. The rest of its programming is related to, in part, fishing, ATV-riding, surfing, tennis, poker, golf, beach volleyball, mixed martial arts, and college sports events.
Now, if you do not really care for the Angels and are instead a Los Angeles Dodgers fan, then you will need to head over to SportsNet LA. If your hockey leanings are towards the Anaheim Ducks, not the Kings, then you will need to switch channels to Bally Sports SoCal. The latter channel is also where Los Angeles Clippers (NBA) fans should go. Meanwhile, Spectrum SportsNet is home to NBA's Los Angeles Lakers and MLS' Los Angeles Galaxy.
All of those TV channels are available to DIRECTV STREAM subscribers located in the LA area.
Conversely, if you want to watch live broadcasts of the Chargers or Rams, you will need to turn on your local CBS or Fox affiliate in most cases. In the LA area, those are CBS 2 Los Angeles and Fox 11 Los Angeles. Other possibilities include NBC (NBC 4 Southern California), ESPN, and NFL Network although all games on ESPN and NFL Network will be shown on network television outlets to those in the LA area.
Fans of NCAA Division I athletics departments in the greater LA area will need to access different outlets to watch those games, largely depending on the school and the sport.
For example, UCLA and USC fans will find many of their contests on the Pac-12 Network, especially Pac-12 Los Angeles. Significant football and men's basketball games played by those schools will often be on Fox, CBS, NBC, ESPN, and FS1. Other Division I schools in the area will have most of their contests, including men's basketball games, available online for free through various outlets.
Note that games played by local college teams are rarely shown on Bally Sports West. Also, take into consideration that the Pac-12 Network is not available through DIRECTV STREAM. You can, however, get all 7 of them from Vidgo and FuboTV.
Bally Sports West Commentators
Bally Sports West provides a lot of content related to the Angels and Kings. During the season, they air Angels Weekly and Kings Weekly. And there are pregame and postgame shows for both: Angels Live and Kings Live.
Matt Vasgersian and Patrick O'Neal trade-off play-by-play announcing duties for Los Angeles Angels broadcasts, the arrangement necessary due to Vasgersian's MLB Network duties. Additionally, Mark Gubicza is the analyst and Erica Weston is the in-game reporter for Angels broadcasts.
Los Angeles Kings games are described by Alex Faust (play-by-play) and Jim Fox (analyst), the latter having served more than three decades in his role.
Unblock Your Favorite Movies and Shows With a VPN
If you can't watch your favorite movies and shows because of your location, a VPN will allow you to get the access you are entitled to, plus extra security and unequalled privacy. Check out our VPN Guide for everything you need to know, including our top pick ExpressVPN.
Streaming Bally Sports West

You used to be able to watch Bally Sports West through several live TV streaming services. However, the number of them offering this network has been reduced to one: DIRECTV STREAM. To access the channel, you need to subscribe to the Choice plan ($89.99/mo) at least.
Those in LA will also get Bally Sports SoCal, SportsNet LA, and Spectrum SportsNet locally, and all will receive the ACC Network, Big Ten Network, ESPN, ESPN2, ESPNU, FS1, and SEC Network.
A bump up to the Ultimate plan ($104.99/mo) will get you access to CBS Sports Network and FS2 as well.
All DIRECTV STREAM plans come with notable technical features. First, you can watch on up to 20 devices at home or 3 on the road — great for large households. And online subscribers get unlimited cloud DVR storage.
For more information, see our DIRECTV STREAM review.
Get DIRECTV STREAM Free for 5 Days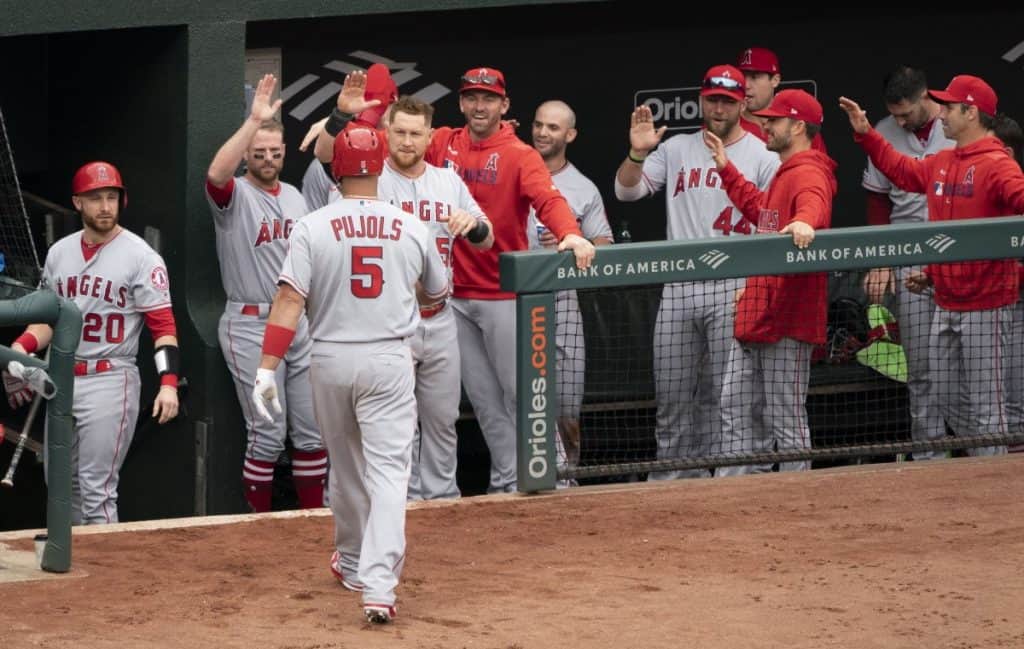 Bally Sports+
Note: At this point, Bally Sports+ has not secured rights to most MLB, NBA, and NHL team games. Make sure that your teams will be available before signing up. Or stick with DIRECTV STREAM.
Bally Sports+ is a direct-to-consumer streaming service. It offers all 19 channels in the Bally Sports network but subscribers get only those channels that cover their location. There is only one plan but two payment options:
Monthly: $19.99
Yearly: $189.99.
The supported streaming devices are limited to Amazon Fire TV, Android mobile, Android TV, iOS (iPhone, iPad), tvOS, and web browsers (BallySports.com). Bally Sports indicates on its website that it is actively developing more, however.
Bally Sports+ is a better deal in some locations than others. For subscribers in southern California, it makes less sense. If you want Spectrum SportsNet (Galaxy, Lakers) or SportsNet LA (Dodgers), you should use DIRECTV STREAM.
Alternatives to Bally Sports West
Unfortunately, if you want to watch the Los Angeles Angels or Los Angeles Kings and one or both of those teams are local to your area, you need to have access to Bally Sports West to view their locally broadcast games. DIRECTV STREAM is your only option for that channel that does not involve cable or satellite.
Conversely, if you are not in the MLB.TV blackout area for the Angels, you can subscribe to that service for $24.99/mo to watch the team's out-of-market broadcasts. The same is true for those not in the blackout region for the Kings; an ESPN+ subscription for $6.99/mo will get you their out-of-market broadcasts.
Locals could subscribe to a different streaming service and focus on nationally televised games played by the Angels and Kings.
Other streaming services include Hulu + Live TV ($69.99/mo), FuboTV ($69.99/mo), Vidgo ($59.95/mo), and Sling TV ($35/mo). UCLA and USC fans should note that FuboTV, Vidgo, and Sling TV offer the Pac-12 Network.
Streaming Devices to Watch Bally Sports West
You can watch Bally Sports West on most smart TVs and other devices with DIRECTV STREAM. The most popular of these are probably the "stick" devices like Amazon Fire TV, Apple TV, and Roku. Android and iOS smartphones and tablets are also supported.
You can also use these devices and some web browsers to cast Bally Sports West directly to your TV using Chromecast. You can also use many recent Samsung smart TVs.
People just switching from cable may find it easier to use DIRECTV STREAM's own device. It's a bit expensive at $120 but you can instead pay $5/mo for the first two years that you use the service.
There is also a Bally Sports app that supports most devices already mentioned, in addition to other smart TVs and Xbox One. DIRECTV STREAM subscribers can use the app via TV Everywhere.
Get DIRECTV STREAM Free for 5 Days
Superpower Your Live TV Streaming With a VPN
You can't beat a VPN for privacy, security, and access. We have used them for years as an important part of our streaming toolkit and we recommend ExpressVPN.
Wrapping Up
The bottom line is that devoted Los Angeles Angels and Kings fans in the local area should get Bally Sports West. It will allow them to watch as many of their team's games as possible while avoiding long-term contracts with hidden fees. And you can do that by signing up with DIRECTV STREAM for $89.99/mo. A 5-day free trial is now available for DIRECTV STREAM.
FAQs
What happened to Prime Ticket?
Bally Sports West started out as Prime Ticket, which began broadcasting in October 1985. It initially focused on the Los Angeles Lakers and Los Angeles Kings. Prime Ticket's popularity was helped immensely by the multiple rings that Lakers players were claiming that decade and Wayne Gretzky's arrival in LA in 1988. In the 1990s, the channel added local broadcasting rights for the California Angels, San Diego Padres, and Los Angeles Clippers.
Since then, it lost some of those teams before settling on the Angels and Kings. The Lakers were the last to depart, moving to the currently named Spectrum SportsNet in 2012.
Bally Sports West has also been known as Prime Sports West, Fox Sports Net West, and FSN West. The last name change, from Fox Sports West, occurred on March 31, 2021. When it acquired ESPN, Disney was forced to sell its Fox Sports RSNs. Sinclair Broadcast Group and Entertainment Studios created Diamond Sports Group to purchase it and Fox Sports West was rebranded as Bally Sports West.
What is the cheapest way to stream Bally Sports West?
The cheapest way to stream Bally Sports West is through Bally Sports+ for $19.99/mo or $189.99/yr. Remember, however, that this leaves you without the non-Bally RSNs and all the national sports channels. It probably makes more sense to get the DIRECTV STREAM Choice plan even with its $89.99/mo price tag.
Can I watch Bally Sports West with Bally Sports+?
The new direct-to-viewer streaming service Bally Sports+ allows those in the Bally Sports West broadcast area to stream it directly. It costs $19.99/mo or $189.99/yr. But given all the non-Bally RSNs in this area (Spectrum SportsNet, SportsNet LA), most fans would be better off subscribing to DIRECTV STREAM.
Can I get Bally Sports West with Hulu + Live TV?
Only DIRECTV STREAM provides access to the Bally Sports channels. In 2020, Hulu + Live TV, YouTube TV, and FuboTV all abandoned support of Bally Sports channels to keep costs down. With the launch of Bally Sports+, it seems unlikely that Hulu + Live TV will ever again support Bally Sports channels. But we wouldn't be shocked if FuboTV eventually brings it back (although probably at a higher price point).
These three live TV streaming services all offer the NBC Sports RSNs and SportsNet New York. Additionally, FuboTV offers AT&T SportsNet Pittsburgh, AT&T SportsNet Rocky Mountain, and AT&T SportsNet Southwest, Marquee Sports Network, NESN, and Root Sports Northwest.
Get DIRECTV STREAM Free for 5 Days
How can I watch the Angels' divisional rivals?
Get all the information you need in the following articles to watch the other American League West teams:
How can I watch the Kings' divisional rivals?
Get all the information you need in the following articles to watch the other Pacific Division teams:
How can I watch sports channels other than Bally Sports West without cable?
These guides show how to stream most major channels that feature sports:
Ditch "Big Cable" Now – 3 Simple Steps to Cut the Cord
Pick the right streaming service
Get the content you deserve with the best VPN.
Supercharge your internet provider
That's it — you'll save money, take back control, and enjoy TV more!
Latest posts by Frank Moraes
(see all)