Watch Man City and Inter in the 2022-23 UEFA Final on June 10th.

Watch it on CBS with Fubo!
The first game of the 2022 FIFA World Cup saw Ecuador defeat tournament hosts Qatar 2-0 on November 20. Team USA began their tournament with a 1-1 draw against Wales on November 21. Whether you are a fan of the Stars and Stripes or just a fan of soccer in general, it's easy to follow all of the action in Qatar by signing up for FuboTV.
In a hurry? You can get 120+ live TV channels that allow you to watch every World Cup match with FuboTV for just $74.99/mo. Fubo allows you to try out its service free for 7 days.
Soccer has exploded in popularity in the United States over the last many years. And FuboTV is the streaming service for soccer fans. But over the years, it has evolved and is now a complete cable replacement service — with content that will make the entire family happy.
The World Cup is being presented on Fox, FS1, Telemundo, and Universo. FuboTV offers all four channels in its base plan. But it also features all of your local channels including the Spanish-language ones. And it provides a great selection of general "cable" TV channels.
For soccer fans, it's a no-brainer. It's the streaming service built by soccer fans for soccer fans. Give it a try today!
Sign Up for a Free 7-Day Fubo Trial
How to Watch FIFA World Cup 2022 Games on FuboTV
If you are interested in watching World Cup games in English, you can do so by tuning into either Fox or Fox Sports 1 (FS1). Fox is an over-the-air channel while FS1 is a traditional cable network. You can stream both with the FuboTV base plan.
If you prefer to watch in Spanish, you can stream the games broadcast on Telemundo, which is owned by NBCUniversal. Select games will also be shown on Universo, which is another property owned by NBC. Regardless, FuboTV subscriptions include these channels.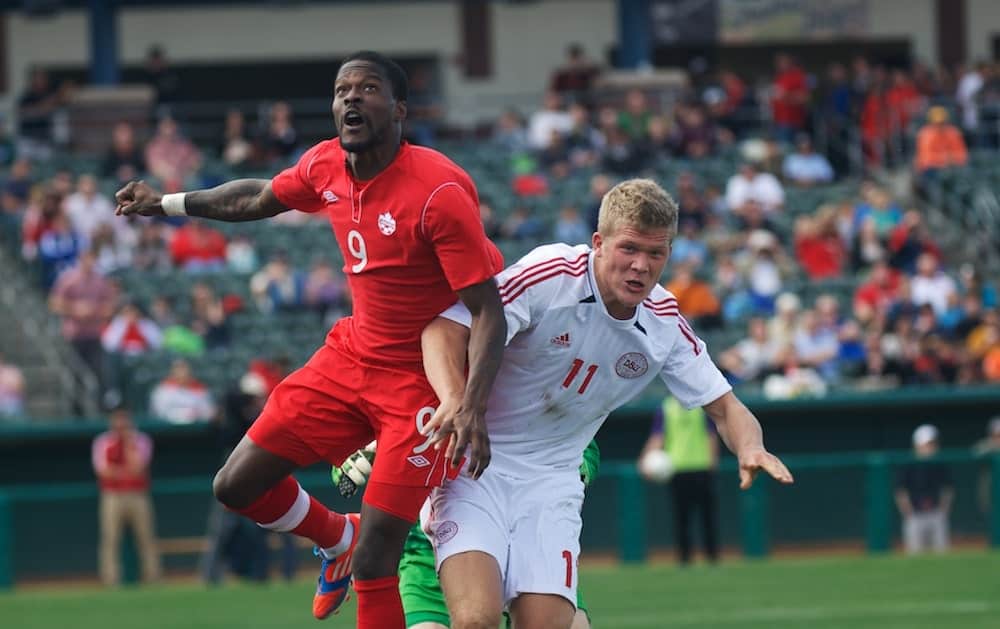 An Overview of the World Cup Schedule
The United States plays its next Group Stage game against Iran on November 29th at . After two draws, this game is do-or-die for the Stars and Stripes. If they win, they head to the Round of 16. If not, it's over. This match will be shown on Fox.
See Today's World Cup Qatar 2022 for a complete list of matches, channels, results, and standings. On December 3rd, the knockout phase of the tournament begins. Here are some key dates to keep in mind:
December 3-6: Round of 16
December 9-10: Quarterfinals
December 13-14: Semifinals
December 17: Third Place Game
December 18: World Cup Final
These games will all be broadcast on Fox or FS1 for those who want to watch the game in English. After the Group stage, all matches will appear on Telemundo in Spanish.
But it doesn't really matter since FuboTV offers all of these channels.
Sign Up for a Free 7-Day Fubo Trial
Streaming World Cup Games on FuboTV
The FuboTV Pro plan costs $74.99/mo and allows you to stream content on up to 10 devices at once on your home connection. If you are away from home, you can watch content on up to three devices at once.
Although the FuboTV Pro plan is the streaming provider's base package, it offers dozens of channels you'll likely use regularly. For instance, it comes with Fox, FS1, and FS2 so that you can watch World Cup games and associated content.
You will also get access to Telemundo through the basic plan, which means that you'll be able to listen to legendary announcer Andrés Cantor. Furthermore, you'll have access to local channels such as ABC, CBS, and NBC, which enables you to watch any local and regional sporting events being televised in your area.
All told, you will be able to watch more than 120 channels spanning a variety of genres such as entertainment, news, and business. Therefore, chances are good that everyone in your family will be able to find something to watch when the World Cup isn't on or after the tournament ends.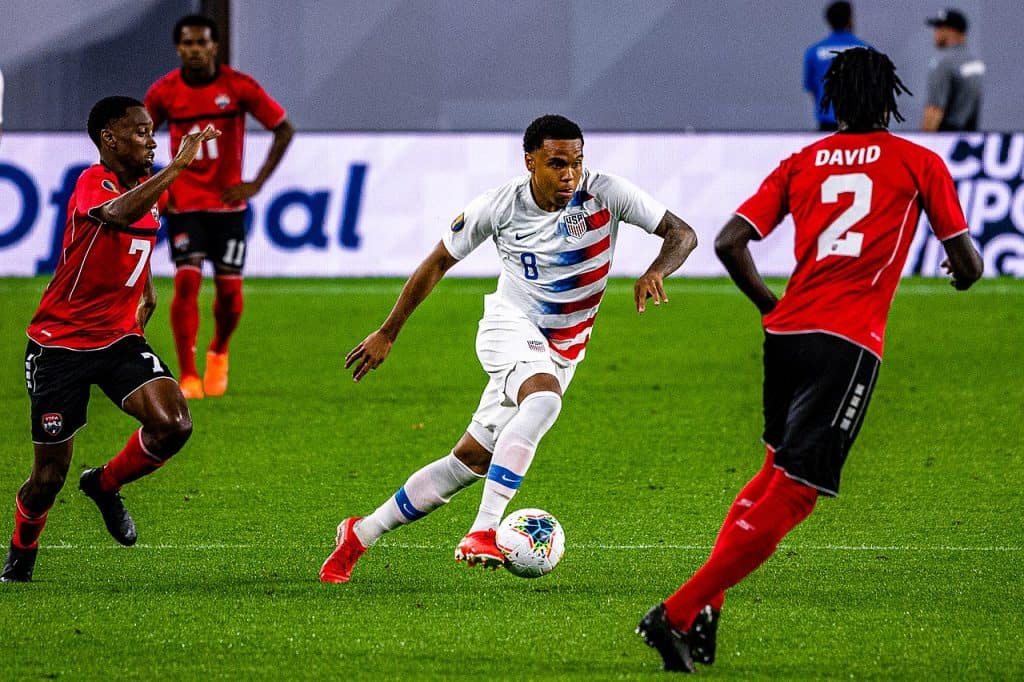 Why Choose FuboTV to Stream the World Cup?
FuboTV, DIRECTV STREAM, and Hulu + Live TV all offer base service packages starting at $74.99/mo. However, the Fubo Pro package comes with more than 130 channels whereas DIRECTV STEAM and Hulu + Live TV only offer 75 channels to those who purchase a basic service plan. And both require upgrades to get Universo.
Unlike Sling TV, there is no need for Fubo customers to use an antenna to pick up local channels. This makes it easier to watch the World Cup as well as other major events such as the Super Bowl, World Series, and NBA playoffs. Also, Sling TV does not offer Telemundo.
There are a number of sports packages that cater to both domestic and international fans alike. For example, the International Sports Plus package gives you access to Fox Deportes, Fox Soccer Plus, ESPN Deportes, GolTV, and TyC Sports.
The ability to stream content on up to 10 devices can be especially valuable when multiple World Cup games are being played at the same time. It can also be ideal if you share a home with family members or friends who don't share your enthusiasm for international soccer.
Finally, the FuboTV Pro plan provides you with 1,000 hours of cloud DVR storage. You can even set the DVR to automatically record games involving your favorite teams or leagues when you create your user profile. You can also record from the beginning of a match if you miss the beginning.
Finally, matches are available on-demand for 72 hours after they air using FuboTV's Lookback function.
Sign Up for a Free 7-Day Fubo Trial
Devices to Live Stream the World Cup With FuboTV
One of the primary benefits of signing up for FuboTV is that you can stream content using one or more widely-used devices — probably including one or more that you already have.
Get a complete list of devices in our FuboTV Device Review. But it supports pretty much everything you've heard of, including:
Amazon Fire TV (Firestick)
Android mobile
Android TV
Apple TV
Chromecast
Hisense TVs
iOS (iPhone, iPad)
LG TVs
Roku
Samsung TVs
Vizio TVs
Xbox
You can, of course, watch FuboTV with a web browser since it supports most of them including Chrome, Edge, Firefox, and Safari. What's more, if you run a laptop computer, you can watch on any TV that has an HDMI connection.
Wrapping Up
FuboTV makes it easy to watch the World Cup in your preferred language and on your preferred devices without blowing up your budget. After the tournament has concluded, you can feel good knowing that there is still a plethora of sports, entertainment, and other quality content that will keep you and your family occupied throughout the year. And you can change or cancel your plan at any time if your needs change.
FAQs
Does FuboTV offer Fox and Telemundo in my area?
Fox and Telemundo are traditional television networks with affiliates all over the nation. FuboTV offers these channels pretty much everywhere. With Fox, this is almost always the local affiliate although in some cases, they offer the national Fox feed, FOXNET. Telemundo doesn't have as many affiliates so in most locations, you will get the national feed either Telemundo (West) or Telemundo (East). Regardless, you will be able to watch the World Cup on them.
Sign Up for a Free 7-Day Fubo Trial
How do I watch each qualifying team in the World Cup Qatar 2022?
Here are our guides to watching each qualifying football team in the FIFA World Cup Qatar 2022 .
Be sure to check our our match schedule too, including today's games.
Featured image created from FIFA World Cup 2018 by Ali Asad under Pixabay License.
Page Updates
▼
▲
Put related links. Various changes to content.

Reworked one section. Changed some content in main section. Additional links.
Latest posts by Frank Moraes
(see all)