Super Bowl LVII features Philadelphia Eagles vs Kansas City Chiefs on February 12, 2023. Read on for all the details for watching in Canada!
In a hurry? You can watch the Super Bowl and the rest of the NFL playoffs and regular season by signing up with DAZN. For CA$24.99/mo, you'll also get a ton of other sporting events. No free trial, but a great deal (CA$199.99/yr — CA$16.67/mo) on yearly subscriptions!
The Super Bowl is popular in the Great White North. In fact, its television ratings usually surpass all NHL games, including the Stanley Cup Finals.
The last time that a hockey game had higher ratings than the Super Bowl was when the Canadian men's ice hockey national team played Sweden for the gold medal at the 2014 Winter Olympics.
How can a Canadian watch Super Bowl 57? This can be done by tuning into either CTV or TSN for English-language commentary, or RDS for French-language commentary.
The game, which takes place at State Farm Stadium in Glendale, Arizona, will also be streamed by DAZN. In fact, all NFL games throughout the season can be viewed with a DAZN subscription.
Super Bowl in Canada
The Super Bowl is so popular in the North that most years, it is the most watched show. It generally geta around 9 million viewers — not counting streamers.
Over the last 10 years, Super Bowl broadcasts are responsible for the top three spots in terms of viewership — in 2015, 2020, and 2021.
Those facts also mean that the American Big Game receives higher ratings than the Grey Cup, which features Canadian Football League teams and is played north of the border.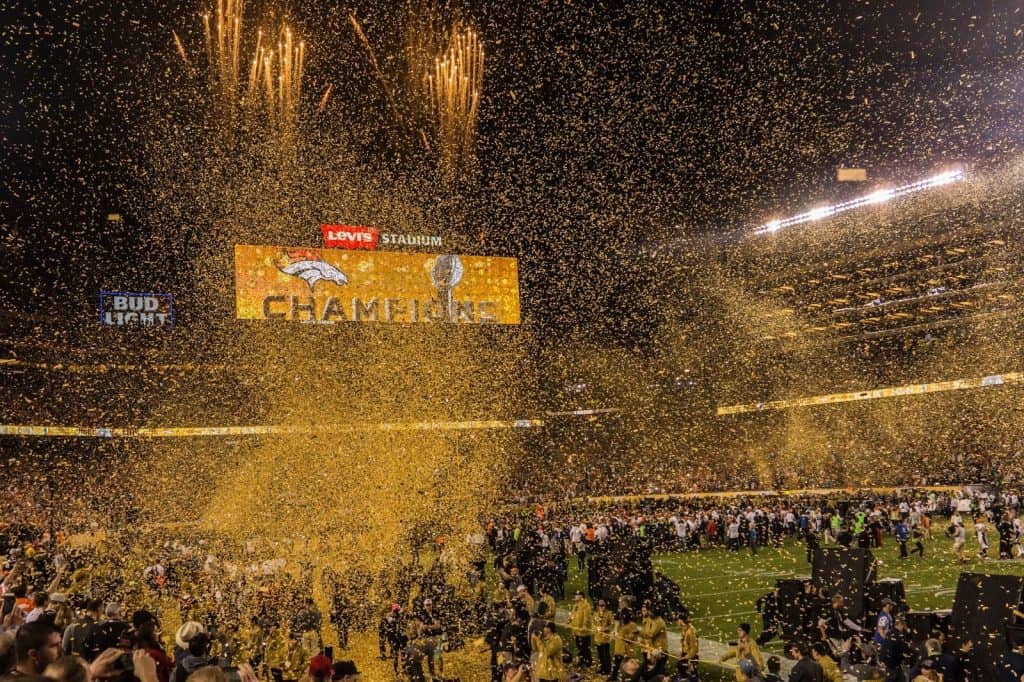 How To Watch the Super Bowl on Canadian Television
The National Football League Championship receives significant coverage in Canada as it is simultaneously televised on both CTV and TSN as well as on RDS, the French-language channel that is aimed at les Québécois.
Note that several US-based channels that are situated near the border may be watched in Canada as well. For example, Fox is broadcasting Super Bowl LVII, meaning that any Fox affiliates that are available in Canada can be utilized to watch the game.
However, Canadian-based American football fans should note that simultaneous substitution is expected to take place for almost all broadcasts available in Canada, resulting in Canada-focused advertisements replacing famous US-produced ones that are airing south of the border. The only exceptions expected would be when viewers use over-the-air means to watch a US-oriented broadcast. (But hey, there's always YouTube!)
Stream Super Bowl LVII in Canada
If you are looking to enjoy cordless access to Super Bowl 2023, all you need to do is subscribe to DAZN for a month, which costs CA$24.99/mo. You could also pay CA$199.99 for an annual subscription, which would allow you to not only watch the Super Bowl but every NFL game throughout the season — without bothering with cable TV at all.
Other sports events that are included in a DAZN subscription in Canada include UEFA Champions League, rugby, tennis, and darts events. Subscribers will receive access to channels such as the NFL Network and MLB Network as well.
DAZN also offers streaming access to the Super Bowl to subscribers in Austria, Germany, Switzerland, and Japan. Note that other sports offerings will vary by country.
In Canada, you can watch every playoff game:
Alternately, TSN offers a live sports streaming service, TSN Direct. Its pricing is the same as DAZN's.
TSN is has also rolled out a new digital service called TSN+, which offers data-enhanced streaming of NFL games — including the Super Bowl — among other augmentations, multicasts, and bonuses for other sports events. TSN+ costs $19.99/mo or $199.90/yr.
Live Streaming Devices to Watch Super Bowl LVII in Canada
DAZN supports most of the streaming devices in use today:
Mobile Devices: Amazon Fire tablet, Android OS devices, iOS devices
TVs and TV Devices: Amazon Fire TV, Android TV, Apple TV, Chromecast, Cox, LG Smart TV, Samsung Smart TV, Roku TV, Vizio TV, Xfinity
Gaming Consoles: PlayStation 4 and 5, Xbox One Series, Xbox X and S Series.
Wrapping Up
Simply put, if you would like to enjoy streaming access to the Super Bowl, DAZN is your best option. It is available for CA$24.99/mo, so that would be your total cost to watch all the action each game day. And you would also get the rest of its sports offerings for the remainder of the month at no extra charge.
Also keep in mind for the next NFL season that DAZN offers access to all games, not just the Super Bowl. Sign up today!
FAQ
Which NFL games can I watch on CTV?
Bell Media's CTV is the official over-the-air home of the NFL in Canada. It airs all the Sunday afternoon games, which in the US are broadcast on CBS (if the away team is a member of the AFC) or Fox (if the away team is in the NFC). It also covers all the postseason matchups up to and including the Super Bowl.
Which NFL games are broadcast on TSN?
TSN is co-owned by CTV, and provides all the prime-time games. This includes Thursday Night Football, Sunday Night Football, and Monday Night Football. In the US, these games appear on Amazon Prime Video, NBC, and ESPN, respectively. It will also be airing full Super Bowl Sunday coverage, along with CTV, as well as streaming it on the TSN.ca website and the TSN app (be prepared to log in with your TSN account).
Which NFL games can I watch en Français on RDS?
RDS, as the only French-language NFL provider, carries NFL games. You can watch all the prime-time games Thursday, Sunday, and Monday evenings. You can also catch every NFL Playoff contest, leading up to and including the Super Bowl. David Arsenault supplies all French play-by-play commentary for the NFL and CFL, with color commentary by Pierre Vercheval, Bruno Heppell and Matthieu Proulx.
Have any Super Bowl channels or TV providers changed in Canada since last year?
Nope. CTV, TSN, RDS, and DAZN have all been providing NFL for several years, with DAZN joining the party most recently in 2017. So whatever channel or live TV streaming service you tuned into last year on Sunday, February 13, to watch the Los Angeles Rams win Super Bowl LVI at SoFi Stadium, you can assume that it will be covering LVII this year.
What's the halftime show this year?
The Apple Music Super Bowl LVII Halftime Show features international singer-songwriter superstar Rihanna. This year is the first time Apple Music is taking over sponsorship from Pepsi, who have had their name on the show for a decade. No word on whether RiRi is bringing any friends along (like, say, Jay-Z), but, as Rihanna's first public appearance in five years, it's one of the most hotly anticipated halftime events in recent memory.
Before the game, Grammy-award-winning singer Chris Stapleton will be performing the American national anthem. This is the second year a country music artist has gotten the pregame gig, with Mickey Guyton singing "The Star-Spangled Banner" at LVI.
Last year's Super Bowl Halftime Show headliner was Dr. Dre, with special guests Snoop Dogg, Kendrick Lamar, Eminem, and Mary J. Blige.
I'm traveling to the US from Canada — how do I watch the Super Bowl in the States?
There are several excellent streaming services that include Fox and/or Fox Sports 1, the channels the Super Bowl is airing on here in the States. Our favorite is FuboTV, but Sling TV's Sling Blue package gets the job done and is half the cost. Others include Hulu Live, DIRECTV STREAM, and YouTube TV. None of them have contracts, so you can subscribe for a month just to watch the Super Bowl and then cancel. You can get more information on our main Super Bowl page.
Page Updates
▼
▲
Updated some section headings. Updated some sub-sections. Image changes.

Updated some sub-sections. Pricing updates. Additional links.

Added streaming info. Reworked one section. Changed some content in main section. Updated some section headings.

Image changes. Added some more links. Formatting changes.

Added table of contents. Pricing updates. Added a few links. Misc content updates.

Changed some content in main section. Formatting.
Latest posts by Frank Moraes
(see all)