Northern California sports fans will want NBC Sports California if they are interested in baseball, basketball, and hockey. It's the home of the A's, Kings, and Sharks. Read on to learn how cord-cutters can get it!
In a hurry? There are a few streaming services that provide it. Here are our three favorites:
FuboTV: This streaming service is especially good for sports fans even though it has a broad selection of 130+ channels in its base plan. FuboTV allows you to try out its service free for 7 days.
DIRECTV STREAM: More expensive but with other regional channels depending on your location. Also includes over 100 other channels in its Choice Plan. A 5-day free trial is now available for DIRECTV STREAM.
Hulu + Live TV: This service will please the whole family since it also includes Disney+ and ESPN+. Try one month for $69.99.
If you can't watch your favorite sports because of your location, get ExpressVPN to access the content you deserve.
Unfortunately, these three streaming services aren't available in . But if you've already paid for the right service, and just can't watch because of your location, there is an easy way to get the content you deserve. You need a VPN, like one of the following.
ExpressVPN: Premium VPN provider that just works, with 3,000+ locations in 94 countries. Supports five simultaneous devices and comes with a 30-day money-back guarantee. (ExpressVPN review)
Surfshark: Connect to over 3,200 servers in 99 countries (+ tonnes of US metro areas). Try it with a 7-day free trial.
NordVPN: Connect to over 5,000 premium servers in 60+ countries. Comes with a 30-day money-back guarantee!
If you're overwhelmed and not sure where to begin, you'll find all the answers in our full VPN guide.
NBC Sports California is the destination for fans of the Oakland Athletics (MLB), Sacramento Kings (NBA), and San Jose Sharks (NHL).
It encompasses half of the dual regional sports networks that fans of Northern California sports teams enjoy with NBC Sports Bay Area covering the San Francisco Giants (MLB) and Golden State Warriors (NBA).
If you live within NBC Sports California's broadcast area and would like to secure cordless access to that regional sports network, consider DIRECTV STREAM ($99.99/mo), FuboTV ($88.98/mo), and Hulu + Live TV ($69.99/mo).
Sign Up for a Free 7-Day Fubo Trial
Unblock Your Favorite Movies and Shows With a VPN
If you can't watch your favorite movies and shows because of your location, a VPN will allow you to get the access you are entitled to, plus extra security and unequalled privacy. Check out our VPN Guide for everything you need to know, including our top pick ExpressVPN.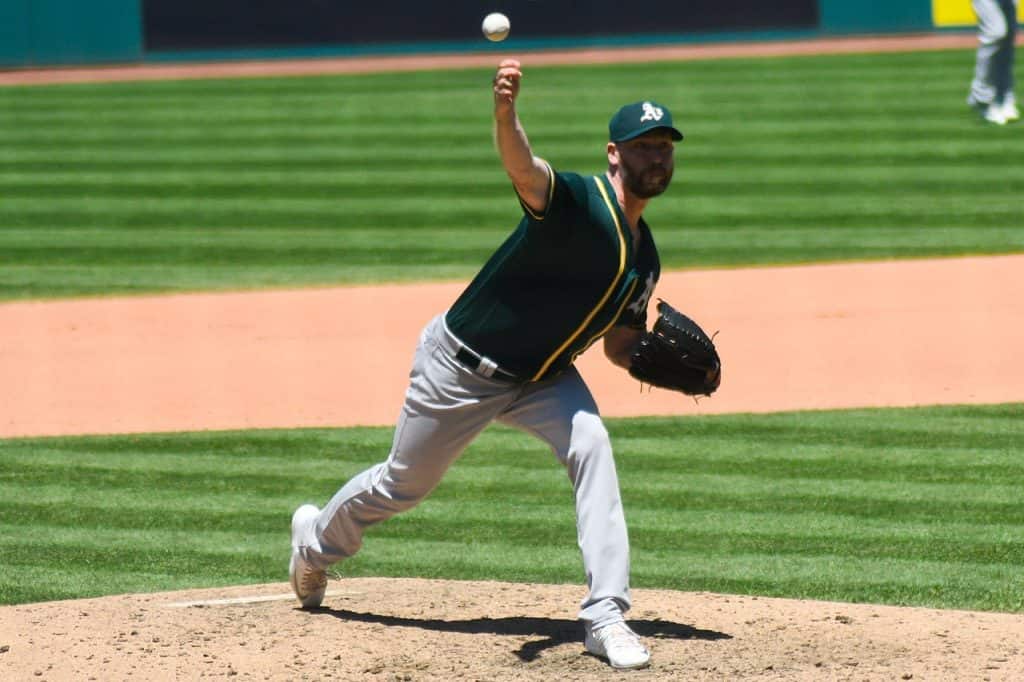 Streaming NBC Sports California
Due to various contract disputes that have occurred over the past several years, the number of streaming services that provide NBC Sports California to its in-market subscribers has decreased significantly. However, you do still have good choices to consider.
FuboTV

FuboTV ($88.98/mo) is a great option if you are focused on getting NBC Sports California. It offers over 130 sports-heavy TV channels including those that allow you to watch nationally telecast regular-season and postseason games played by these teams. The channels include ABC, ESPN, Fox, FS1, and MLB Network. It's also probably the best service for soccer fans overall.
For more details, see our FuboTV review.
Sign Up for a Free 7-Day Fubo Trial
DIRECTV STREAM

DIRECTV STREAM ensures access to ABC, ESPN, Fox, FS1, TNT, TBS, and MLB Network as well as NBC Sports California. To get it, you need the Choice plan for $99.99/mo.
Just based upon this, Hulu + Live TV is a better deal. But if you live outside the Bay Area, it may be a good choice. For example, Eugene subscribers get access to NBC Sports California, NBC Sports Bay Area, and ROOT Sports (giving you access to the Portland Trail Blazers).
See our DIRECTV STREAM review for more information.
Get DIRECTV STREAM Free for 5 Days
Hulu + Live TV

Hulu + Live TV ($69.99/mo) is arguably your best option if you want to get NBC Sports California and the other channels that broadcast Oakland Athletics, Sacramento Kings, and San Jose Sharks games. It is less expensive than FuboTV and DIRECTV STREAM and gives you access to 85+ other channels including ABC, ESPN, Fox, FS1, TNT, and TBS.
Just note one minor hiccup; it does not provide access to the MLB Network, which could cause the missing of an A's playoff game. Otherwise, it's an exceptional choice for fans who want to watch as much northern California sports as possible.
For more information, see our Hulu + Live TV review. You can also check out YouTube TV, which offers a similar service.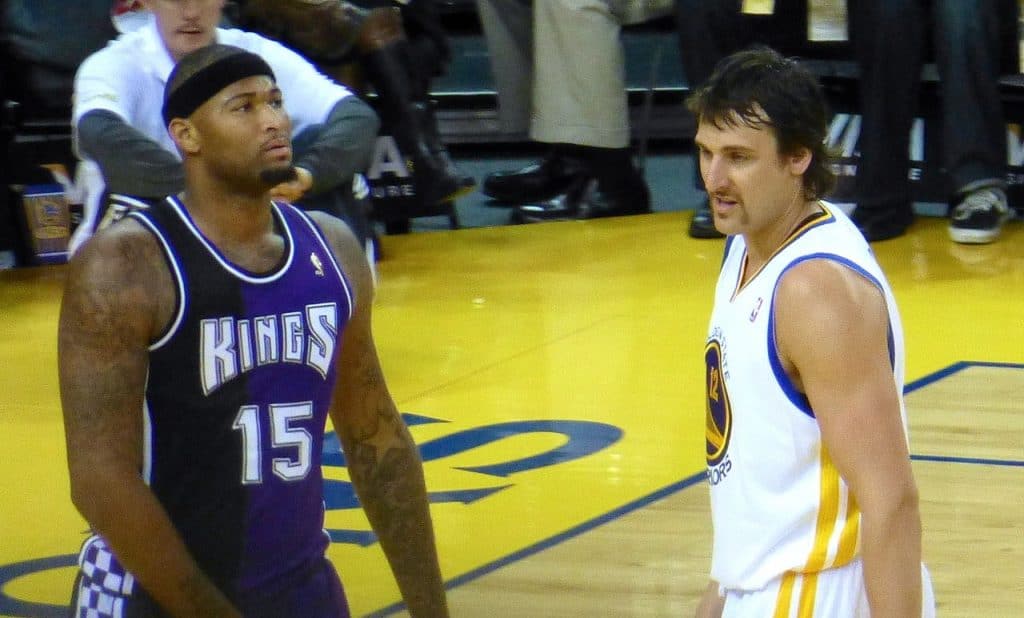 Other Options
Apart from cable and satellite, these are the only options to watch NBC Sports California. But there are other options for watching Athletics, Kings, and Sharks games.
Set Up an Antenna
One really affordable option that you can take advantage of is using an antenna and solely watching games played on network television.
This may be a limited option during these teams' regular seasons, but it will guarantee that you can watch all but one of them play for a championship. That is because Fox airs the World Series and ABC broadcasts the NBA Finals.
However, some Stanley Cup Finals will be broadcast on TNT. But this is an exception. Last year, it was on ABC. And the last time it was cable-only was in 1994.
Non-RSN Streaming
You could also take advantage of a streaming service that does not offer NBC Sports California. This would limit you to nationally broadcast games. But that provides more action than you may realize.
For example, Sling TV's Orange + Blue plan ($55.00/mo) gets you ESPN, FS1, TBS, and TNT, as well as ABC, Fox, and NBC in select markets. Vidgo ($69.99/mo) offers Fox, ABC, ESPN, and FS1. However, Vidgo does not offer TBS or TNT.
Out-of-Market Streaming
Of course, if you are located outside of the blackout regions for the A's, Kings, and Sharks you can watch their games on out-of-market broadcast servies. This is an expensive way to go but likely worth it if you are a fan in some far-flung location:
MLB.TV ($24.99/mo): Get access to every MLB regular game except for those featuring your local team(s). Spring Training games are also available.
NBA League Pass ($14.99/mo): Provides all NBA games except for one with your local team and nationally broadcast games on ABC, ESPN, and TNT.
Sign Up for a Free 7-Day Fubo Trial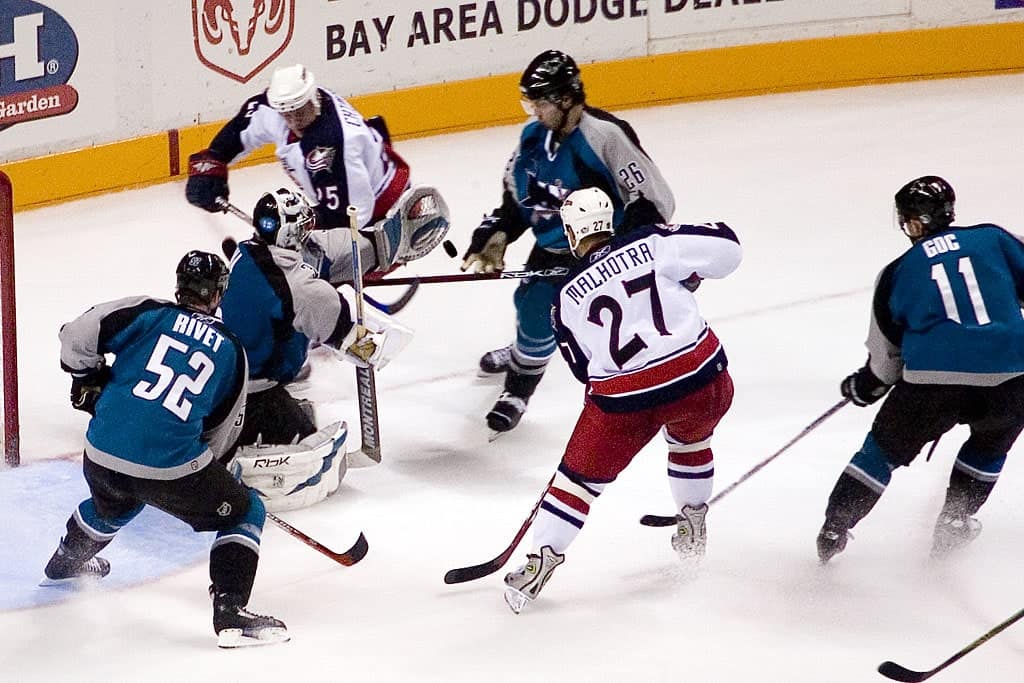 Live Stream NBC Sports Bay Area With These Devices
The most popular streaming devices are supported by all the streaming services we've discussed:
Amazon Fire TV
Android devices
Android TV-compatible smart TVs
Apple TV
Chromecast
iOS devices
Roku
Samsung smart TVs
Web browsers.
You can also get a proprietary device from DIRECTV STREAM for $120 or for $5/mo for 24 months.
There are other devices supported by FuboTV and Hulu:
LG smart TVs
Vizio SmartCast TVs
Xbox One.
FuboTV supports TVs from Hisense. And Hulu supports the gaming systems PlayStation and Nintendo Switch.
Sign Up for a Free 7-Day Fubo Trial
Superpower Your Live TV Streaming With a VPN
You can't beat a VPN for privacy, security, and access. We have used them for years as an important part of our streaming toolkit and we recommend ExpressVPN.
NBC Sports California: Details
NBC Sports California used to be known as Comcast SportsNet California and Comcast SportsNet West. Comcast purchased NBCUniversal in 2011 but it wasn't until 2017 that the channel wasn't rebranded as an NBC Sports regional sports network.
It has brought live regional broadcasts of sporting events to those based in Northern California and nearby regions since it launched in 2004. Its initial focus was broadcasting Sacramento Kings games.
Where Is NBC Sports California Available?
NBC Sports California's coverage area stretches across Northern California with its cutoff line roughly between Fresno and Bakersfield/San Luis Obispo. Eastward, it stretches across Nevada. Northward, it reaches as far as Eugene, OR. Westward, its coverage area stretches to and includes Hawaii.
However, just because you are in its coverage area does not mean that you can watch all Sacramento Kings, San Jose Sharks, and Oakland Athletics games that it broadcasts.
That is because some of those teams are blacked out in some areas. For example, you cannot watch the Kings in the Bay Area or its Sharks games in Hawaii, Oregon, or southern Nevada.
Which Sports Teams Are Shown on NBC Sports California?
NBC Sports California broadcasts a significant percentage of games played by the Oakland Athletics, Sacramento Kings, and San Jose Sharks. This is essentially all of them that are not broadcast nationally (plus many that are). All these feature pregame and postgame shows.
However, that is not the limit to NBC Sports California's coverage of local professional sports. It also airs an impressive array of TV shows related to the San Francisco 49ers, including 49ers Press Conference, 49ers Talk, 49ers: Ask Papa, 49ers Game Plan, and 49ers: In the Huddle.
Like its sister station, NBC Sports California broadcasts some West Coast Conference games including those with Pacific, St Mary's, San Francisco, and Santa Clara University.
NBC Sports California also broadcasts news and other content (but no games) about the Las Vegas Raiders. This is a holdover from when the Raiders were in Oakland. And, knowing the Raiders, they may again be in Oakland!
NBC Sports California Plus and NBC Sports California Plus 3
With how full NBC Sports California's schedule can get with live sports events, on numerous occasions, two or three of them will be played simultaneously. At that time, the network puts into use one or both of its overflow channels, NBC Sports California Plus and NBC Sports California Plus 3.
NBC Sports Bay Area
NBC Sports Bay Area and NBC Sports California, when taken together, bring you local broadcasts of every non-NFL major league sports team in Northern California. NBC Sports Bay Area handles the teams that NBC Sports California does not. This includes the San Francisco Giants and Steph Curry's Golden State Warriors.
Do keep in mind that those based in the Sacramento area cannot watch Warriors games that are shown on NBC Sports Bay Area as the Kings have sole possession of the area as a local media market.
All streaming services that offer NBC Sports California also provide NBC Sports Bay Area.
NBC Sports California Commentators
Glen Kuiper and Dallas Braden help paint the picture of Oakland Athletics games with their words. Both have professional playing experience, Kuiper in the minor leagues and Braden for five seasons with the A's. Shooty Babitt is on hand in the studio for analysis pre- and post-game.
Sacramento Kings broadcasts are accompanied by the voices of Mark Jones (play-by-play) and Kayte Christensen-Hunter (analysis).
Randy Hahn is the play-by-play announcer for NBC Sports California's San Jose Sharks broadcasts. Bret Hedican accompanies him as analyst for most games. In the other cases, Drew Remenda takes on that role. In the studio, there are Brodie Brazil and Curtis Brown.
Wrapping Up
If you are looking to garner access to NBC Sports California without cable, consider the services offered by DIRECTV STREAM ($99.99/mo), Hulu + Live TV ($69.99/mo), and FuboTV ($74.99/mo).
Sign Up for a Free 7-Day Fubo Trial
FAQs
What is CSN California?
The channel now known as NBC Sports California was founded in 2004 as Comcast SportsNet West. In 2008, this name was changed to Comcast SportsNet California to pair it with Comcast SportsNet Bay Area. Often, it was referred to simply as CSN California. Comcast purchased NBC in 2011. And in 2017, both the Comcast SportsNet channels became known as NBC Sports.
Can I watch the San Jose Earthquakes on NBC Sports California?
NBC Sports was the home of the Earthquakes up through the 2022 season. But starting in 2023, MLS and Apple TV+ have teamed up to create MLS Season Pass. It allows subscribers to watch all the games they like — no blackout restrictions. Unfortunately, it is a bit pricy — $14.99/mo or $99.00/season. But if you are a serious Earthquakes fan, that's a deal.
Can I watch A's, Kings, and Sharks games on the MyTeams app?
You can no longer watch live games through the MyTeams app. You must either use the app provided by your live TV streaming service or the NBC Sports App using your TV Everywhere credentials. (You can do the same with NBCSports.com.) However, you can still use MyTeams to follow the teams and it will provide links that will open the NBC Sports App.
How can I watch the Athletics' divisional rivals?
Get all the information you need to watch the other American League West games here:
How can I watch the Kings' divisional rivals?
Get all the information you need to watch the other Pacific Division games here:
Sign Up for a Free 7-Day Fubo Trial
How do I watch other sports channels without cable?
If you want to watch other sports-oriented channels without cable, see the following guides:
Ditch "Big Cable" Now – 3 Simple Steps to Cut the Cord
Pick the right streaming service
Get the content you deserve with the best VPN.
Supercharge your internet provider
That's it — you'll save money, take back control, and enjoy TV more!
Latest posts by Frank Moraes
(see all)