Only a few more fixtures to go! The 2023 ICC Men's Cricket World Cup Finals are almost here. Watch all three matches for just $5/mo on Sling TV!
In a hurry? You can watch the ICC Men's Cricket World Cup Finals — and most other world cricket — with Willow TV. You can get Willow TV through Sling TV for as little as $5/mo if you go for a combo with one of Sling's many tasty international packages. Subscribe today!
The ICC Cricket World Cup is held every four years by the International Cricket Council (ICC). It uses the eight-hour ODI (One-Day International) format, as opposed to five-day Test Cricket or three-hour T20 (like the Indian Premier League.
This year, ten teams have been vying for the top spot over 48 total matches. Ireland, Zimbabwe, and the West Indies (for the first time) failed to make it to the group stage. As of this writing, there are still three group stage matches to go before the Cricket World Cup knockout stage.
India was the first to qualify for the CWC23 semifinals after soundly kicking Sri Lanka's butt with 302 runs. South Africa was next after 2019 CWC runners-up New Zealand went down to Pakistan, allowing SA to blow past them in points. And finally, Australia took out Afghanistan to tie points with South Africa, giving them the likely #2 and #3 spots.
The fourth team for the semi-finals is yet to be 100% determined, between New Zealand and Pakistan, but will almost certainly be NZ. Pakistan would have to knock off ICC World Cup defending champions England by 287 runs in their upcoming game (ODI 44 of 48), or otherwise surpass NZ in points.
But it's the World Cup — anything could happen. Sign up for Sling TV to make sure you see Virat Kohli, Babar Azam, Rohit Sharma, and the rest of your favorite cricket stars in action!
How to Watch 2023 ICC Men's Cricket World Cup Finals on Sling TV
Willow TV is still the home of televised cricket in the United States, for now, at least (ESPN+ has been moving in on their turf lately). This year, Willow is the exclusive broadcaster of the ICC Men's World Cup, including the finals.
You can get Willow TV as a standalone service, but we're not sure why you would want to when you can use Sling TV to bundle it with any of Sling TV's fantastic TV packages.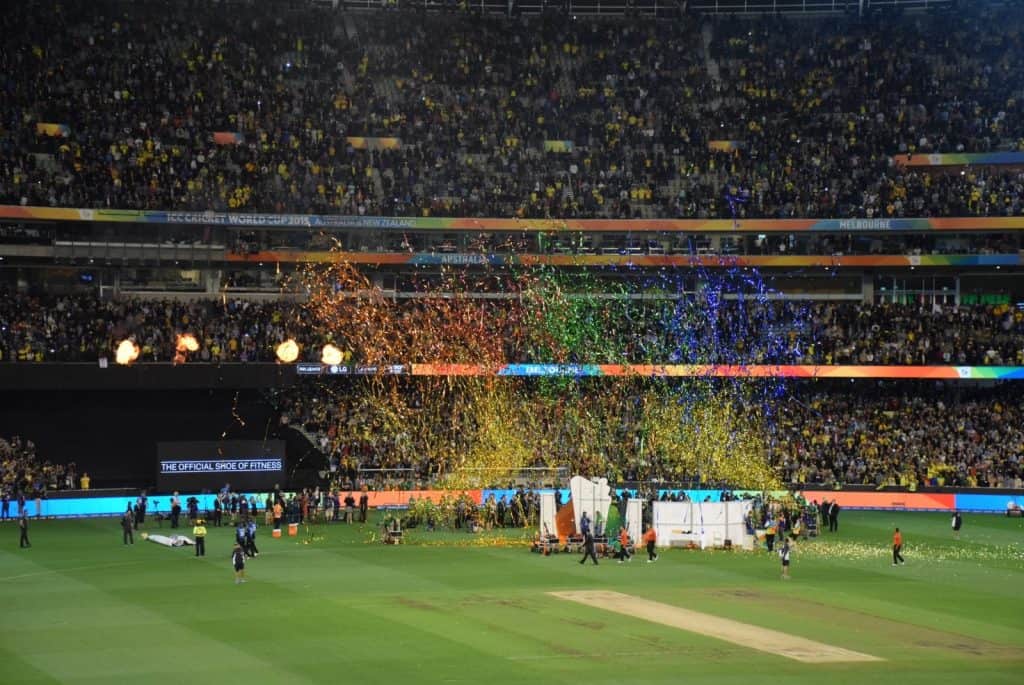 Willow TV on Sling TV
The Willow Cricket Mini package is just $10 a month and comes with Willow HD and Willow Xtra. But wait, it gets even better — snag it for a whole year at only $60, making it a cool $5 per month.
If you're thinking, "What if I want it all?" — no worries! Add the Willow Cricket Mini package to either Sling Orange or Sling Blue for just $5 per month each. These base plans are packed with dozens of live TV channels and on-demand content, so you'll have your cricket fix along with a whole lot more. Game on!
TV from South Asia and More on Sling TV
Sling TV takes the spotlight with its exceptional non-English international plans, a real game-changer, especially for those with roots in Asia.
Urdu Pack ($10/mo): 17 channels including the Willow channels.
World Sports ($10/mo): 6 channels including Willow, beIN Sports, and Premiere.
Panorama Italiano ($5/mo): 3 channels — add World Sports for $5/mo more.
South Plus ($10/mo): 11 channels including the Willow channels.
Bangla Super ($15/mo): 6 channels including the Willow channels.
Desi Binge Plus ($15/mo): 6 channels including the Willow channels.
Dakshin ($20/mo): 19 channels including the Willow channels.
Punjabi Super ($24.99/mo): 20 channels including the Willow channels.
Dakshin Mega ($25/mo): 23 channels including the Willow channels.
Hindi ($30/mo): 16 channels including the Willow channels.
Urdu-Hindi ($30/mo): 20 channels including the Willow channels.
Hindi Mega ($44.99/mo): 28 channels including the Willow channels.
This is precisely why we swear by Sling TV as the ultimate gateway to Willow TV. Unless your world revolves solely around cricket, Sling opens up a treasure trove of diverse entertainment options.
And hold on to your seat because there's more – you'll enjoy a generous 50 hours of cloud DVR storage. Although, with Sling's nifty Catch-Up feature archiving all matches for 8 days, you might find yourself not needing it as much. Plus, the flexibility to stream on up to 3 devices simultaneously. (Note: Sling Orange is the exception.)
But wait, there's one more ace up Sling's sleeve – its extensive support for streaming devices. Both cover the basics: Amazon Fire TV (Firestick), Android mobile, Android TV, Apple TV, Chromecast, iOS (iPhone), Roku, Samsung, and Xbox. Yet, Sling goes above and beyond by throwing in compatibility with devices like Google Nest, Oculus, and TIVO Stream. Dive into our Sling TV Devices page for the full scoop!
2023 ICC Men's Cricket World Cup Finals Schedule
The ODI World Cup finals will take place over three matches: two semi-finals, and then a final to determine the champion. India is locked into first place in the standings, and Australia and South Africa will almost definitely be second and third.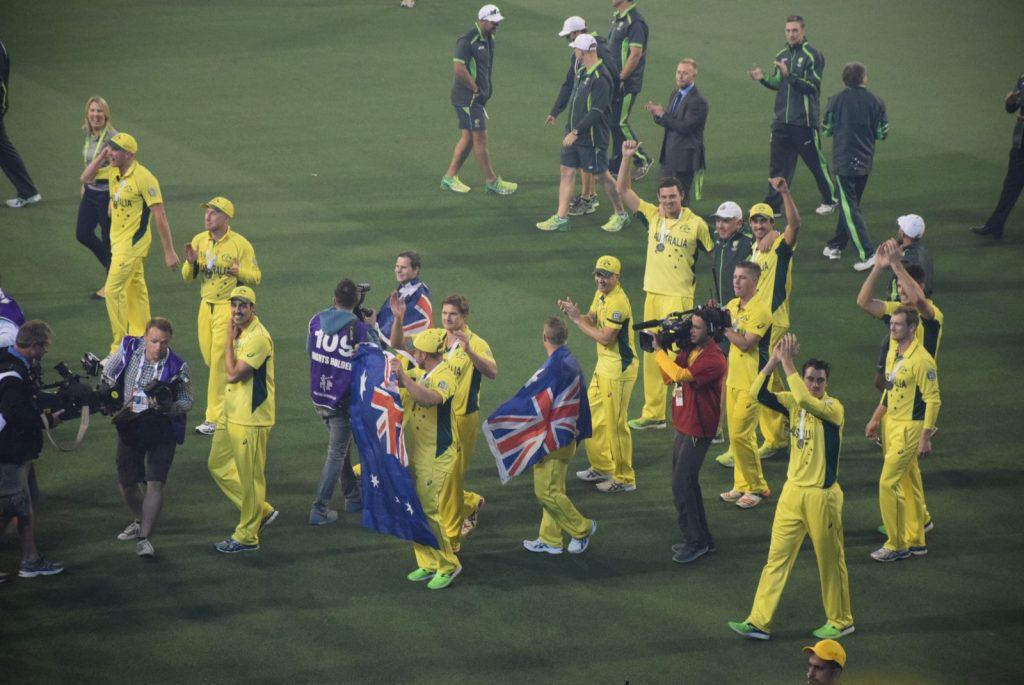 All times are in Eastern, and no, the "am" is not a typo. The games are scheduled for local time in India — sorry, North America.
Semi Final 1: India vs 4th Place (Wednesday, Nov 15 at Wankhede Stadium, Mumbai)
Semi Final 2: 2nd Place vs 3rd Place (Thursday, Nov 16 at Eden Gardens, Kolkata)
Final: TBD vs TBD (Sunday, Nov 19 at Narendra Modi Stadium, Ahmedabad)
Other locations used earlier in the ICC Men's Cricket World Cup include M. Chinnaswamy Stadium in Bengaluru and Maharashtra Cricket Association Stadium in Pune.
Wrapping Up
So if you're hoping to catch another moment like Aussie Glenn Maxwell's record-breaking knock — that some are calling the greatest-ever individual innings in 50-over — that led to Afghanistan's defeat and Australia's semifinal berth, don't wait. Sign up for Willow TV on Sling TV today! Save 50% on Sling TV now!
FAQ
Which teams have been eliminated from the World Cup semifinals so far?
Five teams have been unquestionably eliminated from moving up to the ICC Men's Cricket World Cup semifinals: Netherlands, Sri Lanka, Bangladesh, England, and Afghanistan. Pakistan or New Zealand (most likely Pakistan) will soon join them, leaving just the top four to battle it out.
The rankings matter, though, because the top seven teams will qualify for the 2025 ICC Champion's Trophy, the next major ODI tournament. Automatically qualifying host-country Pakistan, Afghanistan, England, and Bangladesh will be popping up there, despite missing out on the semifinals.
Featured photo: The 2015 ICC Men's Cricket World Cup Trophy in Sydney, Australia / photo by Vijay Chennupati under CC BY 2.0 via Flickr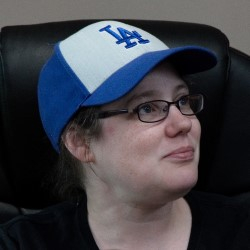 Latest posts by Alanna Baker
(see all)