Hulu + Live TV has over 85 popular live channels such as Discovery, History, A&E, and ESPN. Even better, your monthly subscription includes the entire Hulu on-demand library, all of Disney+, and the global sports action of ESPN+ just for good measure.
Hulu Live is heating up its summer lineup with tons of new release movies, fresh original series, and returning favorites. So stock up on the ice-cold drinks, aim a fan at the couch, and try to move as little as possible — because between Hulu, Disney+, and ESPN+, and all the live channels, this streamer has the entertainment covered.
We're going to let you in on what's coming to Hulu, Disney+, and ESPN+ in August, later this fall, what'll be here in time for the holidays, and what you can look forward to beyond. So without further ado, here's what's coming soon to Hulu + Live TV (plus Disney+ and ESPN+):
August 2022
Star Wars, kids shows, sports documentaries, live music and sports, and much more — all coming in the next 31 days. Check it out:
New and Returning Series
Reservation Dogs — Season 2 (August 3, Hulu): The critically-acclaimed series about four Indigenous teens is back.
Password — Series Debut (August 10, NBC/Hulu): Watch the revival of the classic game show live on NBC or on demand on Hulu the next day.
This Fool — Series Debut (August 12, Hulu): South Central homeboy Julio Lopez works to improve his community but isn't as successful at improving himself in this feelgood comedy.
Hotties — Series Debut (August 16, Hulu): Part dating contest and part cooking competition, this outrageously spicy new series brings the heat.
She-Hulk: Attorney at Law — Series Debut (August 17, Disney+): Jennifer Walters, attorney to the super-powered, becomes a super-human herself when she's accidentally infused with her cousin Bruce Banner's blood.
Mike — Series Debut (August 25, Hulu): Trevante Rhodes stars as Mike Tyson in this feature film about the iconic boxer.
Little Demon — Series Debut (August 26, FXX/Hulu): An ordinary girl (Lucy DeVito) living with her single mom (Aubrey Plaza) in Delaware finds out she's actually the daughter of Satan (Danny DeVito) on her first day of seventh grade. From the mind that brought you Rick & Morty.
The Patient — Series Debut (August 30, Hulu): Steve Carrell plays a therapist who is abducted by his serial killer patient and tasked with curing him of his homicidal tendencies.
Andor — Series Debut (August 31, Disney+): Not to be confused with the forest moon of Endor (where the Ewoks are) from Return of the Jedi, this new series is about Cassian Andor, the spy who teamed up with Jyn Erso in Rogue One: A Star Wars Story to steal the Death Star plans for the Rebellion.
Original Movies and Docuseries
CMA Fest (August 4, ABC/Hulu): Country music's biggest stars in highlighted performances from the four-day 49th CMA Fest in Nashville.
Prey (August 5, Hulu): A prequel to Predator in which the Comanche warrior Naru leads her tribe against the extraterrestrial hunter in 17th century America.
Legacy: The True Story of the LA Lakers (August 15, Hulu): Basically, the authorized, documentary version of fictionalized HBO Max series Winning Time: The Rise of the Lakers Dynasty, which covers roughly the same period and subject matter.
On the Count of Three (August 17, Hulu): Dark comedy concerning suicidal best friends Val's and Kevin's last day together.
Welcome to Wrexham (August 25, FX/Hulu): The wild and wacky true story of the purchase and manage the north Wales soccer club Wrexham Red Dragons by Ryan Reynolds and Rob McElhenney. We're picturing it as a kind of real-life Ted Lasso.
Live Sports
Hulu + Live TV is a fantastic service for sports fans.
Soccer
Soccer fans: ESPN+ is the home of all out-of-market non-national MLS games. That doesn't include the All-Star Game at Minnesota United's Allianz Field in St Paul on August 10 — but if you have Hulu + Live TV, you can still stream it live on ESPN!
Additionally, Spain's premier league (and also one of the best in the world), La Liga, starts its season on August 14th and ESPN+ will let you watch every game.
PGA Tour 2022
Catch the last four weeks of the 2022 PGA Tour — streaming on four simultaneous live streams on ESPN+.
August 4-7: Wyndham Championship, Sedgefield Country Club, Greensboro, NC
August 11-14: FedEx St. Jude Championship, TPC Southwind, Memphis, TN
August 18-21: BMW Championship, Wilmington Country Club, Wilmington, DE
August 25-28: TOUR Championship, East Lake Golf Club, Atlanta, GA.
UFC on ESPN+
Note that some fights are PPV, but you still need ESPN+ to order.
August 6: UFC Fight Night — Santos vs Hill
August 13: UFC Fight Night — Vera vs Cruz
August 20: UFC 278 — Usman vs Edwards 2 (PPV only)
For the Kids (of All Ages)
Lightyear (August 3, Disney+): Experience the adventure that made Buzz Lightyear such a hit in the Toy Story universe.
LEGO Star Wars Summer Vacation (August 5, Disney+): Finn surprises the rebel crew with a cruise vacation. Hilarity ensues.
I Am Groot (August 10, Disney+): Vin Diesel reprises his role as everyone's favorite anthropomorphic tree in 5 shorts featuring the little sproutling's toddler years.
TrollsTopia (Hulu): The Final Season starts August 11.
Dragons: The Nine Realms (Hulu): Season 3 debuts August 18.
The Croods: Family Tree (Hulu): Season 4 premieres August 31.
Box Office Blasts from the Past on Hulu
Black Swan (August 1): Natalie Portman and Mila Kunis star in Darren Aronofsky's dream-like ballet thriller.
Spider-Man trilogy (August 1): If you've recently seen No Way Home, check out the Sam Raimi trilogy from two decades ago that started it all, third-movie cringey dance sequence and all.
The Wedding Singer (August 1): No, it's not Oscar-material, but Adam Sandler and Drew Barrymore are adorable in this romantic ode to the Eighties. Opinions vary on Billy Idol.
The Devil Wears Prada (August 1): Meryl Streep plays the quintessential boss from hell in this adaptation of the best-selling novel.
The Hate U Give (August 15): In a breakout performance that is not to be missed, Amandla Stenberg portrays a Black teen who witnesses the police shooting of her best friend.
Stream Secure and Unconstrained With a VPN
A good VPN provides extra security and unequalled privacy for everything you do online. It's also an essential tool for getting the most out of your streaming services. Check out our VPN Guide for everything you need to know, including our top pick ExpressVPN.
.
Other brands worth checking out include Hotspot Shield and CyberGhost.
Fall 2022
The fun doesn't stop just because summer does! Coming this fall to Hulu, Disney+, and ESPN+:
The Bad Batch — Season 2 (No date) (Disney+)
Wild Crime — Season 2 (No date) (Hulu)
RapCaviar Presents — (No date) (Hulu)
September 8: Pinocchio — (Disney+)
September 14: The Handmaid's Tale — Season 5 (Hulu)
September 19: Best in Dough (Hulu)
September 22: The Kardashians — Season 2 (Hulu)
September 27: Reasonable Doubt (Hulu)
September 13: Hocus Pocus 2 (Disney+)
October 3: Schitt's Creek — all 6 seasons, fresh from Netflix (Hulu)
October 7-9: LIVE Austin City Limits Music Festival (Hulu)
More great soccer coming up on ESPN on Hulu Live: Decision Day (the MLS regular season finale) on October 9 plus the playoffs leading up to the MLS Cup Final on November 5.
And for the MMA fans, UFC is the gift that keeps on giving:
September 3: UFC Fight Night — Gane vs Tuivasa
September 10: UFC 279 — Chimaev vs Diaz (PPV only)
September 17: UFC Fight Night — Sandhagen vs Song
To Infinity… And Beyond!
And we haven't even talked about the new Willow series coming to Disney+ on November 30, or the Guardians of the Galaxy Holiday Special — yes, that's a thing. Not to mention that after a decade off the air, Matt Groening's Futurama is returning next year to Hulu, or that Disney+ has at least one Star Wars and two Marvel series planned for spring and summer 2023.
But we're getting ahead of ourselves. Stay tuned, Hulu fans!
Ditch "Big Cable" Now – 3 Simple Steps to Cut the Cord
Pick the right streaming service
Get the content you deserve with the best VPN.
Supercharge your internet provider
That's it — you'll save money, take back control, and enjoy TV more!
Page Updates
▼
▲
Updated some sub-sections. Reworked one section. Added useful links.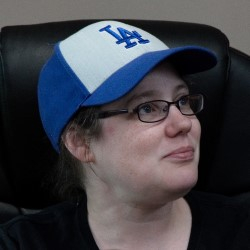 Latest posts by Alanna Baker
(see all)