Watching holiday-themed movies and television shows has been an integral part of the Christmas season for decades, but we've come a long way from gathering around the TV in time for network broadcasts of Frosty the Snowman and A Charlie Brown Christmas. With the gift of Sling TV, it's easier than ever before to curl up with a good Christmas movie whenever — and wherever — the mood strikes.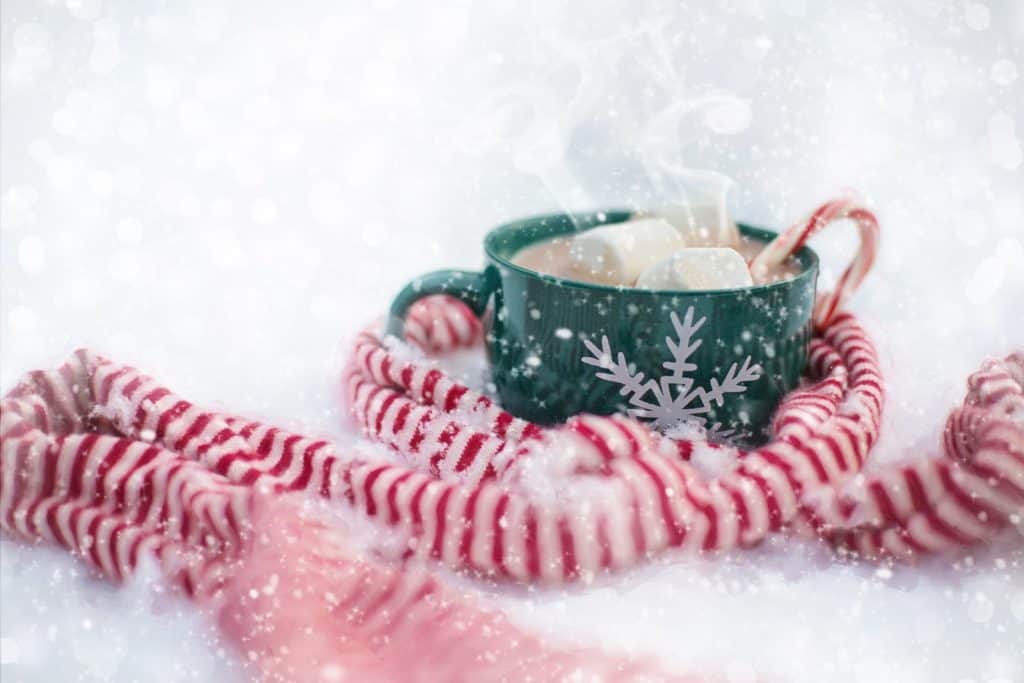 As a premier home streaming service, Sling TV offers live TV and on-demand access to your favorite content across a wide range of devices. Whether you're passing time during a travel delay or getting ready for movie night with the family, Sling always delivers ample holiday entertainment. Best of all, flexible channel packages and optional a la carte additions mean you'll only pay for the content you really want.
So grab a mug of hot chocolate and a handful of roasted chestnuts and settle in for the 8 best places to find your next go-to Christmas classic on Sling TV.
1. Hallmark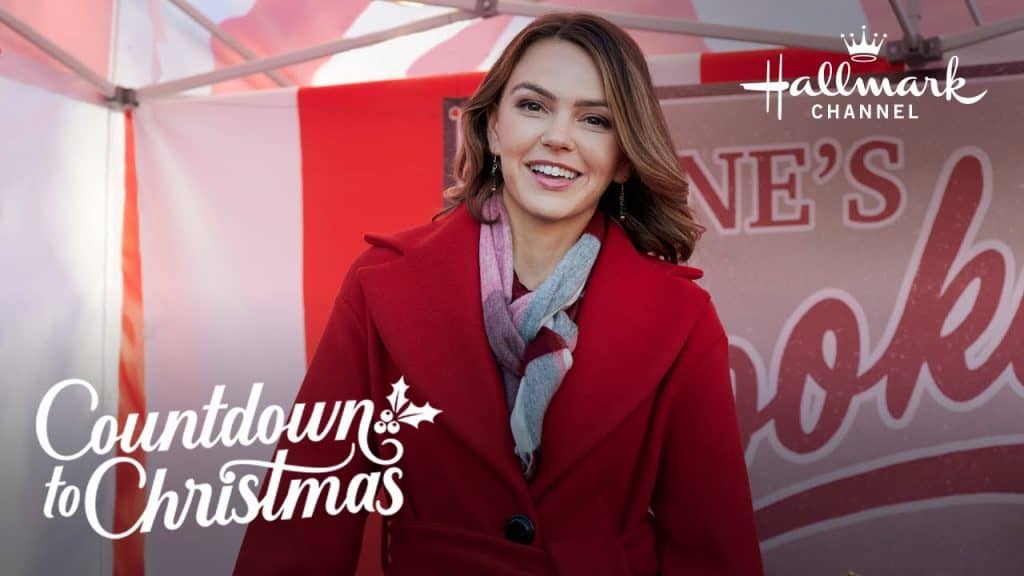 If your appetite for holiday movies is as insatiable as ours, it's safe to say that the King of Christmas Feel-Good Films has you covered. Hallmark's Christmas movies are legendary, and between Hallmark Channel's traditional Countdown to Christmas, Hallmark Movies & Mysteries' Miracles of Christmas, and Hallmark Drama's Home for the Holidays programming, you'll find a staggering 40 new and original flicks to fill your viewing schedule. This includes a diverse range of pictures, from Kwanzaa-themed Holiday Heritage to LGBTQ+-led The Holiday Sitter.
You can get both of these channels, as well as several others, by simply adding the Lifestyle Extra package to your Sling subscription for $6/mo.
Need even more programming to scratch that Hallmark holiday itch? Hallmark Movies Now offers more than 150 original movies, including exclusive productions that can't be found on the company's traditional channel lineup. Popular streaming favorites include A Heavenly Christmas, The Christmas House, Christmas at Dollywood and many others, ensuring there's always something to suit your mood.
To check out this ever-expanding selection of new and classic films, add Hallmark Movies Now a la carte for $6/mo.
2. Freeform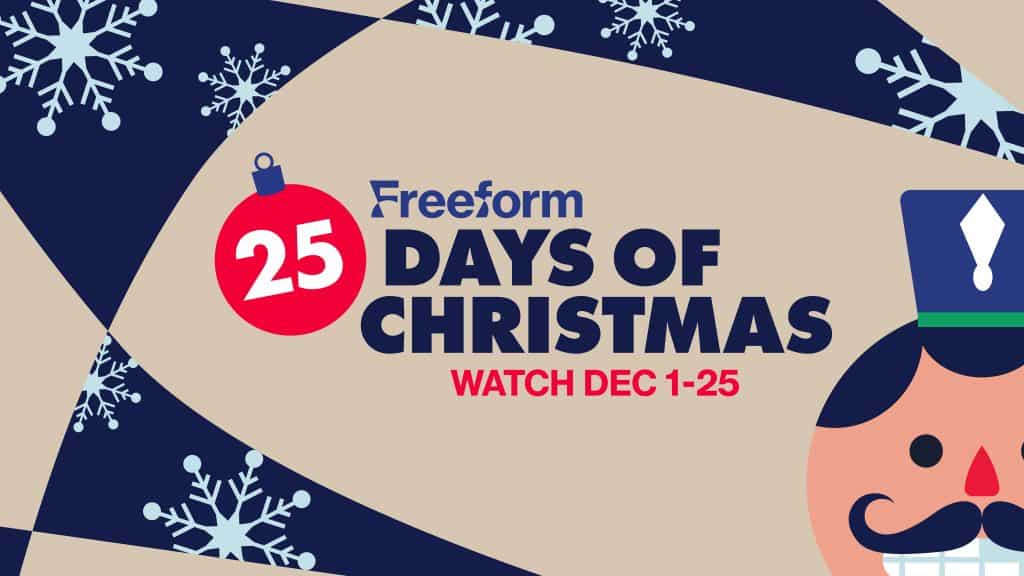 Every holiday season seems to bring a new crop of fantastic films, but there's nothing like the classics to kindle a little Yuletide spirit. Fortunately, Freeform's annual 25 Days of Christmas marathon is playin' all the hits. You can kick back and enjoy your favorite flicks from across the decades, including A Christmas Carol, The Santa Clause, The Santa Clause 2, Miracle on 34th Street, Dr. Seuss' How the Grinch Stole Christmas, Home Alone, Home Alone 2: Lost in New York and more. There's even A Muppet Christmas Carol and Arthur Christmas for the younger ones.
Freeform is owned by Disney, so you'll also find House of Mouse holiday classics like The Nightmare Before Christmas and Disney's A Christmas Carol. If you need a break from all the Christmastime festivities, you can also tune in to catch episodes of TV shows like The Simpsons and Family Guy interspersed throughout the month-long event.
To access Freeform on all your streaming devices, pick up Sling Orange for just $40.00/mo.
3. Lifetime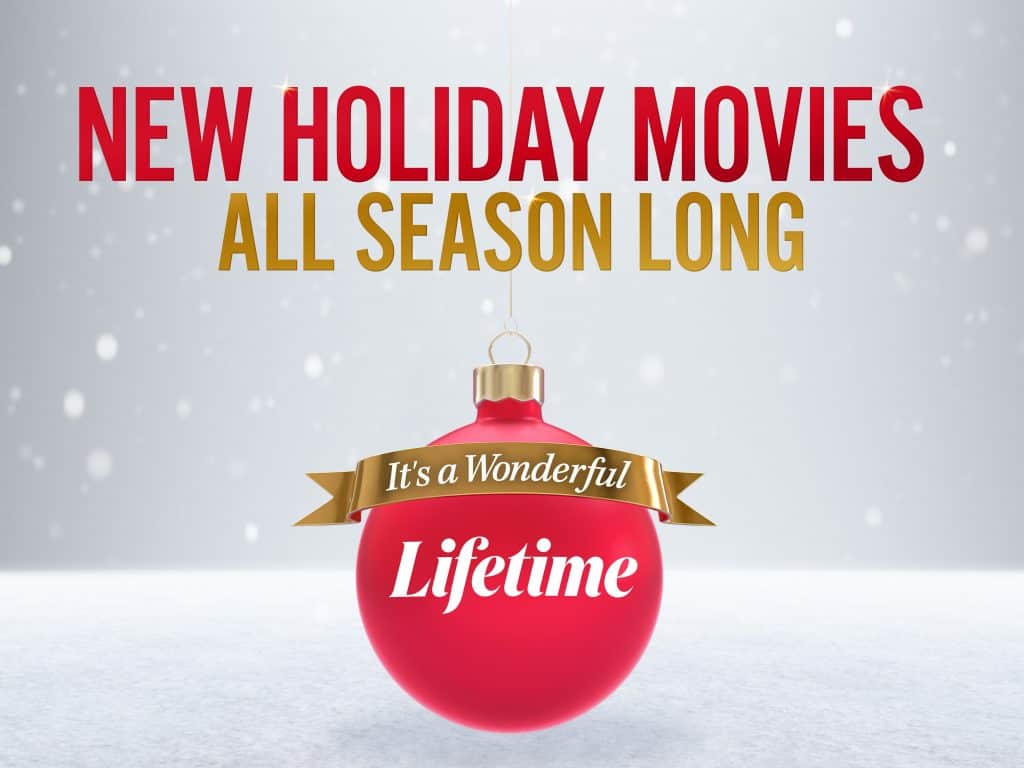 As usual, Lifetime's annual It's a Wonderful Lifetime event offers no shortage of Christmas cheer. With 26 all-new releases on the calendar, there's a lot to love about this year's slate of Lifetime Christmas movies. The star-studded holiday event features an impressive collection of talent both on the screen and behind the scenes, including headline names like Jodie Sweetin, Candace Cameron Bure, Whoopi Goldberg, Patti LaBelle, Mario Lopez and Maria Menounos. Fittingly, Kelsey Grammer even teams up with his real-life daughter, Spencer Grammer, in The 12 Days of Christmas Eve.
Treating yourself to this Lifetime event is as easy as purchasing a Sling Orange or Sling Blue subscription, both of which are priced at just $40.00/mo.
4. AMC
AMC may be better known for its crop of award-winning original series than its movies these days, but that doesn't stop it from holding its annual Best Christmas Ever, a month-long holiday celebration featuring over 62 classic favorites including Elf, Christmas with the Kranks, National Lampoon's Christmas Vacation, Four Christmases, Polar Express, and Fred Claus. Sign up for AMC+ to catch the streaming debut of Christmas with the Campbells, a rom-com with a Christmas twist starring Brittany Snow and Justin Long.
AMC is available with Sling Blue or Orange, either of which are $40.00/mo.
5. Great American Family
Great American Family is run by the former head of Hallmark, so you can bet they know a thing or two about getting in the Christmas spirit. In fact, the network's Great American Christmas schedule includes festive seasonal programming 24/7 throughout the holiday season. The event also features a total of 18 original films, with new movies set to premiere every Saturday and Sunday night.
Great American Family is part of Sling's optional Heartland Extra package, which adds 12 new channels for an additional $6/mo.
6. UP Faith & Family
As a network that specializes in positive, uplifting, family-friendly fare, it's no surprise that the Christmas season is when UP Faith & Family really shines. Settle in with your loved ones and enjoy an assortment of programs that are sure to bring more joy than Santa's sleigh. In addition to a large selection of music specials, faith-oriented shows and feel-good flicks, UP Faith & Family's holiday programming incorporates a clever twist on the classic Advent calendar.
To start unwrapping a new holiday movie every day until Christmas, all you need is the $5/mo UP Faith & Family channel from Sling's extensive a la carte menu.
7. Dove Channel
Even around the holidays, finding engaging, worry-free entertainment that's safe for the whole family can be a challenge. Luckily, Dove Channel makes it easy with a steady stream of wholesome viewing options. There's plenty of content for people of all ages, whether you prefer new and original faith-based films or timeless classics like Scrooge (1935) and Rudolph the Red-Nosed Reindeer (1948). The network also boasts a large collection of animated movies and children's programs, from Christmas Is Here Again to Gumby's Christmas Capers.
The Dove Channel ($5/mo) is yet another premium a la carte option from Sling TV.
8. STARZ
Although it features several traditional favorites, including Jingle All the Way and The Family Stone, STARZ is especially appealing if you prefer your holidays a little on the unconventional side. The premium network is loaded with cult hits and Christmas-adjacent classics, delivering everything from the over-the-top action of Die Hard and Turbulence to the holiday-themed fright fests of Black Christmas and Black Friday.
With or without a base Sling TV package, you can get STARZ a la carte for just $9/mo.
Wrapping Up
Sling's base Blue and Orange packages are both highly affordable at just $40.00/mo for 30-40 channels, or $55.00/mo to get all the channels (over 50) in both packages. All plans come with 50 hours of DVR storage.
With so much quality programming available at your fingertips, you're sure to find new streaming classics to incorporate into your Christmas traditions. 'Tis the season for giving, after all, so why not give yourself the gift of great holiday entertainment with a subscription to Sling TV?
Featured image modified from original by kevinko222 on Pixnio under CC0
Page Updates
▼
▲
Added table of contents. Added links to streaming services. Changed some content in main section. Updated one section. Updates to a section.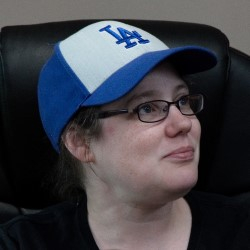 Latest posts by Alanna Baker
(see all)