The English Premier League (EPL) is home to some of the best of soccer in the world. If you are outside of the UK, however, it can be difficult to watch matches. Luckily for Canadians, they have a great option.
In a hurry? If you live in Canada, you don't need to spend a bunch of time looking around. Just sign up with FuboTV Canada for as little as CA$12.50/mo.
Canadians have long enjoyed watching English Premier League soccer. In 2019, many of them celebrated the local broadcasting rights of that competition being awarded.
That meant that they no longer had to garner access to TSN and Sportsnet, the EPL's rights holders in Canada for the previous decades, in order to watch that competition's matches.
But in 2022, FuboTV snatched the contract to stream all 380 games of at least the next three seasons. You can watch it all for just CA$20.00/mo or CA$150.00/yr (CA$12.50/mo).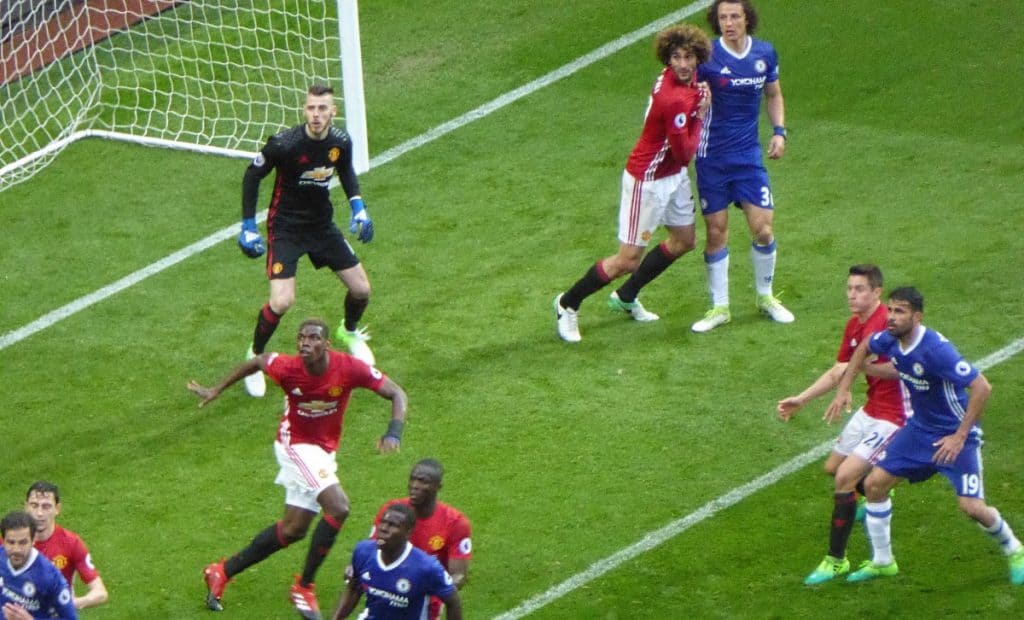 What Is the EPL?
The EPL is the English Premier League or, as it is more widely known, the Premier League. The top 20 clubs from England and Wales take part in a 38-match season that lasts from August to May.
Interest in the EPL and in its top clubs is significant. This is true not just within the United Kingdom. It's not even true just in Canada. The EPL is big throughout the world.
This is likely for numerous historical reasons. One is that England is where many of the sport's roots were laid, including the adoption of its rules in 1863. Another is that many of its clubs date all the way to the 1800s. For example, Aston Villa started playing in 1874 while Liverpool's first match was in 1892.
But the bottom line is that these teams earn a lot of income through television and streaming deals. And that results in them being able to purchase many of the world's top players, which increases worldwide interest in its teams. And so on, resulting in a snowball effect.
Some of the league's most supported clubs are Manchester City, Manchester United, Liverpool, Chelsea, Arsenal, and Tottenham Hotspur although all 20 of them enjoy support from across Canada.
Other Related Competitions
As soccer fans know, this sport is different from the CFL and US-based sports leagues such as the NFL in that soccer clubs take part in numerous competitions, not just one league and its associating playoffs. In fact, the EPL does not have playoffs, and playoffs that occur in lower leagues do not decide championships; they are done solely to determine the final team from that league to be promoted.
Which other competitions do EPL clubs take part in? All of them play in the FA Cup and the EFL Cup. Meanwhile, top teams may also take part in the FA Community Shield, UEFA Champions League, UEFA Europa League, UEFA Europa Conference League, UEFA Super Cup, or FIFA Club World Cup.
Unblock Your Favorite Events & Teams With a VPN

If you can't watch your favorite events or teams because of your location, a VPN will allow you to get the access you are entitled to, plus extra security and unequaled privacy. Check out our VPN Guide for everything you need to know, including our top pick ExpressVPN.

Other brands worth checking out include Hotspot Shield and CyberGhost.
How to Watch the EPL in Canada
FuboTV is all that you need to watch every EPL match while in Canada. This availability started when this over-the-top streaming garnered rights to EPL in 2022. It costs CA$20 CAD/mo or $150 CAD/yr.
Subscribing to FuboTV at its monthly rate for the duration of the EPL season would cost CA$200 CAD so you are better off with the yearly plan.
FuboTV also offers live streams to numerous other sporting events — especially soccer. These include the Ligue 1 and Serie A. They also feature motorsports, MLB, and much more.
Other Options
Your only other option for watching EPL matches in Canada is for those who have access to NBC through a service such as Shaw Broadcast Services or Bell TV or who are on the border and can get a US-based NBC affiliate through use of an antenna and television or otherwise. Then, you would be able to watch the sporadic matches that are broadcast on NBC. This number will generally be zero or one a weekend.
Streaming Devices for EPL in Canada
FuboTV provides outstanding support for streaming TVs and other devices. There's no need for you and your friends to huddle around a computer monitor — although you can do that if you want!
You can watch all EPL matches on the following:
Amazon Fire Tablet
Amazon Fire TV
Android mobile
Android TV
Apple TV
Chromecast
iOS
Roku
Samsung smart TVs
Xbox One / Xbox Series S/X.
Wrapping Up
Canadians wanting to watch EPL matches simply need to pay CA$20/mo or CA$150/yr to FuboTV. Doing so will garner live and on-demand access to all 380 contests every season.
Superpower Your Sports Streaming With a VPN

For the sake of privacy, security, and access, you should be using a VPN. They are low-cost and easy to use. We've been using them for years and our top pick is ExpressVPN. Other brands worth checking out include Hotspot Shield and CyberGhost.
FAQs
What is the Canadian Premier League?
Canada has its own Premier League. However, it does not include the country's top clubs. CF Montreal, Toronto FC, and Vancouver Whitecaps all play in MLS. But it does include the nation's best eight teams other than those three and is the top league in Canada that is solely a domestic competition. Its top teams in its 2021 campaign were Forge FC (Hamilton, Ontario) and Pacific FC (Victoria, British Columbia).
This eight-team league is spread across Canada, stretching from Victoria to Halifax, Nova Scotia.
What is OneSoccer?
OneSoccer ($9.99 CAD/mo or $99.99 CAD/yr) is a different channel that many subscribers supplement the service with. It is where you can watch Canadian Premier League matches as well as contests in the Canadian Championship, this country's version of the FA Cup, which features the nation's MLS sides as well.
You can get OneSoccer through FuboTV in Canada for the same yearly price. It also provides beIN Sports, Fubo Sports Network, Fight Network, MLB Network, and some more general channels like Paramount Network.
OneSoccer is also the place to go to watch many of the matches played by Canada's national teams. In addition, CONCACAF Champions League and CONCACAF League matches played by MLS and Canadian Premier League clubs are available to watch with a OneSoccer subscription.
Which teams are in the EPL this year?
The 2022-23 Premier League includes the following 20 teams:
Arsenal
Aston Villa
Bournemouth
Brentford
Brighton & Hove Albion
Chelsea
Crystal Palace
Everton
Fulham
Leeds United
Leicester City
Manchester City
Newcastle United
Nottingham Forest
Southampton
Tottenham Hotspur
West Ham United
Wolverhampton Wanderers.
Ditch "Big Cable" Now – 3 Simple Steps to Cut the Cord
Pick the right streaming service
Get the content you deserve with the best VPN.
Supercharge your internet provider
That's it — you'll save money, take back control, and enjoy TV more!
Page Updates
▼
▲
Additional links. Image changes. Changes to formatting.

Added useful links. Various content updates.

Pricing updates. Added a few links. Mentioned offers.

Added some more links. Reworded some things.
Latest posts by Frank Moraes
(see all)