GameFly Review
GameFly is the place to go for all of your gaming needs, with over 8,000 console games to choose from, a subscription to Gamefly will keep you and your entire family entertained for days at a time. GameFly is the number one American online game rental system and has 1,000's of subscribers.
Think of Netflix for Video Games!
What Is GameFly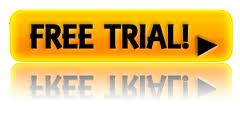 GameFly was officially launched on September 8, 2002, and didn't take long to become a major success in the gaming industry.
Gamefly is similar to Netflix, Blockbuster, and Booksfree as in you pay a monthly subscription price and the games are delivered to the post office directly to your home.
The best thing about this site is that there are never any late fees. The process is simple. You choose the plan that you want, add games to your queue and then GameFly ships them out.
The games will normally reach your house in 48 to 72 hours. This plan allows you to keep the games as long as you want, then return them in the envelope that Gamefly provides.
The thing that Gamefly's loyal customers like the most about this process are that you don't have to worry about making it to the video store before they close to avoid late fees, as there are none.
Which Systems Can Be Used?
GameFly started out as a small company, at the time they offered a limited range of games for the PS2, Xbox, and Nintendo Game Cube games only. The company has since branched out renting games for every system including PS3, PS Vita, Xbox 360, Wii, 3DS and the DS, along with the original PS2 and Xbox games.
Gamefly recently added PC downloads to its roster of games. You can pay to download the games to your computer, or become a member and get most of the PC downloads for free. If you join Gamefly client you will have access to over 1500 PC and Mac titles and play 100's of downloads for free with your membership as well.
How Much Does GameFly.com Cost?
GameFly is a rent by the month service. Right at the moment, they are running a GameFly promo/summer special where you can get a trial membership for a month free. The first month will be free and you can have one game at a time out.
After the GameFly free trial expires, you will pay only $15.95 a month. Other options include a special for 2 months of 1 game at a time at $7.98 a month, with the price going to $15.95 a month after the trial expires, and 2 months of 2 games out at a time for $11.48 a month then going to $22.95 a month for 2 games at a time after the trial.
GameFly charges your credit card on whichever day of the month that your trial expires and charges automatically monthly after that. You can cancel your membership at any time. All of the trial offers and memberships after the trial expires include unlimited PC play.
GameFly is the best way to go for anyone who is a gaming fanatic.
The site also has parental control options for safe family fun. For more Cable and Dish TV Alternatives follow us on your favorite social platforms: Google | Facebook | Twitter | Pinterest | LinkedIn
Latest posts by HotDog.com Staff
(see all)