You're all pumped up for the Super Bowl on February 12, and you've gone all out: big-screen TV, killer audio, cold drinks, snacks, appetizers. Slow down there, sports fan — you don't have to spend that much on your TV service!
Did you know that Sling TV can get you all set for game day for just $40.00/mo? So pop a cold one and check out how you can stream Super Bowl LVII for a fraction of the cost of your cable bill. Save 50% on your first month of Sling TV.
In a hurry? You can become a Sling Blue subscriber for $40.00/mo, and watch Super Bowl 57 on Fox at a bargain price. Win-win!
Sling TV's Sling Blue plan isn't just a super cost-effective way to watch the Super Bowl, it's also a great all-around cable replacement for almost all your favorite channels. You can use it to watch a lot of the regular season and about half the playoffs, plus, this year, the NFL Championship game itself.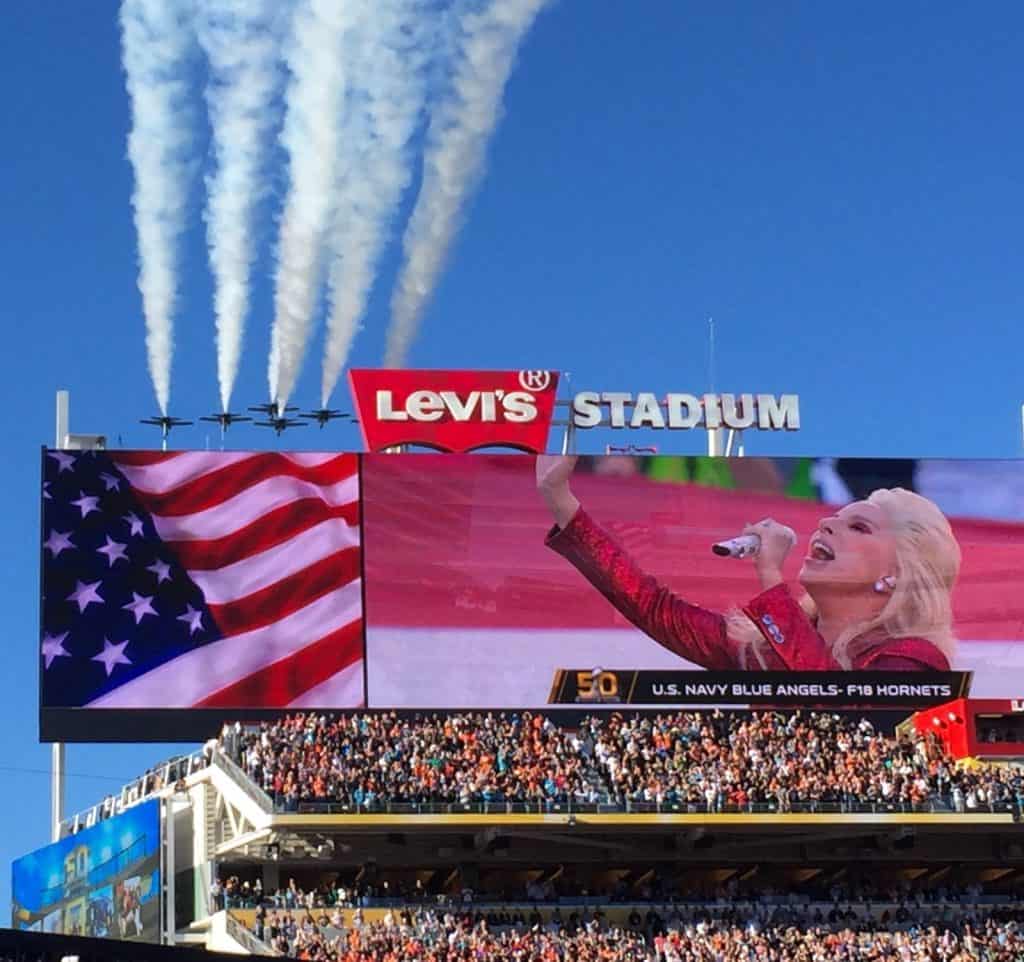 Even if you hate football, the Super Bowl is practically an American holiday. The best commercials of the year will appear here first (and maybe only here). Rihanna is making her first public appearance in five years at the Apple Music Super Bowl Halftime Show. And country music sensation Chris Stapleton will sing the national anthem.
Stream Super Bowl LVII: When and Where?
The 2023 Super Bowl will be played Sunday, February 12 at State Farm Stadium in Glendale, Arizona. Kickoff is scheduled for Eastern. It will be televised live on Fox, Fox Sports 1 (FS1), and Fox Deportes in Spanish.
Sun Feb 12 : Super Bowl LVII — Kansas City Chiefs vs Philadelphia Eagles (Fox/FS1)
Unblock Your Favorite Events & Teams With a VPN

If you can't watch your favorite events or teams because of your location, a VPN will allow you to get the access you are entitled to, plus extra security and unequaled privacy. Check out our VPN Guide for everything you need to know, including our top pick ExpressVPN.

Other brands worth checking out include Hotspot Shield and CyberGhost.
How to Watch Super Bowl 2023 on Fox on Sling TV
Sling TV features two base packages, Sling Orange and Sling Blue, which are each $40.00/mo, or $55.00/mo for both. Sling Orange has ESPN, which you'd need for Monday Night Football in the regular season. But Sling Blue has FS1, which is all you need to watch the Super Bowl this year.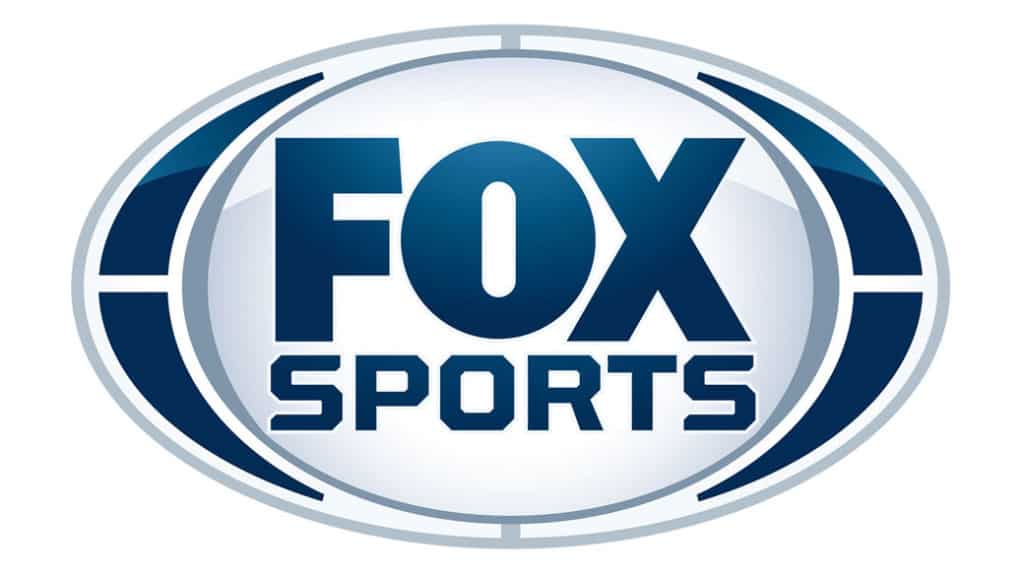 Watching Other NFL on Sling TV
Regular season and the NFL playoffs leading up to the Super Bowl are a little trickier on Sling TV, but still certainly doable. We cover all your options thoroughly in our guide to watching the NFL on Sling TV, but here's the short version.
Thursday Night Football is now on Amazon Prime Video, so you'll need that in addition to any live TV service you subscribe to (including cable)
Sunday Night Football is on NBC, which is available on Sling Blue in select markets, or you can use an antenna to pick it up (more on that below)
Monday Night Football is on ESPN, which is on Sling Orange. Bummer, right? But you can get Sling Orange + Blue for just $55.00/mo, which is still cheaper than a cable plan.
Sunday afternoon games are divided between Fox (NFC games) and CBS (AFC games). Fox, like NBC, is available in select markets, but Sling doesn't carry CBS at all. So what's a football fanatic to do?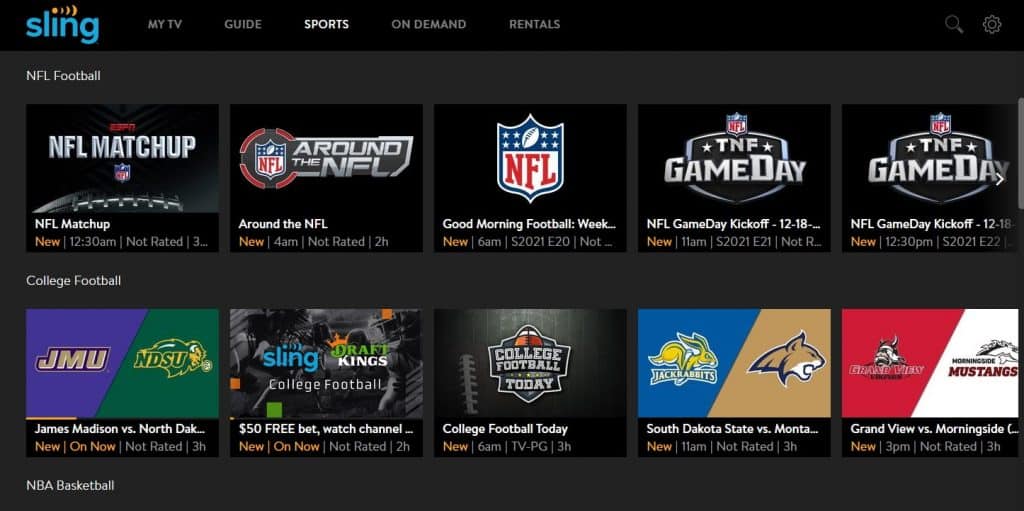 Fear not, armchair quarterbacks: you do have some options.
To start, CBS live streams on Paramount Global's streaming service, Paramount+ Premium, which is only $9.99/mo; it's a perfect complement to Sling's network offerings.
Similarly, you can watch NBC games on NBCUniversal's subscription provider, Peacock.
Plus, there are a handful of games that air on ABC but not ESPN, and you can stream those on ESPN3 (which is included with Sling Orange).
Sling TV With HD Antenna
Covering even more bases, there's always a good old-fashioned antenna. It's understandable if you thought that they don't even make them anymore (or, if you're below a certain age, to know what we're even talking about.) But you can get a decent HD antenna for around $50 that will get you anywhere from 4 to a dozen or more crystal-clear local channels, all free.
Did we say around $50? Because we almost forgot — if you prepay just two months of Sling TV, they'll give you an HD antenna 100% gratis.
Sling TV has more deals on devices that work with antennas for folks willing to prepay a few months, and you can check them out in our Sling TV Local Channels review.
NFL RedZone
NFL RedZone is a special channel provided by the NFL that is only on for the seven hours regular season games are being played on Sunday afternoons. Its motto is "every touchdown from every game," and it basically shows all the most interesting, exciting parts from ALL the games on Sundays, with no commercials or breaks.
NFL RedZone is part of the Sling Blue Sports Extra, an add-on that costs $11/mo ($15/mo if you have Orange + Blue). You can't get it with just Sling Orange.
Other Live TV Streaming Services
Sling TV is the cheapest service to provide anything close to a cable TV replacement, but it's certainly not the only game in town. Other services that will give you the Super Bowl (and lots more) include:
All of these services come with the ability to watch on unlimited home devices and DVR storage included.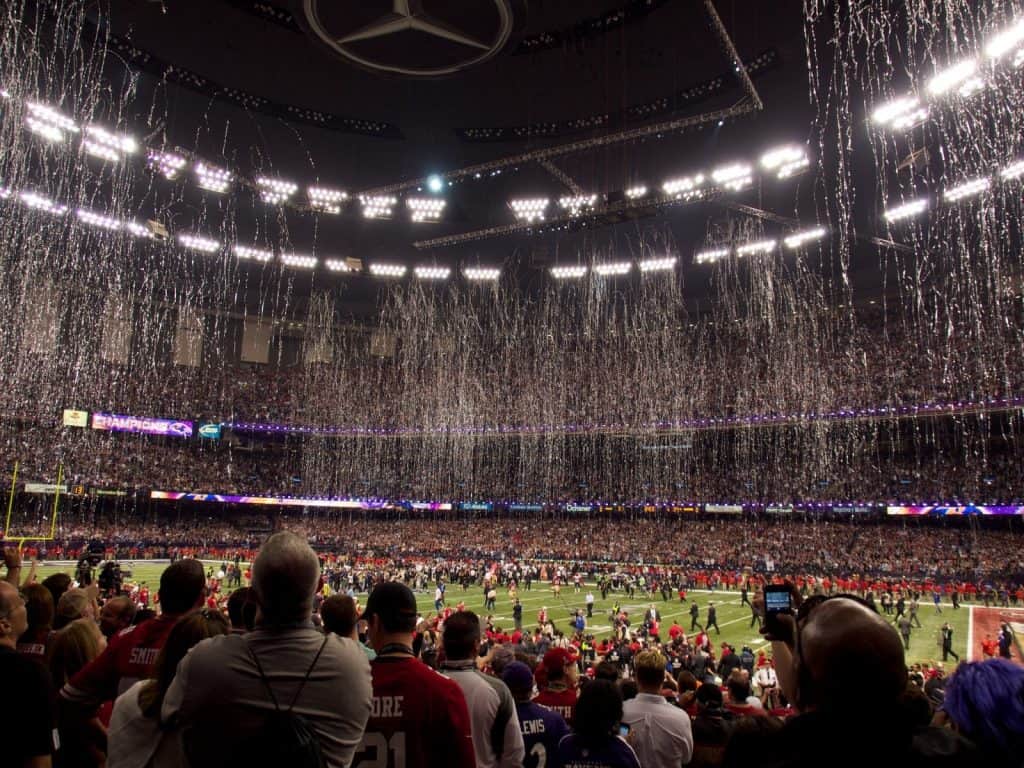 Devices to Stream the Super Bowl on Sling TV
As one of the oldest and most established streaming services, Sling TV also has some of the broadest streaming device support:
Amazon Fire Tablet
Amazon Fire TV
Android mobile
Android TV devices
Apple TV

Chromecast
iOS mobile
LG smart TVs
Portal
Roku

Samsung smart TVs
TIVO Stream
Web browsers
Xbox Series S/X.
You can also use your Sling TV credentials on the Fox Sports app and website.
What You Need to Know About Super Bowl LVII
This year's ultimate matchup is virtually guaranteed to be an amazing game, potentially one for the ages. Patrick Mahomes and the Kansas City Chiefs have been the AFC Champs for four out of the five last years. They reminded everyone of that when they routed the Cincinnati Bengals 23-20.
But that was nothing compared to the way Jalen Hurts and the Philadelphia Eagles positively stomped all over their Conference rivals. First the New York Giants 38-7, then the San Francisco 49ers at the NFC Championship, 31-7. The Eagles o-line has been widely ranked as the best since the preseason, and never budged.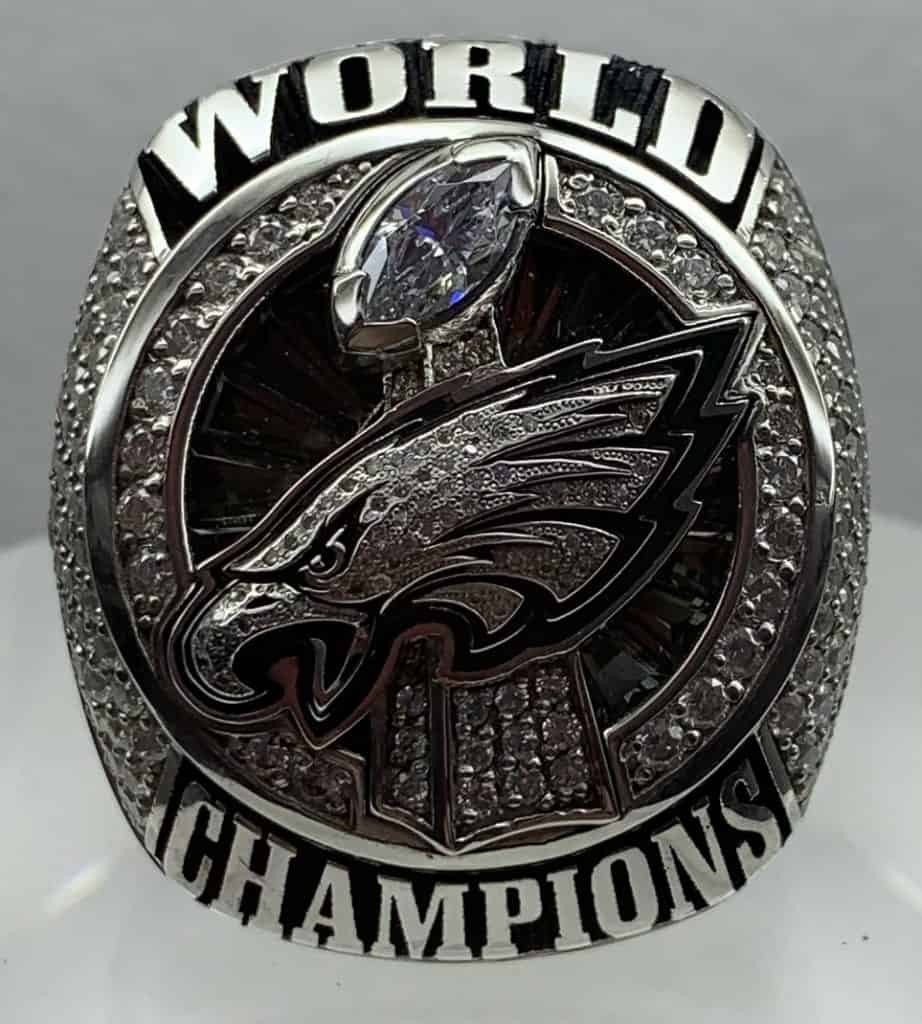 The Eagles are favored to win, but just about everyone agrees that these are the two best teams currently in the NFL, and the result is still very much up in the air.
Wrapping Up
Streaming this year's Super Bowl on Sling TV is a piece of cake. Just sign up for Sling Blue for $40.00/mo, and then tune into FS1 (or Fox, if it's available in your area) for the Big Game on February 12.
You can take all that money you're saving on your TV provider and get even more refreshments for Super Bowl Sunday. Game on!
Page Updates
▼
▲
Reworked one section. Additional links. Various changes.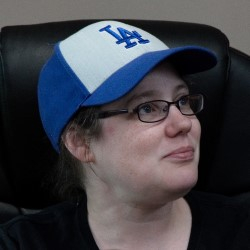 Latest posts by Alanna Baker
(see all)