The Stanley Cup has been awarded (congrats, Vegas!), and that means the NHL 2023 Draft is almost here. The predictions are flying fast. Will the Blackhawks grab Connor Bedard? Will Ducks validate the mock drafts by making Adam Fantilli second pick? Watch June 28 and 29 and find out all the first-round picks with Sling TV!
In a hurry? Round 1 of the 2023 NHL Entry Draft will take place June 28 at on ESPN, and Rounds 2-7 will be on June 29 at on NHL Network. You can watch both days cheapest with Sling Orange + Sports Extra, or just Sling Orange for Round 1. Save 50% on your first month of Sling TV.
The NHL Draft is hockey fans' annual preview of the next generation of the sport's talent. It also gives a peek into how managers and coaches build NHL teams (winning or otherwise). Fans can also get more of a top-down view of where hockey is headed as a whole and which positions and skills are more or less in demand.
This year's NHL Draft will be the 61st, and the Chicago Blackhawks and Anaheim Ducks won the draft lottery to get 1st and 2nd pick, respectively.
NHL 2023 Draft on TV
The NHL Entry Draft will be televised live from the Bridgestone Arena in Nashville, Tennessee in seven rounds over two days.
Wednesday, June 28 : Round 1 (ESPN)
Thursday, June 29 : Rounds 2-7 (NHL Network)
Hockey fans north of the border in Canada can tune into Sportsnet for English or TVA Sports for French.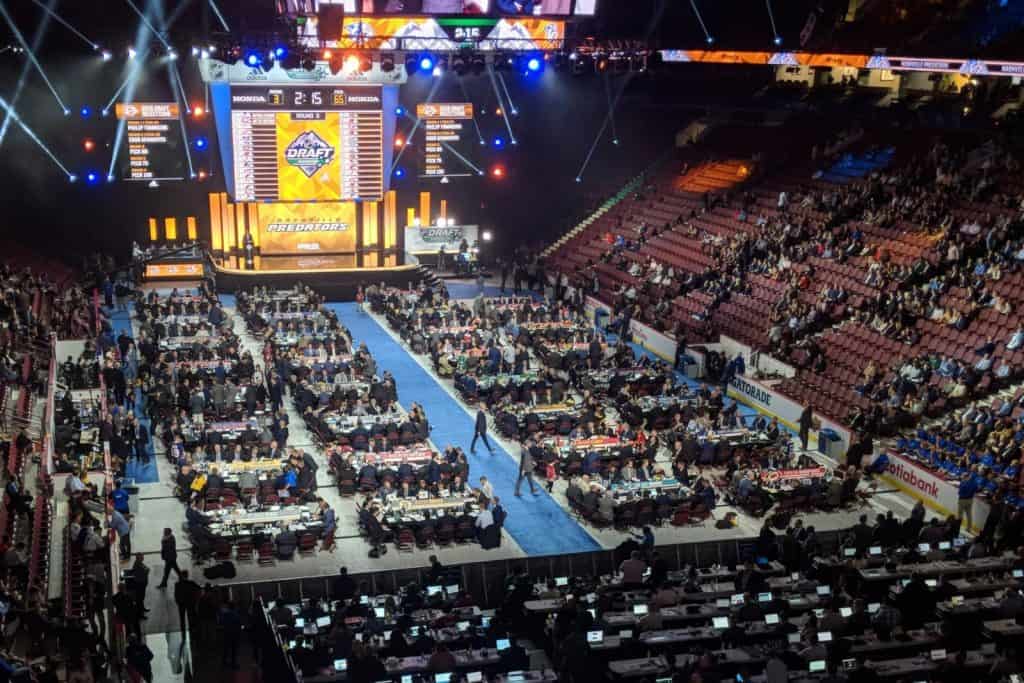 NHL 2023 Draft on Sling TV
Sling TV's Orange base plan includes ESPN for just $40.00/mo. It literally does not get cheaper than that. If you just want to watch the first round, you'll be all set.
If you're planning to settle in for the second day and watch all seven rounds, you'll need the Orange Sports Extra, an add-on that provides around 14 additional sports channels, including NHL Network, for $11/mo.
Remember, with a streaming service, you can add and subtract services month-to-month. No long-term commitments.
For more information on Sling TV and hockey, see our guide to the NHL on Sling or our Sling TV full review.
NHL 2023 Draft Rankings of Top Prospects
These lists are based on the NHL's 2023 Draft Prospect Rankings. Each player has his position and most recent team and league in parentheses after his name.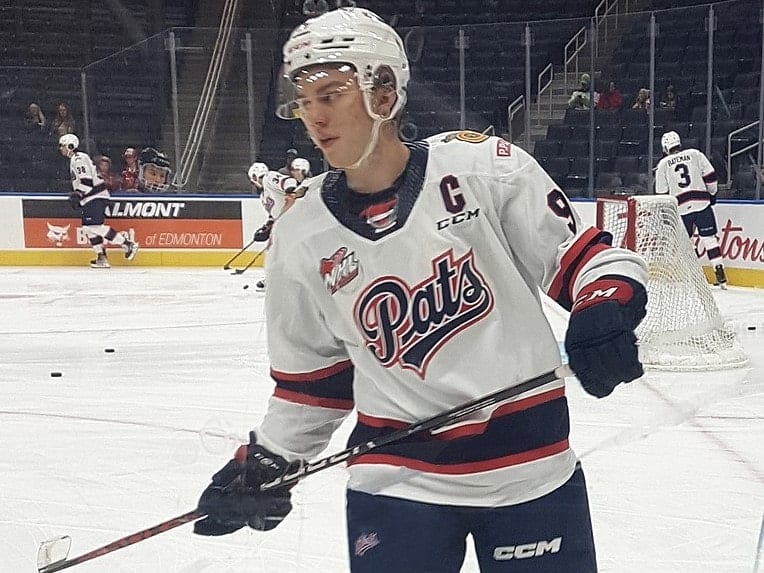 North American Skaters
Connor Bedard (Center, Regina, WHL)
Adam Fantilli (Center, Michigan, Big 10)
Will Smith (Center, USA U-18, NTDP)
Matthew Wood (Right Wing, UConn, H-East)
Ryan Leonard (Right Wing, USA U-18, NTDP)
Zach Benson (Left Wing, Winnipeg, WHL)
Nate Danielson (Center, Brandon, WHL)
Oliver Moore (Center, USA U-18, NTDP)
Samuel Honzek (Left Wing, Vancouver, WHL)
Gabriel Perreault (Right Wing, USA U-18, NTDP)
Brayden Yager (Center, Moose Jaw, WHL)
Colby Barlow (Left Wing, Owen Sound, OHL)
Calum Ritchie (Center, Oshawa, OHL)
Quentin Musty (Left Wing, Sudbury, OHL)
Andrew Cristall (Left Wing, Kelowna, WHL)
North American Goalies
Carson Bjarnason (Brandon, WHL)
Michael Hrabal (Omaha, USHL)
Trey Augustine (USA U-18, NTDP)
Scott Ratzlaff (Seattle, WHL)
Jacob Fowler (Youngstown, USHL)
European Skaters
Leo Carlsson (Center, Örebro HK, Sweden)
Matvei Michkov (Right Wing, SKA St Petersburg, Russia)
Dalibor Dvorsky (Center, AIK, Allsv)
Eduard Sale (Left Wing, BRNO, Czechia)
David Reinbacher (Defenseman, Kloten, Swiss)
Otto Stenberg (Center, Frölunda HC, Sweden)
Axel Sandin Pellikka (Defenseman, Skellefteå AIK, Sweden)
Lenni Hämeenaho (Right Wing, Porin Ässät, Finland)
Danil But (Left Wing, Yaroslavl, Russia)
Mikhail Gulyayev (Defenseman, Omsk, Russia)
European Goalies
Alexander Hellnemo (Skelleftea, Sweden)
Juha Jatkola (Kalpa, Finland)
Ian Blomquist (Vasteras, Allsv)
Noa Vali (TPS, Finland)
Lukas Matecha (Pardubice, Czechia)
2023 NHL Entry Draft First Round Order
This will be the order of the first round of draft picks:
Chicago Blackhawks
Anaheim Ducks
Columbus Blue Jackets
San Jose Sharks
Montreal Canadiens
Arizona Coyotes
Philadelphia Flyers
Washington Capitals
Detroit Red Wings
St. Louis Blues
Vancouver Canucks
Arizona Coyotes (from Ottawa Senators)
Buffalo Sabres
Pittsburgh Penguins
Nashville Predators
Calgary Flames
Detroit Red Wings (from NY Islanders via Vancouver)
Winnipeg Jets
Chicago Blackhawks (from Tampa Bay Lightning)
Seattle Kraken
Minnesota Wild
Philadelphia Flyers (from Los Angeles Kings via Columbus)
New York Rangers
Nashville Predators (from Edmonton Oilers)
St. Louis Blues (from Toronto Maple Leafs)
San Jose Sharks (from New Jersey Devils)
Colorado Avalanche
Toronto Maple Leafs (from Boston Bruins via Washington)
St. Louis Blues (from Dallas Stars via NY Rangers)
Carolina Hurricanes
Montreal Canadiens (from Florida Panthers)
Vegas Golden Knights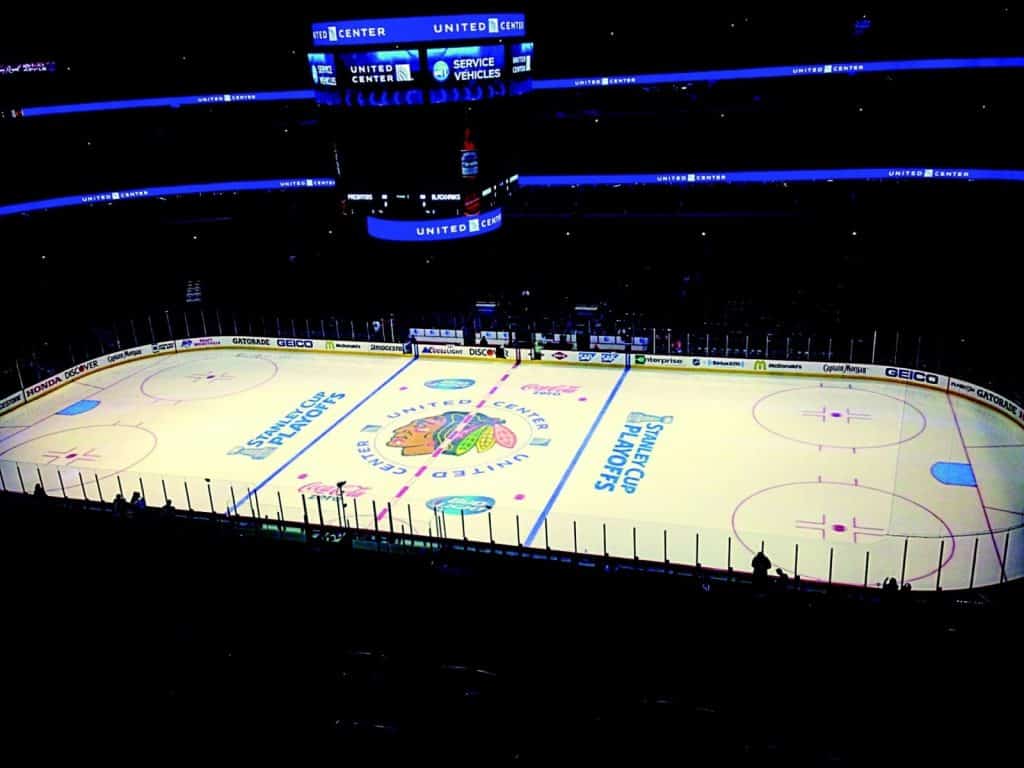 Wrapping Up
Don't pass up this chance to check out future hockey legends. Get Sling Orange and watch the NHL 2023 Draft on June 28 and 29. Save 50% on your first month of Sling TV.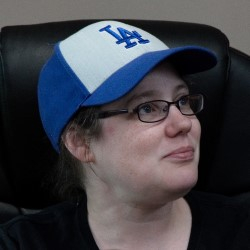 Latest posts by Alanna Baker
(see all)