The MLB Playoffs start October 3 — watch every round on Sling TV!
Japan defeated Team USA in the World Baseball Classic by a score of 3-2. But the USA will have a chance to take the title back in 2026!
Some are calling it a baseball version of the "Dream Team." From the catchers to the coaches, it's stacked with some of the biggest names in the last thirty years of baseball.
It's the 2023 US National Team, and it's headed to the World Baseball Classic. And you can follow along on their journey to defend their title and repeat their triumph at the 2017 WBC by watching on Sling TV.
In a hurry? Sling Blue can deliver all the Team USA baseball love you can handle for just $40/mo. You won't find a service that carries every Team USA game cheaper than that.
Mike Trout. Mookie Betts. Paul Goldschmidt. Nolan Arenado. Trea Turner. Adam Wainwright. And no less than legend Ken Griffey Jr. on the coaching staff. The MLB is hyping this year's Team USA roster as "star-studded," and it is indeed the first time so many MVPs and all-stars have signed on.
Yet even with all that, the odds-makers have the US running second to the Domincan Republic, and Japan a very close third. Expect a fierce, closely matched competition!
The entire WBC is being televised by Fox Sports, so you'll find games on Fox, FS1, FS2, and Tubi. What's a Tubi? Read on.
Watching the World Baseball Classic with Sling TV
As mentioned, the World Baseball Classic telecast is being handled by Fox Sports in the US. A handful of games will appear on the Fox network, and a handful will be exclusively on Tubi, and the others will be divided between FS 1 and 2. Spoiler alert: if you just want to watch the US team, you won't need FS2 or Tubi.
Specifically for Team USA's pool stage games, the match with Great Britain is on Fox and the others are on FS1. The US is in Pool C, and the C quarterfinals are on FS1 and Fox, depending if the US makes first or second place in the pool. The semifinals and Championship are all on FS1.
The situation on Sling TV is a little different for each of these channels. Keep reading to find out how to watch the games you want.
Fox
This is your local Fox station. Sling's local channel coverage is a bit spotty, because one of the ways it keeps its costs down is by not prioritizing local channel streaming. Instead, it offers deals like getting a free HD antenna for prepaying two months.
Still, Sling Blue does have Fox coverage in some media markets. If you live in one of these cities, Fox is included with your subscription:
Atlanta (WAGA)
Austin (KTBC)
Chicago (WFLD)
Dallas (KDFW)
Detroit (WJBK)
Gainesville (WOGX)
Houston (KRIV)
Los Angeles (KTTV)
Milwaukee (WITI)
Minneapolis (KMSP)
New York (WNYW)
Orlando (WOFL)
Philadelphia (WTXF)
Phoenix (KSAZ)
San Francisco (KTVU)
Seattle (KCPQ)
Tampa (WTVT)
Washington (WTTG)
Bottom line: if you don't live in one of these cities, you could still tune in with an antenna totally free.
FS1
FS1 is the easiest channel of the four. It's included in the Sling Blue base package, $40.00/mo, no fuss, no muss. Which is good, because that's where the majority of the US games are.
FS2
FS2 will be taking about half the pool stage games and the Pool A and B quarterfinals. The good news is that it won't be airing any of the US games.
If you are interested in watching more games than just the USA ones, FS2 is in the Blue Sports Extra, which is an add-on for $11/mo. You'll get around 11 additional sports channels, including B1G Network (if you're into college sports) and NFL RedZone (which isn't very useful this time of year, admittedly).
Tubi
Tubi is Fox's free ad-supported streaming service. It's their version of Pluto TV (which is owned by CBS parent Paramount Global) or XUMO (which is owned by NBCUniversal parent Comcast). Only three pool stage matches will be on Tubi, and none of them involve the US:
Italy vs Cuba
Czechia vs China
Italy vs Chinese Taipei
If any of those matchups are important to you, you'll be happy to know that Tubi is free and the app is widely available on most streaming devices.
Team USA at the World Baseball Classic
This is only the fifth World Baseball Classic held, and, up until the last one in 2017, the US actually made an embarrassingly bad showing, sometimes not even making it out of the first round. In 2017, however, Team USA pulled it together to beat the runner up Puerto Rico in an 8-0 shutout at Dodger Stadium in Los Angeles. This was due in large part to the presence of big hitters like Paul Goldschmidt and Nolan Arenado of the St. Louis Cardinals.
In 2022, former Angels GM Tony Reagins took over as general manager for Team USA in preparation for the WBC in 2023. He got current Angels centerfielder Mike Trout signed up.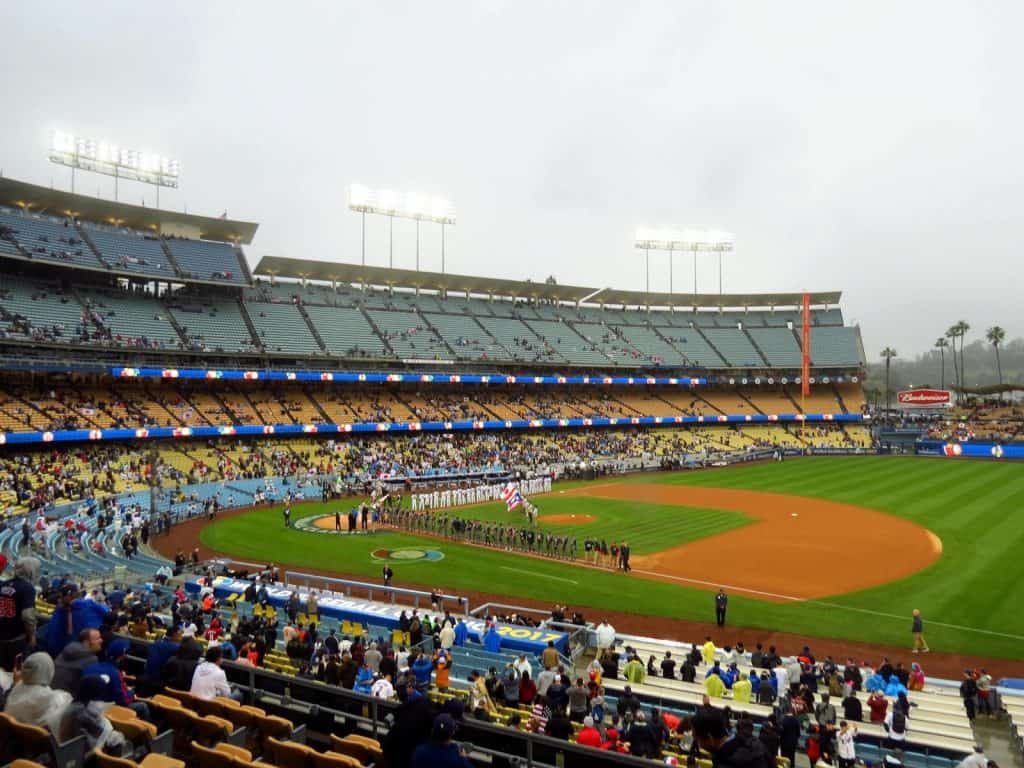 From there it just snowballed. Trout got Dodger Mookie Betts and Phillies Bryce Harper, Trea Turner, and J.T. Realmuto on board. Then he recruited Mets first-baseman Pete Alonso. Goldschmidt and Arenado nabbed Cardinals pitcher Adam Wainwright.
For the coaching staff, Reagins started with Mark DeRosa, a former player and current MLB Network analyst. Then Ken Griffey Jr. asked for the hitting coach position.
It's a team much more loaded up with big-name players than the 2017 team that took the Championship. It's no wonder everyone can't wait to see how they'll do.
The complete roster is below.
Pitchers
Jason Adam (Rays)
Daniel Bard (Rockies)
David Bednar (Pirates)
Kyle Freeland (Rockies)
Kendall Graveman (White Sox)
Merrill Kelly (Diamondbacks)
Lance Lynn (White Sox)
Nick Martinez (Padres)
Miles Mikolas (Cardinals)
Adam Ottavino (Mets)
Ryan Pressly (Astros)
Brooks Raley (Mets)
Brady Singer (Royals)
Adam Wainwright (Cardinals)
Devin Williams (Brewers)
Catchers
Kyle Higashioka (Yankees)
J.T. Realmuto (Phillies)
Will Smith (Dodgers)
Infielders
Pete Alonso (Mets)
Tim Anderson (White Sox)
Nolan Arenado (Cardinals)
Paul Goldschmidt (Cardinals)
Jeff McNeil (Mets)
Trea Turner (Phillies)
Bobby Witt Jr. (Royals)
Outfielders
Mookie Betts (Dodgers)
Cedric Mullins (Orioles)
Kyle Schwarber (Phillies)
Mike Trout (Angels)
Kyle Tucker (Astros)
Dodgers pitcher Clayton Kershaw, Yankees pitcher Nestor Cortes, and Phillies right-fielder Bryce Harper had appeared on earlier versions of the roster but had to drop out due to injury concerns or surgery conflicts.
Schedule of Team USA WBC Games on Sling TV
Though the tournament opens March 7, Team USA doesn't play until March 11. Pool C, which aside from the hosting United States contains Mexico, Colombia, Canada, and Great Britain, will play from March 11-15 at Chase Field in Phoenix, Arizona.
March 11 : Great Britain (2) vs USA (6) (Fox)
March 12 : Mexico (11) vs USA (5) (FS1)
March 13 : Canada (1) vs USA (12) (FS1)
March 15 : USA (3) vs Colombia (2) (FS1)
March 18 : USA (9) vs Venezuela (7) (FS1)
March 19 : Cuba (2) vs USA (14) (FS1)
March 21 : USA (2) vs Japan (3) (FS1)
The winner of Pool C will play the runner-up of Pool D and the winner of Pool D will play the runner-up of Pool C. The Pool C and D quarterfinals will be played on March 17 and 18 at LoanDepot Park in Miami, Florida.
The semifinals (March 19 and 20) and final (March 21) will also be played at LoanDepot Park.
Here are the final standings of the Pool phase for C:
Mexico: 3-1
USA: 3-1
Canada: 2-2
Columbia: 1-3
Great Britain: 1-3.
Page Updates
▼
▲
Updated some sub-sections. Updated some section headings. More links.

Misc changes. Formatting changes.

Misc changes to content. Reformatting.

Changed some content in main section.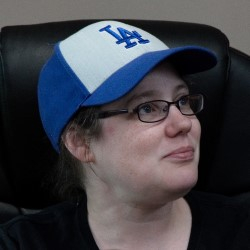 Latest posts by Alanna Baker
(see all)