English Premier League is back.

Stream it live on NBCUniversal channels with Fubo!
If you're a streaming service geared toward American fans of international soccer, you're going to have a lot of non-English programming. And a lot of that is going to be in Spanish.
Get FuboTV's sports-focused Latino Plan for just $32.99/mo!
So when FuboTV expanded in 2017 from a soccer-only service to all deportes, and then to a full-service cable replacement (with a focus on sports), it was only natural it would offer a Spanish-language plan.
Note that FuboTV offers service in Spain. See our review of it if that is where you are located.
We'll take a look at the details of FuboTV's Latino plan, but first, some background on FuboTV itself.
About FuboTV
FuboTV has 3 base plans, Pro, Elite, and Latino. It also has un montón de add-ons. Latino, of course, is all Spanish, both English base plans still have a sizable number of Spanish channels. Like the English plans, the Latino plan is a little (okay, a lot) sports-heavy.
FuboTV Plans and Add-Ons
FuboTV structures their service as you would expect. You start with a base plan and can combine it with add-ons.
Base Plans
Pro

Price: $69.99/mo
Channels: 110+
DVR storage: 1000 hours
Screens: 10

Elite

Price: $79.99/mo
Channels: 160+
DVR storage: 1000 hours
Screens: 10

Latino

Price: $32.99/mo
Channels: 40+
DVR storage: 250 hours
Screens: 2.
Add-Ons
There are tech and channel-oriented add-ons.
Tech features
Cloud DVR 250 (for legacy accounts) — $9.99/mo
Cloud DVR 1000 — $16.99/mo
Family Share — 1 additional screen for 3 total screens — $5.99/mo
Unlimited Screens — 10 screens at home, 2 screens outside of home — $9.99/mo (if you also get Family Share, it adds 1 screen outside).
Additional Channels:
Premium channels
Sports Plus with NFL RedZone — 26 channels — $10.99/mo
Fubo Extra — 40+ channels — $7.99/mo (these are most of the channels you get in Elite that aren't in Pro)
International Sports Plus† — 11 channels — $6.99/mo
Adventure Plus — 6 channels — $4.99/mo
News Plus — 11 channels — $2.99/mo (the rest of the channels you get in Elite that aren't in Pro; some overlap with Fubo Extra)
NBA League Pass — 10 channels — $14.99/mo
Sports Lite — 8 channels — $9.99/mo
Latino Plus† — 21 Channels — $19.99/mo
RAI Italia — $8.99/mo
TV5MONDE — $9.99/mo
Portuguese Plus — 5 channels — $14.99/mo
Entretenimiento Plus† — 9 channels — $9.99/mo
† Mostly Spanish-language.
Latino Plan Overview
The Latino plan has over 40 channels, including family programming, música, lifestyle shows, telenovelas, and lots and lots of deportes. You also get all your local networks, including your Univision and UniMás affiliates.
Channels
Here's a breakdown of sports versus non-sports canales — they split about 50-50.
Deportes
beIN Sports en Español
beIN Sports Xtra En Español
GolTV Spanish
TUDNxtra 1
TUDNxtra 2
TUDNxtra 3
TUDNxtra 4
TUDNxtra 5
TUDNxtra 6
TUDNxtra 7
TUDNxtra 8
TUDNxtra 9
TUDNxtra 10
TUDNxtra 11
Zona Futbol
Non-Deportes
CentroAmérica TV
Cine Sony
Cinelatino
Discovery en Español
Discovery Familia
Estrella News
Estrella TV
Fubo Latino Network
El Gourmet
Hogar HGTV
Más Chic
MTV Tr3s
Nat Geo Mundo
Nuestra Tele
Pasiones
Tastemade en Español
Telefe
Televisión Dominicana
UniMás
Univision
WAPA América.
Add-Ons
Below are the add-ons that provide primarily Spanish-language content.
Entretenimiento Plus
Fubo has a few add-ons aimed at Spanish-speakers, but only one of them complements the Latino package. The Entretenimiento Plus add-on is $9.99/mo for nine channels of music, telenovelas, películas, and lucha libre that aren't included in the Latino base plan.
Antena 3 Internacional
Bandamax
De Película
De Película Clásico
FOROtv
Nuestra Tele Noticias 24
Ritmoson
TeleHit
Univision Tlnovelas.
Latino Plus Add-On
The 21 networks in the Latino Plus add-on are all already in the Latino base plan (except for BabyTV Spanish), so it would be better for bilingual households who want a bigger base plan but want Spanish channels too.
BabyTV Spanish
CentroAmérica TV
Cine Sony
Cinelatino
Discovery en Español
Discovery Familia
ESPN Deportes
Estrella News
FOX Deportes
GolTV (Spanish)
El Gourmet
Hogar HGTV
Más Chic
MTV Tr3s
Nat Geo Mundo
Nuestra Tele
Pasiones
Telefe
Televisión Dominicana
TyC Sports
WAPA América
Zona Futbol
International Sports Plus Add-On
The International Sports Plus add-on has primarily Spanish-language channels. But, except for Real Madrid TV and the Fubo Latino Network, those stations are all also already included in both the Latino base plan and the Latino Plus add-on.
ESPN Deportes
FOX Deportes
FOX Soccer Plus
Fubo Latino Network
GolTV (English)
GolTV (Spanish)
Next Level Sports
Real Madrid TV
Tigo Sports
TyC Sports
Zona Futbol
Premium Channels
Many of the movies and shows on English-language premium channels have Spanish audio tracks or subtitles available. There are two channels that feature films and more en español from a variety of countries.
First, a Starz subscription is $8.99/mo for 7 Starz and Starz Encore channels, including Starz Encore Español.
And second, a more recent addition to Fubo's offerings, you can now get Pantaya — on-demand movies for hispanohablantes — from Fubo for $5.99/mo.
Features
The Latino plan includes 250 hours of cloud DVR space. You can upgrade this to 1,000 hours, but the price is high: $16.99/mo extra.
Note that most other streaming services have unlimited DVR storage included. Fubo does allow you to keep your recordings for as long as you want, while other services auto-delete them after a certain number of months.
Included in the Latino plan is the ability to watch on 2 devices at once, anywhere. You can upgrade that to the industry standard of 3 devices by getting the Family Share upgrade for $5.99/mo.
For $9.99/mo, you can upgrade to Unlimited Screens. That means you can stream on up to 10 devices on your home network. If you get Unlimited Screens without Family Share, you're still limited to 2 streams outside your home. You need both to get the full 10 devices at home plus 3 outside that's included with the English plans.
Get Fubo Latino for Just $32.99/mo!
FuboTV Devices
FuboTV is available on all the standard streaming platforms:
Amazon Fire TV
Android mobile
Android TV
Apple TV
Chromecast
Hisense smart TVs
iOS mobile
LG smart TVs
Roku
Samsung smart TVs
VIZIO smart TV
Web browsers
Xbox One.
Please see our devices page for a more detailed list.
Fubo Latino Alternatives
Not all streaming services have a Spanish-language base plan. Hulu + Live TV only has a small add-on and YouTube TV offers the handful of Spanish channels you could get with an antenna.
But if you don't like the value-for-dollar or lack of features on Fubo Latino, there are other options. For instance, you could get Fubo Pro and the Latino Plus add-on, with a whole lot more channels and the upgrade features.
If you're looking for Latino channels that are less expensive or less sports-oriented, here are your main options:
Sling TV Latino: "Best of Spanish TV" base plan (20+ channels, $10/mo) plus your choice of regional channel packages from Mexico, the Caribbean, South America, Central America, and Spain for $10/mo each. (Sling TV Latino review)
Vidgo Spanish Mas: 45+ channels for $29.95/mo with a fair amount of sports.
DIRECTV STREAM Español Add-On: 55 channels for $15/mo, but it's an add-on, so you need a base plan, and they start at $69.99/mo.
More information can be found on our Spanish Language TV page.
Wrapping Up
FuboTV's Latino plan definitely offers Spanish-speaking viewers a solid deal, especially for sports fans, though one can't help but feel they're inflating their channel count a bit with all those TUDNxtra overflow channels. Those less invested in following partidos de fútbol may want to take a look at the Latino plans Sling and Vidgo offer for a more informed decision.
Ditch "Big Cable" Now – 3 Simple Steps to Cut the Cord
Pick the right streaming service
Get the content you deserve with the best VPN.
Supercharge your internet provider
That's it — you'll save money, take back control, and enjoy TV more!
Page Updates
▼
▲
Linking. Pricing updates. Misc content updates.

Added some more links. Changes to formatting.

Added some links. Misc content updates.

Added links. Misc changes.

Added links to streaming services. Added links. Pricing updates. Small layout changes.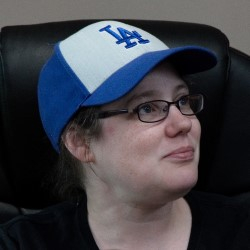 Latest posts by Alanna Baker
(see all)