Two weeks of tennis at a historic British club: it all comes down to the last few days and the grass courts at the Wimbledon Finals.
In a hurry? The five main title matches are on July 13, 15, and 16 on ESPN. You can watch all five on ESPN with Sling TV for :slingtv-price. Schedule below. Save 50% on your first month of Sling TV.
The Wimbledon Championships are held annually at the All England Club in Wimbledon, just outside London, England. It's the oldest tennis tournament in the world, dating back to 1877. It's also one of the four Grand Slam tournaments (the Australian Open, the French Open, Wimbledon, and the US Open.)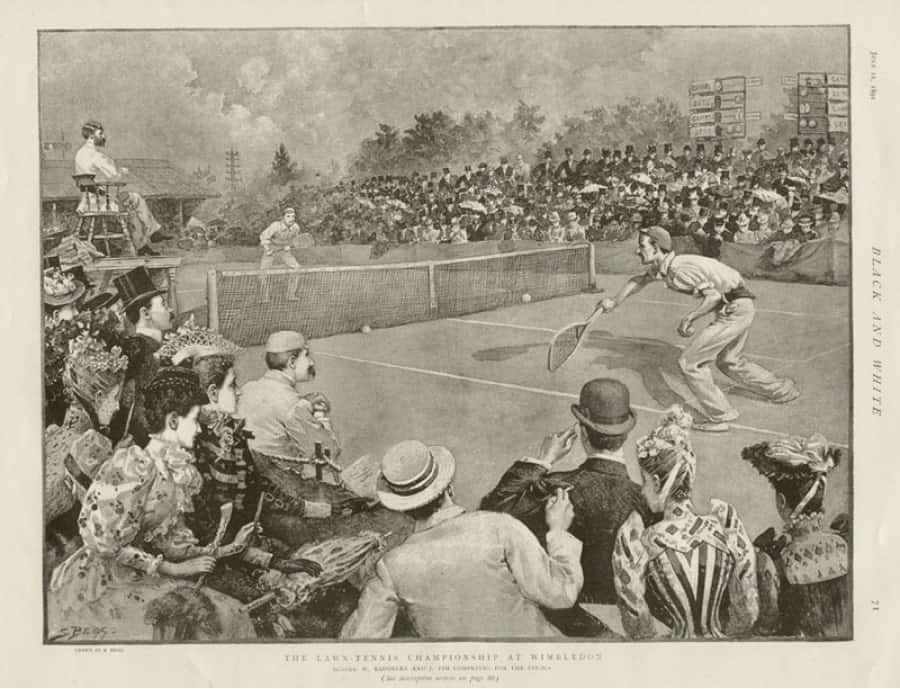 The main Championship Finals are featured on the Centre Court.
Wimbledon Finals Contenders
Gentlemen's singles: Carlos Alcaraz vs Novak Djokovic
Ladies' singles: Markéta Vondroušová vs Ons Jabeur,
Gentlemen's doubles: Wesley Koolhof/Neal Skupski vs Marcel Granollers /Horacio Zeballos
Ladies' doubles: Hsieh Su-wei/Barbora Strýcová vs Storm Hunter/Elise Mertens
Mixed doubles: Mate Pavić/Lyudmyla Kichenok vs Joran Vliegen/Xu Yifan
Wheelchair gentlemen's singles: Tokito Oda vs Alfie Hewett
Wheelchair ladies' singles: Diede de Groot vs Jiske Griffioen
Wheelchair quad singles: Niels Vink vs Heath Davidson
Wheelchair gentlemen's doubles: Alfie Hewett/Gordon Reid vs Takuya Miki/Tokito Oda
Wheelchair ladies' doubles: Diede de Groot/Jiske Griffioen vs Yui Kamiji/Kgothatso Montjane
Wheelchair quad doubles: Sam Schröder/Niels Vink vs Heath Davidson/Robert Shaw
Boys' singles: Henry Searle vs Yaroslav Demin
Girls' singles: Clervie Ngounoue vs Nikola Bartůňková
Boys' doubles: Jakub Filip/Gabriele Vulpitta vs Branko Đurić/Arthur Gea
Girls' doubles: Alena Kovačková/Laura Samsonová vs Hannah Klugman/Isabelle Lacy
Rafael Nadal, as in the previous three Grand Slam tournaments this year, will be absent due to injury. Last year's runner up, Nick Kyrgios, is bowing out with a wrist injury.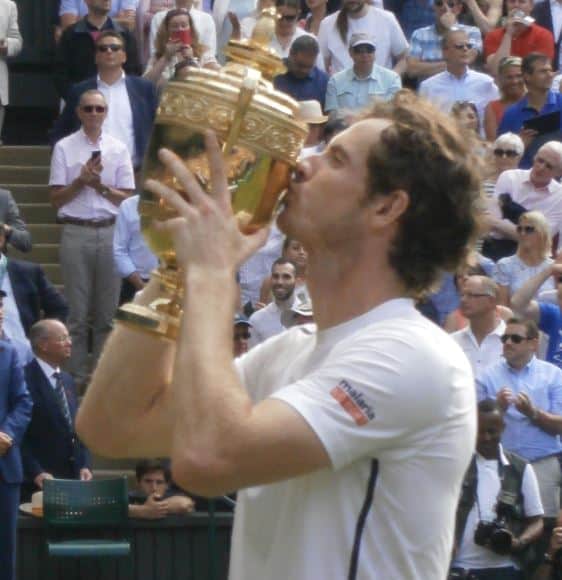 Novak Djokovic will return to defend his title, and British native son Andy Murray will be trying for finalist spot.
American women's tennis greats Coco Gauff and Venus Williams will not be appearing in the Wimbledon Finals, since both have already been eliminated in the first round.
2022 Wimbledon Champions
These are the defending champions from last year.
Gentlemen's singles: Novak Djokovic (Serbia)
Ladies' singles: Elena Rybakina (Kazakhstan)
Gentlemen's doubles: Matthew Ebden / Max Purcell (Australia)
Ladies' doubles: Barbora Krejčíková / Kateřina Siniaková (Czech Republic)
Mixed doubles: Neal Skupski (UK) / Desirae Krawczyk (USA)
Wimbledon Finals Schedule
ESPN only carries the five major title championships: Men's and Women's Singles and Doubles, plus the Mixed Doubles. Here are the dates:
July 13 – : Mixed Doubles Final (ESPN)
July 15 – : Women's Singles Final (ESPN)
July 15 – : Men's Doubles Final (ESPN) (re-air to )
July 16 – : Men's Singles Final (ESPN) (re-air to on ABC/ESPN3)
July 16 – : Women's Doubles Final (ESPN)
There's a full schedule of all the early rounds, quarterfinals, and semifinals on our main guide to watching Wimbledon on Sling TV.
Watching the Wimbledon Finals on Sling TV
All the Finals are on ESPN — that makes things simple. Sling TV has two base plans, Orange and Blue, and it's $40.00/mo for either one. But only Sling Orange has ESPN, so that's the one you'll want to sign up for.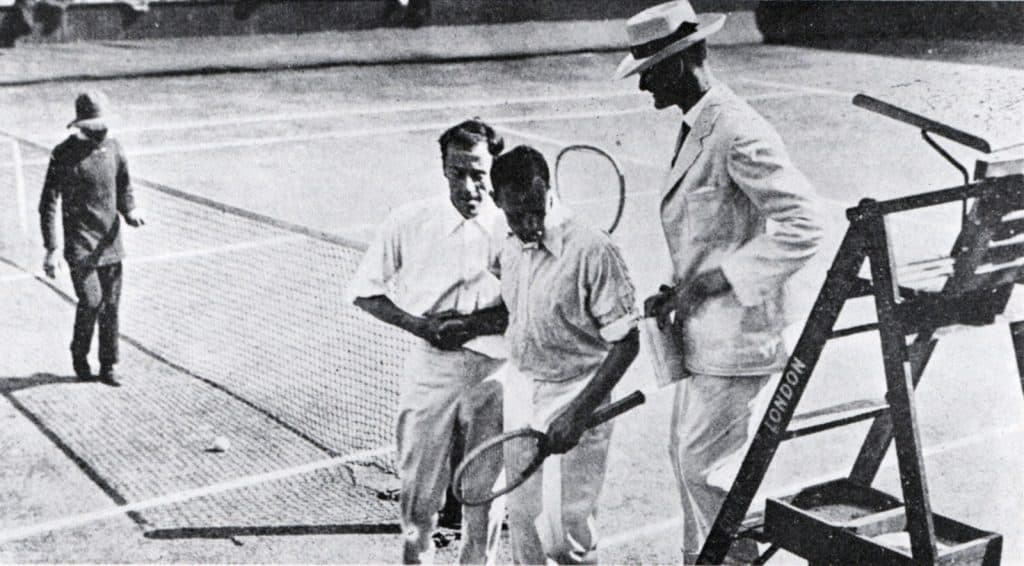 Why choose Sling? Because it's got the most big pay TV channels without big TV provider bills. Sling TV is, give or take, half the price of the bigger services like Fubo or DIRECTV STREAM. And how many MTV spinoff channels do you actually need?
When it comes to live sports — and ESPN in particular — you really can't beat Sling TV's value. See our full review for more info.
Wrapping Up
It doesn't matter whether you're a more casual fan who just wants to know which top names shake out, or you're a more seasoned tennis veteran who'll be scrutinizing every serve and analyzing every return. Either way, you won't want to miss the edge-of-your-seat excitement of the Wimbledon Finals.
Sign up with Sling Orange and watch them for less! Save 50% on your first month of Sling TV.
FAQ
Who holds the most Wimbledon singles titles?
Martina Navratilova, a Czech-American player, won nine times between 1978 and 1990, six in a row between 1982 and 1987, the most consecutive wins of all time. Roger Federer has the most Gentlemen's Singles titles with eight between 2003 and 2017, five of them in a row between 2003 and 2017, which ties with Björn Borg (1976-1980) for longest Men's Singles title streak.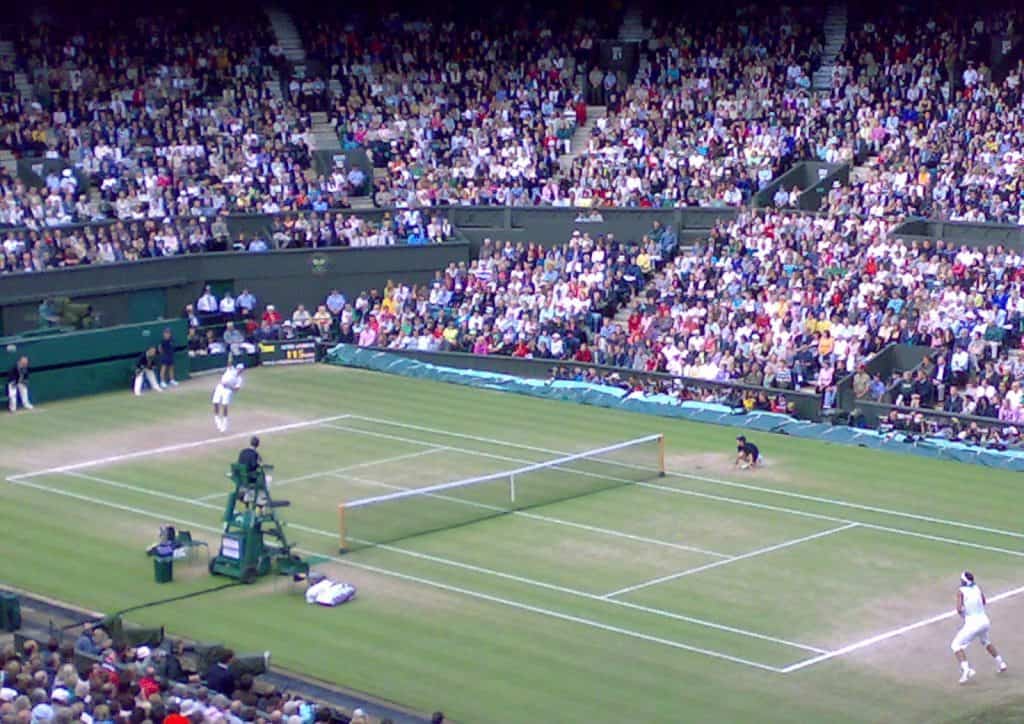 What does Open Era versus Amateur or Pre-Open Era mean?
Before 1968, only amateur players could compete in the Grand Slams. In 1968, professional players were allowed to enter, and the Open Era began. Because competing against professionals is harder, Open Era records are worth more bragging rights.
How do you qualify for Wimbledon if you're not already a Grand Slam title-holder or top tennis player?
If you haven't earned an exemption by winning prior tournaments or by your ATP/WTA ranking and you don't warrant a wild card spot due to special circumstances, you can enter the qualifying tournament. It's held one week before Wimbledon at the Bank of England Sports Ground in Roehampton.
Not only has no qualifier ever won, none have even ever made it to the Wimbledon Finals, and only three (John McEnroe, Vladimir Voltchkov, and Alexandra Stevenson) have progressed to the semifinals.
Do the top-seeded players always win?
Usually — but not always! Boris Becker, now widely considered one of the best tennis players of all time, won his first Wimbledon Men's Singles title at just 17. He remains the youngest Men's Singles winner ever, and the first time an unseeded player had won a Singles Wimbledon title.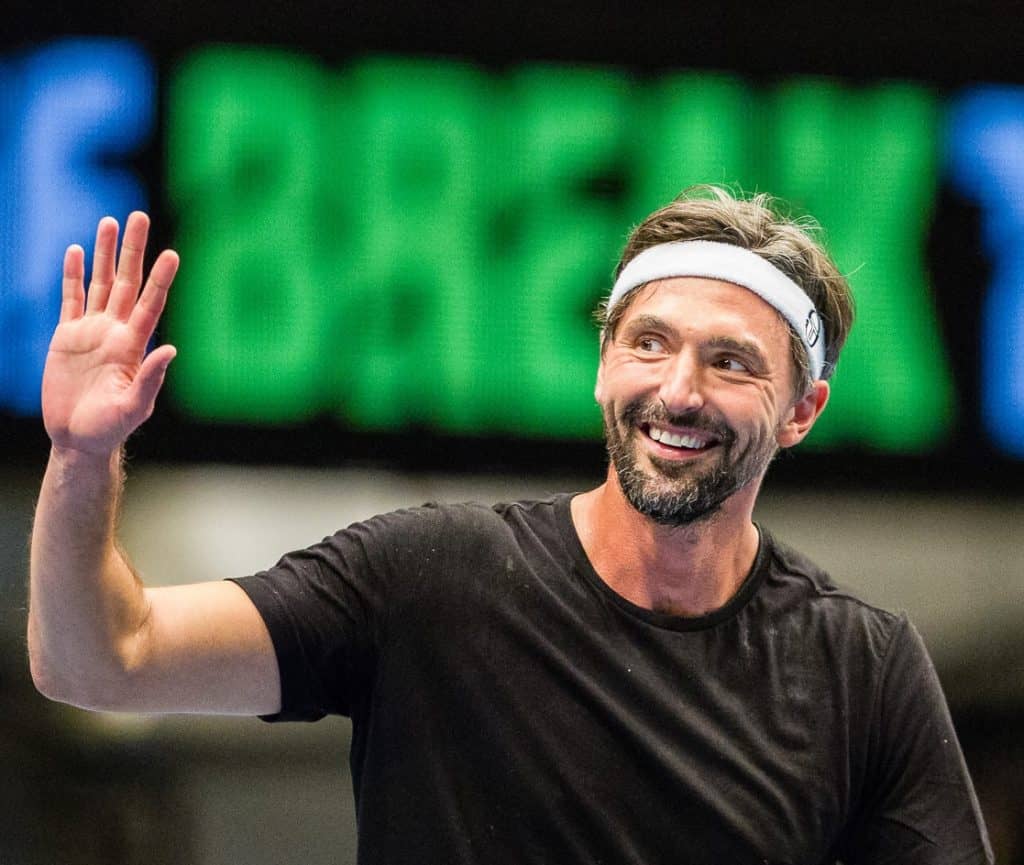 In 2001, Goran Ivanišević of Croatia entered the tournament as a wild card and defeated Australian Patrick Rafter to win the Men's Singles. He remains the only player to ever win a Wimbledon Singles title as a wild card and the only other unseeded player to take home a Singles trophy. He is currently coaching World No. 1 and Wimbledon champ Novak Djokovic.
No unseeded woman has ever won the Ladies' Singles, but a 23rd-seeded Venus Williams became the lowest-seeded winner ever in 2007.
Featured photo: Roger Federer, top Wimbledon Men's Singles Champion, with his 2012 trophy / photo by anonlinegreenworld under CC BY-SA 2.0 via Wikimedia Commons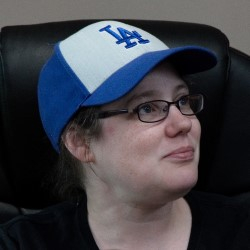 Latest posts by Alanna Baker
(see all)