English Premier League is back.

Stream it live on NBCUniversal channels with Fubo!
Czechia has a long international football history dating back to the early 20th century, when the country first competed as the Bohemian national team and later as Czechoslovakia. Since the 1990s, the team has been competing as the Czech Republic, and (unlike Slovakia) it has yet to advance past the Women's World Cup qualifiers. The last time Czech football fans got to see their national team on the FIFA stage was Chile 1962.
As can be expected from a country with such a long football history, the beautiful game is more than just a national pastime; it is a tradition deeply rooted in Czech culture, and this is clearly reflected in the number of options to watch FIFA Women's World Cup 2023 action.
Women's World Cup TV Channels in Czechia
First things first: Czechia is one of various European nations where television licenses are required from both residential and commercial viewers. In essence, if you own a television set equipped with an analog or digital tuner, you are expected to pay about $5.80 per month for the right to receive any kind of signal, including public, private, commercial, satellite, cable, and even IPTV.
In Czechia, two national channels will broadcast the matches of World Cup FIFA 2023:
Česká Televize (CT)
TV Nova
CT is a public television network that operates in a capacity similar to what the BBC provides in the United Kingdom. Assuming you have paid for the television license, which most cable and satellite TV providers include on their monthly subscription bills, you are entitled to watch all matches on channels CT1 and CT2, which are still available for analog standard definition television tuners.
TV Nova, a hip and modern Czech broadcaster, share the FIFA broadcasting rights with CT for all live matches from Australia & New Zealand.
Unblock Your Favorite Events & Teams With a VPN

If you can't watch your favorite events or teams because of your location, a VPN will allow you to get the access you are entitled to, plus extra security and unequaled privacy. Check out our VPN Guide for everything you need to know, including our top pick ExpressVPN.

Other brands worth checking out include Hotspot Shield and CyberGhost.
Live Streaming Women's FIFA 2023 Matches in Czechia
There are more streaming than television options for watching the Cup in Czechia, but they are mostly based on what CT has to offer at the national level. IPTV, fiber optic, and wireless broadband technologies are fairly advanced and widespread in Czechia; this digital infrastructure results in a plethora of streaming feeds, and the ones carrying Women's 2023 FIFA matches at the national level include:
CT iVysilani
TV Nova Voyo
O2TV
T-Mobile
All these streaming services essentially tap into the CT FIFA broadcast license, which means that they offer digital packages that include access to CT1, CT2, and TV Nova. The T-Mobile option, for example, is basically a discounted mobile data plan with shortcuts to TV Nova, CT, and premium services such as HBO Max. More importantly, these options are not international; they are region-locked to Czechia, and play-by-play commentary is localized.
Czechs who find themselves in the US might consider fuboTV — though commentary will be limited to English and Spanish. Sling TV is a great low-cost alternative.
Devices to Stream 2023 Women's FIFA in Czechia
Both CT and TV Nova can be live-streamed from their websites as long as you connect from a Czech IP address. Registration is required.
Each of these networks have their own iOS and Android mobile apps, by CT iVysilani adds Samsung TV support while TV Nova Voyo includes a Roku version of the app. O2TV and T-Mobile are for Android and iOS.
Superpower Your Sports Streaming With a VPN

For the sake of privacy, security, and access, you should be using a VPN. They are low-cost and easy to use. We've been using them for years and our top pick is ExpressVPN. Other brands worth checking out include Hotspot Shield and CyberGhost.
2023 Women's FIFA Match Schedule in Czechia
Czechia is four hours behind Australia, which makes viewing the Cup even easier. The tournament starts on July 20 with the inaugural match between New Zealand and Norway, and 20 matches of the group stage to be played by the end of August 4.
The group stage matches of FIFA Women's World Cup will conclude on Thursday, August 3rd. The knockout rounds will bein on August 5th, which falls on a Saturday, at for the first match; the second will play three hours later at in the evening. Keep these hours in mind for when the quarter finals begin on August 10th. The third-place playoff will be on August 19, and the final will be played on August 20.
Enjoying Women's FIFA 2023 Matches in Czechia
Czech Republic is a country where enjoying football at beer gardens is an established custom. If you are in Prague, for example, the Old Town Square always rolls out a giant screen during the Cup, and this district is filled with beer gardens that include playgrounds for children right next to the pub. Just about every bar and cafe in Czechia was tuned to CT1 and TV Nova for the FIFA 2023 opening ceremony, and these places attracted more patrons as the group stage matches continued. Enjoying the Cup along with a cold pilsner and smažený sýr — gourmet cheese melt on toasted bread — is a must for Czech football fans.
FIFA Women's World Cup 2023 Viewer's Guides Outside the US
For more information on watching matches in different areas, see our World Cup VPN Guide.
Page Updates

▼

▲
Changed some content in main section. Updated one section. Changes to formatting.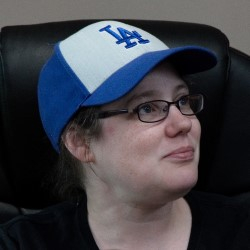 Latest posts by Alanna Baker
(see all)