Taking a Look at all the Original Programming now Available on Sling TV
One of my favorite streaming services, hands down, has to be Sling TV. As far as finding a great cable TV alternative, few could do better than Sling TV (now with DVR functionality).
Without wasting any time, let's get started!
Watch History Originals
It's amazing how many people forget that the History Channel is on Sling TV. I know it's easy to make a joke about Ancient Aliens/Nazis, but beyond the fluff there is still a lot of cool shows and content on the History Channel to keep you interested.
To start, there's the hit show Vikings. Now I know think of this show as simply "not-Game of Thrones" but trust me when I say it's worth your time. This big budget show is based on the life Ragnar Lothbrok, a Viking known to the Norse as a mythological hero and to the French and English as a menace. You may not get dragons and ice zombies, but all you still get all of the medieval political intrigue we all know and love.
Looking beyond Vikings, there's also a ton of other original series like Pawn Stars, American Picker, and even the aforementioned Ancient Aliens to keep you busy. And let's not forget the revival of the epic mini-series Roots.
AMC Originals
AMC, originally known as American Movie Classics, is a network that has been pumping out hits for more than a decade and they're not going to stop any time soon . Mad Men, Breaking Bad… I could go on but you get the point.
Currently, the network's flagship shows are Better Call Saul and The Walking Dead. For those of you that are unfamiliar, The Walking Dead is the fantastic adaptation of the graphic novel of the same name. Better Call Saul is that strangely successful spin-off/prequel to the mega hit Breaking Bad that centers on everyone's shady lawyer Saul Goodman. When Breaking Bad was over, all I could think was… I WANT MORE. Well our wishes have come true. There's nothing like a good origin story.
If you're a little behind on those shows, or just want to check out Breaking Bad and Mad Men, you can hop on over to Netflix and catch up. They have The Walking Dead up until the current season, and the first season (and second, depending on where you live) of Better Call Saul.
A&E Originals
A&E is best know for historical biographies, but those days are long past as they have recently become more focused on producing original content. Everyone knows Duck Dynasty, Intervention, and Storage Wars; but believe it or not the network has been churning out some quality drama programs as well.
To start off, there's the show Bates Motel. Yes, that Bates Motel. This amazing series centers on young Norman Bates before Psycho and before dear old mother died.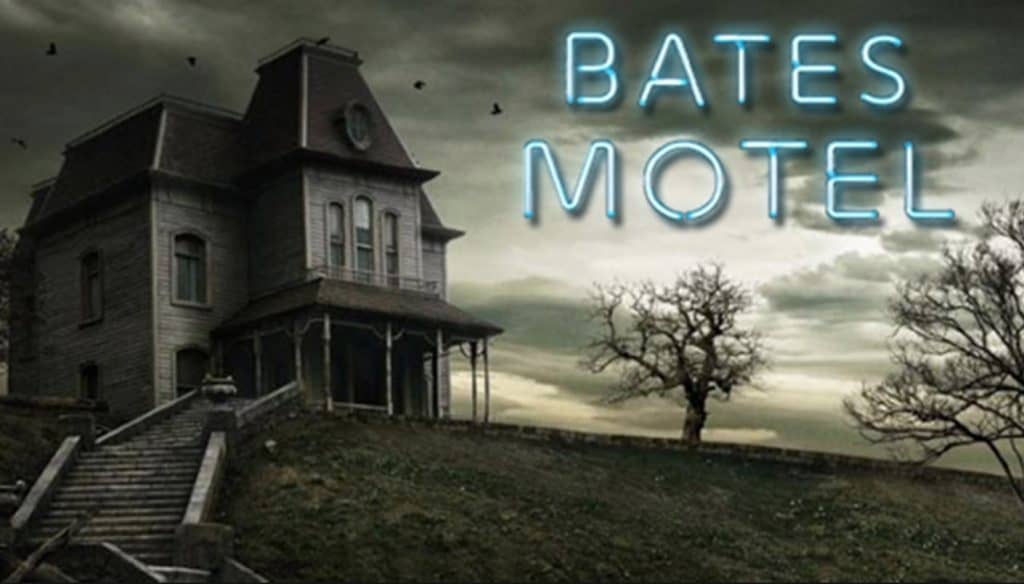 There's also the new show Damien…yes that Damien as well. Instead of an origin story, we get to follow the son of Satan AFTER the Omen to find out what happens to everyone's favorite Anti-Christ. Warning, this one is a bit gory so viewer beware.
---
Looking for More Original Series?

---
See? What I tell you? Sling TV has a lot of amazing entertainment just sitting there under your nose. Out of all the networks listed today, which one is your favorite?
As a huge Breaking Bad fan, I'm partial to AMC myself but I'd love to know what you think. Let us know in the comments below or sound off on social media!